L'Occitane And Pierre Create Magic On Champs-Elysees
14

Feb

'18

7:01 pm

by

Esha Gupta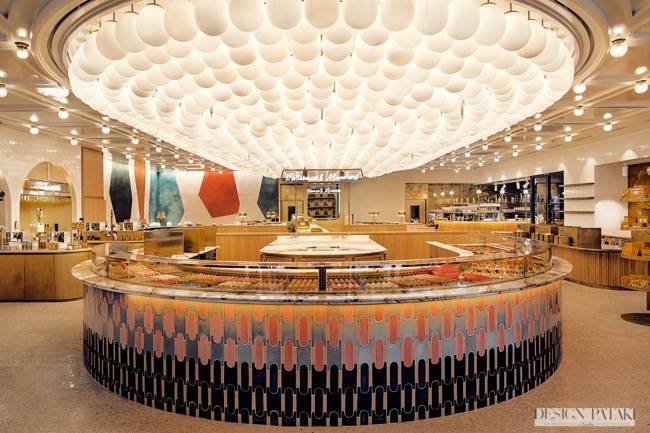 There are some cities which have an undefinable identity, one that becomes synonymous with its very being, becomes the pulse of the city itself. Paris is definitely one of those cities. The city of love, art, beauty and fine food, Paris has for decades held an established position as the chicest, most elegant destination in Europe, if not the world. Home to the pillars of high fashion and culture it seems only natural that it was the first choice to house a radical (and beautiful) new concept store created by world-renowned pastry chef Pierre Hermé in collaboration with the exclusive beauty maestros, L'Occitane.
86Champs lies in the city's most idyllic quarter against the majesty of Les Champs-Elysees and L'Arc de Triomphe. The idea was to bring the ideals of two very different brands with surprisingly similar beliefs under one roof. Both are committed to the use of natural ingredients in a modern creative way while still paying homage to tradition. This gourmet haven is one where every sense is stimulated, where beauty and food co-exist, each playing off the other to create an inimitable experience.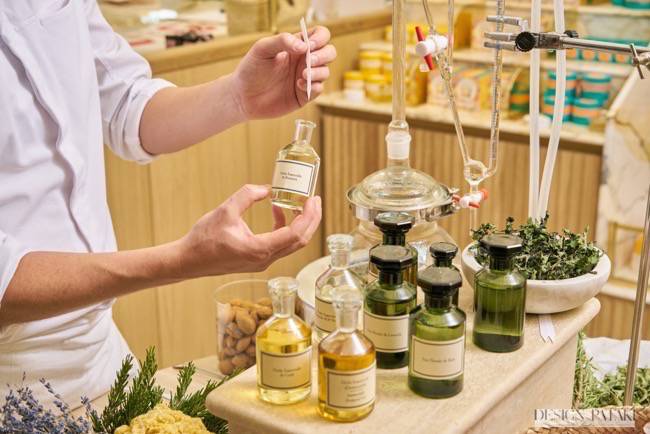 Each of the gardens circles around a central ingredient, such as sensorial communion around verbena, rose, almond and immortelle flower and portrays it in various ways. The technical brilliance of French pastries step into the limelight at the dessert bar and restaurant, where from dawn till dusk, the menu speaks to your deepest culinary desires. Or just take it easy at the café created with Hippolyte Courty, who have innovated 16 different ways to sample your coffee. Discover the magic behind L'Occitane at the perfume "organ" and a cream bar and pick up something for later at the exclusive boutique.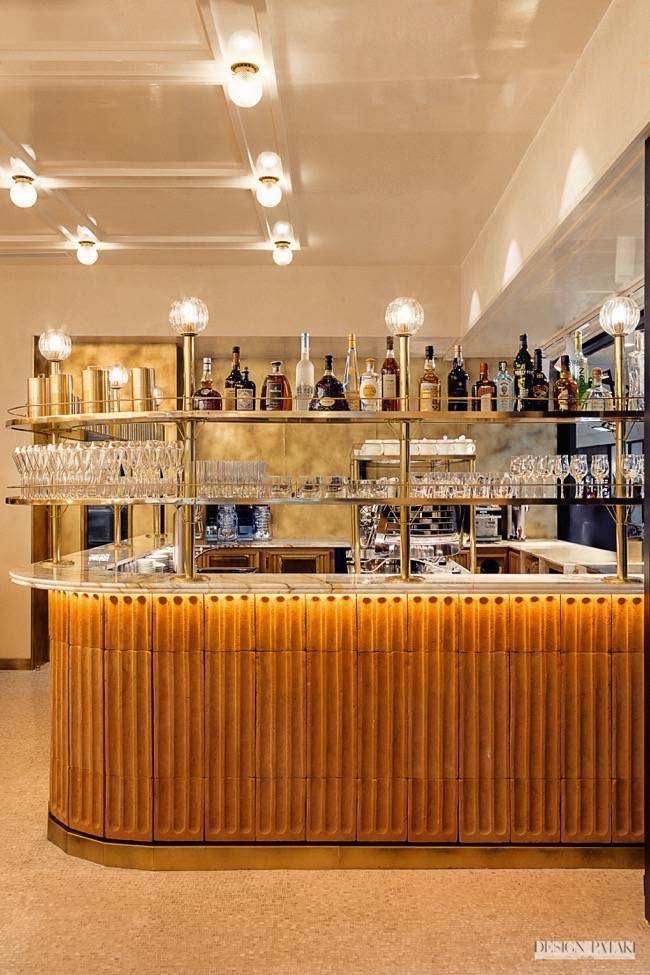 The space itself was carefully crafted by Laura Gonsalvez to highlight the underlying ethos of both brands. Her bold choices mixed different periods, materials and motifs, from Pierre Hermés' love for raw materials and textures to L'Occitane's attraction for materials in their natural, living state. The timeless architecture is accentuated by a feminine softness which are offset by a generous use of natural light. The colour palatte was inspired by the works of artist, Paul Cezanne and incorporate hues of green, blue, blush pink and creamy orange. Though the central theme was one of understated luxury, the ceramic work by Jean Roger is nothing short of awe-inspiring. Frescoes from the Roma workshop in the signature tones echo the facades of Provence and a central suspended sculpture crafted from 1000 hand-blown glass balloons dominates the eye line.
Everything about 86Champs underlines their dedication to nature. Whether it's in the verdant botanical gardens that supply verbena, cherries, immortelle and almonds to L'Occitane's emblematic scent or the delicately fragrant pastries from the pastry masters of Pierre Hermés, every corner evokes a sense of bespoke perfection. Though any trip to Paris will probably leave you awestruck, add this one-of-a-kind concept store to your to-do list for a unique experience in one of the most beautiful cities in the world.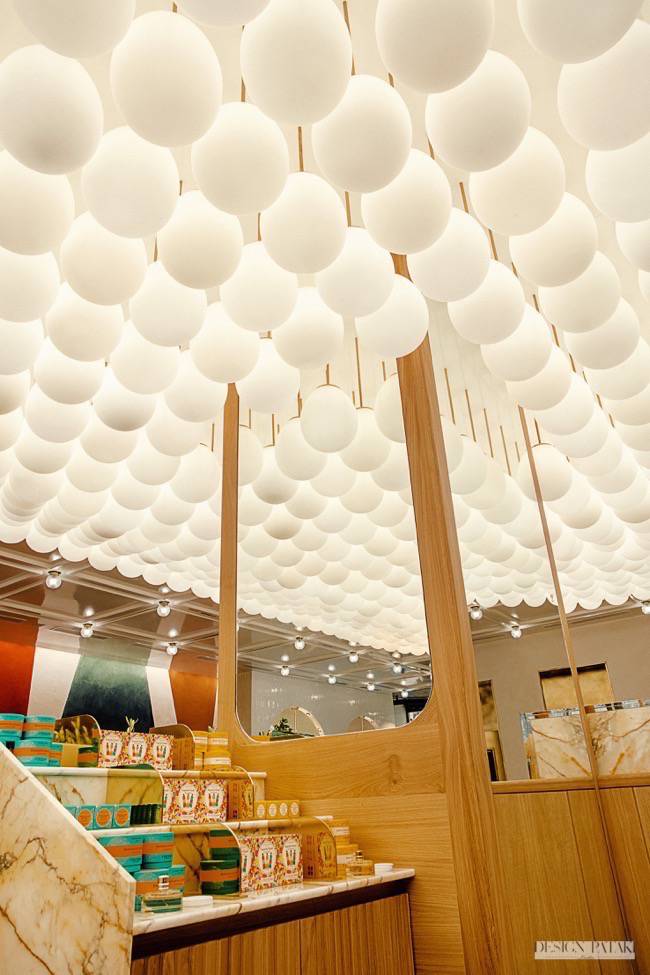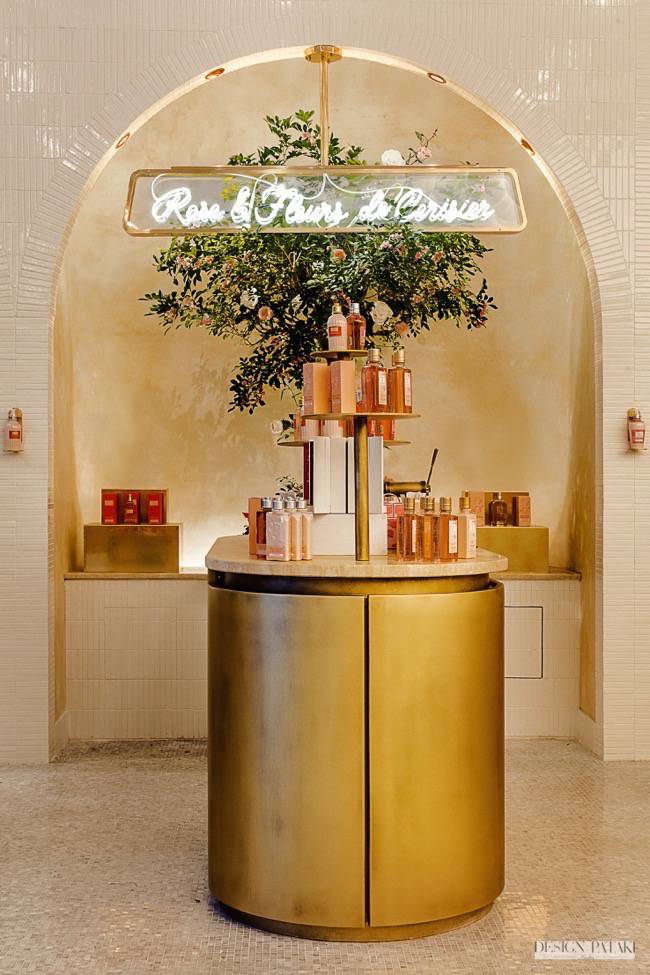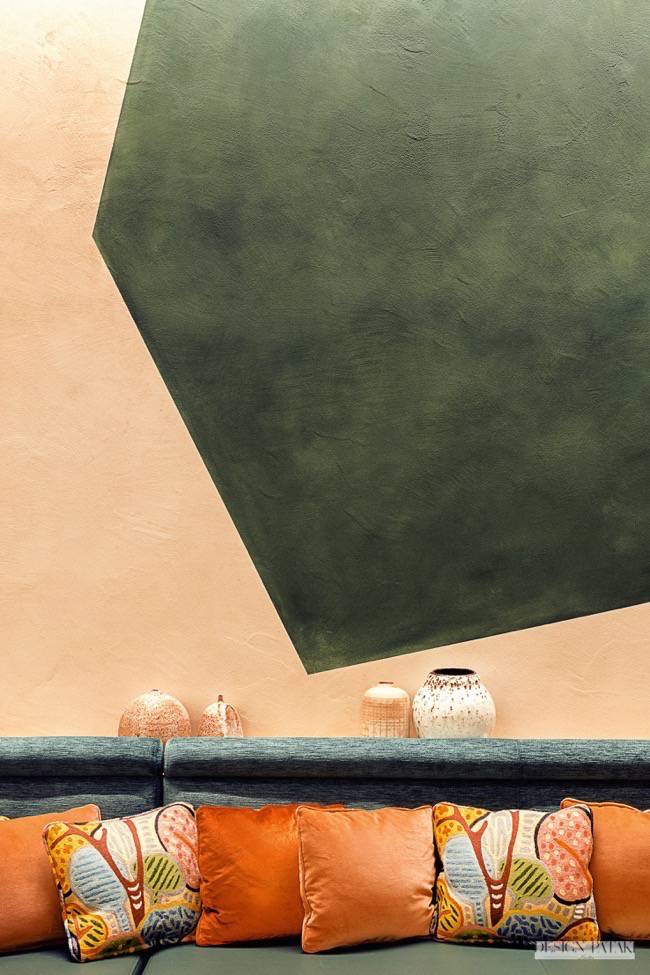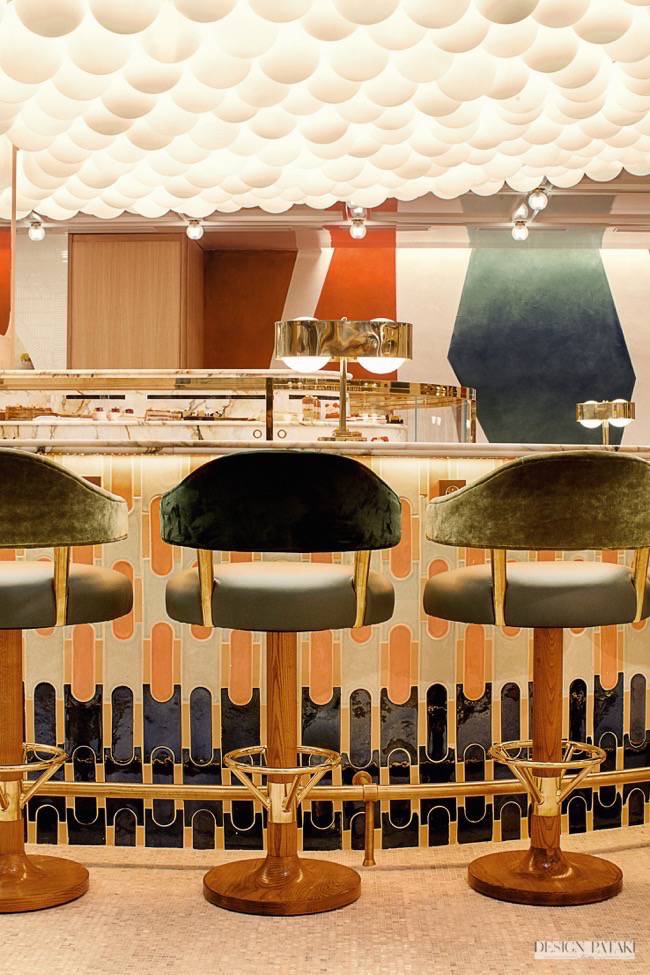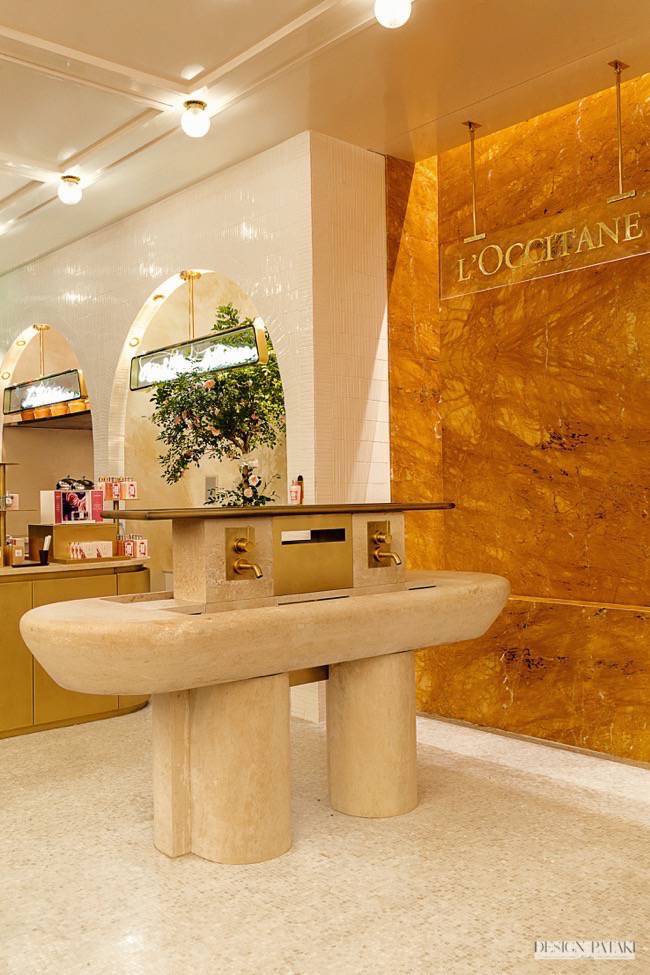 Photo Credits courtesy L'Occitane And Pierre Hermé