A Look At Goa's Emerging Neo-Heritage Style Architecture
2

Jan

'19

9:30 am

by

Payal Mohta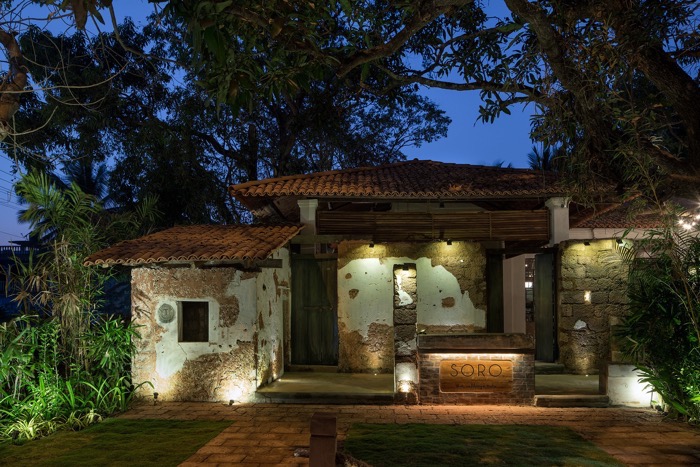 There is something sacred in the old world existing with the new. In watching it complement the new-age and yet retaining its characteristic charisma. In knowing that through this there exists beauty in permanence.   
For Goan native and conservationist architect, Raya Shankhwalker these thrills are to be found in design. For over the past decade and a half he has undertaken pro-bono projects committed to preserves the charm and environmental efficiency of Indo-Portuguese structures while reinventing them as modern, multi-experiential spaces in Goa, especially in the capital city of Panaji. His interiors are culturally sensitive to his home state— often featuring traditionally crafted elements created by local communities. This neo-heritage architecture where ergonomic versatility meets old-world charm makes for Shankhwalker's signature style which makes most of Goa's leading boutique bars, restaurants and luxury residences.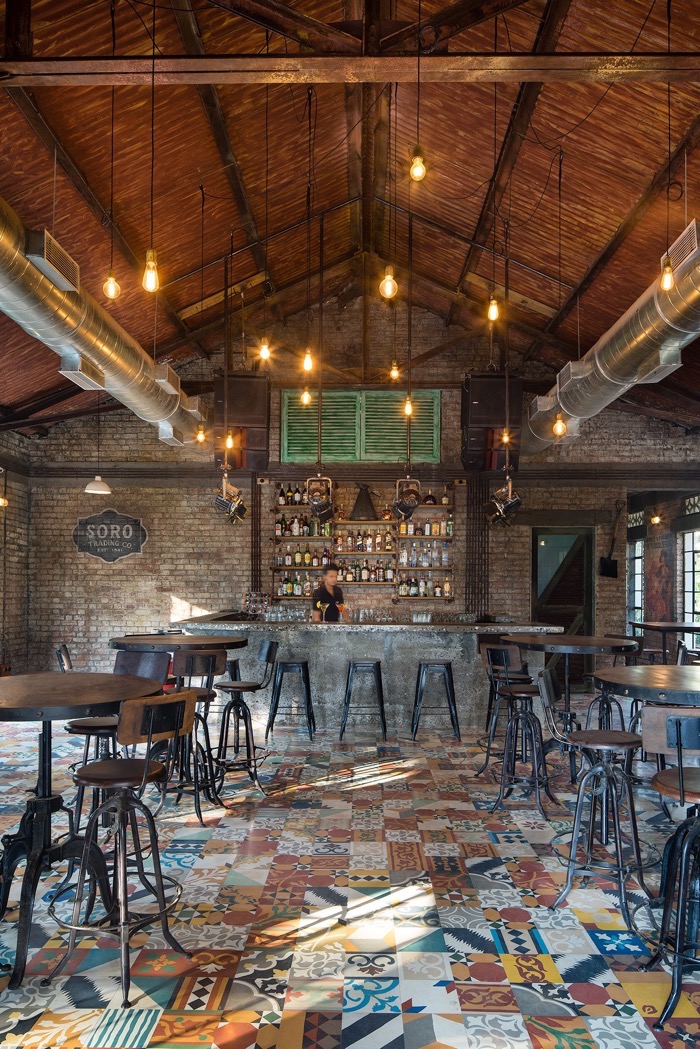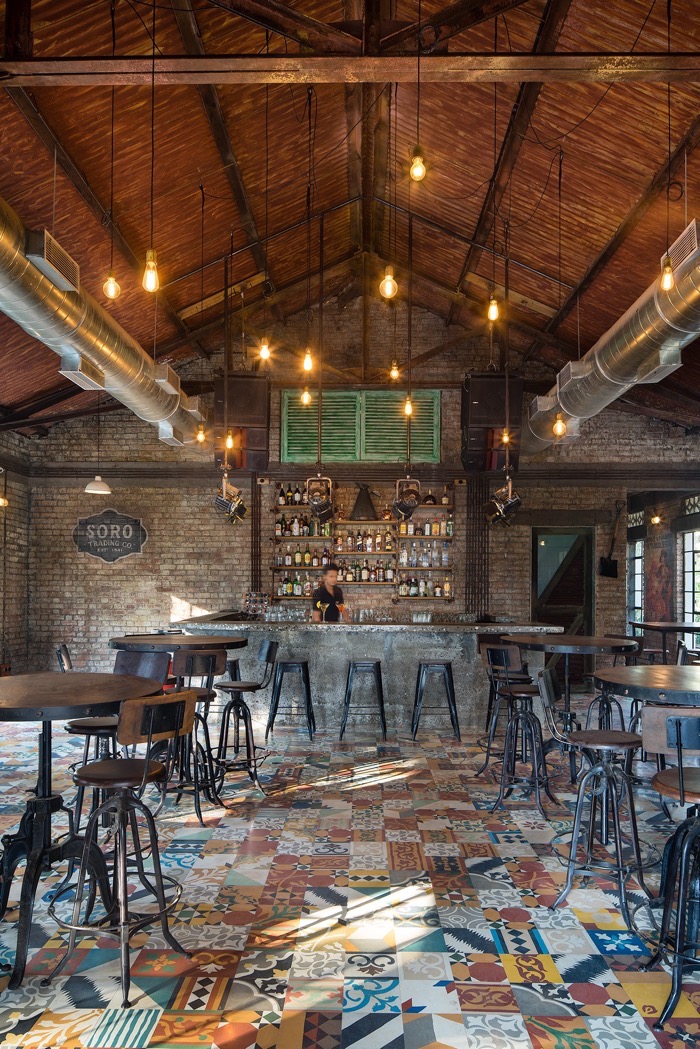 Though at Design Pataki, we felt particularly drawn towards two of Shankhwalker's projects, The Rice Mill and Soro—The Village Pub. These two bars have been transformed from their once dilapidated state and stark industrial persona to a space of curated intimacy. While The Rice Mill was a former grain house Soro served as a warehouse for local merchants to sell their goods. Shankhwalker has ensured that the new design includes much of the initial architecture, abandoned equipment and historic components while yet being in sync with the sensibilities of contemporary aesthetics.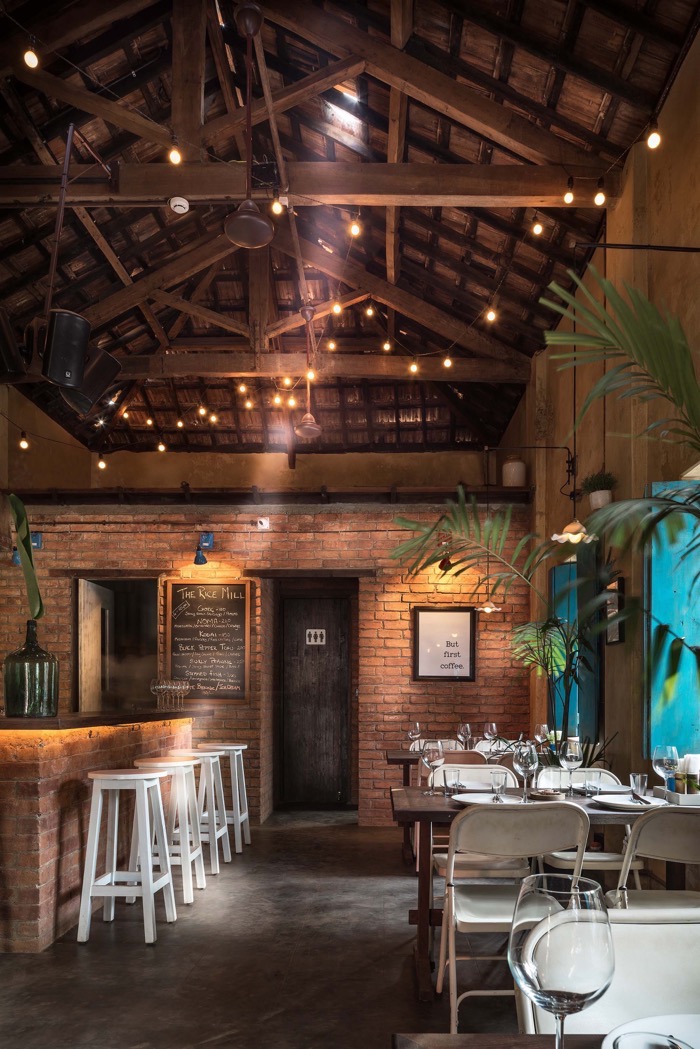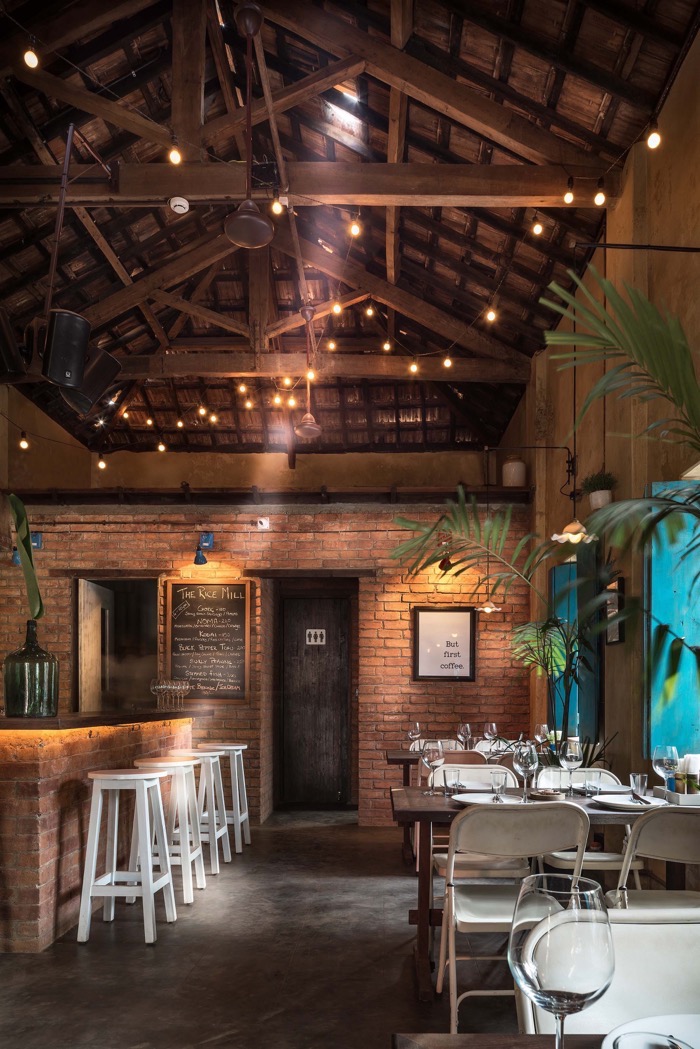 At the Rice Mill, the original structure with handsomely high ceilings and svelte industrial details becomes an inspiring monolith to the venue's modern purpose. Shankhwalker has allowed the exposed red brick wall with an aged, time-stained texture to remain untouched, which sets a contrasting backdrop for framed works of contemporary art including repurposed items of utility from the old rice mill. Where dark wood dining tables and white metal seating adds to the muted, reflective tones preferred by millennials the cafe-bars Matisse-blue highlights and art-deco windows, echo an era consistent with the rice mill's construction.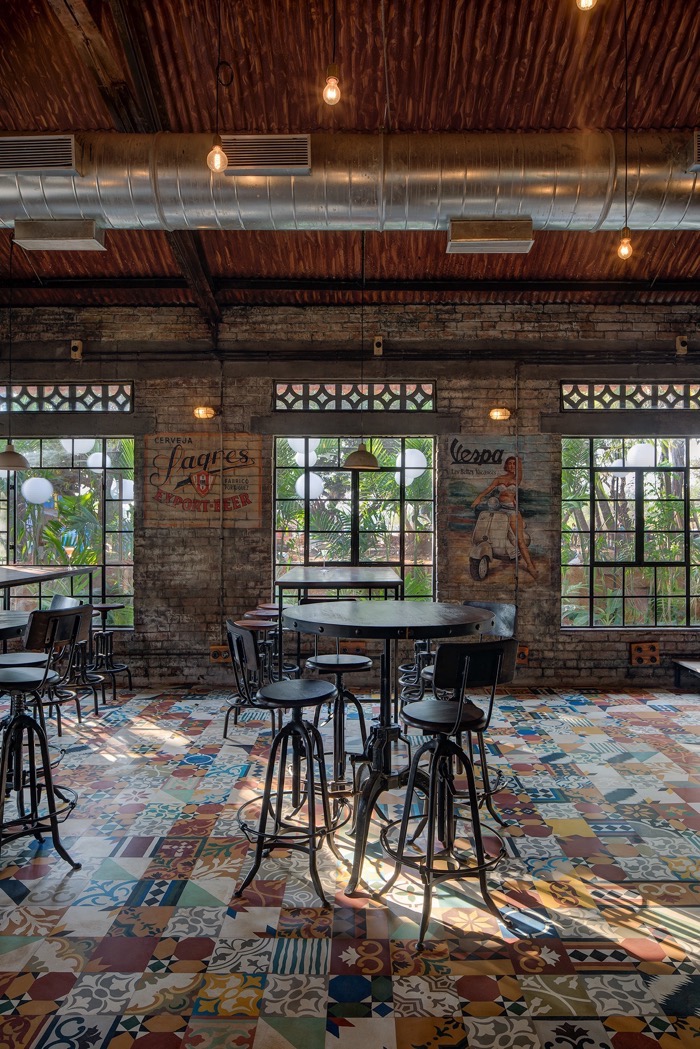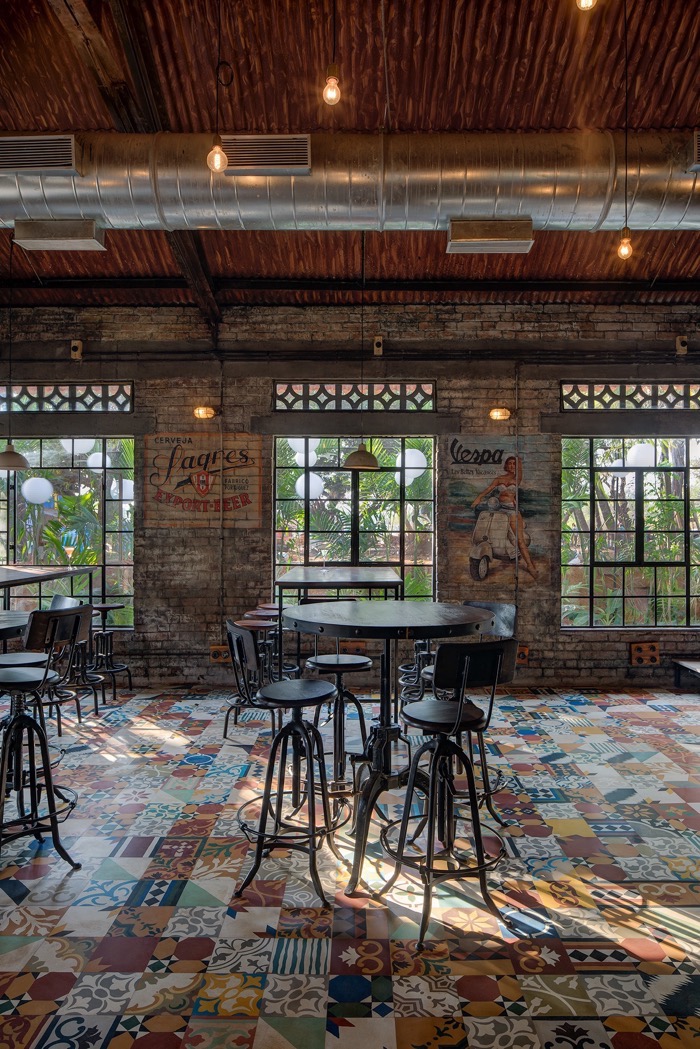 Similarly, the street-facing 6,700 square feet Soro stands as a weathered, red-tiled roof structure with sloping, high ceilings and bare walls; reminiscent of its 20th-century identity. Inspired by the derelict structure, Shakhwalker deliberately retained crumbling imperfections, including patches of chipped paint and exposed laterite stone that honour its legacy despite the passage of time. Warm studio-focus bulbs were added to spotlight the weathered walls, giving the quaint structure a discerning yet welcoming look.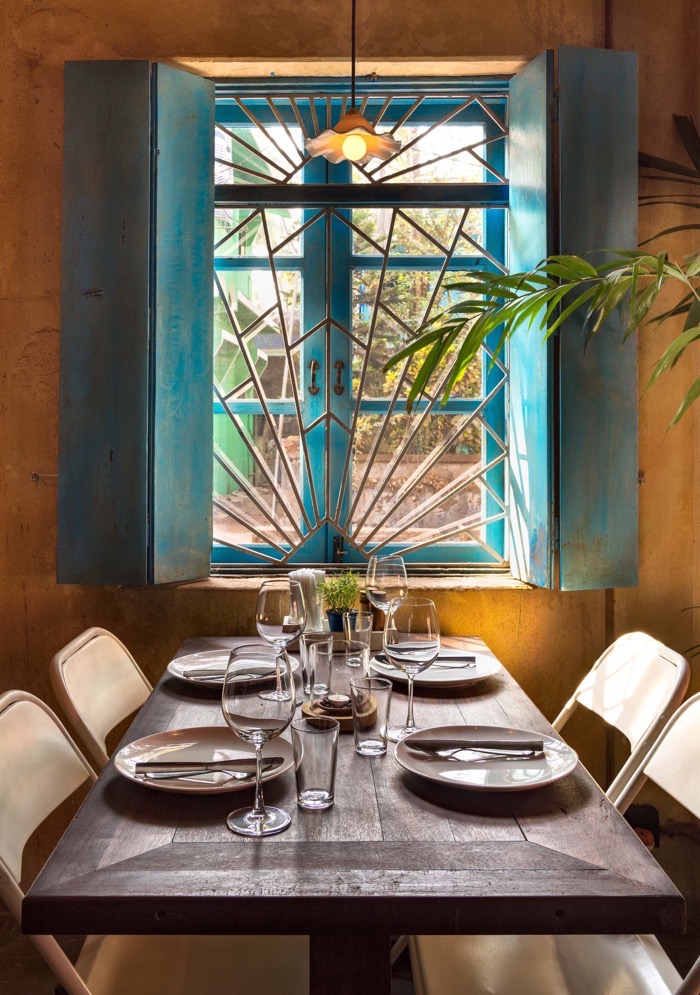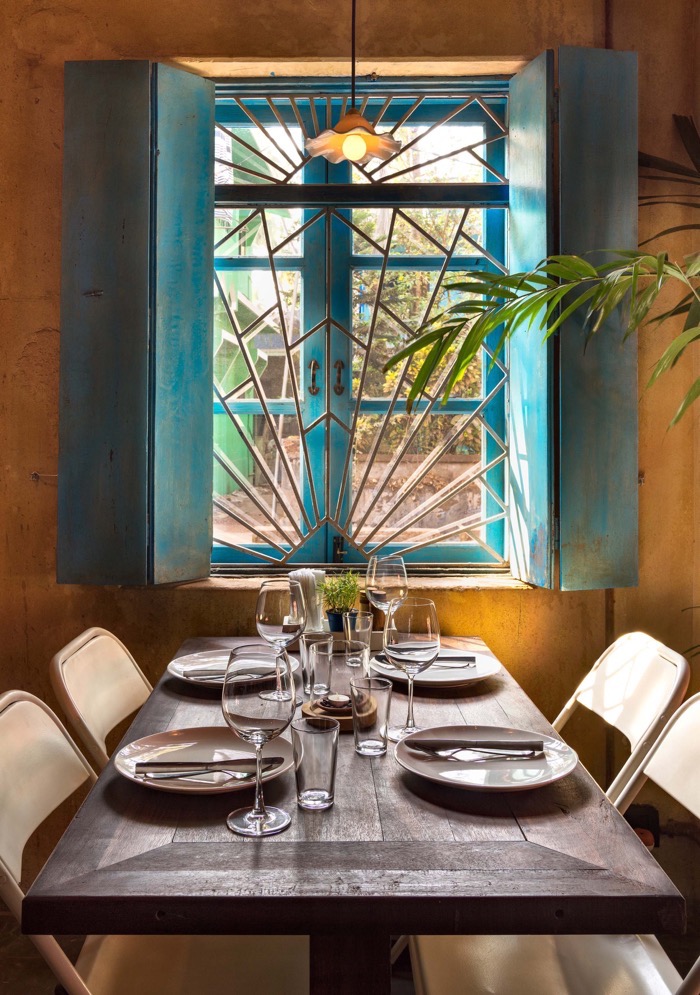 Soro's narrow entrance is flanked on one side by a knee-high compound wall and half-dismantled pillar of laterite stone —the hallmark of Goan architecture — which leads to sanded, wooden doors with unpolished metal hinges and bolts. The doors open into a large winding veranda, typical of early 20th century Indo-Portuguese architecture that wraps around half the building.
"I am most fascinated by the courtyards of Goan houses. They are extremely suitable for the tropical climate here," says Raya Shankhwalker, who is also the founding member of Goan Heritage Action Group. "It also gives a wonderful open space in the centre of the house and great privacy to its residents."
Another particularly Goan design feature that Shankhwalker finds himself attracted to is brightly painted exterior walls with white used to highlight certain architectural features. Perhaps that is why vintage tiles in Mediterranean colours — typical of colonial Goan interiors — canvas the floor leading up to Soro's terrazzo countertop bar. "These bright colours lend a unique character to the village built environment," explains Shankhwalker. This cultural homage further lends itself to the wooden shutters, resembling colonial window covers that mask AC vents above the bar and obscure pieces like a life buoy and oars adorn the walls to recall the original corner store's diverse inventory.
Nature makes an equally appealing appearance as history at these two pubs. Glass inserted in the traditional Mangalore-tiled roof of The Rice Mill, allows natural light into the typically cool and dark alcove. While indoor plants breathe life into the industrial structure.
Back in Soro, the veranda is flanked by a shallow body of water that is reminiscent of Goa's coastal fingerprint and the concrete floor is paired with dark wood and wrought-iron furniture. This helps frame an organic balance with the surrounding landscape of perennial trees which are native to the property and were carefully preserved during the renovation.

Another tenet of Shankhwalker's architecture is sustainability. The furniture housed in The Rice Mill has been either sourced from local vendors or constructed from recycled wood. Whereas Soro has added an eclectic edge to the eco-friendly design. This seen in the faded illustrations of 1940's advertisements which are thematic of the building's historical legacy are used to decorate its walls.
"The biggest challenge for such projects is to be able to set the right balance between the old and the new and also being in tune with emerging global trends," says Shankhwalker as he shares his thoughts on the redesigning of The Rice Mill and Soro.
Despite these design dilemmas, he has pioneered a fusion of conservationist and evolutionary design. Which makes projects like The Rice Mill and Soro unique spaces that incubate a fading history for the future.
Photograph credits: Raya Shankhwalker Architects