Looking Back at the History of Dissent Through Shilpa Gupta's Solo Show at the Barbican
16

Nov

'21

1:48 pm

by

Manisha AR
Some might say contemporary artist Shilpa Gupta has a way with words, while others wonder if it's her ability to be covertly political. But most will agree that her work has a tendency to pick at the soft fleshy part of an issue that affects us all. With the 'Sun at Night,' that opened on October 7, 2021 at the Barbican, Gupta once again gave "voice to the voiceless" and brought together all of the fragmented feelings that come with rapid change and social division. Chris Bayley, the curator for the 'Sun at Night' very aptly describes a feeling viewers often find themselves experiencing when they encounter Gupta's work, "Whilst staging this exhibition together with Gupta, what struck me was how it so poignantly communicates across cultures and reflects on the precarity of our existence whilst challenging notions of identity."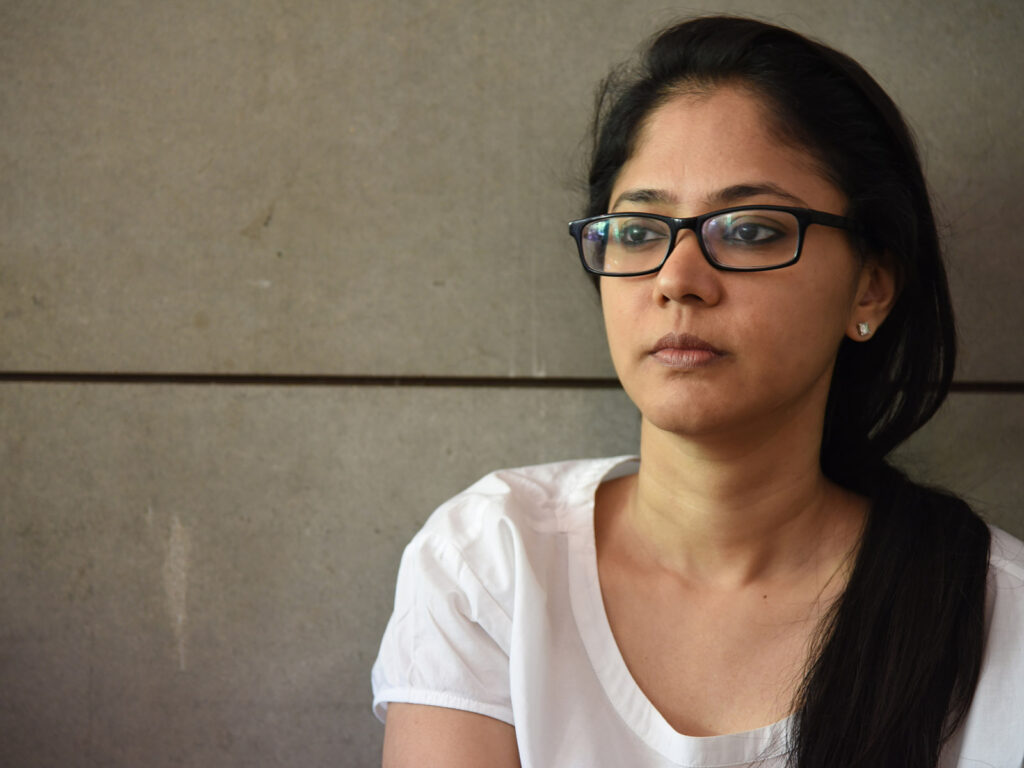 Gupta's work frequently builds from collaboration and grows in scale. Her audience is no one and everyone– Threat, (2008-09) and Blame (2002-04)– involved, invited, and encouraged audiences to take a bar of soap with them as they left the gallery or pass the "blame" represented as small bottles filled with a liquid resembling blood around the city of Mumbai. "Her multidisciplinary practice poetically explores physical and psychological boundaries and how, as individuals, we can come to feel a sense of isolation or belonging," says Bayley.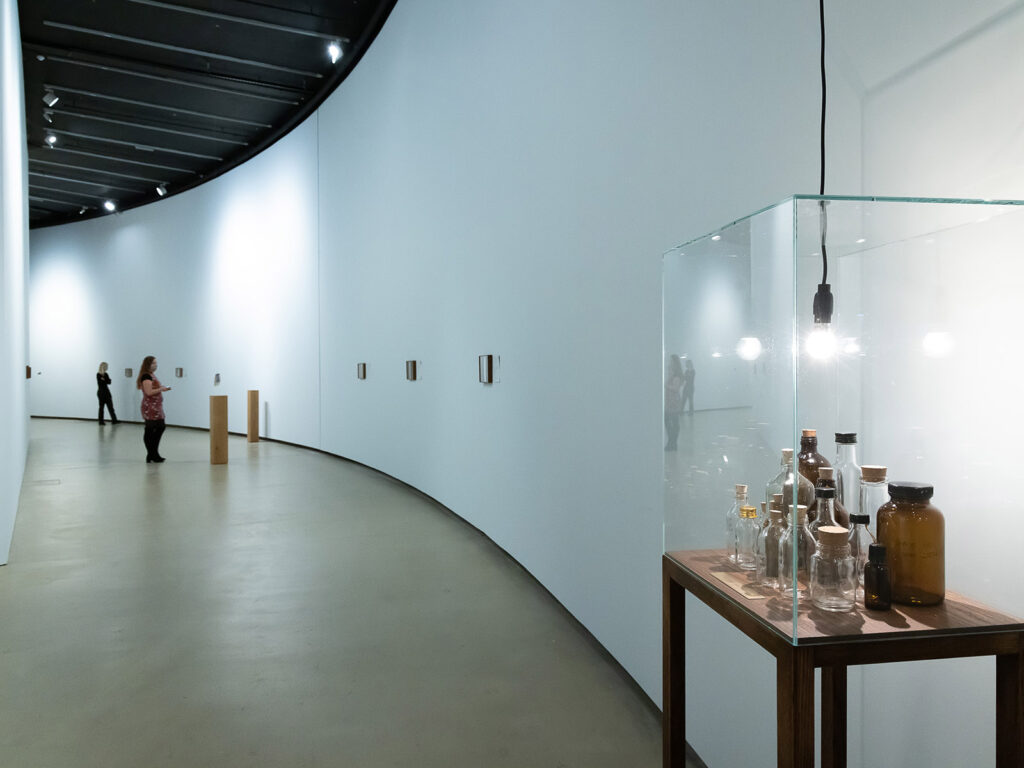 Shilpa resists the title of a political artist, yet her work always encourages reflection that ventures into politics. For the Barbican, she has adapted her acclaimed project For, In Your Tongue, I Cannot Fit (2017-18), an installation that explores control and restrictions imposed on poets. Spanning centuries, this installation includes poets who advocated for feminism, environmentalism, democracy and a myriad of social issues. Composed of a 100 microphones suspended above 100 metal spikes, each of which pierce a page inscribed with a verse of poetry by a poet who has been incarcerated for their work, writings or beliefs. The piece includes soundscapes in multiple languages- Arabic, Azeri, Chinese, English, Hindi, Russian and Spanish.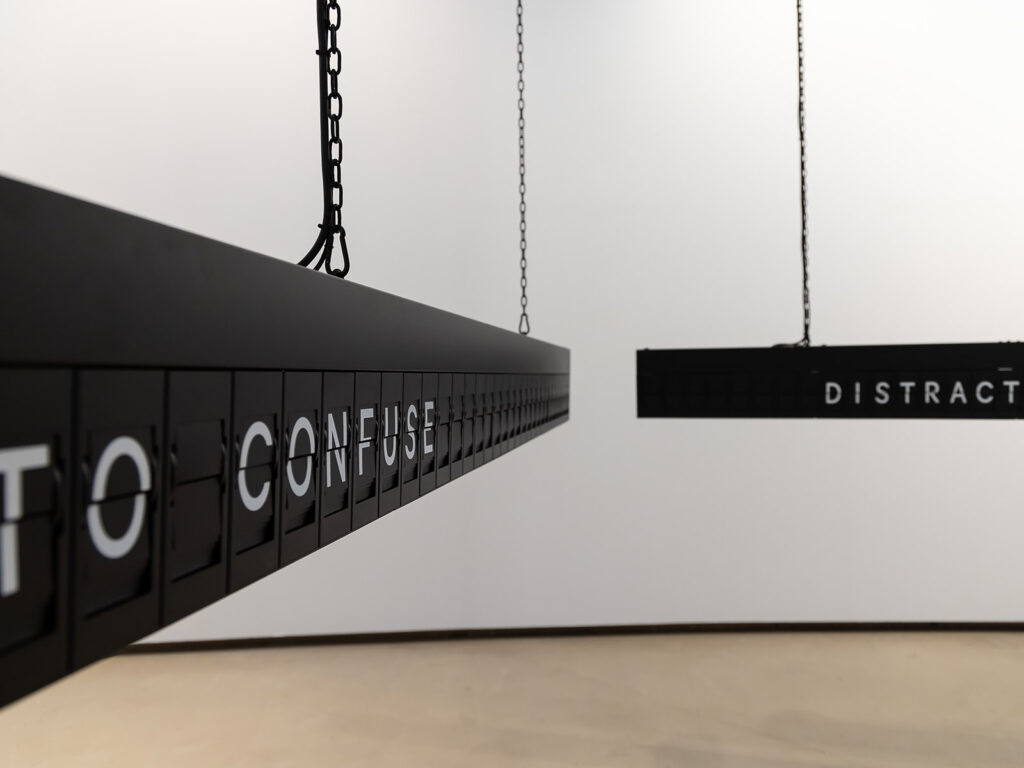 Oscillating between mediums like sculpture, photography, installation and performance, Shilpa Gupta's work includes subliminal messages that use little pieces of history to comment on the present day. At the Barbican, the entire show is a conversation on free speech, censorship and the freedom to express. Each of the installations make viewers aware of the restrictions that prevent people from speaking up. Both metaphorically and literally voices fill a room, they fill empty glass bottles or they remain memories among the words. What makes Gupta's work particularly poignant is the way in which it captures a key moment in time through reflection and perspective gained (or not) from historical events.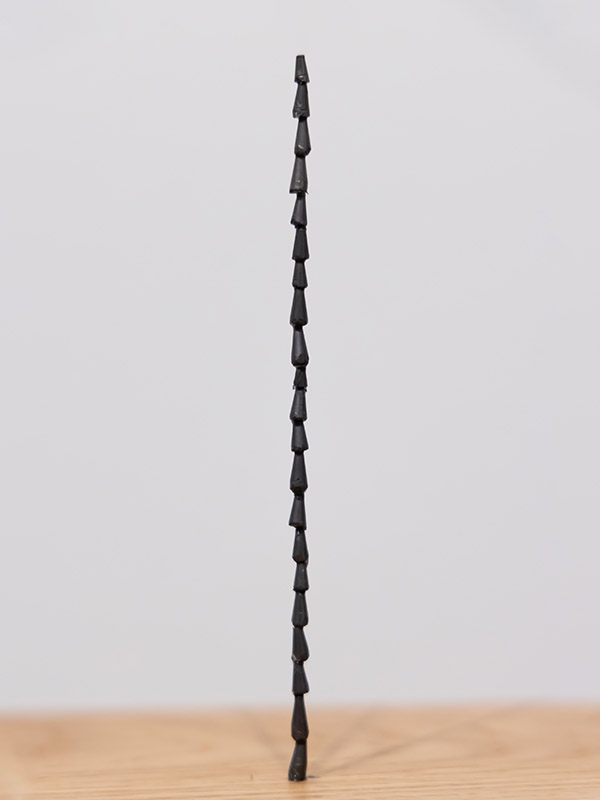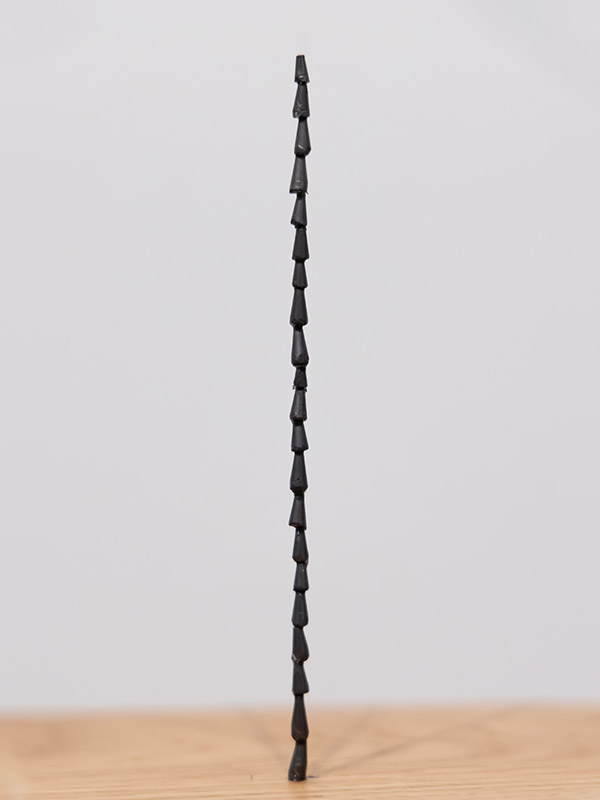 At the Barbican, one of the newer works includes a delicate sculpture titled Untitled (Tower of Broken Pencils),2021 made of twenty-one tips of lead pencils stacked one on top of the other pays homage to poets and writers who refused to be censored. Bayley tells Design Pataki, "by breaking the pencil points and therefore destroying their potential use as writing implements, Gupta draws attention to the stubborn hope and persistence of the poets whilst simultaneously transforming everyday materials into threatening entities, reminiscent of the violence used by those that attempted to silence the poets." In another work she references the words of Irina Ratushinskaya, a Soviet dissident and poet whose work got her a lengthy sentence in a labor camp in 1983. On paper, typed along with the words, is a note from Gupta who explains how the words of Ratushinskaya got out of the camp– they were scratched on soap and washed away in case she was caught, then memorised and eventually written on cigarette papers and smuggled out of the prison.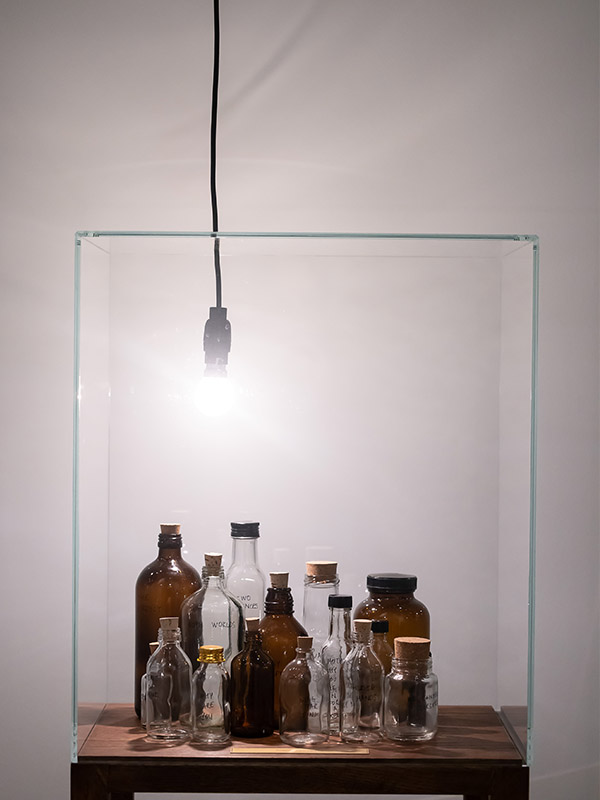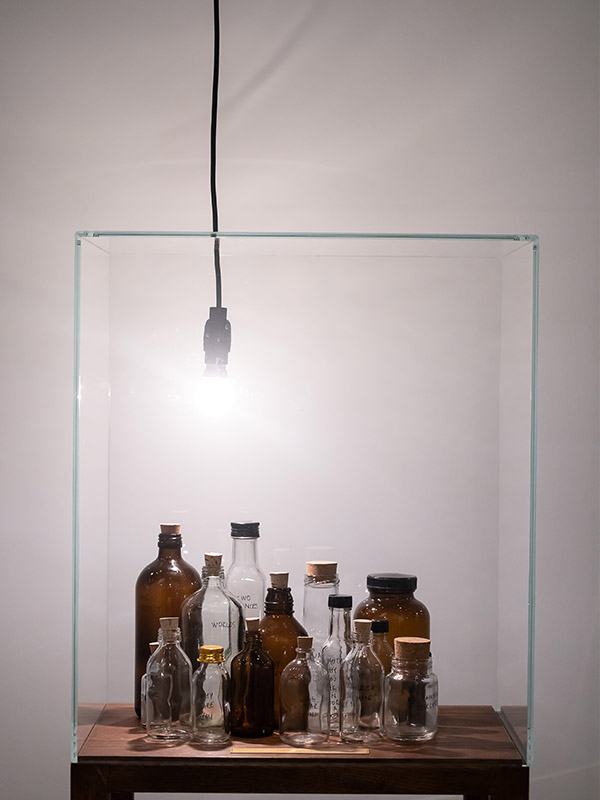 Commenting on the pandemic and the unexpected isolation that came as a consequence, Shilpa Gupta hopes audiences can relate to many of the poet's personal histories. "Rarely have so many streets been so silent across the world. People sat huddled in their homes not knowing whom to believe and what to expect next, attempting to make sense of the external intrusion that had suddenly taken over their lives," She goes on to add, "It's very much like in the case of many poets who were suddenly and unexpectedly imprisoned. Unlike us, though, they were forcibly separated from their families, lived in harsh environments, detained without trials and exiled from the places they loved deeply. Perhaps a post-pandemic audience might relate a little more to this state of confinement and a sense of waiting endlessly."

As opposed to a four walled white cube, the curve at the Barbican includes a long curving hallway that eventually leads to a large and softly lit room with microphones hanging, spikes pushed through paper and an hour-long soundscape.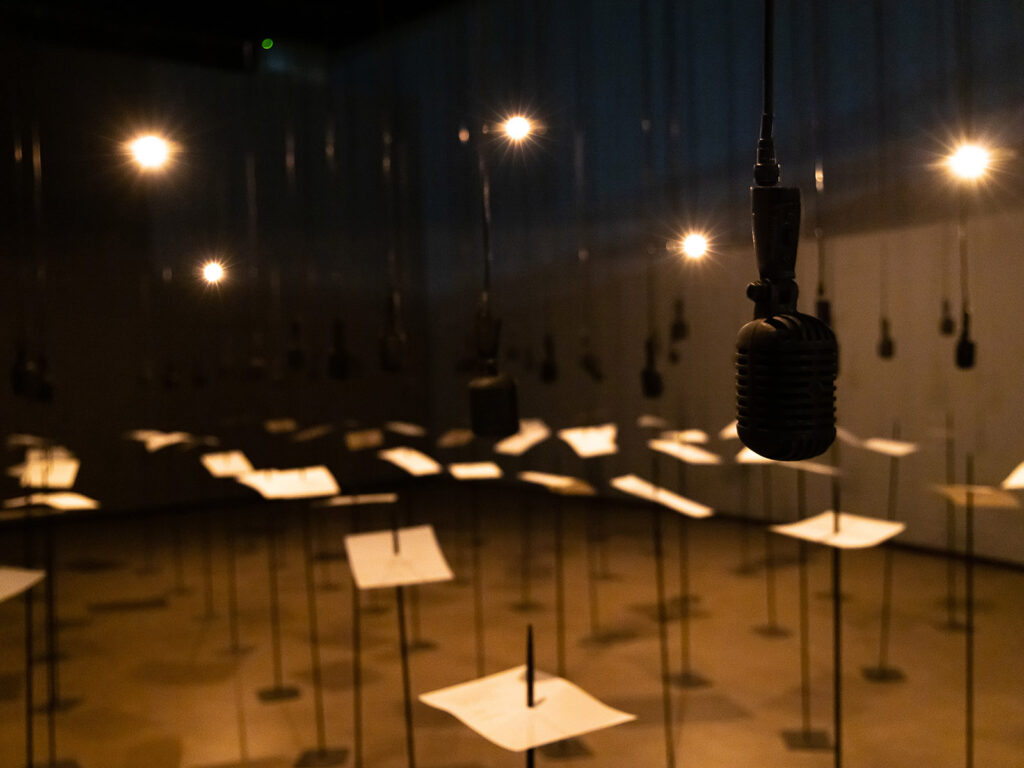 Referring to the motion flapboards used in the spaces with deliberately misspelled words, Bayley explains, "rather than announcing expected departure, arrival or scheduling times, Gupta has subverted their original function so they enter an uneasy dialogue with one another." Bayley adds, "Rhythmic in its hang and pace, visitors are introduced to a series of small drawings that reflect on the lives of several poets that populate the installation For, In Your Tongue, I Cannot Fit along with a series of new works that are incredibly intimate and small in comparison to the brutalist scale of the Barbican."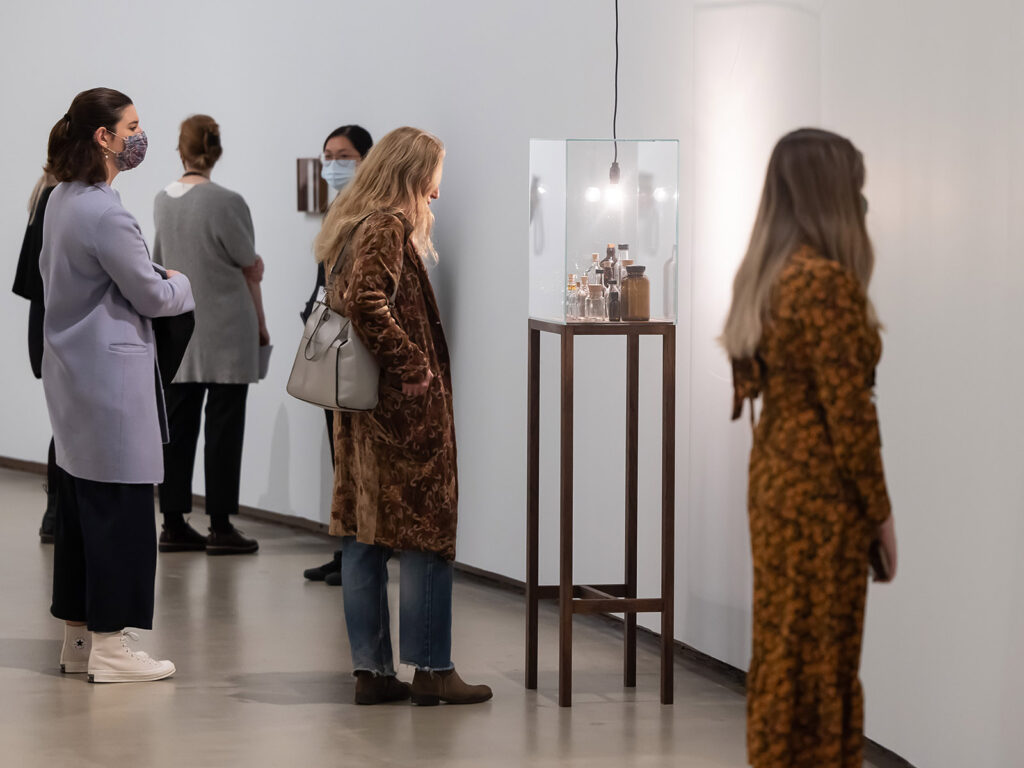 Since its opening, the Barbican has received deeply moving responses from their audiences, friends, peers and press. This exhibition is Gupta's first major London solo exhibition. Later this year, Gupta will also show her work at London's Frith Street Gallery. Her work is also on display at the Jameel Arts Center, Dubai, Dallas Contemporary, USA, Neuer Berliner Kunstverein, Germany.
A book featuring an interview with Shilpa Gupta will be available via the Barbican at the end of this month.
'Sun at Night' will be on display at the Barbican until the 6th of February, 2022.