6 Luxe Board Games That Double As Stunning Home Décor
22

Feb

'22

10:16 am

by

Nitika Choraria
With the on-going pandemic, now more than ever is the time to switch off from the digital world and turn your mind to a board game. Along with traditional games, some of our childhood favorites have made a comeback with a twist as luxurious sets that double up as décor. These are undeniably works of art. Be it Chess or Tic Tac Toe – there's something for everyone. Here's a curation of a few of our favorite design-forward and ultra-chic games sets to elevate your space and next game night!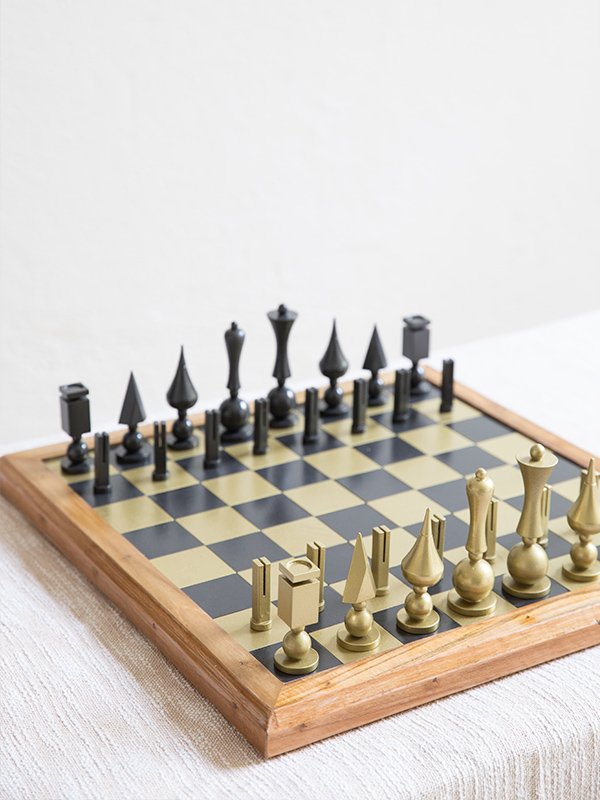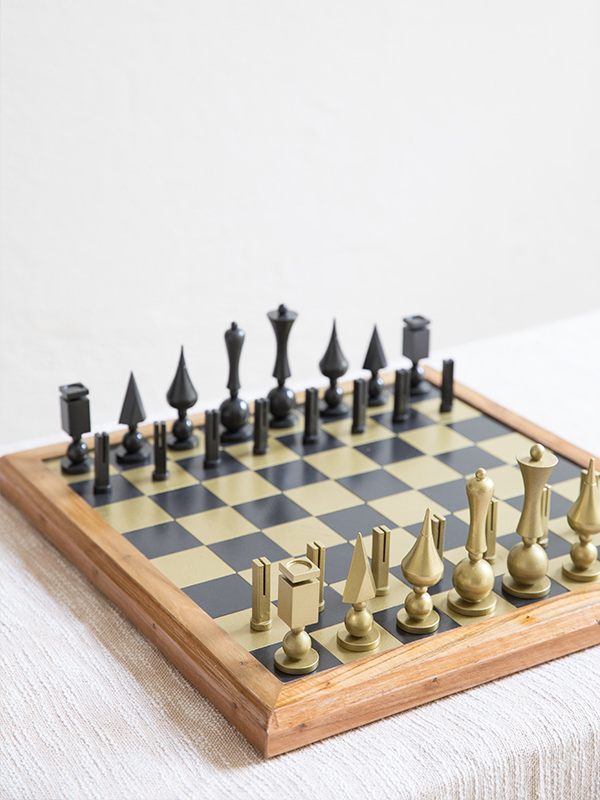 Chaturang by Narratives of Rudha
With the aim of fabricating a board game into a décor element that beautifully harmonizes with the interior of a space – Chaturang by Narratives of Rudha is an approach to an ancient game of chess combining elegance and function. An exceptional design piece with a royal touch, this features a board designed in black and brass shaded tiles with a solid wooden frame. The chess pieces are lathe-turned and machined from steel, finished using the liquid metals from Evolve India. Each piece is additionally handcrafted to the very last detail where the juxtaposition of the materials and color palette makes it look more than just a board game. Does this chess set 'checkmate' all the other sets in terms of style? We definitely think so.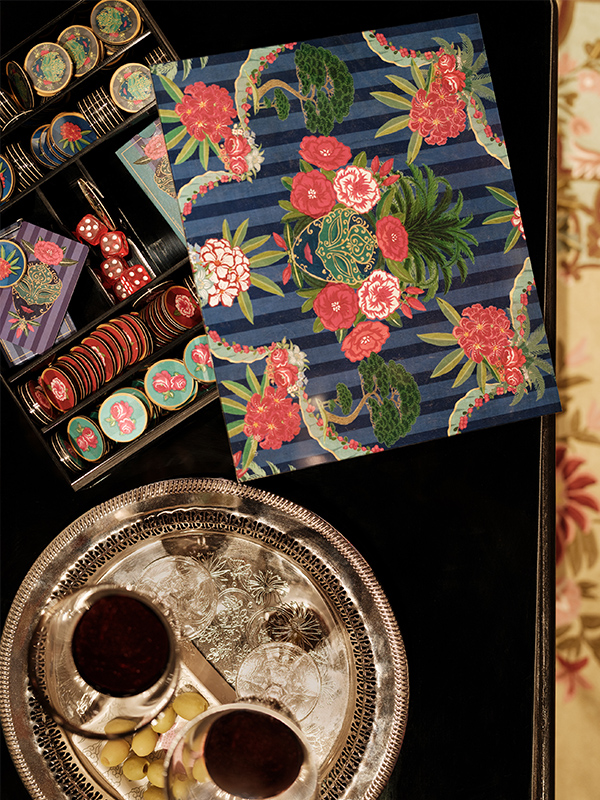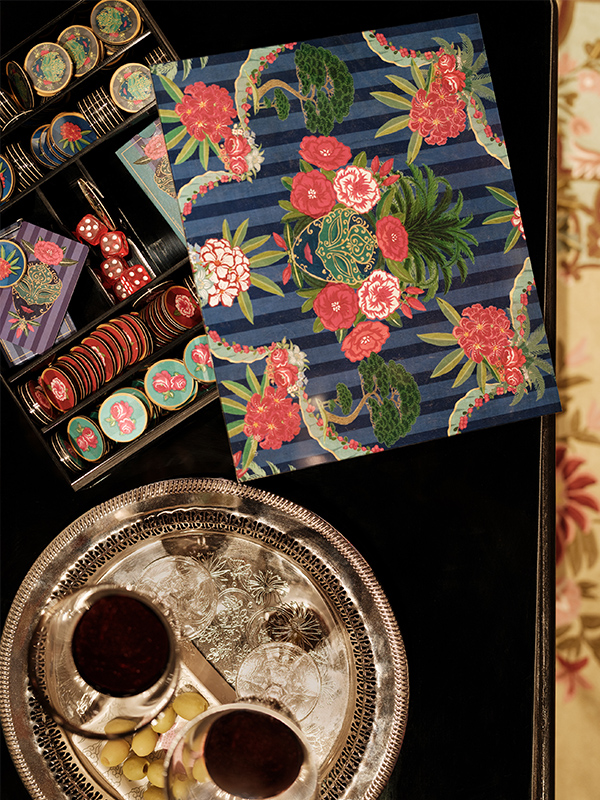 Masquerade Poker Box by Good Earth
Reflecting the Roman influence on the Christianized Greek culture of Byzantium that lasted for years as the Eastern Roman empire – Good Earth's glamorous Poker Box is sure to liven up any card party. Whimsical patterns on this set are inspired by the glittering masks of the Venetian masquerades along with illustrations of oleanders and lemons, orange blossoms, cypress and olive trees dotting the lush countryside of Tuscany with festoons of ivy, fruits and flowers. This box includes 2 sets of playing cards in signature prints, 200 acrylic casino chips in four denominations and dice in a cerise and turquoise color palette.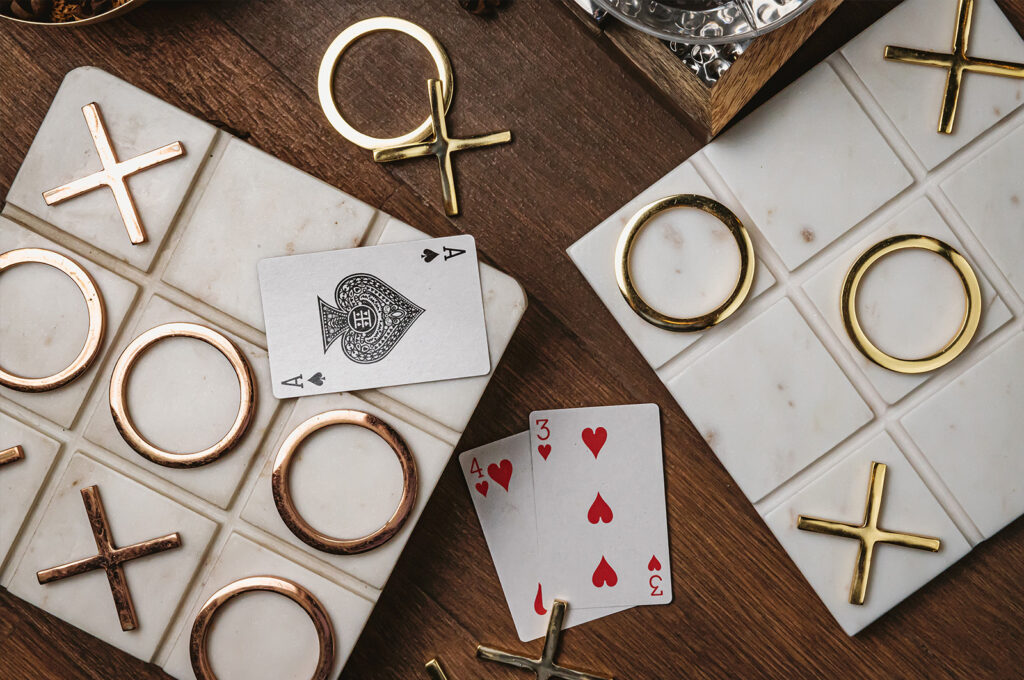 Tic Tac Toe by Logam
Tic Tac Toe has been around for the longest time and Logam has given this nostalgic name an artistic upgrade. Whether you're playing or simply displaying, this tic tac toe set features polished marble expertly carved with a grid turning it into a striking table accent. With cast metal X and O pieces finished to match, this handcrafted set makes for a sleek contemporary accessory.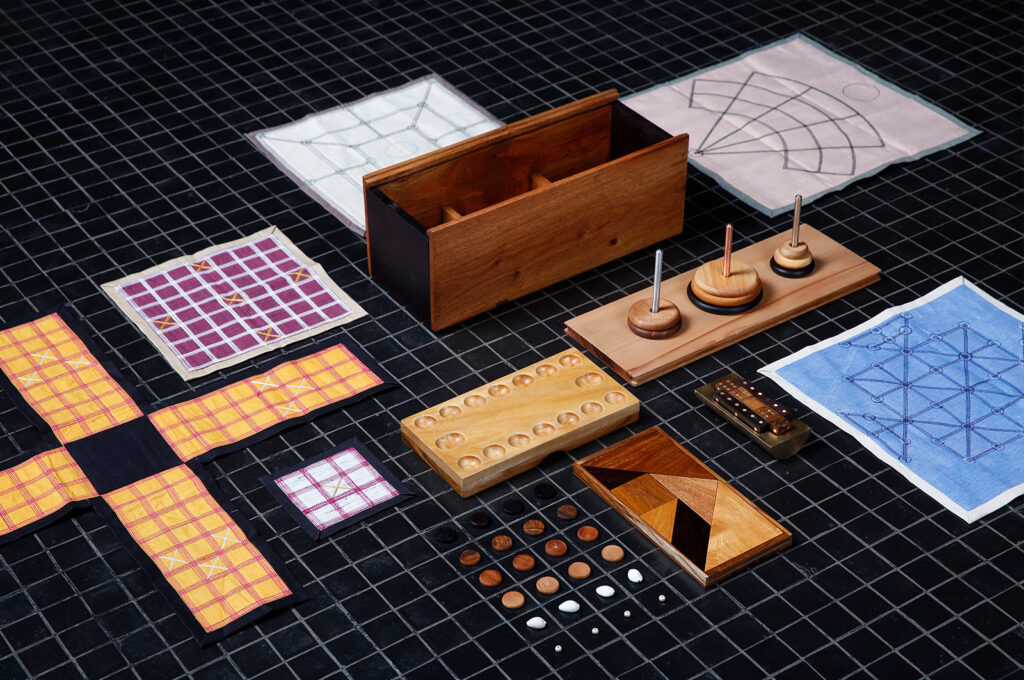 Box of Games by The Shed
A generation forwarding its own talismans of recreation to its successors, the Box of Games by Shed is full of simple yet witty and entertaining games from another time. Made with a view of an heirloom that isn't just an object being passed down but also a set of fun mental exercises that the elderly could teach their grandchildren – it's a gift from one's own childhood to someone else's. Crafted from wood and fabrics, the materials seamlessly tie different forms of art, woodwork and tailoring into themselves while maintaining their functionality and enhanced durability.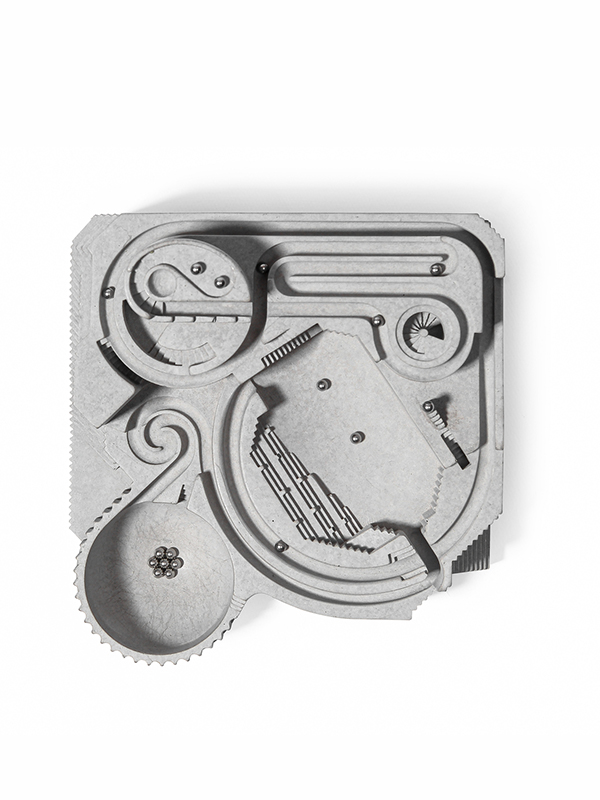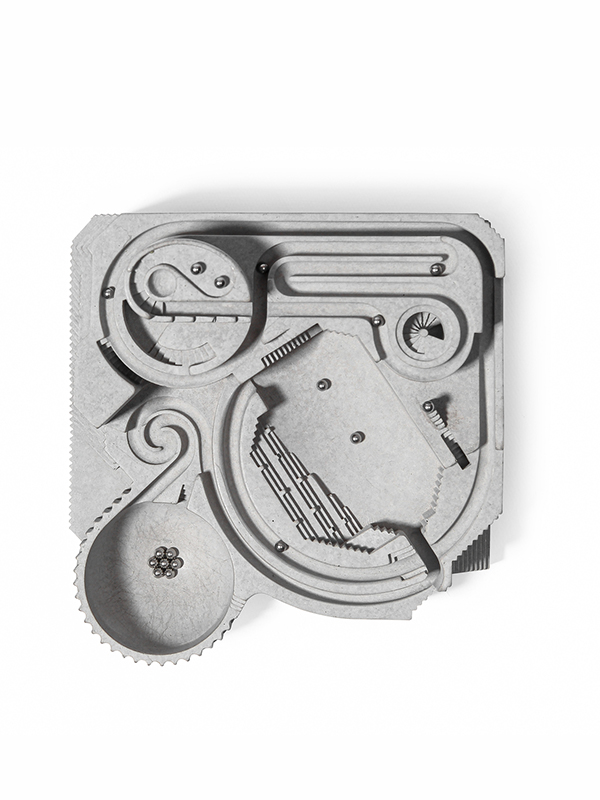 Gambol by Material Immaterial
Material Immaterial Studio presents an unconventional and highly innovative creation called Gambol – helping one remember some of their moments as a child. This artifact mimics the play of childhood as the rolling balls Gambol around hopping and gliding through paths carved alongside the arcades and stairways, converging into a large bowl. When one draws parallels with some of their experiences, this is bound to bring a nostalgic smile and it can be integrated into all types of decoration.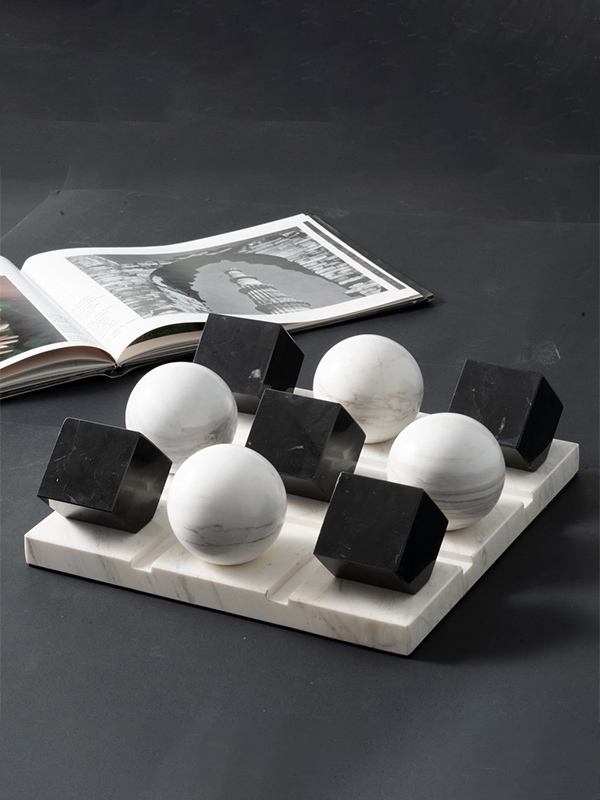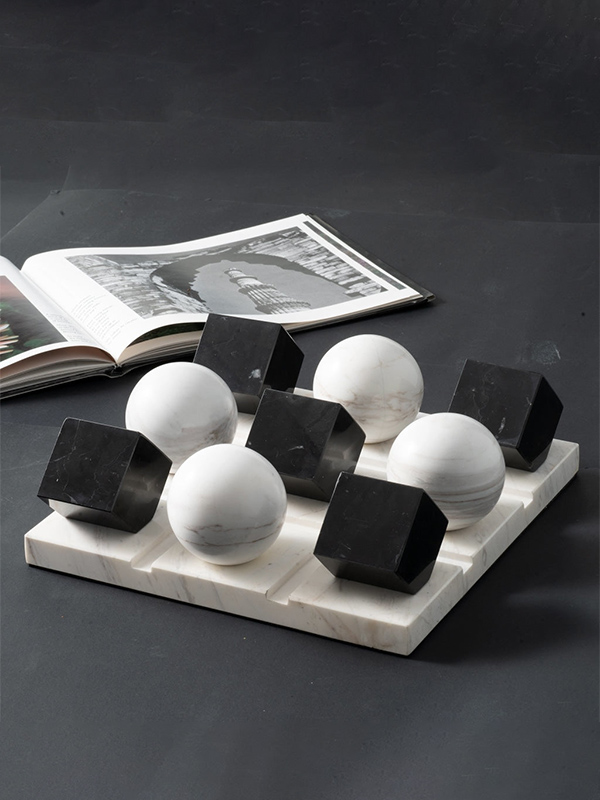 The Game of Predictions – Marble Tic Tac Toe by La Muse
A classic game of predictability, Tic Tac Toe describes the underlying concept of taking risks and making bold moves in life. Inspired by this thought along with the sheer ability to observe, think logically and strategically – La Muse created this stunning marble Tic Tac Toe to express one's inner instincts and be one step ahead of the game. This decorative piece is a perfect living room accessory able to serve as an eye-catching décor element when not in use and is anything but basic.