MADE IN INDIA – HERITAGE CEMENT TILES – SPONSORED
14

Dec

'16

9:37 pm

by

Tansha Vohra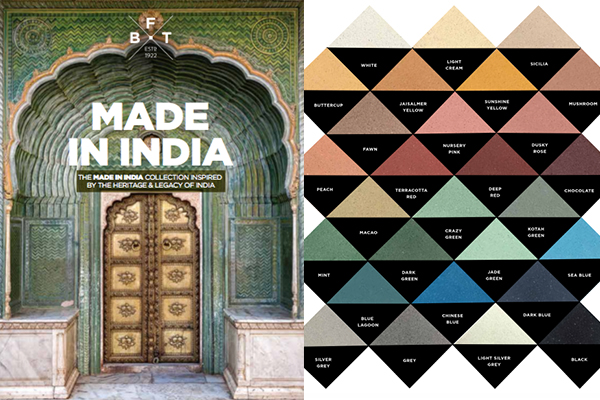 True to its name, Bharat Floorings have been contributing to India's economic independence since 1922. Part of the Swadeshi movement, Bharat Floorings is still India's leader in cement flooring. It is known for producing import quality tiles from India. What sets apart Bharat Floorings in addition to its finest quality, is its admiration for India's diversity, heritage and culture. Honouring this tradition and richness further, Bharat Floorings has recently launched its 'Made in India' series as a tribute to Indian states and its cultural versatility. It has beautifully captured the unique nature of every state onto the tile as a testament to India's unity in diversity. The 'Made In India' collection features 6 states: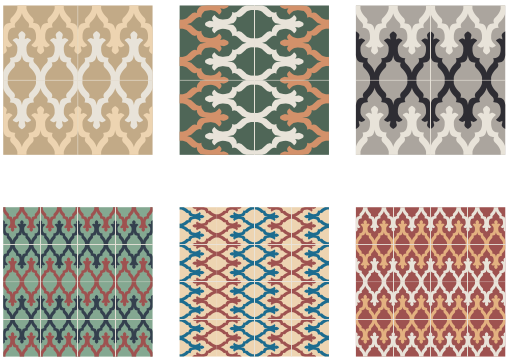 Rajasthan's regal Jharokas: Inspired by Jharokas – an overhanging enclosed balcony often seen in Rajasthan's architectural grandeur – these tiles add the right touch of royalty.
Décor Inspiration: If you are looking at bringing home regal elegance and princely grandeur, then place these beautiful and intricately designed Jharokha tiles in your living room. These tiles will go well with brightly coloured upholstery in gold or other royal colours like fuchsia.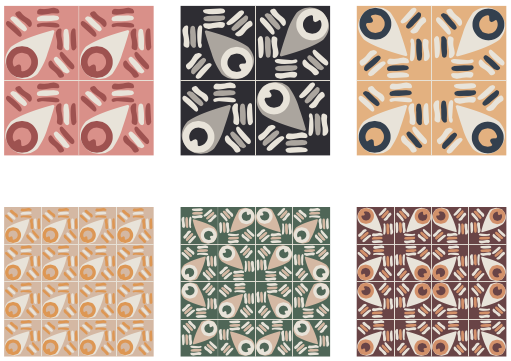 Madhya Pradesh's enchanting Gond: Here's presenting a glimpse from the time when the Gond tribe inhabited forests of Vindhyas, Satpura and Mandla in the Narmada region. And, the folklore goes…these artists believed when one saw good image, good luck was sure to follow. Using this as an inspiration, Bharat Floorings beautifully captures the essence of the jungle onto their tiles.
Décor Inspiration: These tiles will beautifully complement earthy and warm tones in your house. Honouring its elements from nature and the natural forest surroundings, these tiles are well-suited for patios and balconies. If the folklore is anything to go by, then these 'good' images outside the house are sure to bring 'good luck' home.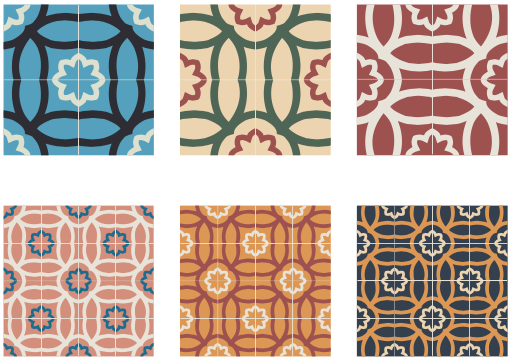 Kashmir's gorgeous Pashmina which is almost synonymous to Kashmir. The beautiful floral and paisley motifs often seen on shawls instantly take us to Kashmir's mastery of art. Bharat Floorings' Pashmina range plays well with solid and bright colours.
Décor Inspiration: Bring home the colours and florals that are symbolic of the rich Kashmiri heritage, and adorn your bedroom floors or walls with these beautiful work.
Maharashtra's sweetness and warmth Bharat Floorings take a leaf from one of Maharashtra's sweet delicacies – Modaks, Lord Ganesha's favourite dessert!
Décor Inspiration: These tiles, which take the form and shape of modaks, are perfect for prayer rooms, and even kitchens. The beautiful geometric floral patterns in a repetitive format bring home an element of semblance and solitude.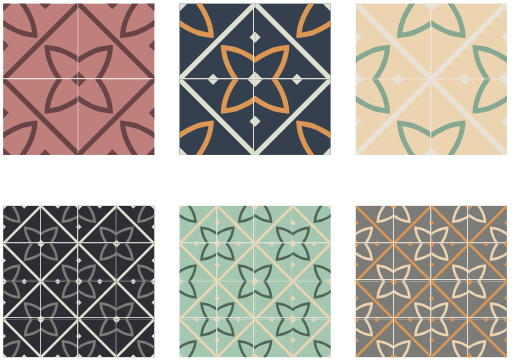 If it's Bandhani, it has to be Gujarat. This famous tie-n-dye art in bold and bright colours is beautifully captured by Bharat Floorings on their tiles. The tiles are adorned with the famous diamond-shaped artwork.
Décor Inspiration: This collection of tiles has captured the true essence of the art, and makes for a perfect outdoor setting. These will work perfectly well as mural art — commonly seen in houses from Gujarat – while lending the right amount of vibrancy to your home.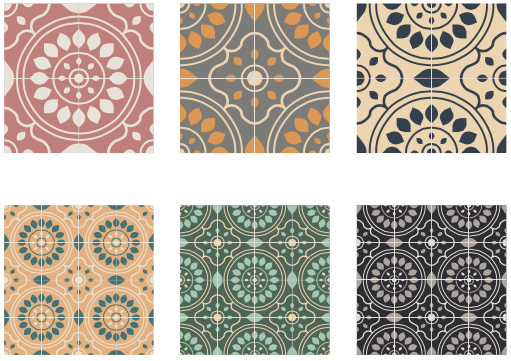 Tamil Nadu's captivating Kolam Simplistic, yet striking is what defines Kolam art from Tamil Nadu. Kolam is a form of drawing and decoration. The patterns are typically geometric lines intermixed with curving loops that are all formed around a grid of dots.
Décor Inspiration: The Kolam inspired tiles invoke tradition with its strong symmetry and geometric disposition. Make this stunning artwork the heart of your home. Place it in the living room along with pastel-shade or white upholstery for a perfect blend of serenity and creativity.
Each of these tiles are simply gorgeous, and will work just beautifully in every room of your home. So, simply double tap the one that instantly catches your attention.