Meryl Yana Explores Materiality And Touch Through Her Residency At The Museum Of Goa
19

Aug

'21

9:45 am

by

Manisha AR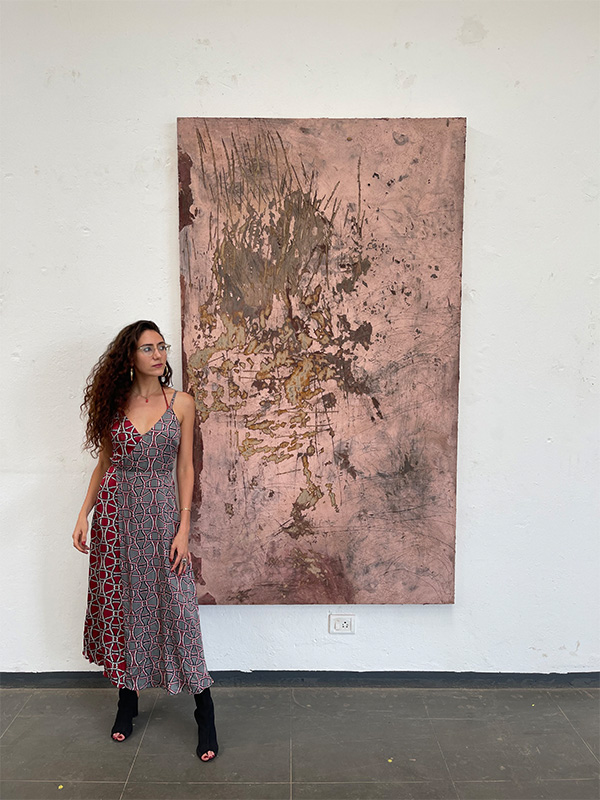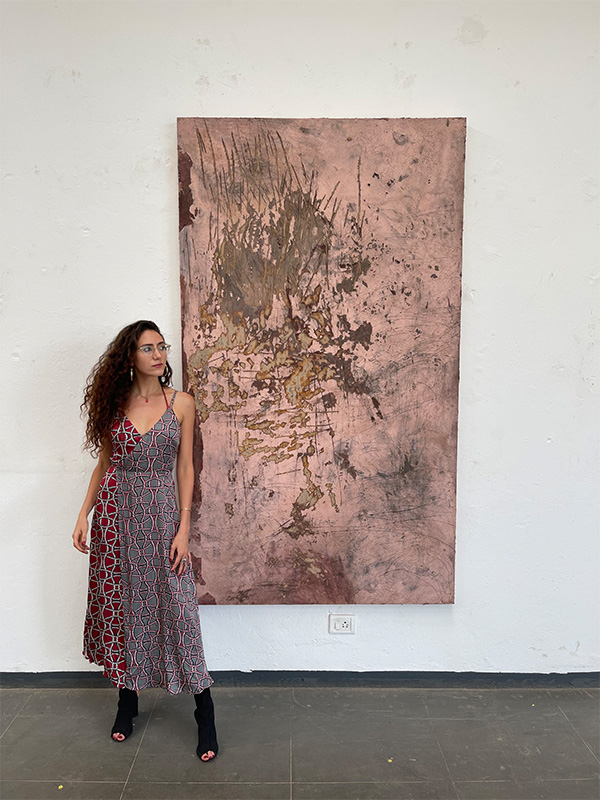 French artist Meryl Yana contemplates the loss of touch and physical sensations during her residency with the Museum Goa. It seems fitting for this to be one of the major themes in her work as an artist who graduated in the midst of a pandemic. She talks to Design Pataki about the ways in which "we've all been robbed of the opportunity to experience intimacy and sensuality". A Parisian based in London, Yana is a graduate of Chelsea College of Arts. Her work is multi-disciplinary and usually responds to the environment around her. It is abstract, meditative and bold. Since arriving in India in April, she has spent a considerable amount of time walking along the beaches collecting sand, accidentally stepping on kokum fruits, exploring Mapusa market for textures and mediums. A large part of her process is synthesising the world around her, exploring and finding new material to work and paint with. She tells DP over a video call that her work sits between sculpture and painting but "I am still exploring, driven by curiosity, I am still finding my voice and interests."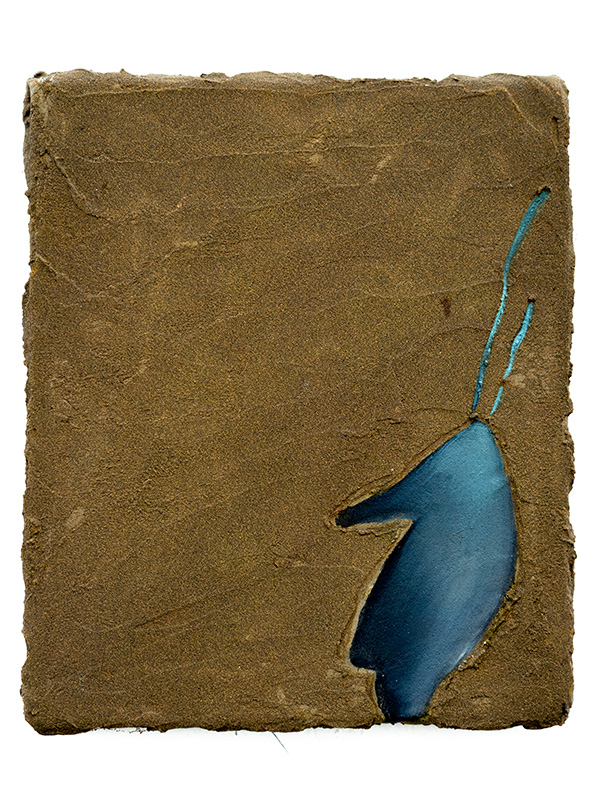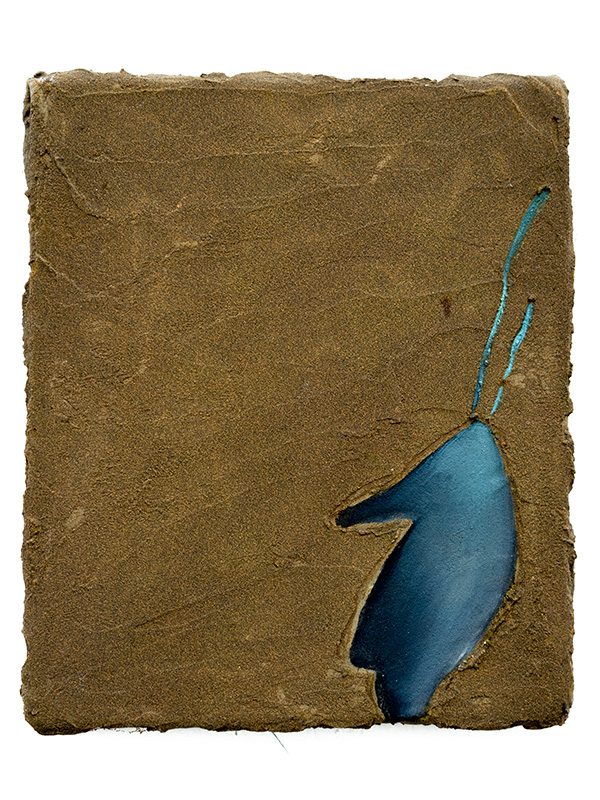 The residency at Goa is usually by invitation and Yana received one after several conversations with Siddharth Kerkar, the son of Subodh Kerkar. Kerkar connected with Yana after seeing her work in a gallery in London. They connected over their mutual interest in texture and exploration of materials in their paintings. "This would be the first time the Museum of Goa is showing abstract work," Yana tells us. Prior to her three-month residency at Goa, she spent some time in Portugal at the MONO Residency in Lisbon and PADA Residency in Barreiro, where she worked with textiles and dyeing. During our conversation, Yana tells us about her process, "I like to make mistakes, and then if I like the outcome then I try to figure out how to repeat that mistake over and over again."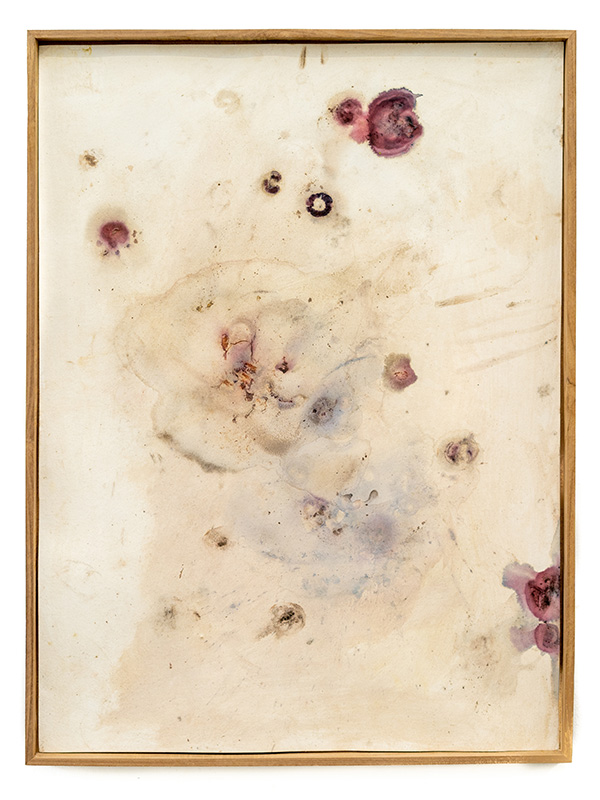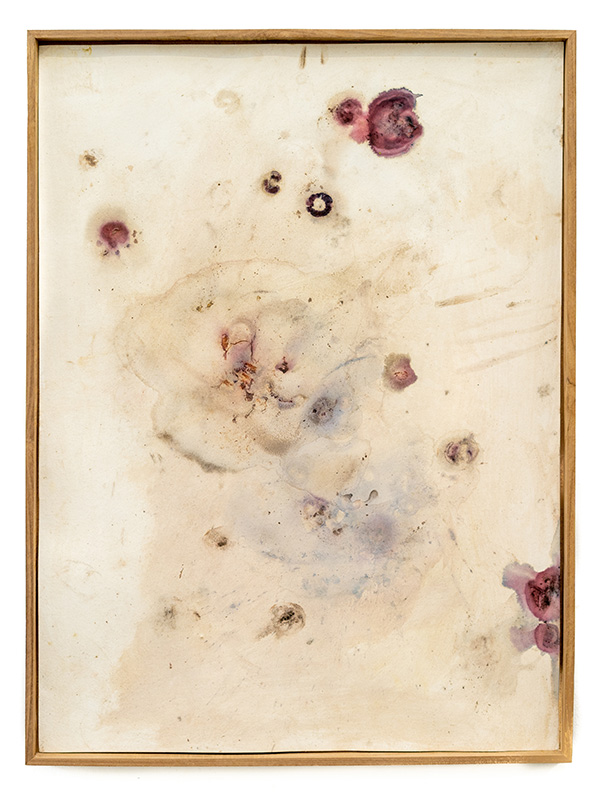 We often wonder how this pandemic will impact those freshly entering art economies. In talking to Yana, learning to adapt quickly to unusual circumstances is one of the biggest takeaways. Another takeaway for Yana has been to let things happen and not fret about losing control. This for example meant coming to India during the second wave– an ordeal in itself– and navigating the various cross-border regulations that continue to shift. As a result she spent the first month of her residency in isolation.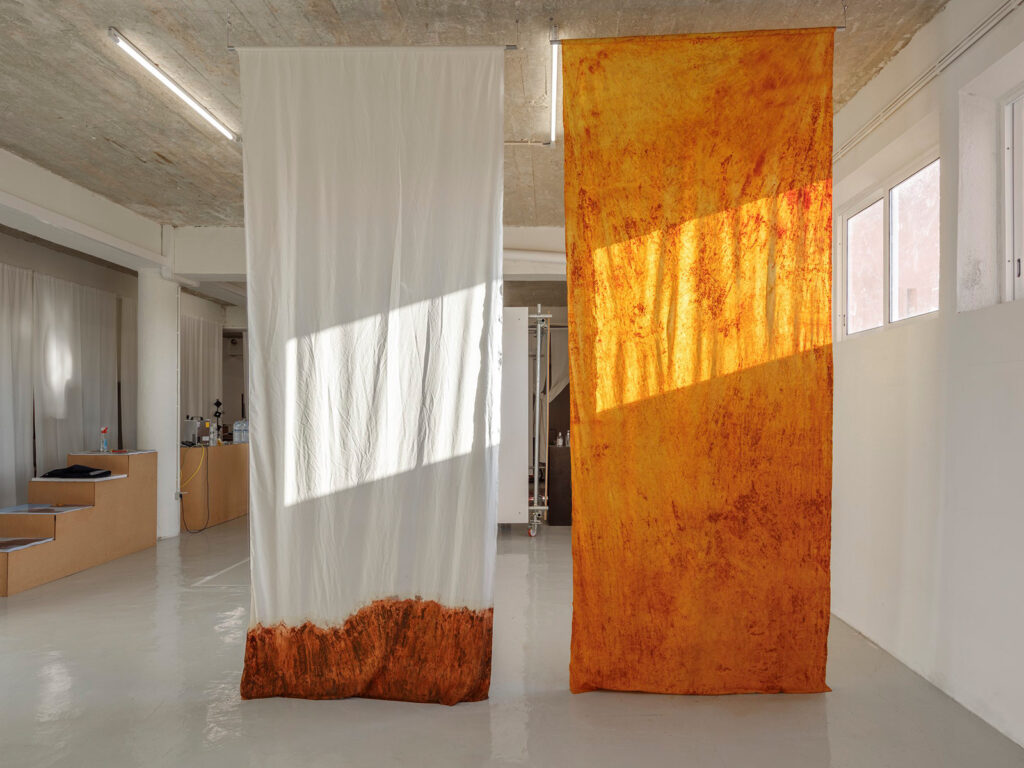 A lot of the work she has produced during her residency in Goa has come from spending long hours in the studio, immersing herself in various processes. She also reads a lot and says it impacted the way she thinks about her work. Two books that struck her were Arundhati Roy's God of Small Things and Clarissa Pinkola Estes' Women Who Run With Wolves: Myths and Stories of the Wild Woman Archetype. Other artists who inspire her include Antoni Tapies, Anselm Keifer, Prue Stent and Ana Mendieta. A lot of Yana's work serves as a record of her art making progress. Her work is constantly in the making and isn't final until it goes up on display.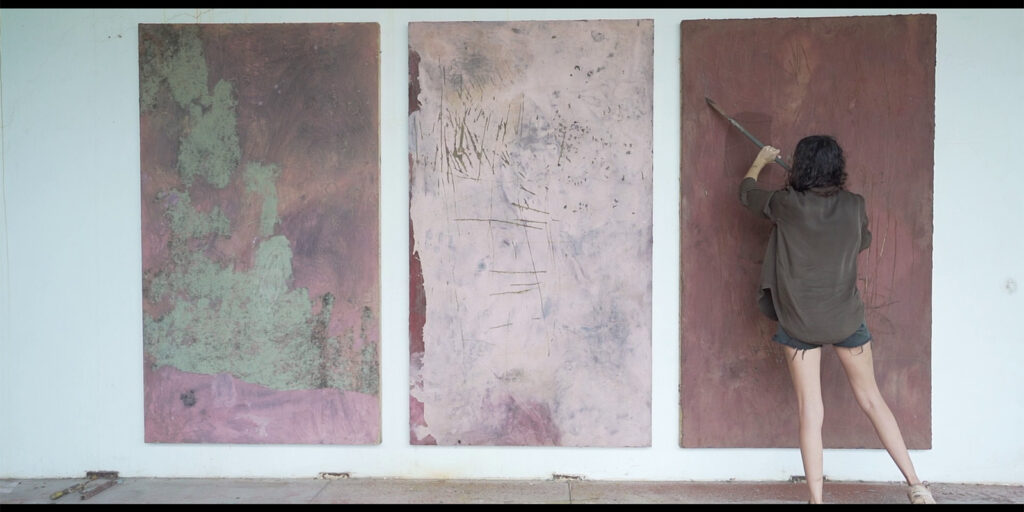 For the show 'Ode From a Grain' at the Museum of Goa, she will be showcasing her process through a video for the first time. In the show, she also plans to include a tool she fashioned during one of her explorations where she removes sands, altering the textures of some of her paintings. "I do believe there should be some mystery in my work, so I don't want to give too much away," she adds. As an artist, there are certain qualities she looks for when she is looking for materials- durability and strength along with a story behind the object. For instance, on one of her walks to Mapusa market, she found a heap of jute bags that were cast aside. She brought them into her studio. Another time she accidentally stepped on a kokum fruit which stained the ground– captivated; she returned the next few days to collect all the fallen kokum fruit and bring it into her studio.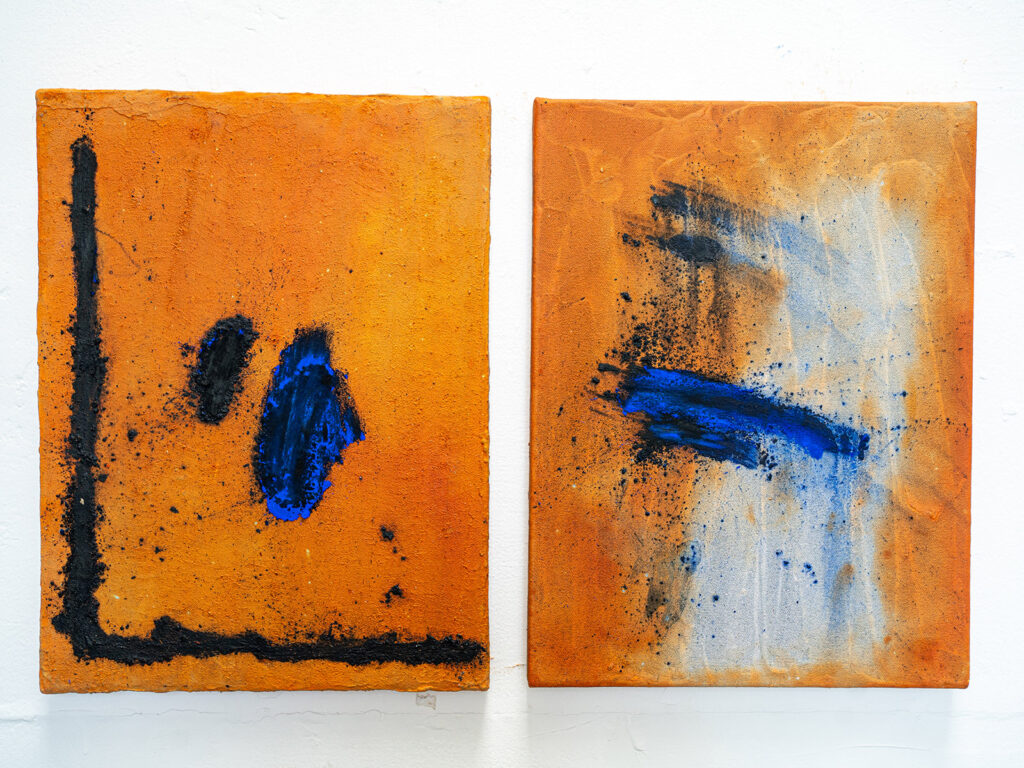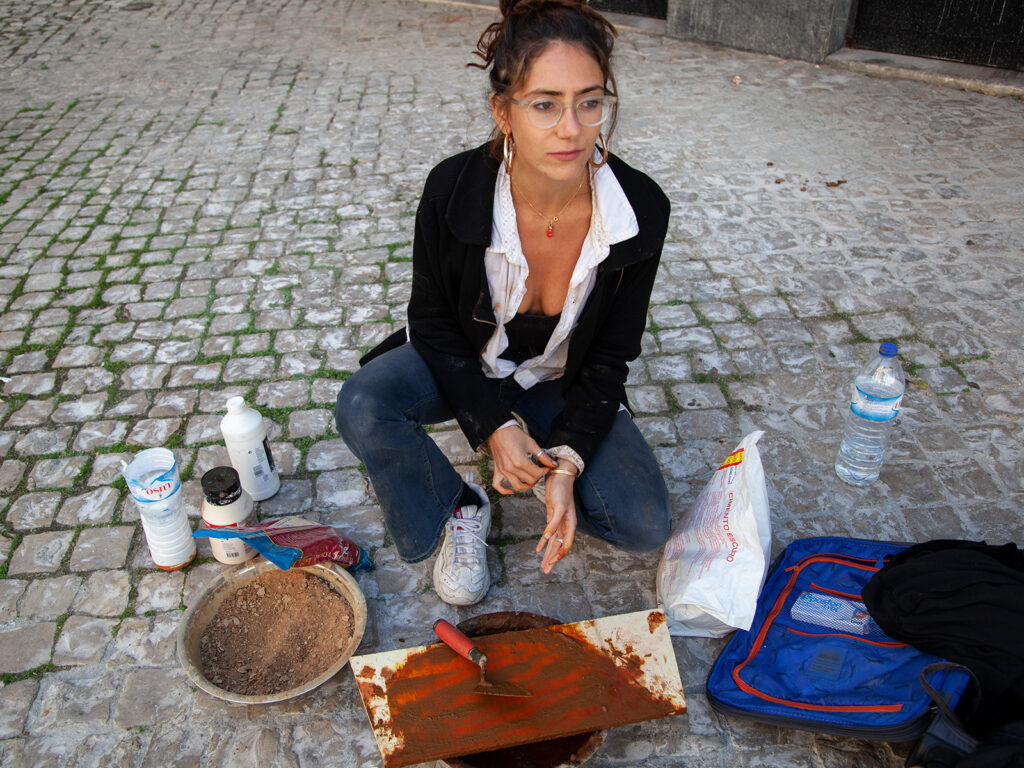 Her personal favorite is a series of works she has made using cotton packaging material that she found. "I am always thinking, how can I create art in a world that is already saturated with objects and works," she says, "how do you make something new and relevant that doesn't damage the world." Yana doesn't advertise sustainability like a tag at the supermarket, it's an inherent part of her practise. The most important part of her work is the process of looking for material to experiment and incorporating it into her work. In the book 'Women Who Run With The Wolves: Myths and Stories Of The Wild Woman Archetype', Estes writes that she "has always been struck by the pleasure which women have to dig deeply into the ground." Yana too digs into the ground in search of different varieties of soil for her work– a metaphor both for digging into her own psyche as well as cultivating a relationship with a raw and primitive material like sand.
The show, 'Ode From a Grain of Sand,' is on view at the Museum of Goa until August 25, 2021.