Milan Design Week 2014 – The Best
7

May

'14

9:00 am

by

Crew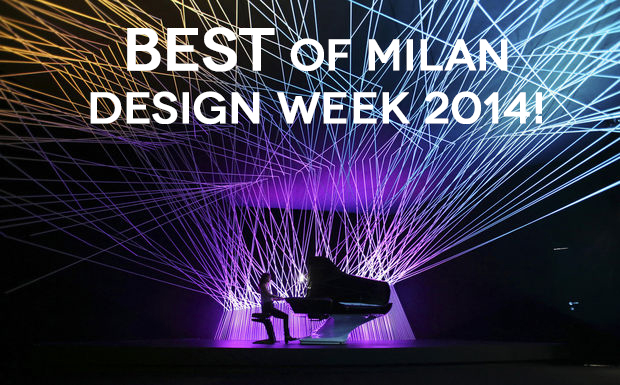 A musician plays a piano designed by car manufacturer Peugeot for Pleyel piano maker, displayed at the Milan Design Fair, in Milan, Italy, Monday, April 7, 2014. 
"We Dance" represents Fabio Novembre's response to the Amazing in Motion theme.
"Any motion can be amazing; it depends on the memories it evokes. Any action can be a dance; it depends on the harmony you put into it. Life itself is a dance. Everything from infinitesimally small atomic structures to the cosmic motion of planets and galaxies seem to constitute a harmonic dance. You add light and sound and here it is, a small representation of the whole: 'We Dance'.
Individual elements orbit around the mirrored sphere in the centre, directing beams of light toward the centre. The overall effect gives birth to a harmony and unity between the orbiting elements, the illumination, and the music. Viewers also become an integral part of this harmony as the light reflected from the sphere and sound reach out to them, and as they view their own reflection in the face of the mirrored sphere."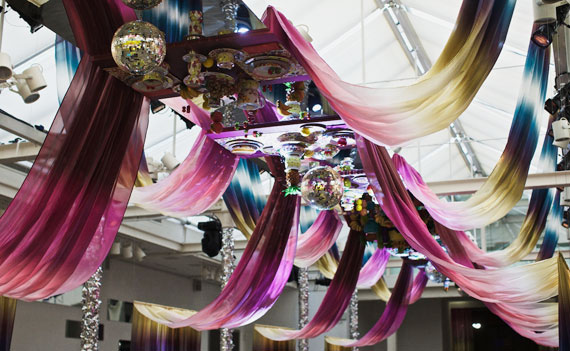 A number of playful pieces by Missoni Home and two new Missoni by Richard Ginori dinnerware lines – Flowers, which has a pop orchid print, and Zigzag, a psychedelic take on the iconic pattern – were exhibited on the ceiling in a tableau reminiscent of The Mad Hatter's Tea Party.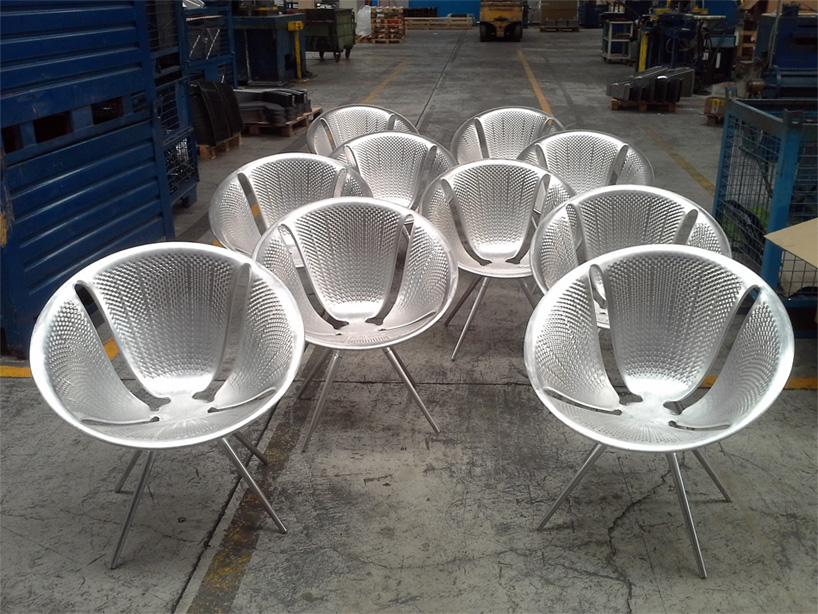 'Diatom' chairs hot off the press, design by ross lovegrove for moroso.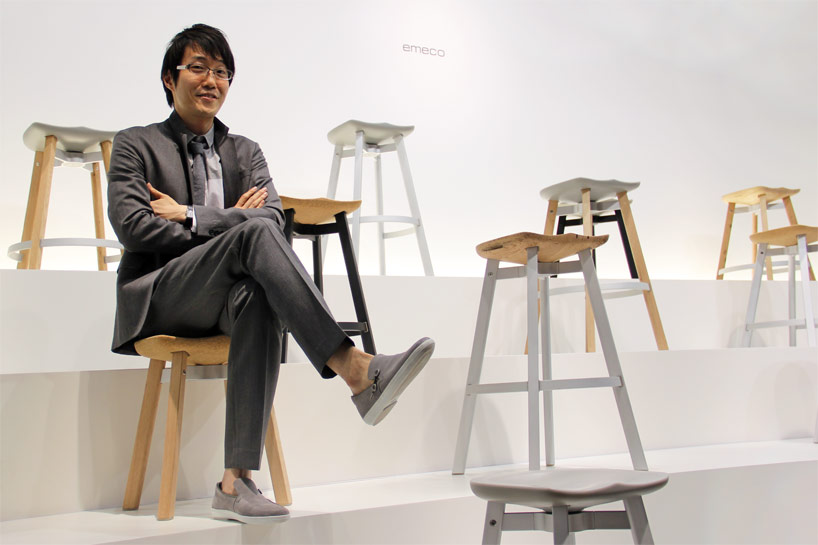 Oki sato of nendo is posing among the stools. the concrete seats are made of green-concrete, an eco-concept that can replace the energy-consuming traditional material used in architecture; the seat consists of 50% recycled glass bottles and csa (calcium sulfoaluminate cement).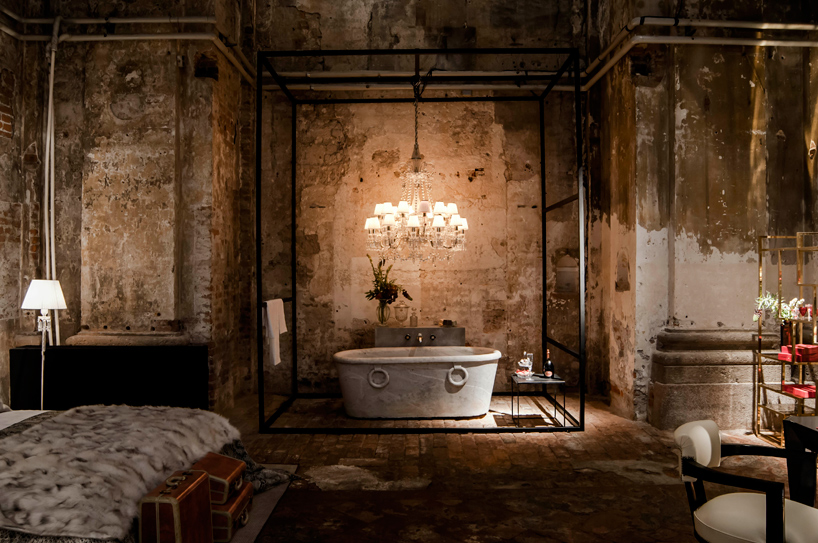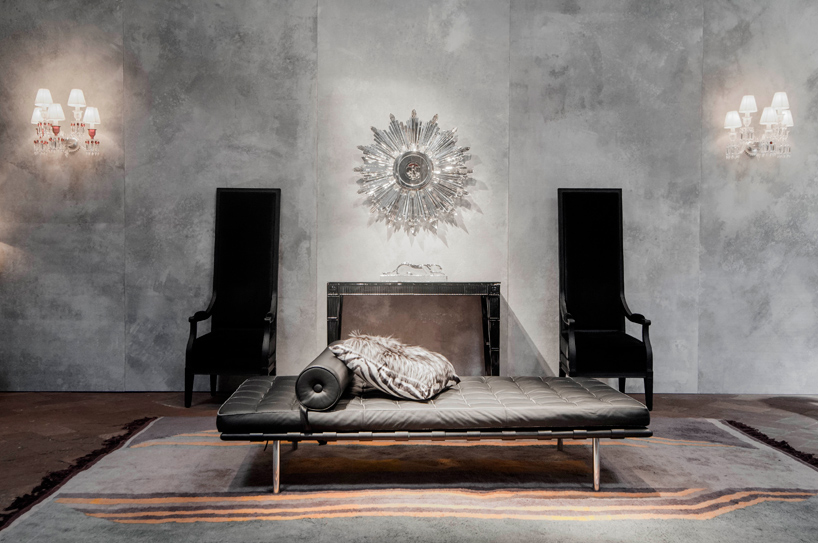 Baccarat, the epitome of french art de vivre, selected the church of san carpoforo to celebrate '250 years of light'. guests were immersed in different universes especially crafted to sublimate the crystal pieces.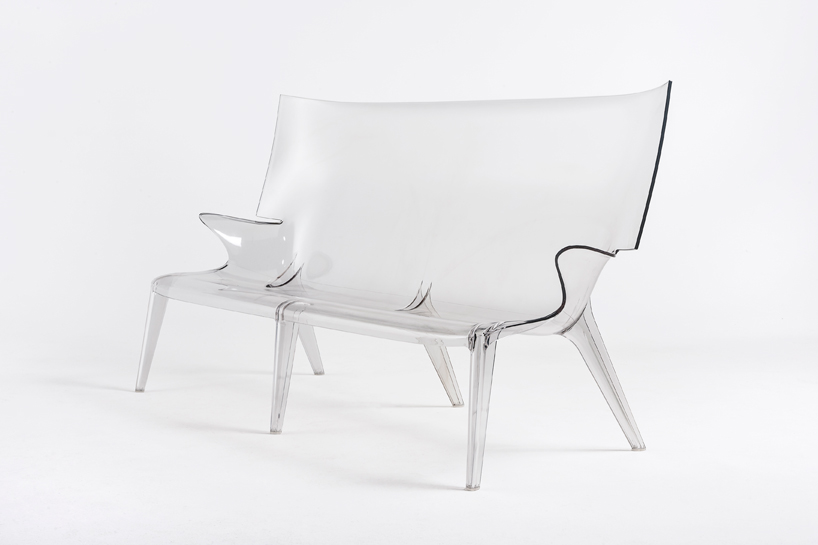 'Uncle jack' sofa is the world's largest single-mould polycarbonate sofa by Phillip Starck.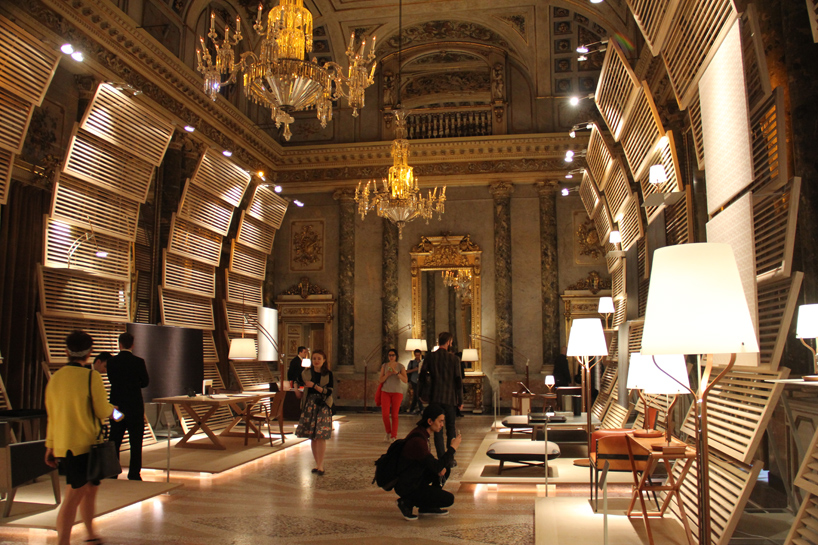 After antonio citterio, enzo mari and shigeru ban, this year during milan design week, hermès presented their latest collection 'nécessaire d'hermès' designed by philippe nigro.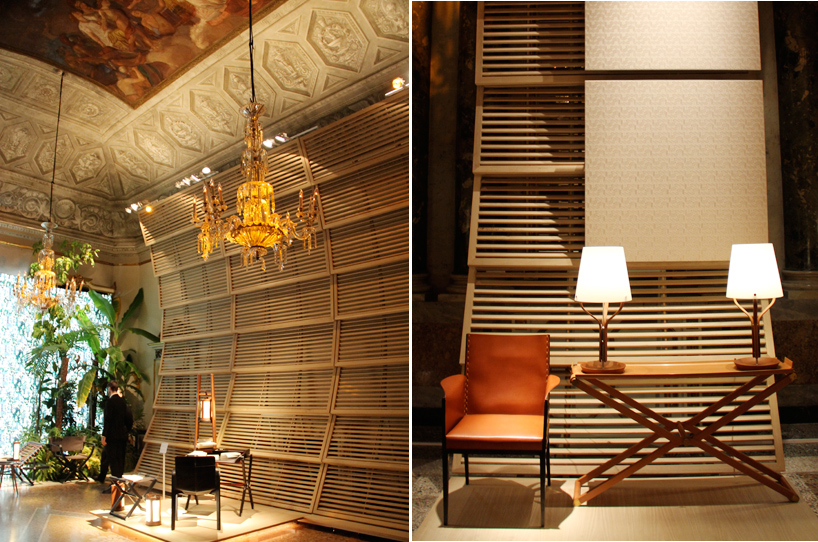 Inside the spectacular late 18th-century palazzo serbelloni. the fourth edition of their 'hermès en lumière' includes also lighting for the first time, designed by michele de lucchi.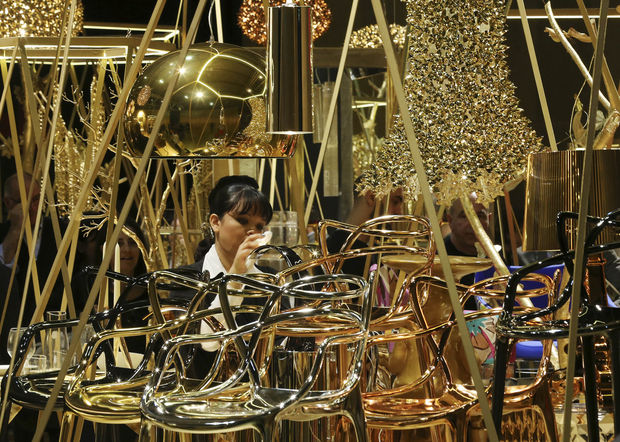 A woman cleans chairs designed by Kartell, displayed at the Milan Design Fair, in Milan, Italy, Tuesday, April 8, 2014.
Ribbons of goldflex and steelflex are folded to create an updated iteration of the voluminous 'veli' gold and silver lamps. designed by adriano rachele for slamp, the wall-mounted and suspension versions of the brilliant lighting objects offer a glamorous look through their use of color and material, while being versatile in form.
Photographs via Design Boom & Oregon Live