Mist Encounter – A visual perception of airflow by KWA Architects
10

Nov

'18

10:30 am

by

Nuriyah Johar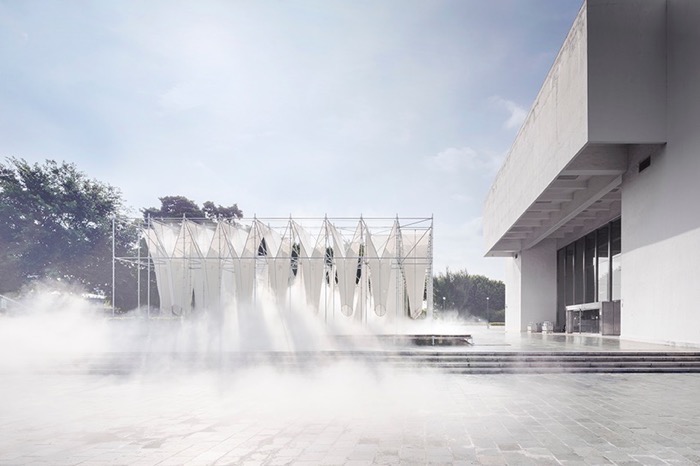 Designed by Serendipity Studio in collaboration with KWA Architects, Mist Encounter is an ethereal summer pavilion which aims to create a consciousness of the body through mist. Erected in a large plaza outside the Taipei Fine Art Museum, the scaffold and mesh structure is set to motion by the summer breeze – giving a discernible form to the otherwise unseen flow of air.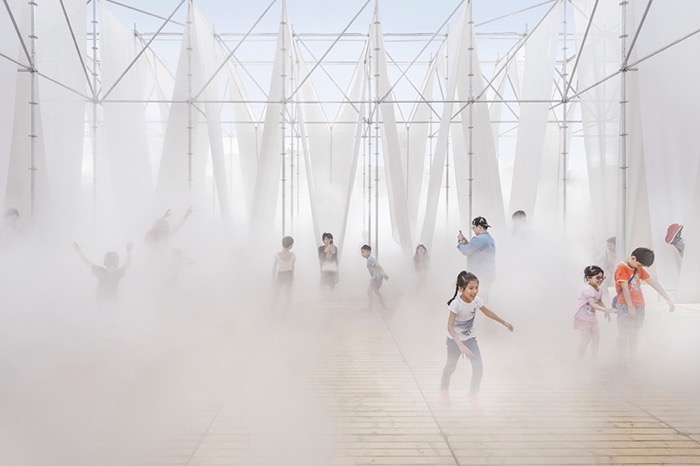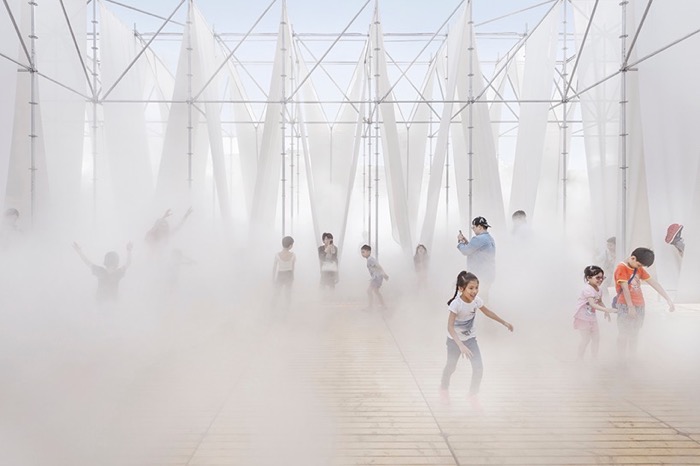 Visitors are drawn to the pavilion by a protean mist which arises from the outer square. Upon moving inward, they are enveloped by this mist which gets heavier and lighter, consequently causing things to disappear and reappear.  In creating this space, the architects have emulated the experience one has when passing through a heavy fog in high altitudes.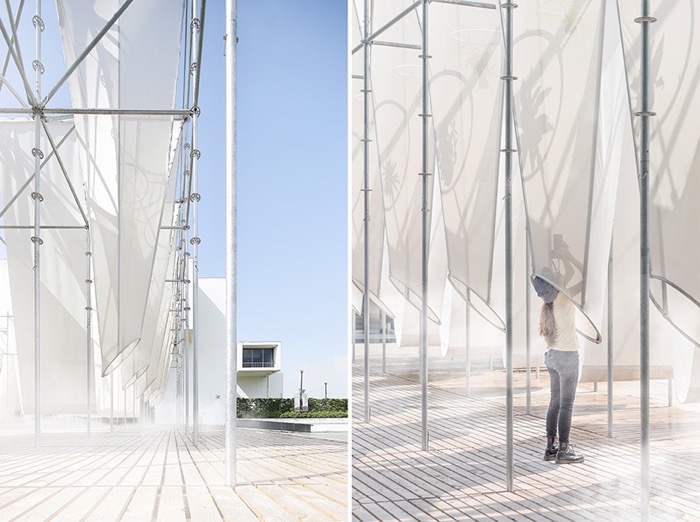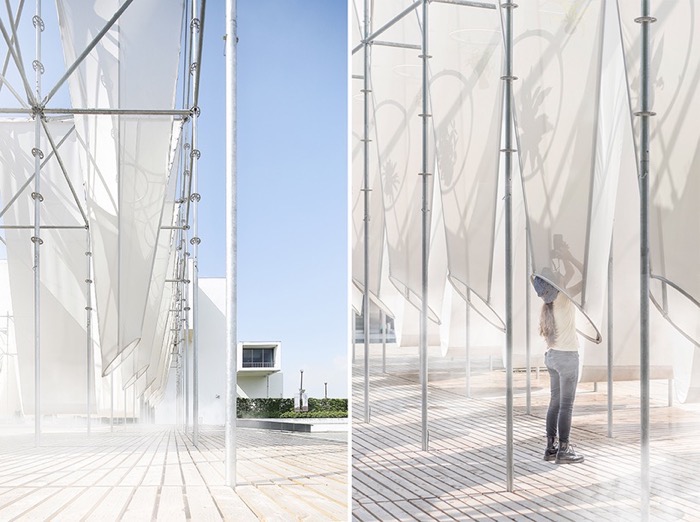 The white, diaphanous installation gives a shape to the invisible, adding a visual element to something that is otherwise only felt. The air passing by is seen through movement – making for a surreal experience. Visitors can stand within the foggy mist cones, drape themselves across the hammock chairs or simply walk through the shrouds of mist enveloping the space.
Mist Encounter won the 2018 Design Mark at the Golden Pin Design Award and is shortlisted to win Best Design at the ceremony on November 29. See last years candidates and winners of the prestigious Golden Pin Design Awards.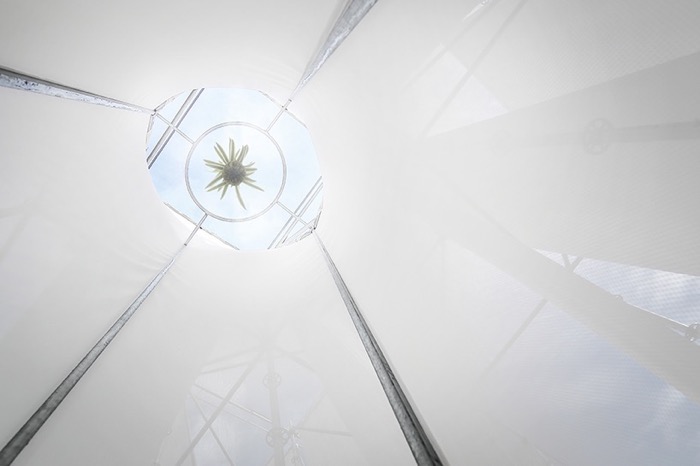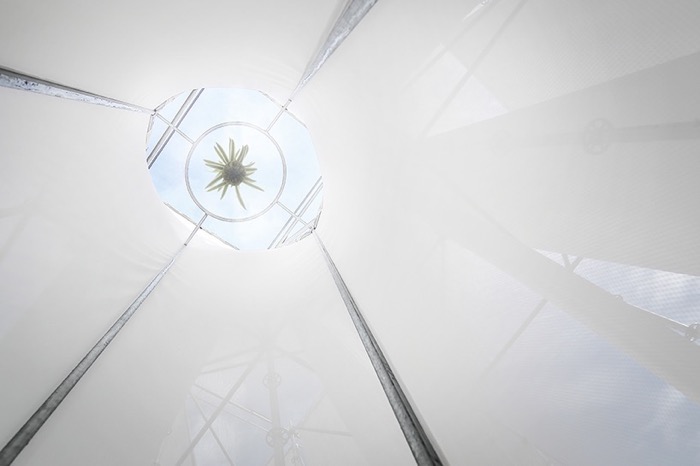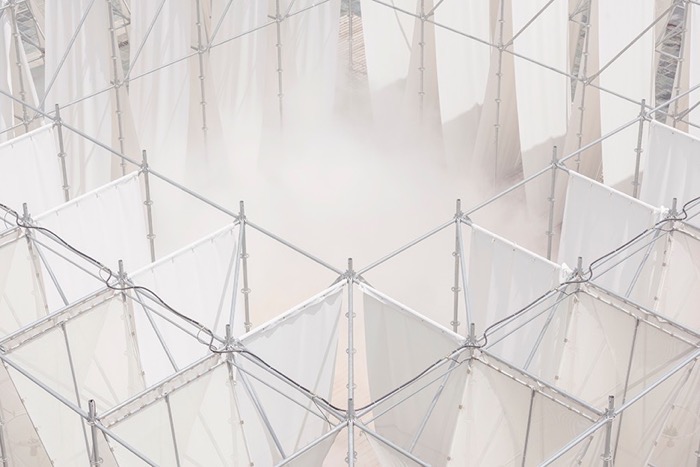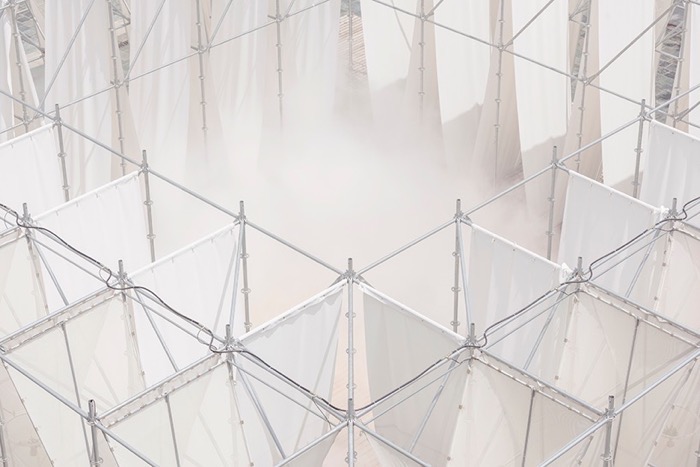 This post is in collaboration with the Golden Pin Design Awards 2018.
Photography courtesy Serendipity Studio