New In Mumbai: A Groundbreaking Dior Showcase, Five Abstractionists At DAG, And More
4

Apr

'23

1:53 pm

by

Nuriyah Johar
Design Pataki brings you an updated guide to the city's best art and design exhibitions currently on view across Mumbai.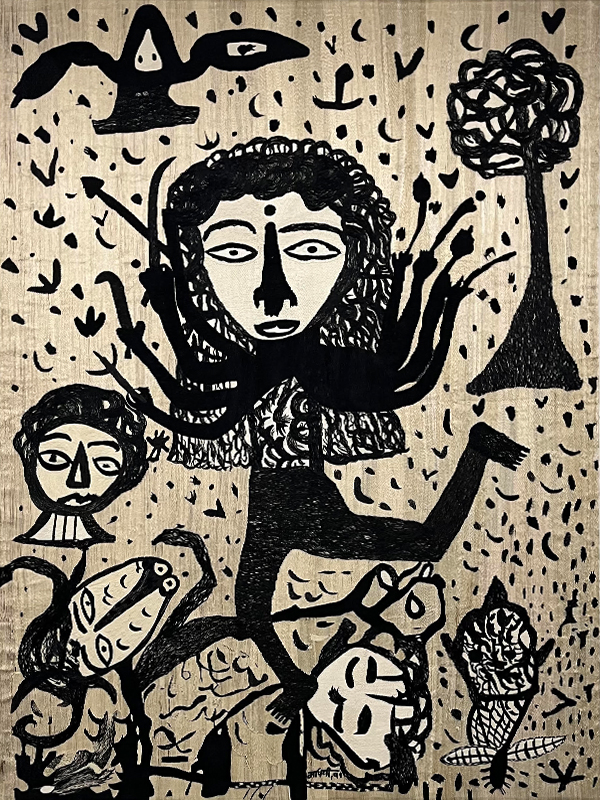 Mūḷ Māthī from the Roots
Snowball Studios, Worli
April 1 to April 22
On the historic occasion of the unveiling of the Dior Fall 23 collection, the House of Dior has inaugurated an exhibition titled Mūḷ Māthī from the Roots, honoring the work of artists Madhvi and Manu Parekh. Celebrating the cultural wealth of India, the exhibition is in partnership with Chanakya and is under the curatorship of the Asia Society India Centre. It highlights Dior's relationship with India; and more specifically to these two legendary figures of contemporary art who have already collaborated with the House – in conjunction with the Dior haute couture spring-summer 2022 show conceived by Maria Grazia Chiuri. Madhvi and Manu Parekh have reimagined their paintings through the language of embroidery, with the help of the Chanakya ateliers and the Chanakya School of Craft in Mumbai.
Blending innovation and heritage, the artisans have made use of impressive ancestral techniques to capture colour, tonal variation and the movement of brushstrokes. The exhibition stands as a passionate exchange between couture, art, and artisanship, paying homage to vernacular practices and reminding us more than ever of the power of the hand.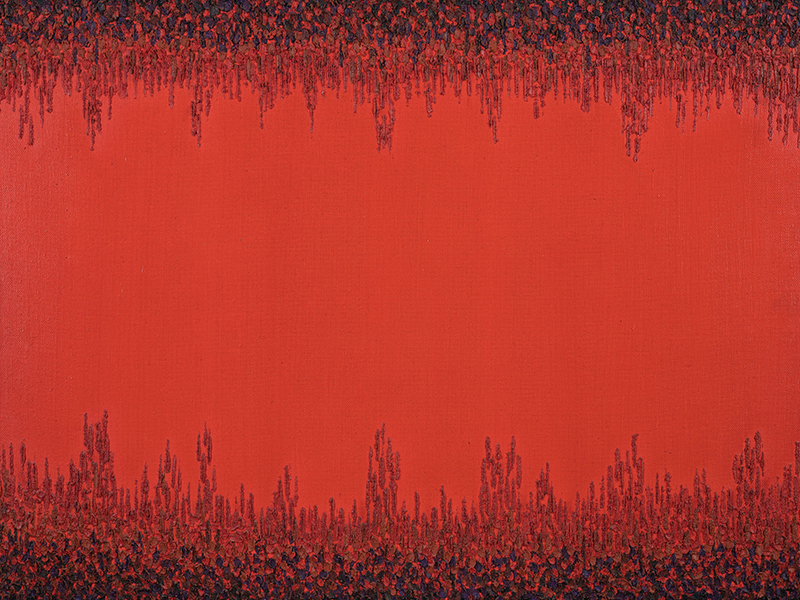 Soliloquies of Solitude
DAG, Taj Mahal Palace
Ongoing
DAG brings together five Indian abstractionists whose practice, largely away from India, was rooted in their experiences and who infused new meaning and substance to the idea of the non-representational in its upcoming exhibition, 'Soliloquies of Solitude: Five Indian Abstractionists in The West'. The show looks at the relationships between their work as their distinctive visual identities mark them apart from each other and illustrates their uniqueness by the cultural and political stance taken by each artist, the subjects they sought inspiration in, and in their processes of creating art. Featuring Krishna Reddy and Zarina Hashmi as printmakers; Ambadas and Rajendra Dhawan as canvas painters whose language expressed their innermost personalities; Sohan Qadri as a colourist whose principal work was undertaken on paper – the exhibition is based on their philosophical questioning of art's final goal, something that has been the catalyst for most artists in this genre.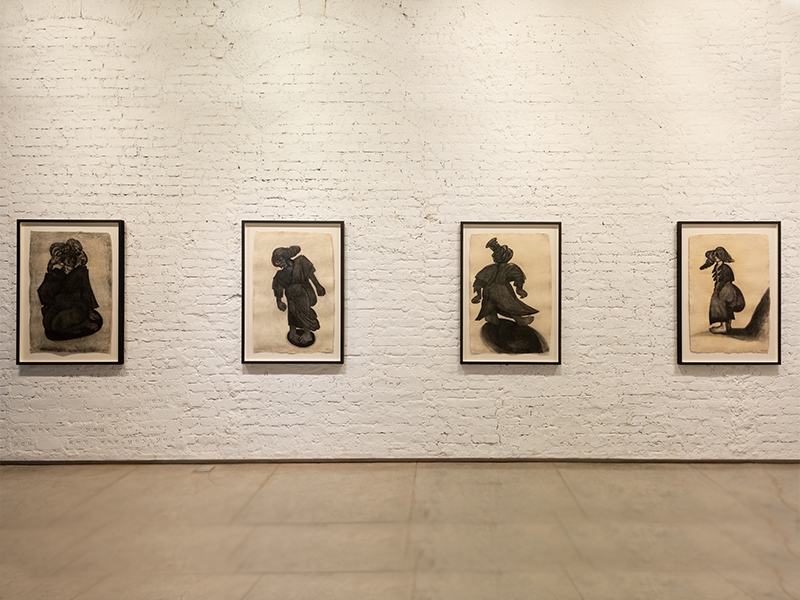 Quieter Than Silence, Shakuntala Kulkarni
Chemould Prescott Road, Fort
March 9 to April 30
In Shakuntala Kulkarni's drawings exhibited at Chemould Prescott Road, human bodies take on peculiar forms. A large focus of Kulkarni's artistic practice has been the life of women in our society – a theme that is brought to life in the show, wherein the seven series of drawings combine emblematic images of pain, violence, defeat, and also resistance and overcoming. A sense of dread is highlighted by the dominant black pigment visible in many works, and in others, a free and animated line delineates the body contour. The works displayed were created when Kulkarni was confined within her home, discovering large handmade paper and charcoal pencils in her studio between 2020 and 2021. As a result, the exhibition highlights the often precarious relation between safety and the loss of freedom.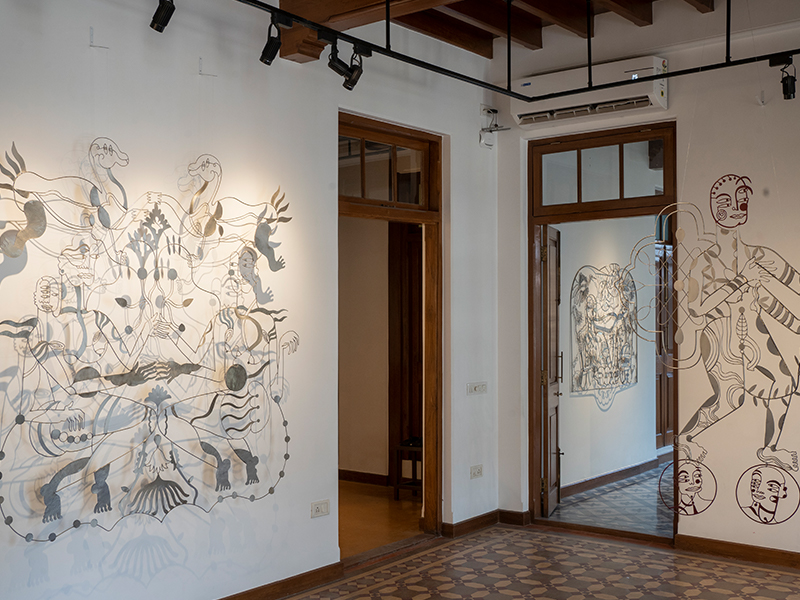 Tarini Sethi
Chemould Colab, Colaba
March 9 to April 15
Artist Tarini Sethi's intricate works often center goddess-like women in unabashed poses. The worlds they inhabit are surrealistic, complex, and layered. Primarily working in metal, ink and acrylic, Sethi creates fantastical pieces that push the limits of conventional thought. Her art reveals those early folk influences from her childhood as well as her later fascination for Shunga, or Japanese erotic art. Over her decade-long career, Sethi has moved from a focus on portraiture and the human body to now placing these bodies within intricate architectural forms and bustling social settings.