Mumbai Gets a Piece of Delhi
15

Nov

'13

6:26 am

by

Crew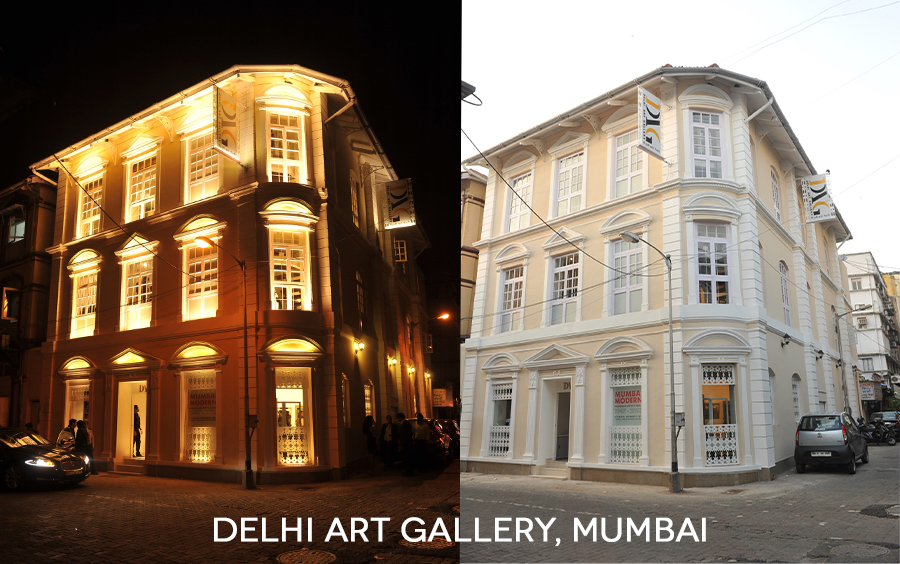 After the sumptuous chaat, taash parties and grand weddings we are gladly borrowing one more thing from Delhi. Yes that's right, Delhi Art Gallery finally comes to Kala Ghoda, Mumbai.
The Origin:
Among India's most significant art institutions, Delhi Art Gallery started in 1993 and in the two decades since, it has built a reputation as India's largest private repository of twentieth century Indian modern art. Its collection spans works that include early moderns, European artists and the spectrum of Indian modernism.
Delhi Art Gallery has a large research and documentation cell where researchers and scholars work on archiving and documenting the collection, and their scholarship enhances the quality of the exhibitions with material that is used in the making of its handsomely produced books, each of which adds value to the art history of the country.
The Mumbai Story:
Delhi Art Gallery has wanted to come to Mumbai for some while, but the right location and space had proved a stumbling block. With the standalone building on Dr V B Gandhi Marg at Kala Ghoda, that wish has now been fulfilled.
The building in the heritage precincts has been sensitively restored. The character of the façade as well as the integrity of the interiors has been maintained. Architectural firm Morphogenesis has used elements from the building to create icons within the space. Renovation took over a year, but the result has been satisfying, and it gives to Mumbai another heritage building it can be proud of. After the phenomenal restoration of the Bhau Daji Lad Museum, its great to see Morphogenesis achieving this feat.
DAG Mumbai:
The gallery is spread over four levels. The ground and first floor consist of the exhibition galleries that are reserved for the current exhibition at Delhi Art Gallery. Special shows will be curated for DAG Mumbai, but it will also be able to view previous exhibitions shown in New Delhi. The second floor houses part of the gallery's permanent collection. The gallery offices are also located on this floor. The third floor has the gallery's sculpture courtyard cum auditorium. Private lounges on the first and second floors have been created specially for the convenience of visitors.
State-of-the-art equipment has been used throughout the gallery, whether in the lighting, the projection systems, safe storage or gallery security.
DAG Mumbai opens with an exhibition on the Progressive Artists' Group titled Mumbai Modern. The exhibition will be open for public viewing from October 26, 2013 till the end of the year.
Have you seen it yet? Do write in and tell us what you think. We are always art hungry at Design Pataki!
Where:

Dr V B Gandhi Marg, Kala Ghoda, Fort, Mumbai
Tel:

91 22 49222700
Email:

mumbai@delhiartgallery.com