Mumbai's Hottest New Restaurants Will Satiate Your Appetite For Good Design
25

Aug

'21

6:50 pm

by

Nuriyah Johar
Cities like Mumbai are built on the idea of 'there's something for everybody'. This hot-bed of diversity extends its ethos of multiculturalism beyond its inhabitants, taking over its restaurants too. Spread across the city, Mumbai's newest eateries are varied in their identity and the kinds of people they appeal to. From Instagrammable all-pink interiors to slow-living inspired design, here are our favourite new entrants into Mumbai's restaurant scene –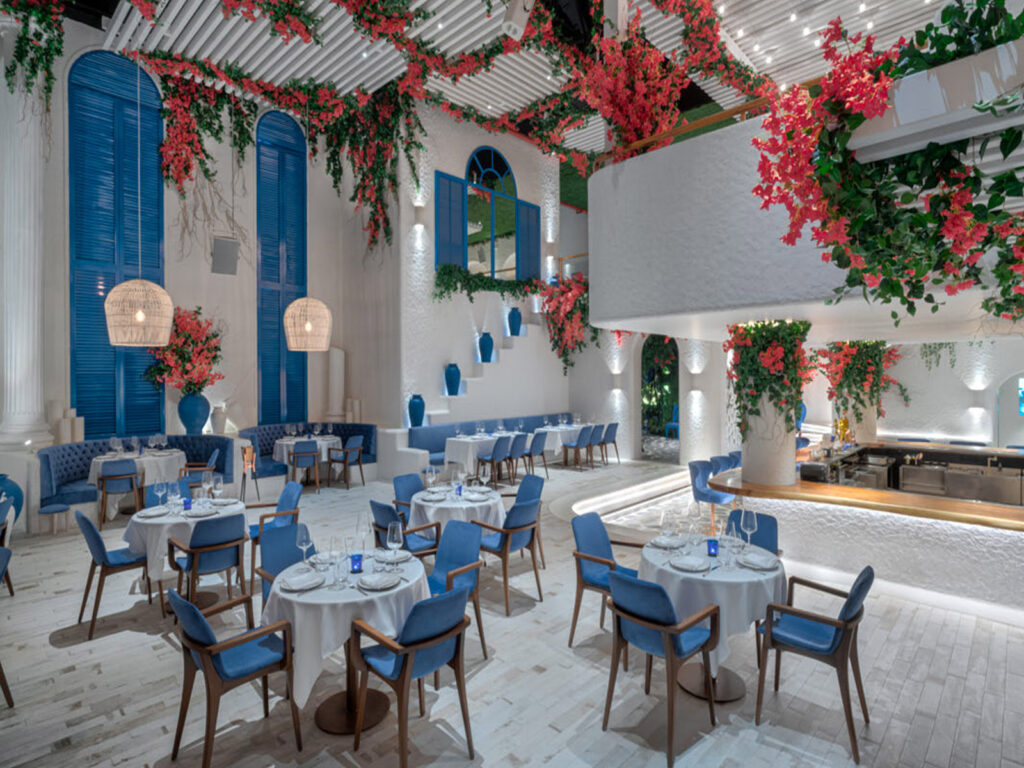 OpaKipos, Worli
Serving up a charming slice of Mediterranean life, OPAKipos is the first fine-dine Greek restaurant in the city. Designed by Creative Clinic, a Dubai based firm, OPAKipos promises an eclectic Greek experience which transcends food. The sprawling space features a distinctive colour palette of stark white and deep blue, characteristic of traditional Santorini design, accentuated by refreshing pops of pink. Raw textured walls, louvred wooden windows, soft arches, and cane detailing further cement the overall Grecian design language. From traditional Zorba dancing to Greek plate-smashing, OpaKipos offers a multi sensorial experience rooted in authenticity.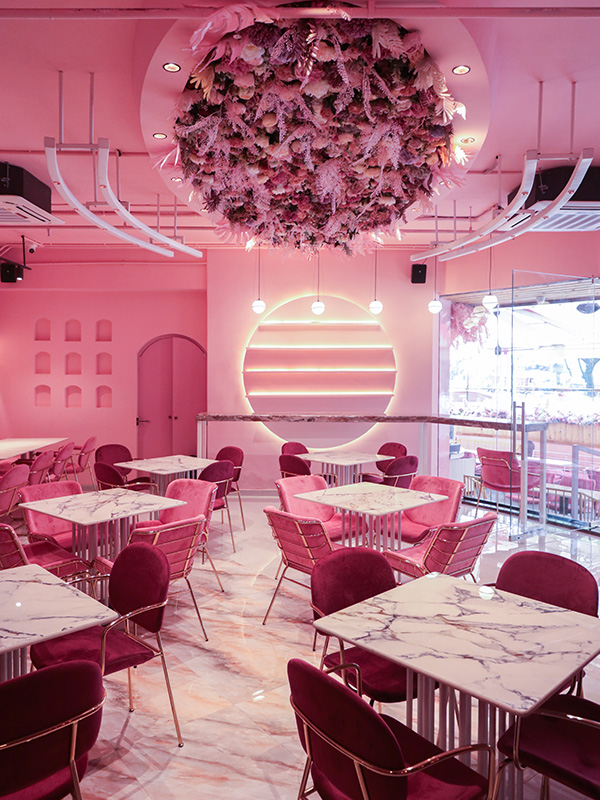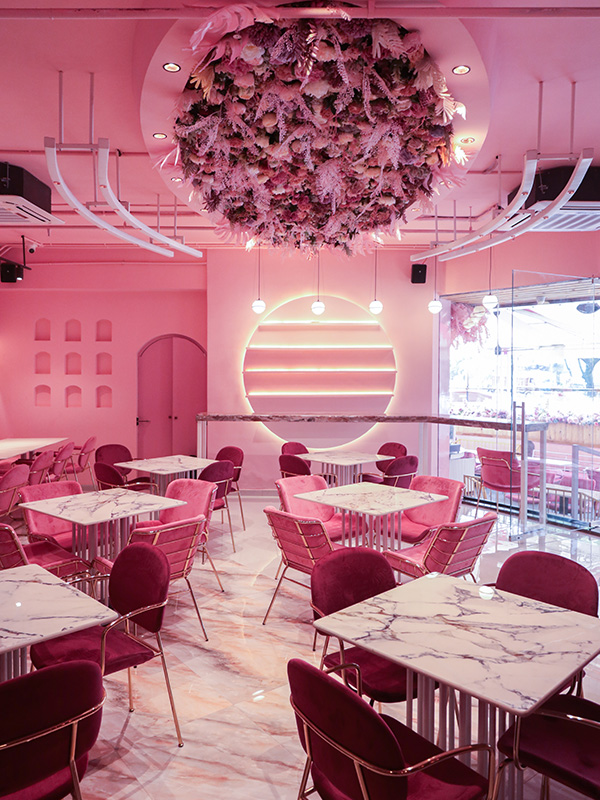 Pink Wasabi, Juhu
A veritable explosion of pink, Juhu's newest restaurant is an Instagrammer's paradise. Pink Wasabi takes on the ethos of euphoric maximalism that shines through rose-adorned interiors, wisteria-covered exteriors and candy-floss pink furnishings. The aesthetic language of the space evinces the vibrant, eccentric, and youthful spirit of the city's millennials and Gen-Zers. Designed by the restaurant's founder Prasuk Jain, Pink Wasabi's dream-like interiors are an homage to the floral cafes of London. Shocking monochromatic pinks, neon quotes, an abundance of flowers, and delightful picture-worthy booths make this Asian hotspot a striking social media sensation.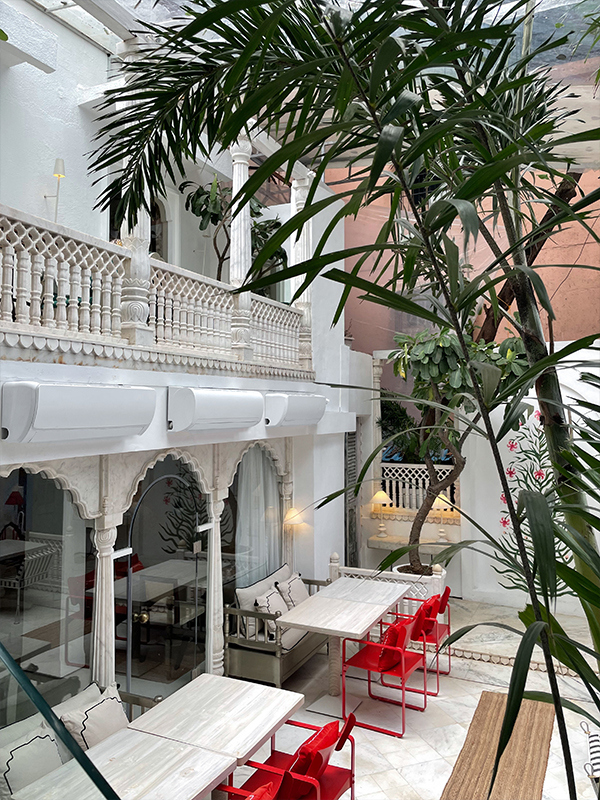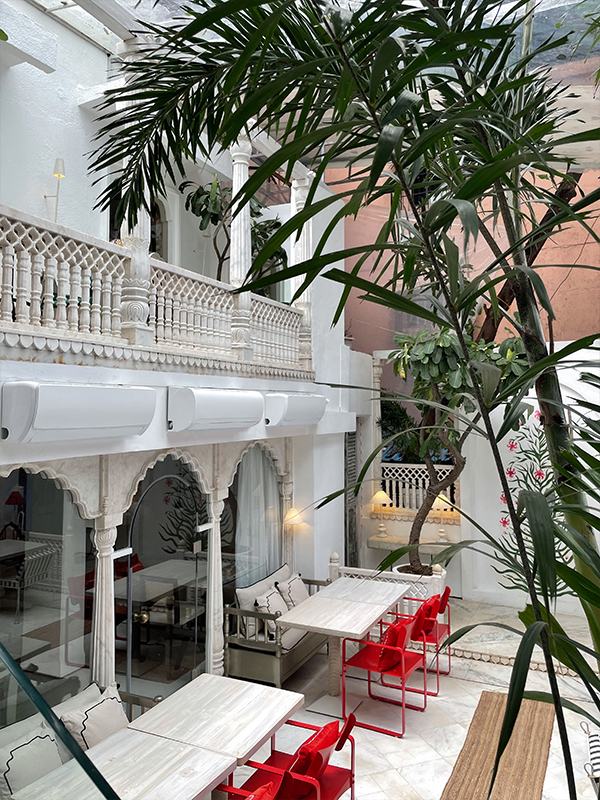 Joshi House, Bandra
Quintessential Rajasthani hospitality meets architect Ashiesh Shah's signature Wabi-Sabi aesthetic at Joshi House – Bandra's newest haunt. The restaurant is a replacement to Pali Village Café, an iconic Bandra joint established by restauranter Suren Joshi, who is, incidentally, also the founder of Joshi House. In order to then establish a restaurant as (if not more) compelling as its predecessor, Shah and Joshi's shared vision for the space was to recreate the warmth of a Rajasthani Haveli through theme based 'private rooms' that spread across the two storeyed stand-alone bungalow. Every room features an underlying concept that informs its visual language while uniting under the overarching theme of urban royalty. Colour and art forms have been used purposefully, to delineate the different areas of the restaurant, which, as a whole, evinces a conscious contemporization of Indian craftsmanship and design.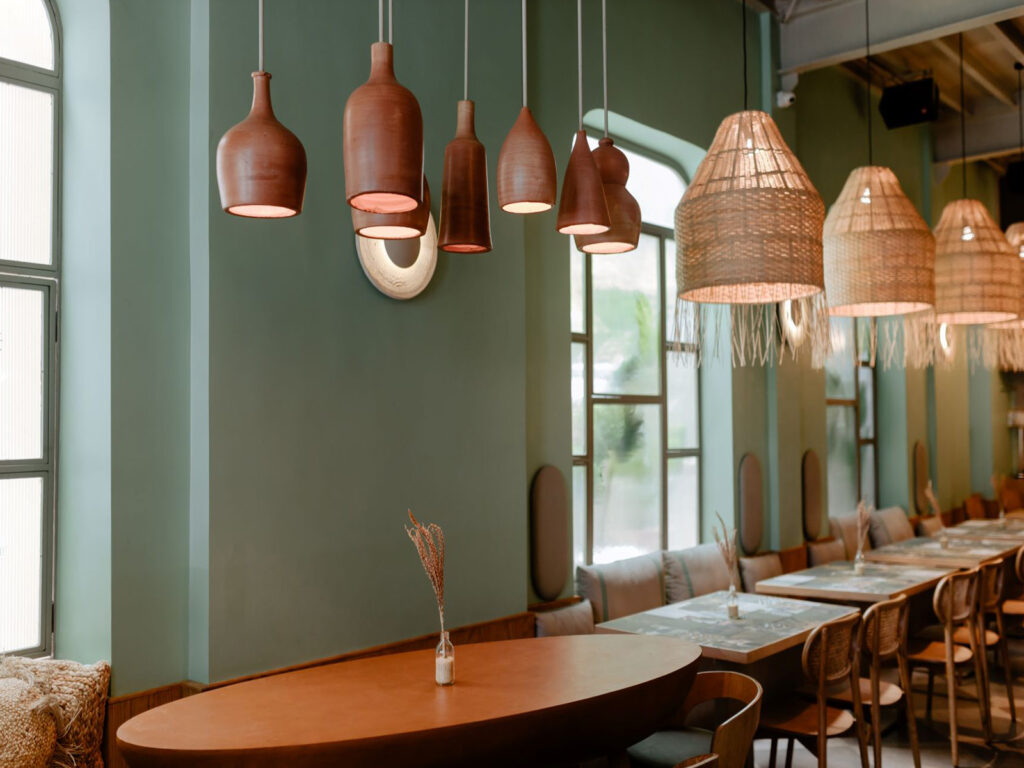 Plural, Kala Ghoda

Tucked away in Mumbai's heritage precinct, Plural is a South Asian bar and eatery that refreshingly does away with every cliche associated with South Asian décor. The space has been designed by Tejal Mathur who brought the owner Vedant Shah's vision to life by meticulously breaking it down into form, texture and colour. Local. Taking inspiration from the evocative imagery of contoured terrains of rice paddy fields, verdant greens, and a connection to the earth, Mathur used terracotta furniture, oversized rattan lamps and fresh mint colour in the scape to encapsulate the feeling of sitting in a long veranda gazing out at the harvest. Elements like custom glazed tiles, bespoke linen wallpaper, and plantain printed table tops add to the narrative of thoughtful design that Plural embodies.