Must-See Installations At Dubai Design Week, 2019
6

Nov

'19

9:08 am

by

Nuriyah Johar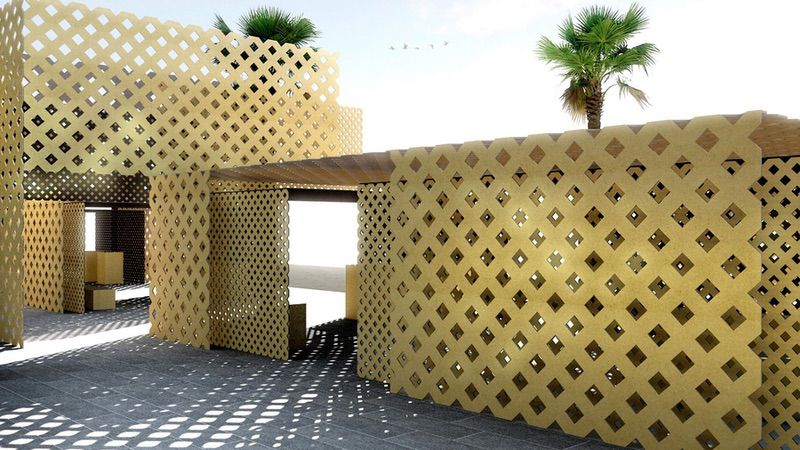 The largest creative festival in the Middle East is set to return for its fifth edition, covering a range of disciplines including architecture, interior and product design, as well as multimedia. Taking place from the 11th to the 16th of November,Dubai Design Week will feature over 200 events. Not only does the festival provide an accessible meeting point for the global design community, but it also acts as a catalyst for the growth of the creative community in Dubai and the UAE.
Key components of Dubai Design Week include the region's leading design fair, Downtown Design; Global Grad Show, which brings together projects from 100 of the most innovative universities across the world; Abwab, the curated and interactive project containing original design from the Middle East, North Africa and South Asia; alongside an extensive talks and workshop programme.

Guest curator of Dubai Design Week, Ghassan Salameh will spotlight regional design with two new exhibitions; "MADAR", an educational exhibition that will shed light on the current emerging movements and initiatives in the design market of the region today, and "INSIGHT/ONSITE", which will showcase the latest productions of independent local designers. From talks on brand building in design to panels that deconstruct the future of design careers – the festival will bring together leading designers and thinkers to share their insights. Designer Christian Louboutin will offer a glimpse into the rich artistic universe that forms his unique identity. A panel discussion on how the design community could be a better agent of change will be chaired by Dezeen's founder and editor Marcus Fairs, featuring panelists Fernando Mastrangelo, Lina Ghotmeh, Ashiesh Shah, Sanna Akerlund Gebeyehu.
Taking place from the 12th to the 15th of November, Downtown Design will present top international brands with strong presences in the Middle East, while Downtown Editions returns for the second time to spotlight regional talent.
Here are our top installation picks that we are excited to see at Dubai Design Week –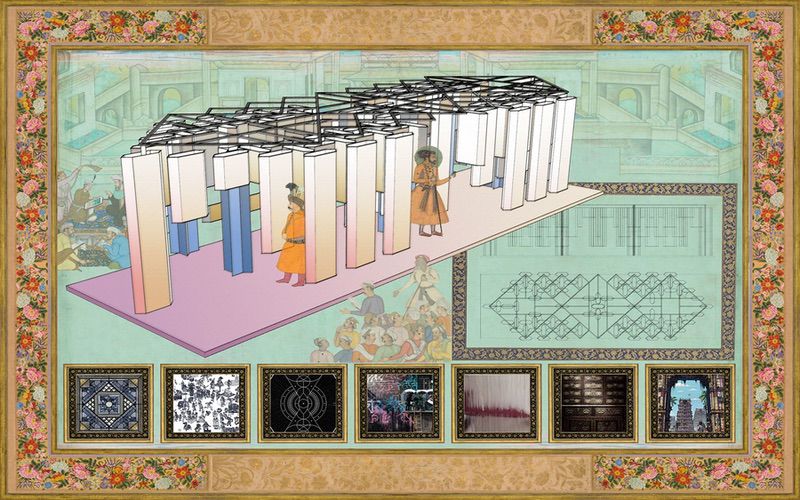 Abwab: India
Qissa Ghar by The Busride Design Studio
Abwab's India pavilion illustrates the country's pluralistic, maximalist culture. Designed by Mumbai-based Busride Design Studio, 'Qissa Ghar', which translates to 'Home of Stories' brings forth a compelling blend of diverse religions, cultures, and philosophies to create a retelling of age-old creation myths from across the nation. Within this immersive environment, seven contemporary artists will interpret these elements onto Khadi to create moments of connection between the vast network of stories that populate the pavilion. Tropes of India are used freely across the installation.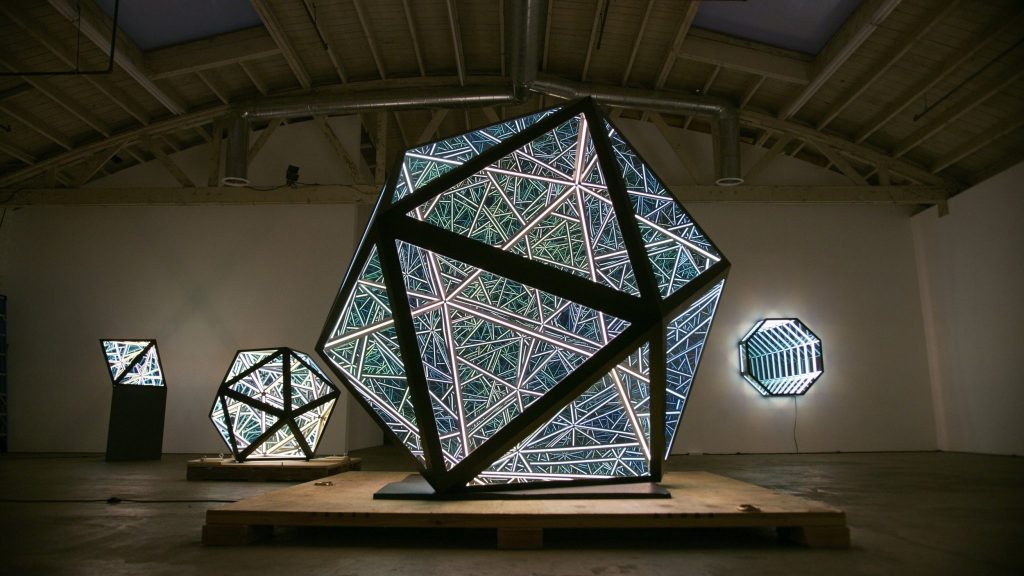 Icosahedron
Anthony James
Known for his monumental performative sculptures and installations, British-American artist Anthony James brings his hypnotic sculpture to the Middle East for the first time. Icosahedron sparks a dialogue on divinity, infinity and cosmology, while gesturing towards experimentation with light and space. Presented by House of Fine Art, it is both a dynamic sculpture and a mathematical equation. The sculpture comprises repeating equilateral triangles that create a 20 sided cage of steel. Within it sits a psychedelic core of glowing light that is invigorating and meditative all at once. Icosahedron is inspired by Plato's work with symmetry and unity.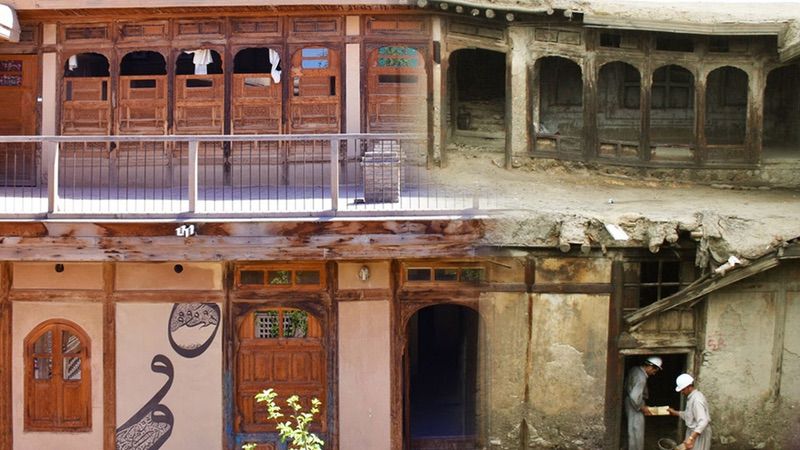 Kabul Old City – A Visual Journey
Turquoise Mountain
Presented by Turquoise Mountain, Kabul Old City is a large-scale multimedia pop-up installation offering visitors an immersive exploration of Murad Khani, the heart of the Old City of Kabul. Using virtual reality technology to digitize endangered cultural heritage sites in 3D, Turquoise Mountain challenges prejudices and misconceptions about Afghanistan, hoping to replace emotions like fear and mistrust into curiosity and wonder at a beautiful and rich cultural heritage.
The installation is a visual reflection of over a decade of work in design, urban conservation and heritage protection of this neighbourhood in Kabul by Turquoise Mountain.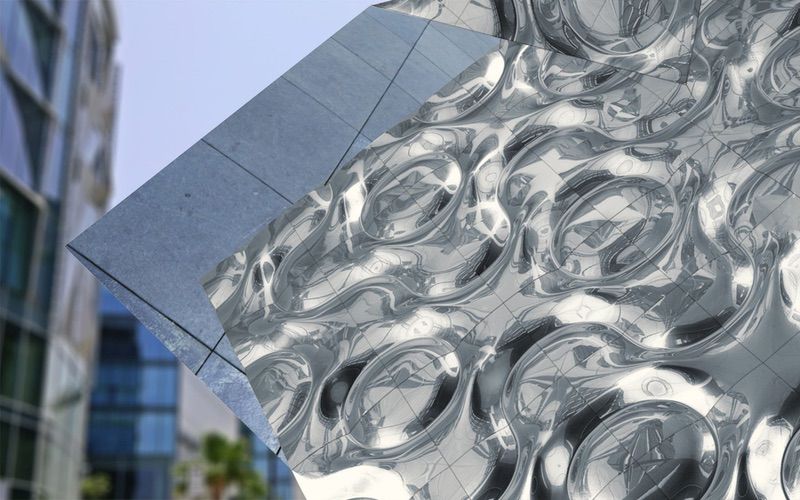 The Maze
NYXO Visionary Design
The Maze is a dynamic installation that explores the domains of interactive surfaces with a sculptural quality. NYXO created a multi-effect surface of Metal-skin for the interface that can be constantly rearranged by the visitors as they rotate the plates and change the configuration.
This is achieved through a mechanism which allows rotation around the centre of each modular panel – the plate come out from its spot, can be rotated and re-inserted back, transforming the wall into a 3D dynamic puzzle. The use of gleaming metal components highlight the three-dimensional nature of the installation, reflecting the surroundings and interacting not only with the people but also with the environment.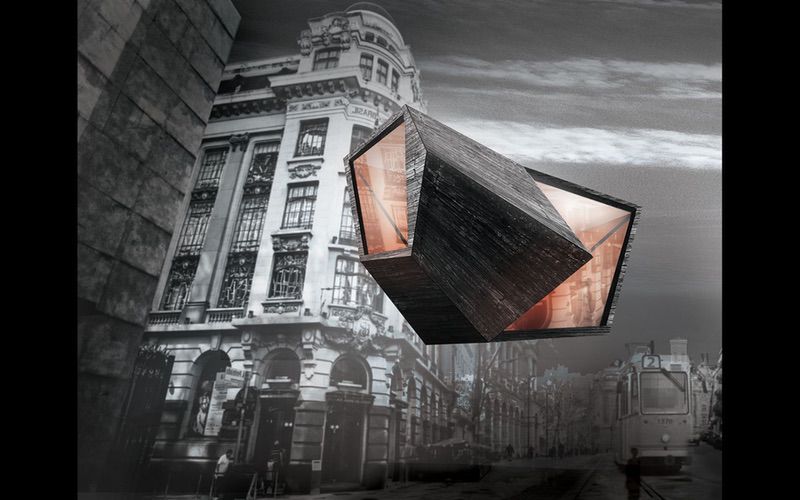 Levitate
The River Prototype by Georges Kachaamy
The River Prototype is part of on-going research and a series of prototypes presented by Dr Georges Kachaamy titled 'Rising Oases'. Comprising environments made from natural resources, the prototypes provide visitors with an outlet to disconnect from the city. They are suspended in the air using breakthrough anti-gravity technology that allows for levitation on a different plane than that of the city.
They are platforms where humans can unwire themselves from their daily restraints and rewire themselves in a natural environment. The architect has chosen four main sources of water for each prototype: a spring, a pond, a waterfall and a river.