Must Visit Galleries at Alserkal Avenue, Dubai
29

Dec

'21

11:23 pm

by

Manisha AR
Visual art is making a renewed comeback after staying online the last few years. In spite of fierce competition from digital art, NFTs and virtual exhibitions, many galleries and artists have created powerful and fulfilling visual experiences for patrons making their way back to the white cube.
For the uninitiated, Alserkal Avenue in Dubai is an industrial compound of warehouses, home to contemporary art galleries and spaces. With over 60 art and design venues and 25 galleries, the region has the highest concentration of art galleries in one area. A walk through the galleries offers a great snapshot of contemporary art globally as well as in the MENA region.
Whether you are there for the sunny weather, Expo 2020, the F1 races, or a relaxing holiday, we recommend making a stop at Alserkal Avenue in Al Quoz to take in some art at these galleries.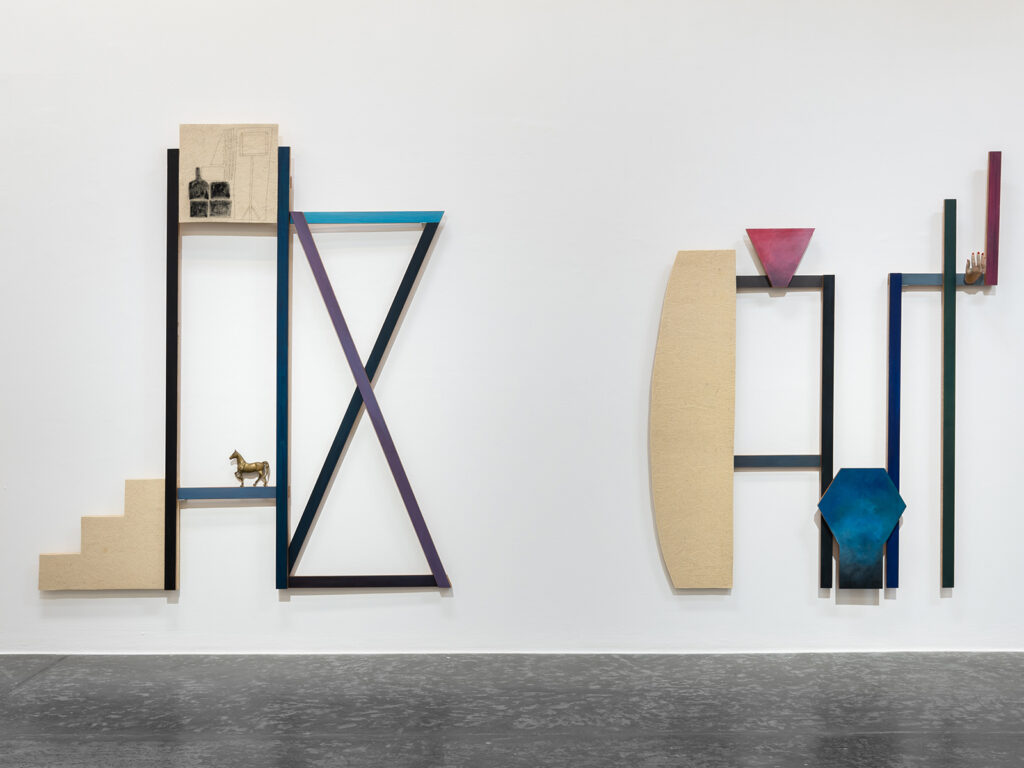 Green Art Gallery
Green Art Gallery has a rich and long history of showing Arab modernism. It has been through several transformations before finding a space at Alserkal Avenue. The gallery now represents artists from various regions including the Middle East, North Africa and South Asia. Their roster includes artists like visual artists Hale Tenger from Istanbul, film director and installation artist Shadi Habib Allah from Palestine as well as printmaker and sculptor Seher Shah from Karachi.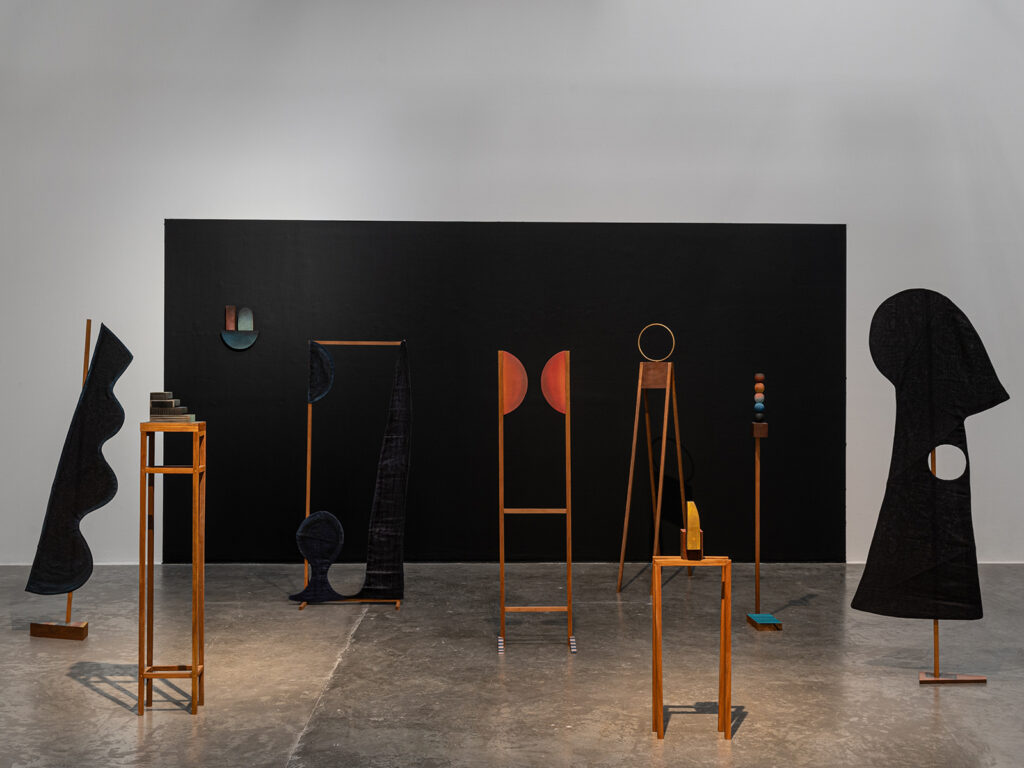 Currently on view is work by Brazilian artist Anna Mazzei, titled 'Sleepwalk.' A collection of brightly colored paintings and sculpture– some whimsical, others mesmerising– draws the audience into a world created by Mazzei. Known to make work inspired by literature and theatre, Mazzei often uses props in imaginary scenarios to challenge viewers from their daily life. By making the familiar unfamiliar, she playfully holds the viewer's interests and creates an experience of exhibition viewing at the Green Art Gallery.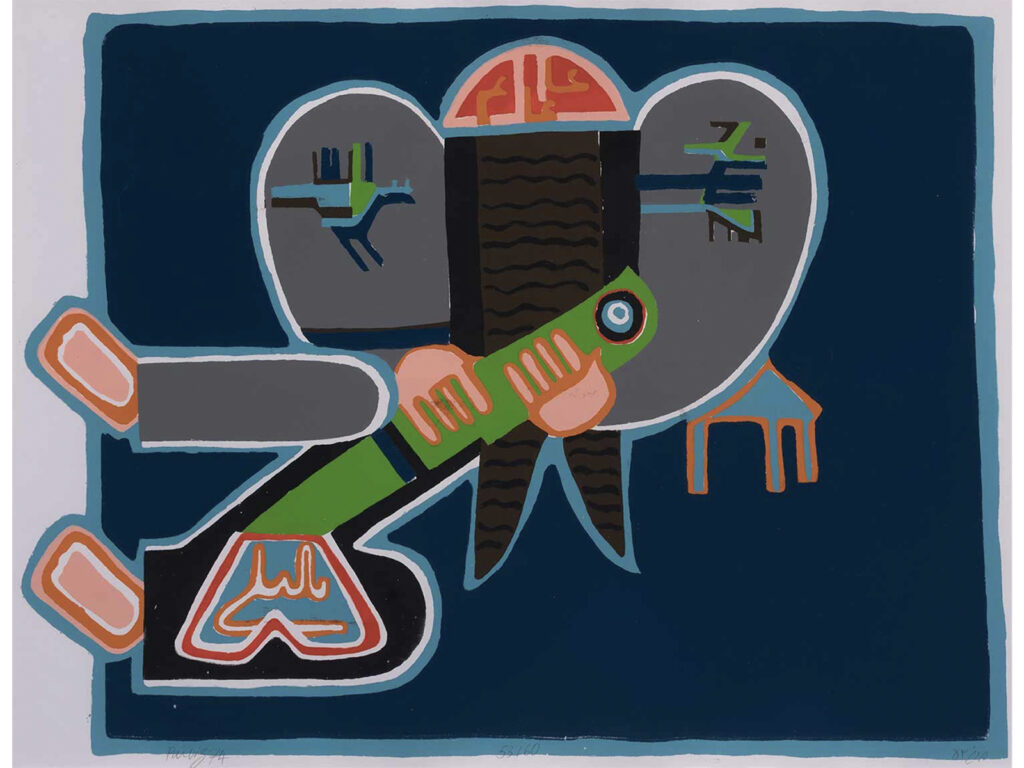 Leila Heller Gallery
Originally from Chelsea, New York, Leila Heller opened its first international gallery in Dubai in 2015. Although they have become known for "promoting creative dialogs and exchange between Western, Middle Eastern, Central and Southeast Asian artists," for over three decades now. They have hosted shows with works by Andy Warhol, Richard Prince, Keith Haring, Shirin Neshat, Yayoi Kusama and Roy Lichtenstein among others. Their focus in Dubai more recently has been to support and develop dialogue between Western and Middle Eastern artists.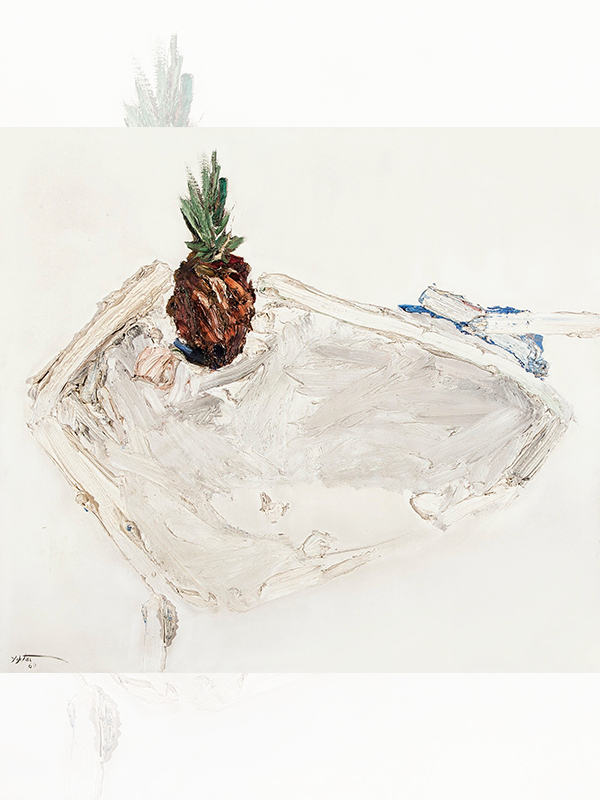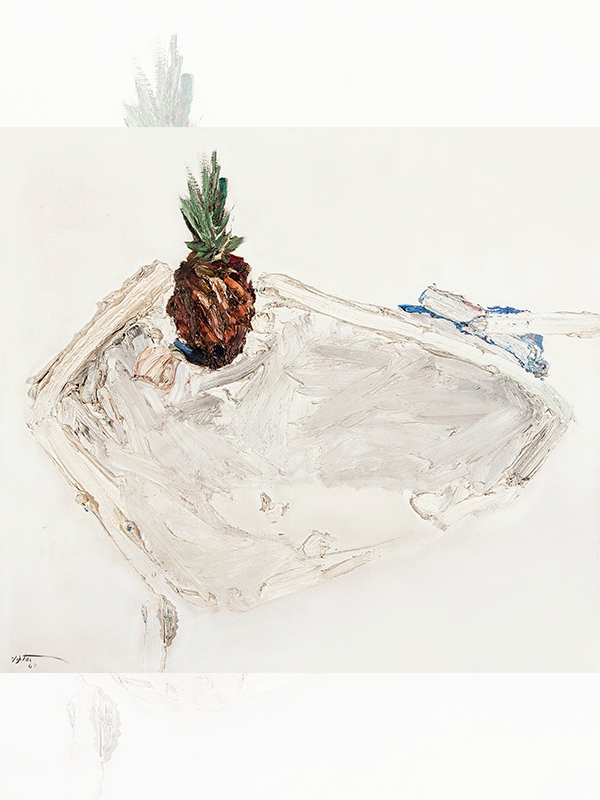 At the moment, Leila Heller Gallery is showing "The Mana Jalalian Collection- A Rare Collection of Iranian Modern Art," which opened last month. The exhibition includes over 50 artworks from Mana's private collection and features influential Iranian artists like Parviz Tanavoli, Bahman Mohasses, Mohamed Ehsai, Sohrab Sepheri and Farideh Lashai to name a few. Many of these works have been exhibited in museums and biennales around the world. This is a great opportunity to get a closer look at Iranian Modern and Contemporary art over the years. These works provide a visual landscape full of rich and collaborative history from the region.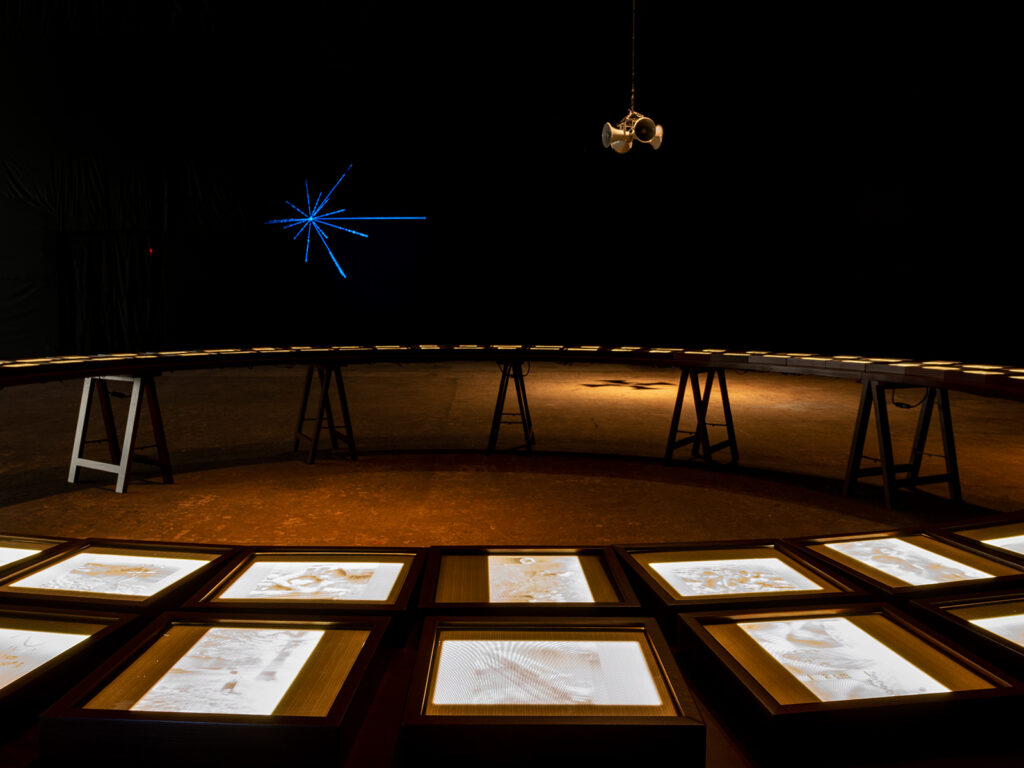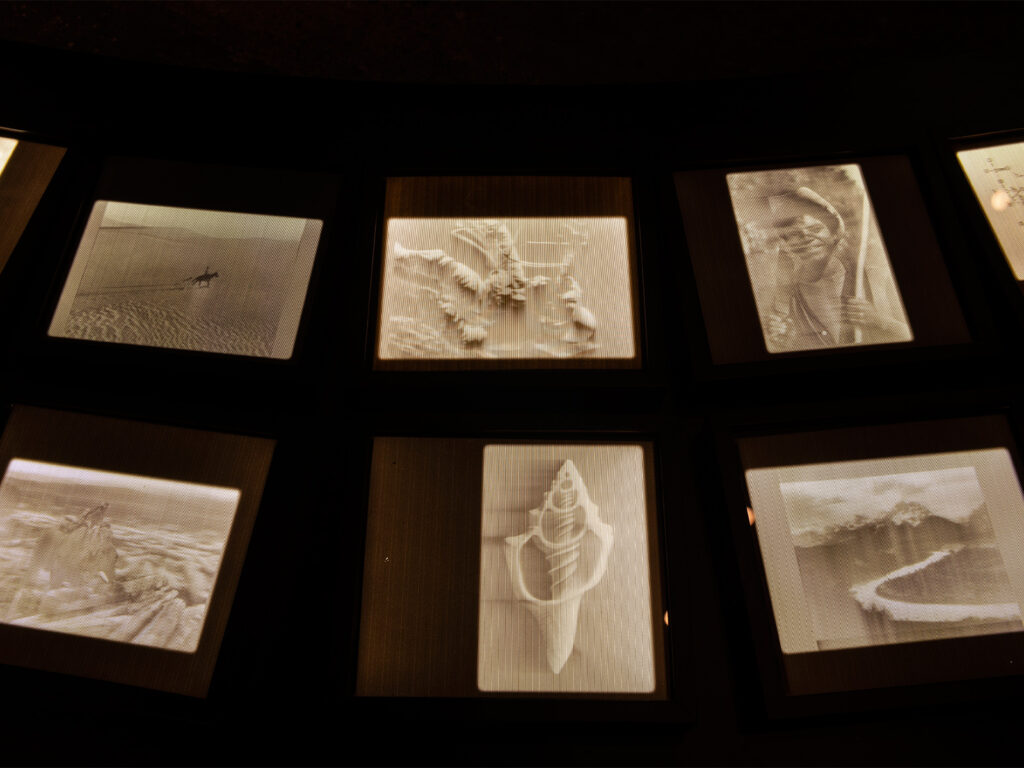 Ishara Art Foundation
Founded in 2019, the foundation works to facilitate partnership and dialogue between South Asian and international artistic networks like museums, foundations, institutions and galleries. The foundation shows work from South Asia which includes the diaspora and overlapping histories of India, Pakistan, Sri Lanka and Nepal. They are dedicated to presenting contemporary South Asian art from their location in Alserkal, Dubai. The Indian contemporary visual artist, Jitish Kallat has taken his work across the globe this year and is making a stop at Ishara Art Foundation.
Opening on January 12, Kallat will be showcasing new bodies of work as part of the show titled 'Order of Magnitude.' The show will include paintings, multimedia installations, drawings as well a site-specific intervention titled N-E-S-W. "Embedded within the foundation's architecture, a functional magnetic compass is inset within the flooring," so Kallat's intervention will summon "the cardinal directions of the Earth, aligned to invisible force fields, rendering both the exhibition and Ishara into planetary surveying devices." Reflective, abstract, transdisciplinary and fluid, Kallat's work once again invited viewers to observe an overarching connection between individuals, the universe, the planets and extra-terrestrial dimensions.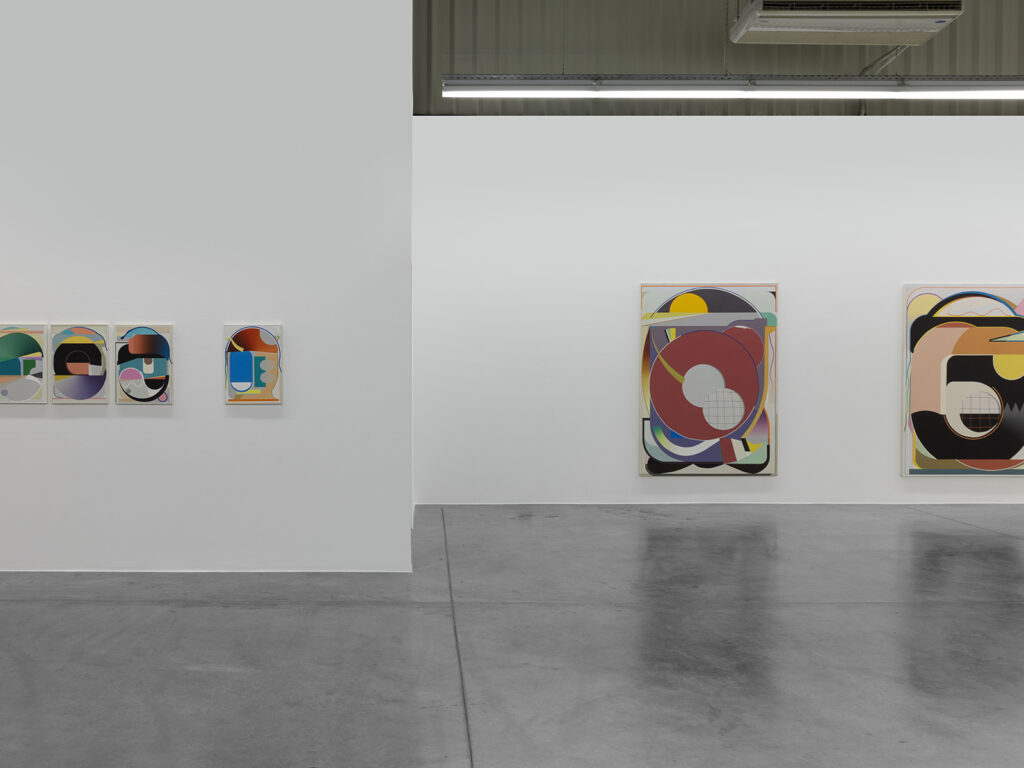 Carbon 12
One of the first galleries to show non-middle Eastern artists, Carbon 12, has earned a name for itself in Alserkal Avenue and global art circles. Founded by Kourosh Nouri and his partner Nadine Knotzer, Carbon 12 opened in 2008. The gallery aims to introduce and promote established and emerging artists to the UAE contemporary art scene with around 5-7 exhibitions annually. They also host talks, release publications and play an active role in engaging with the public. They have shown works by German painter André Butzer, Austrian inter-disciplinary artist Philip Mueller and Swiss artist Olaf Breuning.
Currently on view, 'The Signal and the Noise,' featuring paintings by Austrian painter Bernhard Buhmann. Whimsical, bright, and immersive, the works are a softer and more digital-screen-inspired Bauhaus. The show was inspired and named after a book by Nate Silver with the same title and is the in-depth study of the Information Age. Buhmann's work examines our perceptions and beliefs that have been agitated by the excess of information that we receive daily. By mimicking laser-cut, vector graphics of the online era, the colours guide viewers to all corners of the paintings and at the same time force them to also look at the bigger picture.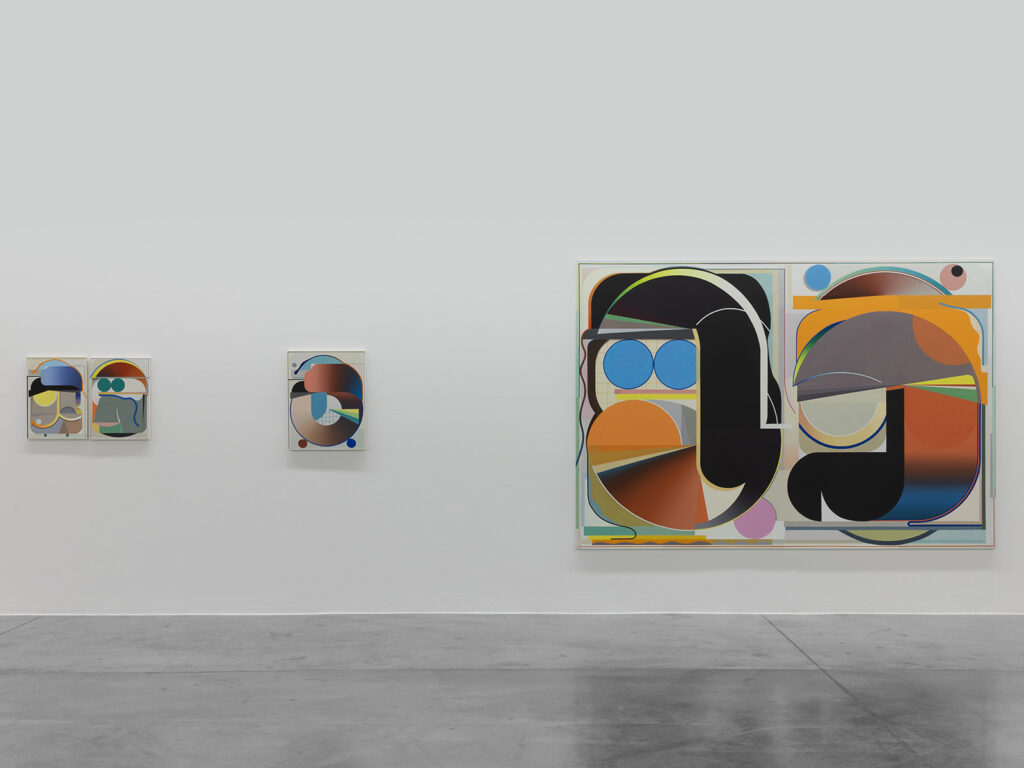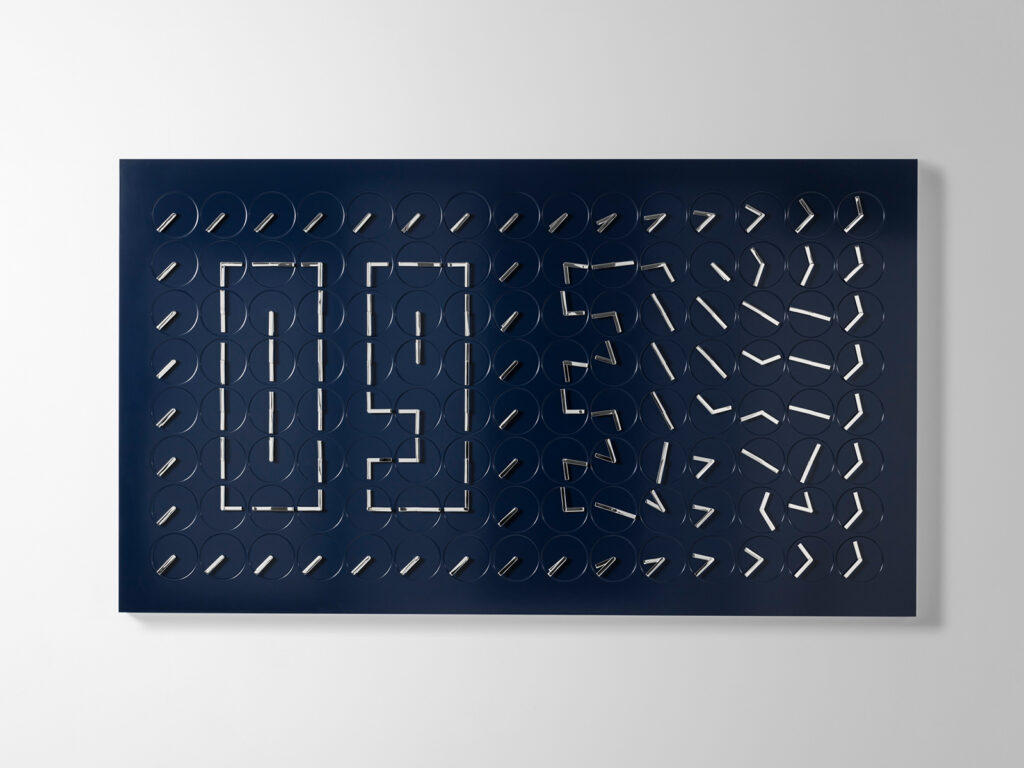 Volte Art Projects
Founded by art entrepreneur and gallerist Tushar Jiwarjka, Volte Art Projects opened its doors nearly 12 years ago in Mumbai. In hopes of expanding their focus to include a more global roster of shows and artists, Jiwarjka moved Volte to Alserkal Avenue in Dubai earlier this year. Open to showcasing works that blur boundaries between science, technology, art, and design, the space often invites artists to realise large-scale projects. They are particularly interested in showcasing work that incorporates technology and digital experiences.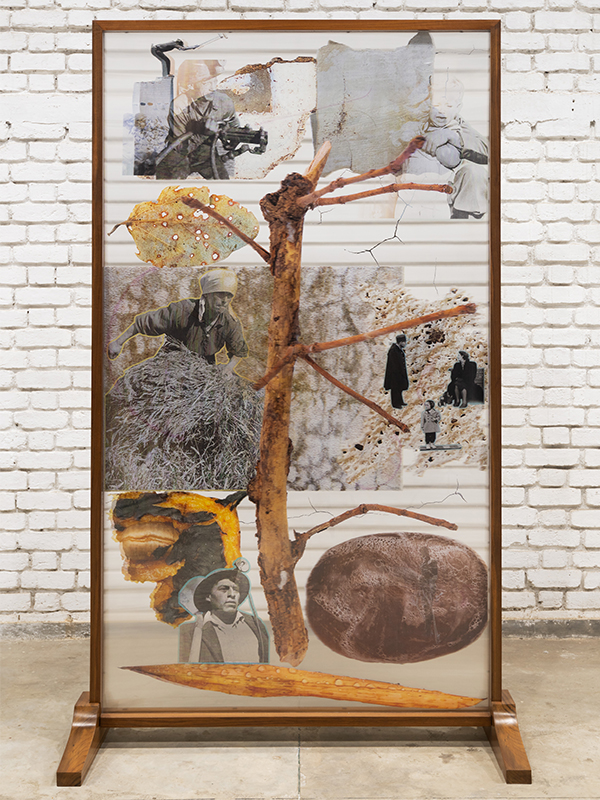 Volte Art Project's debut exhibition titled 'Sublime Convergence' opened in September and will close at the end of January 2022. The show includes work by Indian artists like Sheba Chhachhi and Ranbir Kaleka, German artist Mario Klingemann, Belgian artist Wim Delvoye and South African artist William Kentridge. The exhibit also includes work by two collectives namely the Stockholm-based 'Humans Since 1982' and London-based collective 'Based Upon.' The show includes sculptures, large-scale installations, moving images, and soundscapes that explore how in this evolving world things have flipped and technology has become the lens to view the natural environment. Timely and pioneering, the works at 'Sublime Convergence' will inspire audiences and offer them a glimpse into a place where art, nature, and technology overlap.