Navigating Design Shows Like A Pro – Letter From The Editor
2

Jun

'22

6:10 pm

by

Esha Gupta
My first time visiting a design show was in Paris, 6 years ago. Maison Et Objet was an absolute dream, but one where I was thrown into the deep end with no prior experience. I remember being extremely nervous, not knowing what to expect. Even with my love for design, nothing had prepared me for the sheer scale of it all; I didn't realize how overwhelming a design show could be. Cut to the present day – after having been to countless fairs across the globe, I've learned a thing or two. With Salone Del Mobile, Milano round the corner, I thought I'd list them out for all those making their way to the fair for the first time. So here goes!
Research, Research, Research!
This should go without saying, but I can't emphasize this enough. Before your trip, do all the research you possibly can. From international brands to special showcases, make a clear list of all that you absolutely don't want to miss beforehand. Look up design magazines (like ours) to know what the must-sees and must-dos are. It's easy to feel like you'll just 'take it as it comes', but never underestimate how chaotic design shows can be. Doing your groundwork is key, and this includes familiarizing yourself with city norms too! During my first time in Paris, I'd planned on covering the fairgrounds over two days, and had chalked out Sunday for sightseeing, only to realize it's the one day the city is practically shut! Since then, I've always reserved Sundays as fair days.
Getting There
I usually prefer taking red-eye flights, so that I arrive in the morning and have the whole day to spend at the fair. You have to fight your jet lag, but it's worth it, cause your body clock sets right into whatever city you're in. With fewer international flights running at the moment, this is a bit tricky, but here's hoping more connections open up shortly!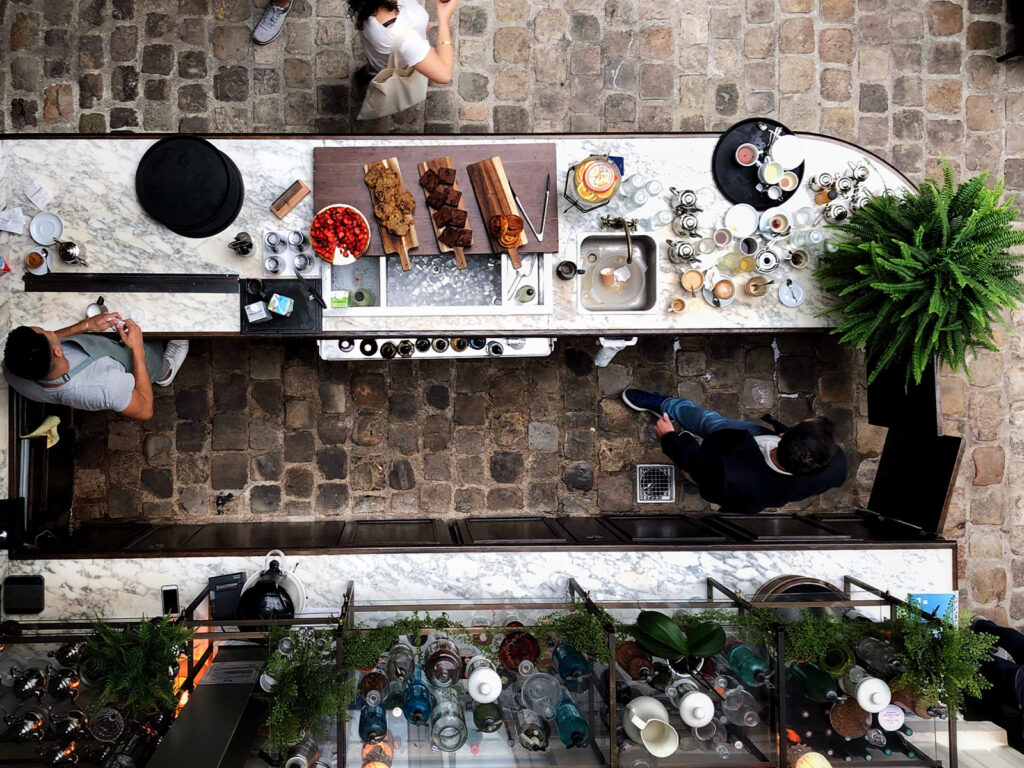 Picking Your Hotel
My tip here is to always choose a hotel in the center of the city and not necessarily right beside the fairgrounds, because one the fair shuts, there's not much to do around the area. If I'm in Paris, for example, my go-to hotel has to be The Hoxton! In the evenings, it takes on a life of its own (as I'm reminded by the millions of pictures I took the first time I stayed there). There's also the iconic Les Bains which is a great alternative. I usually end up checking out the different bars and restaurants at various beautifully designed hotels across the city, since it's obviously impractical to stay and experience all of them.
Daily Goals
Set goals for how many halls you want to visit in a day. Mark out the ones you're interested in covering. Remember, to finish an entire fair completely is near impossible, so please make peace with doing what is priority, and of interest to you. Download the fair app (most fairs have one now), they're surprisingly handy as I learned from my visit to the Dubai Expo. The app was a lifesaver – it had everything on it from booking transport to reserving your spot in the fast queues.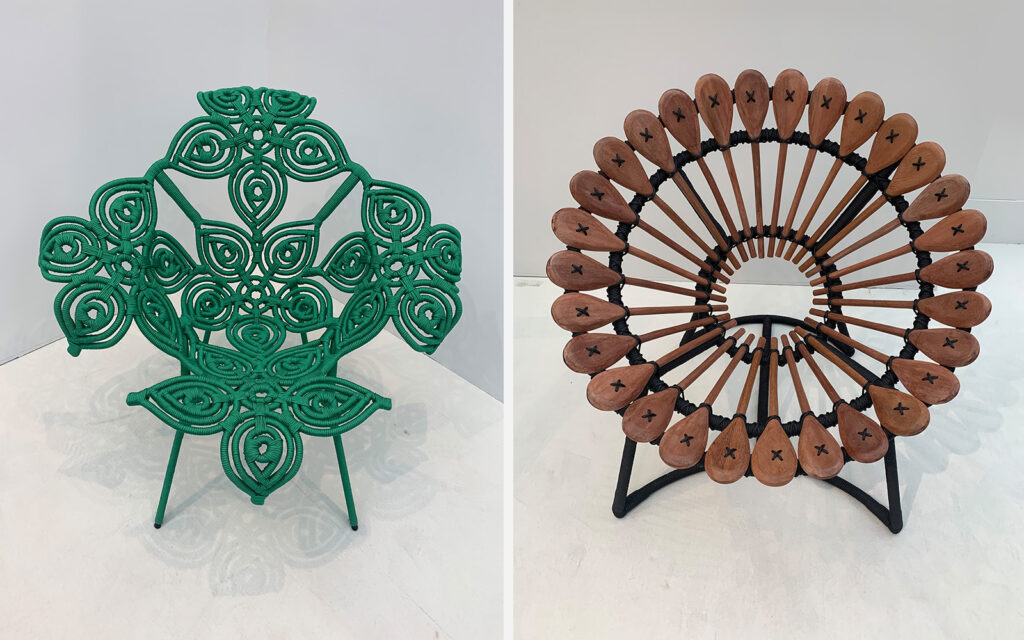 Pictures
From unique lighting to statement chairs, take pictures of everything you like, but remember to always click a picture of the booth immediately after. We've all made the mistake of relying on memory or visiting cards, which is bound to fail you if you spend the day browsing brand after brand. We've noticed this picture hack comes in the most handy. Almost all brands have Instagram handles and are easy to connect with, but it's all about remembering what you liked where.

Parties and Satellite Events
Salone Del Mobile and Maison Et Objet in particular always have fun satellite events happening around the city. Map those out and hit 'em up! They are great to not only network at, but also to give you a break from the show grounds.
Shopping For A Client? Create A Shortlist

I'd recommend making a shortlist with your client pre-trip, so that you can show them the pieces in person and not have to shortlist them at the fair itself. When clients come along, the sheer variety makes things confusing for them. Creating shortlists beforehand can help the both of you avoid choice overload. 
Keep An Eye Out For Trends
If you're paying attention, you'll be able to spot what's trending very distinctly at fairs – from materials to forms, colours to concepts. You will be able to see what direction brands and product designers are going in. That's your cue for what's going to be the look and feel for the foreseeable future. Fortunately, design trends don't change as swiftly as fashion; they usually last for a good year and a half or two before becoming passe.

Check Who Else Will Be Attending
Put something out on your social media or on Whatsapp groups to see who else is visiting the same fair as you, so you can form a group, or meet up with people in the city. You'll be surprised by the number of people from the fraternity who'll be happy to band together!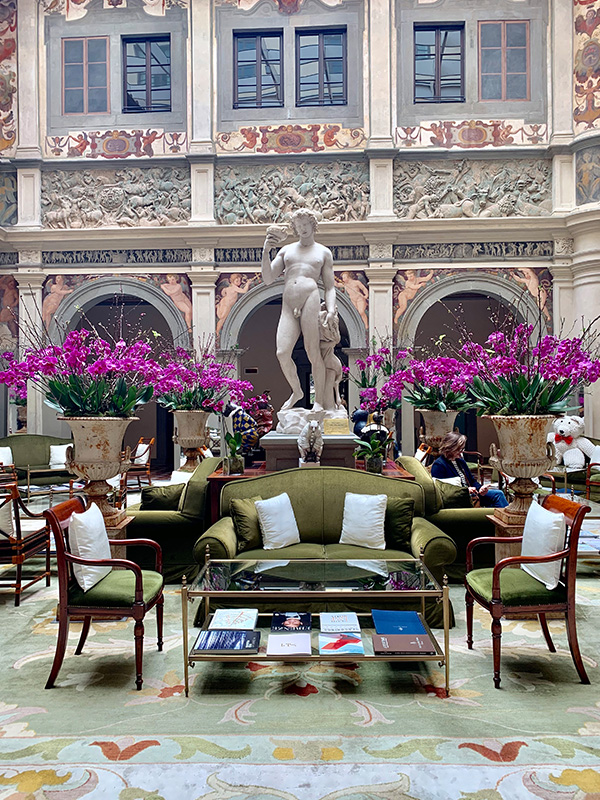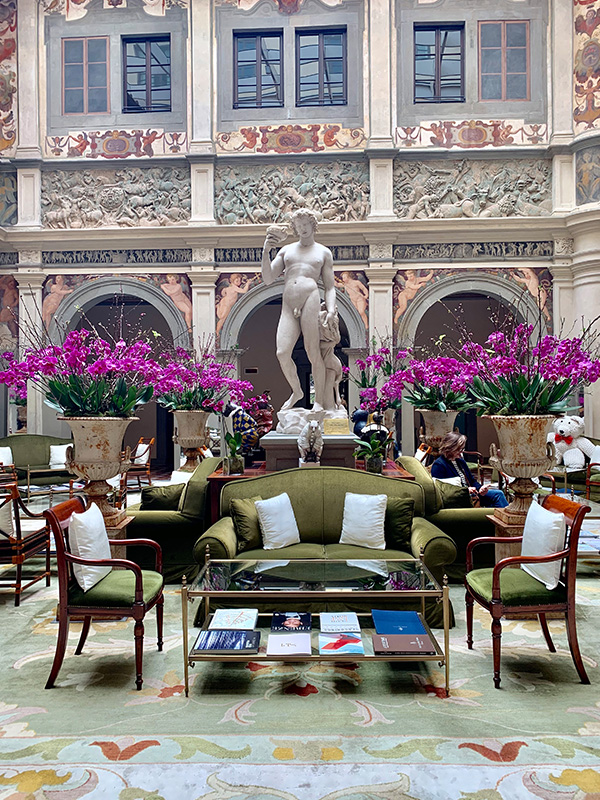 Explore The City Outside Of The Show
I always draw up a list of restaurants, museums, and stores, and make reservations on the days that I am visiting a show. It helps me make the most out of the time that I am in a city. For the content creators, this provides great social media fodder. For the design lovers, it helps you get familiar with popular local designers! Soak in the city beyond just the fairgrounds, it'll inspire you in different but equally compelling ways.
See you in Milano!