New In Bangalore: Your Guide To The City's Latest Offerings
5

Oct

'21

4:14 pm

by

Nuriyah Johar
Our roundup of Bangalore's newest eateries and stores includes places that promote conscious living, a monochromatic coffee shop that serves Swiss-formulated flavour coffees, a fragrance store, and a maximalist Tapas bar. Read on to know more!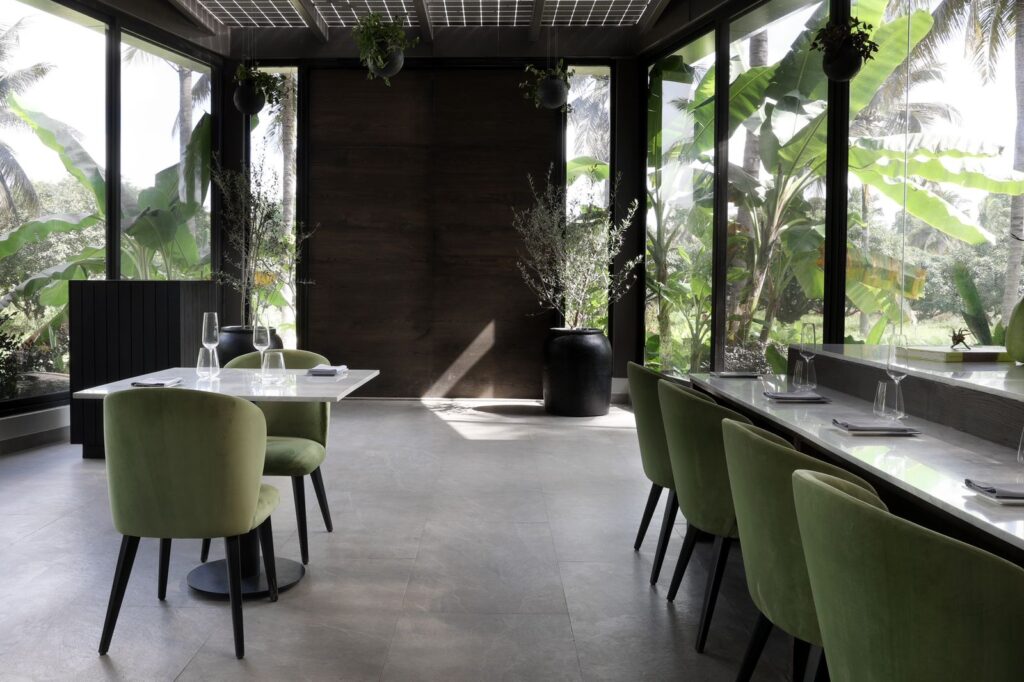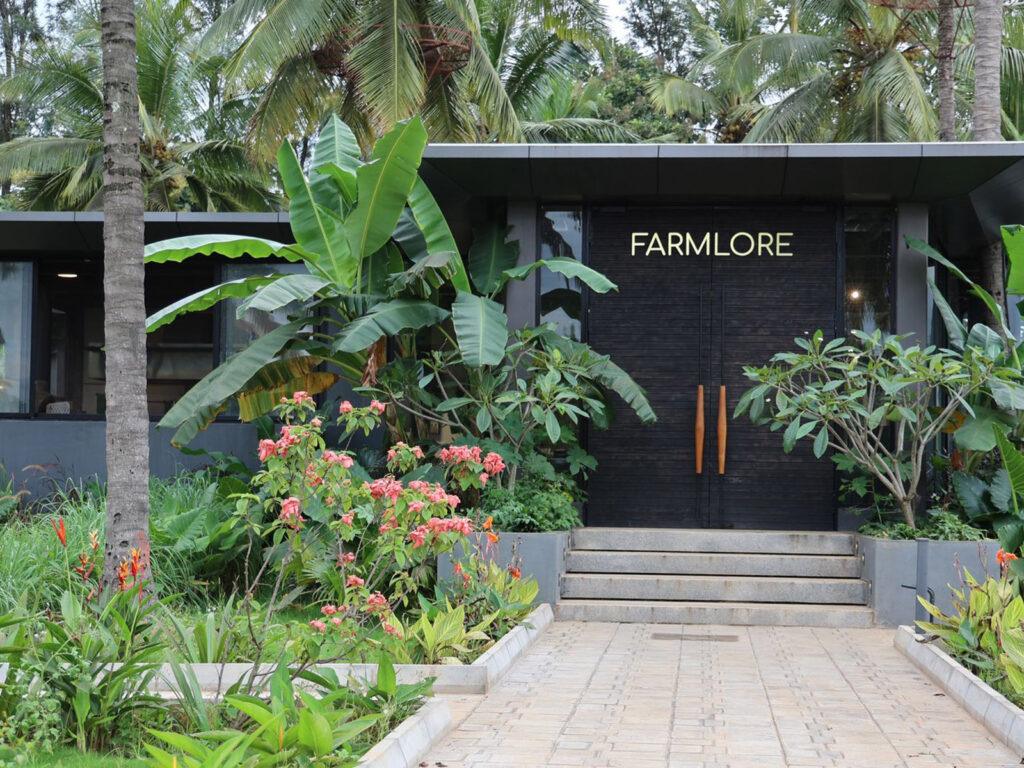 Farmlore
Drawing from the word 'Folklore', this natural farm and restaurant marries the wisdom of the past with the innovation of the future through food. Sustainability informs every aspect of Farmlore – right from the design and architecture to the everyday practices on the farm. With an aim to promote hydroponics, decentralise farming, and make organic produce more accessible, Farmlore's approach to conscious eating is tangible and holistic. Making the most of its verdant location, the restaurant has glass on 3 sides that looks out onto the beautiful landscaping right out. A striking black shell offers a distinct contrast to the greens – both in the interior and exterior of the structure designed by Prateek Sabbharwal of Creatomy. Olive green chairs and white quartz marble tables further inform the visual language and allow the food to stand out. An homage to the various regions of Karnataka, a statement mural takes over the back wall of the restaurant.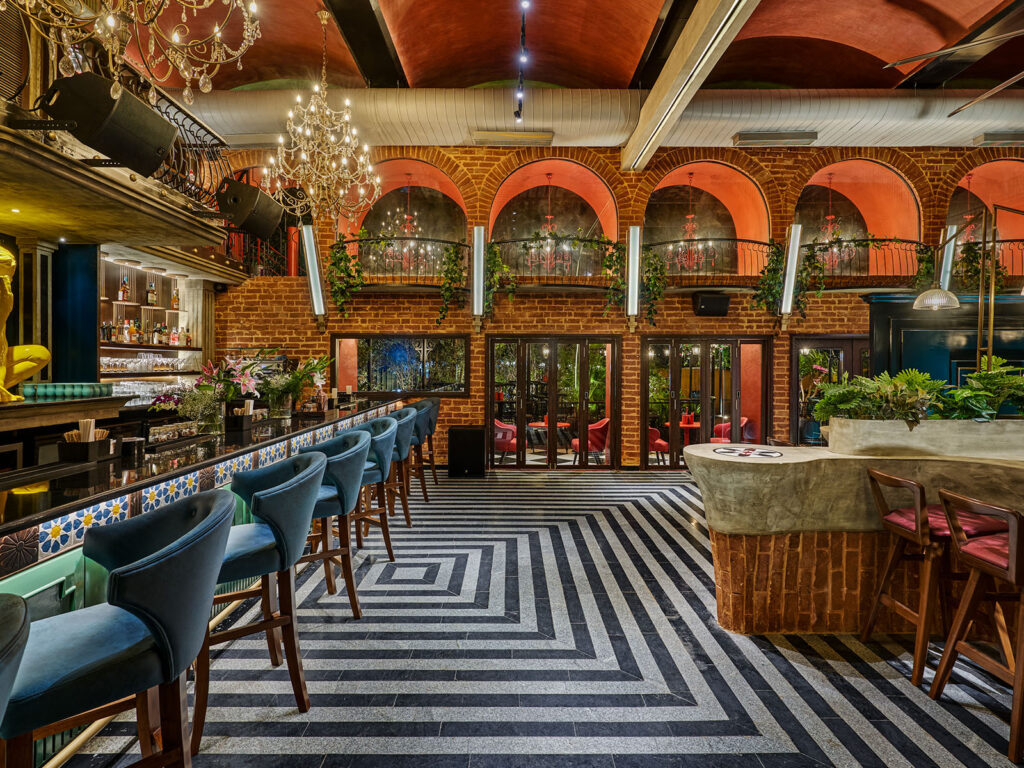 Suzy Q
Encapsulating the essence of uptown chic, Suzy Q by 1522 is Bangalore's latest restaurant and Tapas bar. The maximalist interiors in this space take on a life of their own – larger-than-life murals, statement lights, patterned floors, and fresh foliage elements find their way into the design. On entering the space, one is greeted with a plush outdoor space and a hardscaped pathway adorned with tall lamps and an abundance of greens. The interiors are further divided into 2 sections – a semi-indoor space and a fully enclosed section. Conceptualized by Chethan Hegde (partner at Plate Project Hospitality LLP) and Neeti Gokhalay Kheny, the interiors are a heady mix of the classical and the edgy.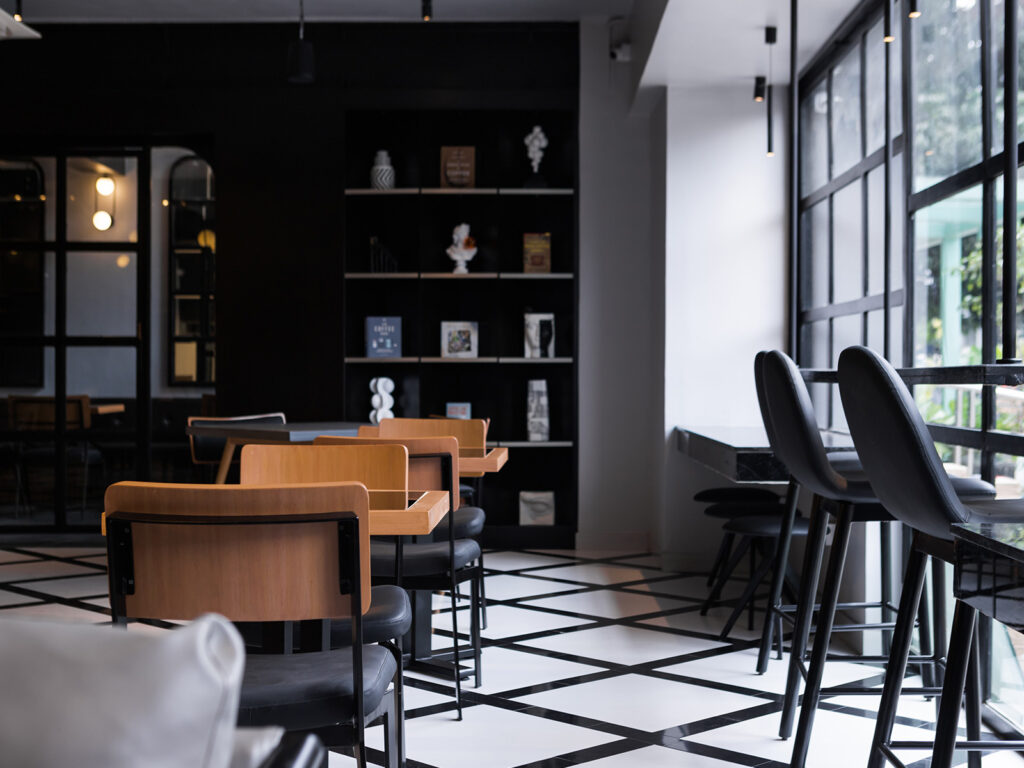 Soros Coffee
Monochrome design meets Swiss-formulated flavour coffees at Soros, the city's newest coffee shop on Cunningham Road. Designed by Studio Goya, Soros' interiors are modern with a hint of the dramatic, accessorized thoughtfully with monochromatic sculptural elements that add character to the space. Matte black walls are sharply contrasted with a white ceiling and a monochrome floor – all of which infuse the space with a boldness that is then softened by the natural tones of the furniture. Warm wall lights with brass detailing add to the ambience of this intimate coffee store.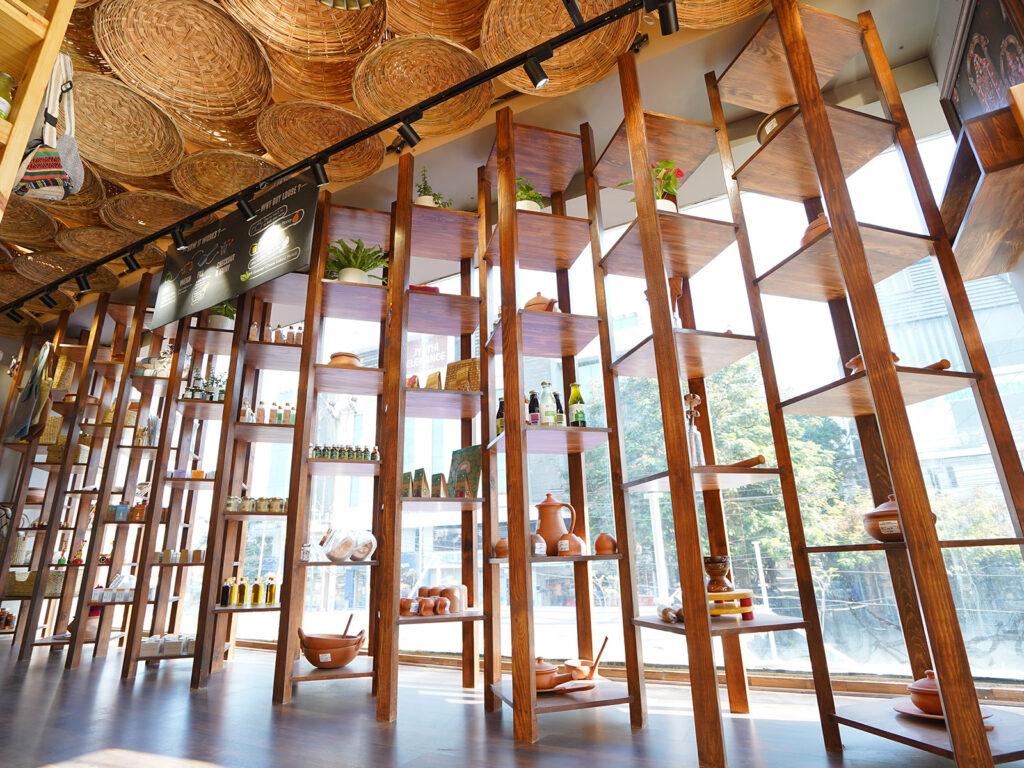 Adrish Zero Waste
India's chain of zero-waste organic stores gets its first ever outpost in Bangalore, at JP Nagar. With an ethos of going back to the basics and living a sustainable lifestyle while doing good in the process, Adrish takes conscious consumption seriously. The interiors of the store are an expression of nostalgia, and Indian culture; grounding one through the inherent rawness of the materials. Earthenware tiles, warm wooden elements and a ceiling adorned with traditional straw baskets serve as an extension of the store's philosophy of going back to one's roots. Designed by Akshay Agarwal, the space is evocative in both a visual and tactile sense. From farm fresh fruits and vegetables to handcrafted decor, this zero-waste, plastic-free store is a must-visit for those looking to live a more ethical lifestyle.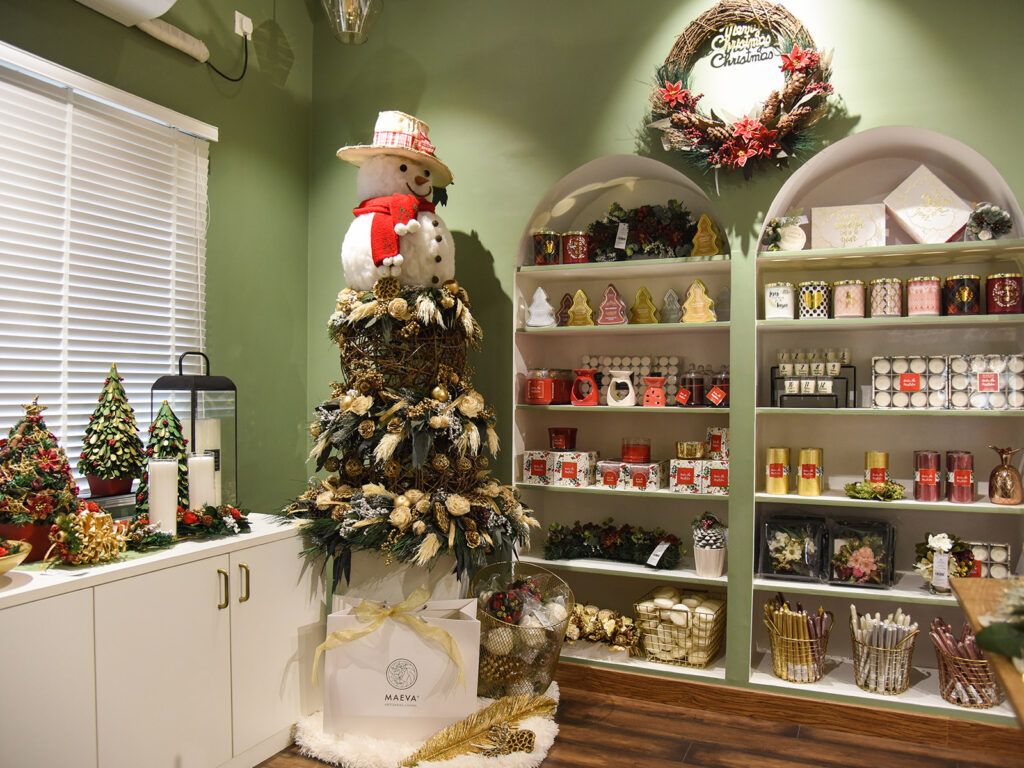 Maeva
Maeva launches its first ever retail store in Bangalore with an aim to promote artisanal living through fragrance and home decor. The brand's product range includes dried flower arrangements, scented candles, diffusers, essential oils, pooja boxes, potpourri, torans, christmas decor, and incense sticks. All of Maeva's products are made with recycled elements derived from agro by-products and minor forest waste, and the raw materials for their products are sourced from artisans from all around the country. Designed by interior designer Arushi Lodha and architect Dharma Teja, the store features a soft pistachio and neutral colour palette and an overarching classic essence that ties in beautifully with the offerings of the store.