New In Delhi: Restaurants Inspired By Japanese Izakaya Bars, Tuscan Dining And More
20

Jun

'23

11:57 am

by

Manisha AR
Our roundup of new fine dining selections in Delhi spotlight the joie de vivre of experiencing fusion cuisines that bring together the best of Indian and global offerings. On our list this time, we spotlight two restaurants that introduce Japanese cuisines to Delhi; Chef Adwait Anantwar showcases a fusion between Japanese and Indian at Inja, while Chef David Myers introduces patrons to modern Japanese cuisines with some American twist. The third establishment is a nouveau Italian cafe paying homage to European cuisines and culture.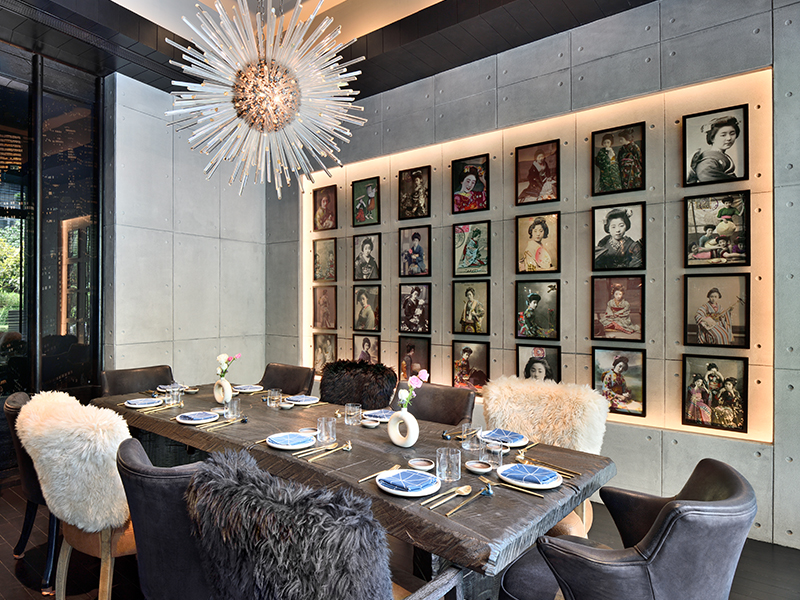 #1 ADRIFT Kaya at JW Marriott Aerocity
Modern Japanese cuisine refers to Japanese foods adapted and reinvented with Western influences. At ADRIFT Kaya, gypsy Chef David Myers serves up Japanese food with hints of the American West Coast at his India outpost. Myers goes by the moniker 'gypsy chef' to reflect his nomadic nature that constantly drives him to create immersive experiences in every restaurant he heads. In fact, ADRIFT is a larger project by the Michelin-starred chef that creates culinary experiences around the globe.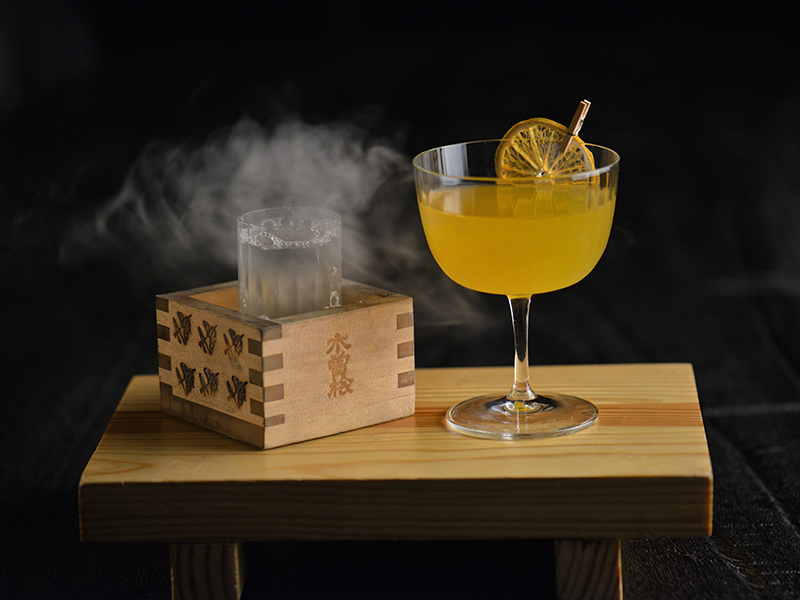 With ADRIFT Kaya at Aerocity he is able to share his long-standing interest in Tokyo's Izakaya Bars. In Japan, these are usually informal bars where people gather after work for a quick drink and bar snacks. The space has been designed by Timothy Oulton Studios and features many designs by the late British designer Timothy Oulton. He was known for his vintage aesthetic of curios, opulent textures, and dramatic lighting. ADRIFT is a lovely middle ground between Oulton's dramatic textures and Chef Myer's nomadic interests of bringing Japanese bar culture to fine dining in New Delhi.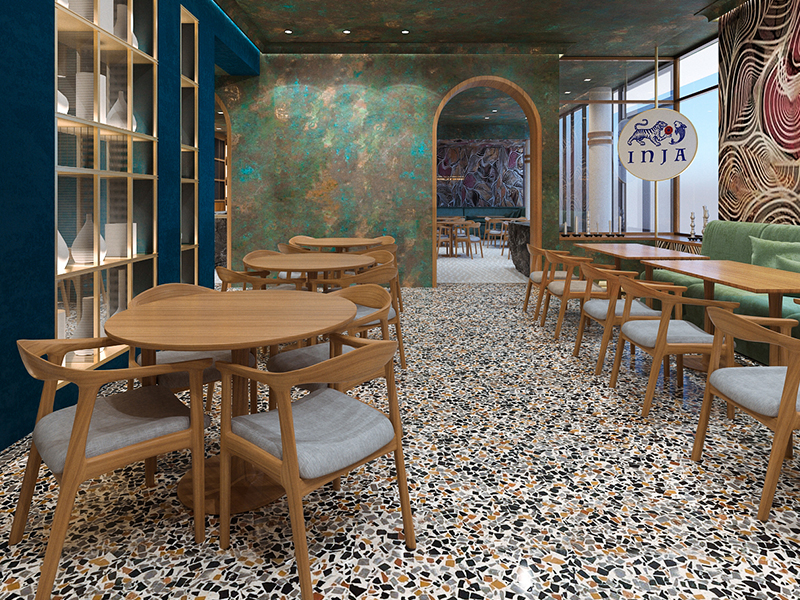 #2 INJA at The Manor Hotel, Friends Colony
A portmanteau of India and Japan, Inja in Delhi reflects a fusion of culture in its menu and ambiance. This concept, supported by Atelier Hospitality and led by Chef Adwait Anantwar, offers a fresh take on fusion cuisine. Dishes on the menu include Alaskan King Crab Raj Kachori, Rasam Chawanmushi, Vindaloo Katsu Sando, and Papad Achar Okonaimasu. The experience of this menu is translated beautifully in the design choices that successfully fuse Indian colours with Japanese decor elements.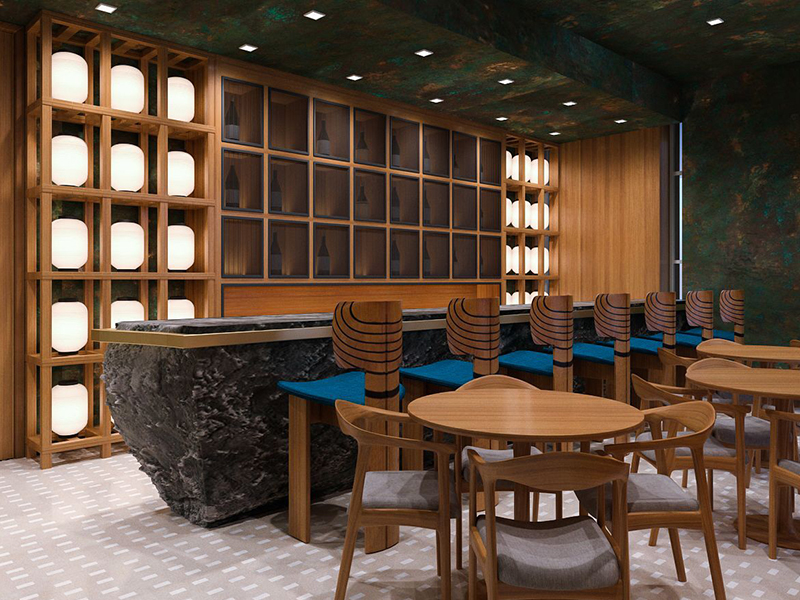 Located at the Manor Hotel in Delhi, the interiors of Inja fuse elements of Japanese interior design with Indian aesthetics through clean lines and vibrant pops of color, bonsai paired with Mughai trinkets, wood colours, and natural stones paired with peacock-colored fabric are some examples. According to Samar Zakhem, the Dubai-based interior designer behind INJA, the space "combines the vivid colors of India with the subtle spirit of Japan". Both India and Japan have a rich history of textiles, and INJA makes note of it by including Itajime Shibori frameworks in Indian silk in its decor choices.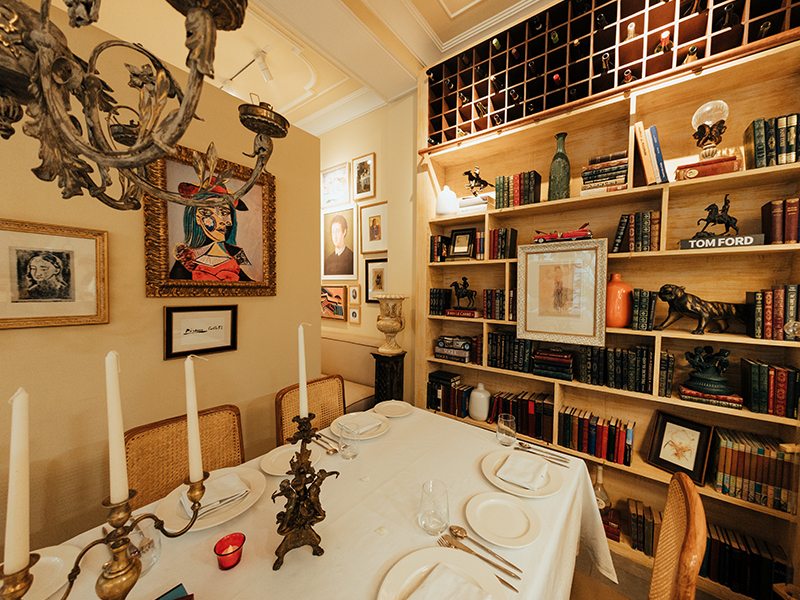 #3 Café Dali at Lodhi Colony
Cafe Dali exudes the warmth of an Italian home and the charms of a Tuscan meal. Their menu offers patrons authentic Italian food that pushes the menu beyond the regular red and white pasta. Dali's kitchen makes artisanal pasta and recreates traditional sauces, and its menu includes truffles sourced from parts of Europe.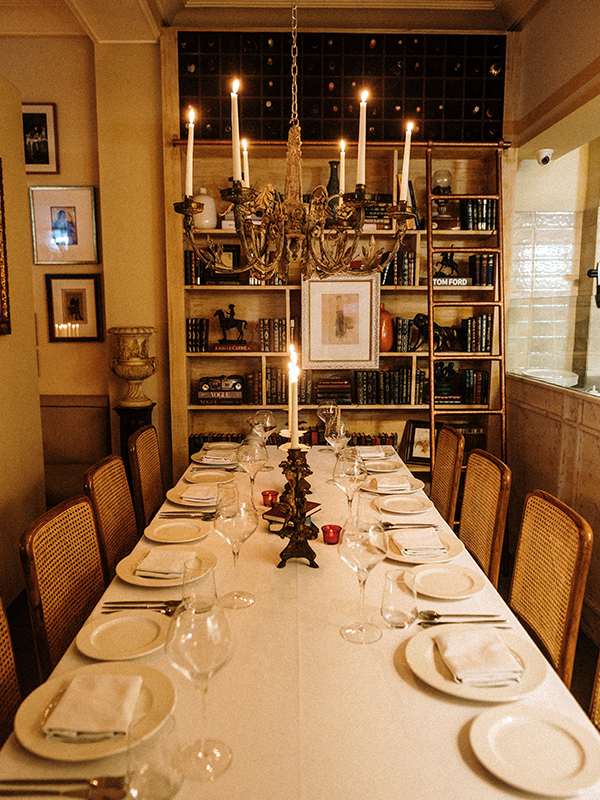 The interiors have the warmth and coziness of a European home that feels familiar. Some parts of the space look straight out of a painting with their tall candlesticks and mammoth bookshelf. The creative vision of the space was all done by the owner Prateek Gupta who has been collecting art for several years now. Many of the artifacts and paintings are from his personal collection. The interiors are reminiscent of an Italian restaurant fit to feed a large family. Work by the surrealist painter Salvador Dali adorns the walls. Whether it's a romantic first date or a celebratory meal with a large group, Cafe Dali has renewed the spirit of modern luxe Cafe culture.