New in Delhi: Your Design Guide to the City's Latest Restaurants
12

May

'22

10:11 am

by

Sneha Shah
It wouldn't be an exaggeration to say that Delhi is a land of food enthusiasts! From authentic cuisines to novel pop-ups synergized with intriguing persona-inspired restaurants, there are plenty of offerings on Delhi's extensive food landscape that will satiate your palate. Here are three of our picks from an assortment of the city's newest restaurants that can be added to your summer bucket list with farm-to-table meals, boozy cocktails, and refreshing ambiences to elevate your dining experience.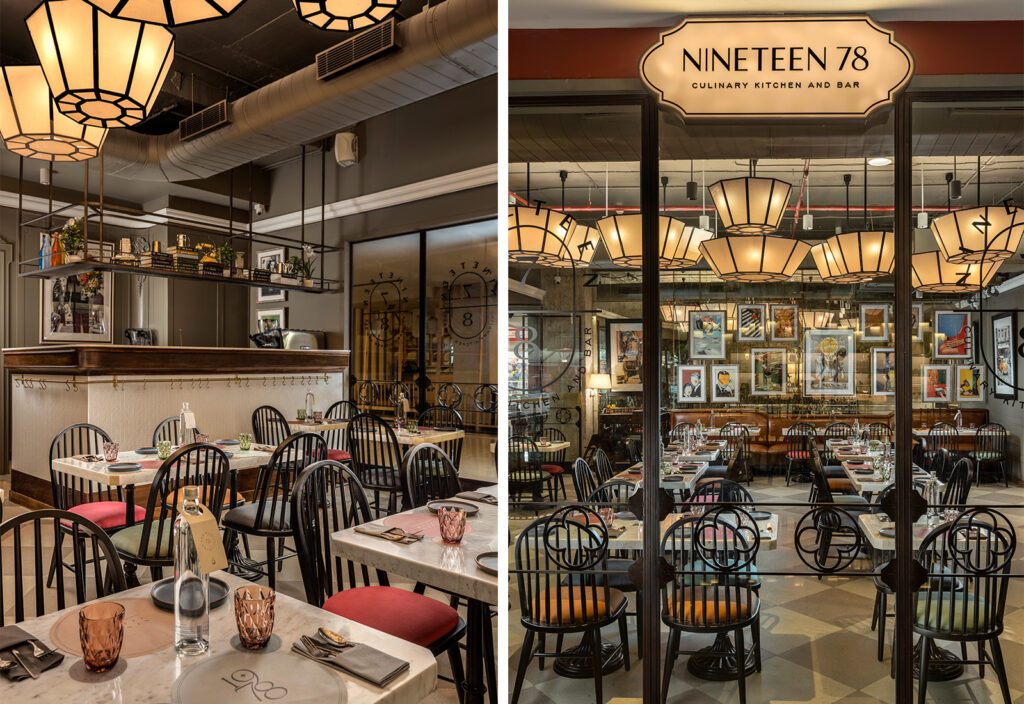 Nineteen78
Propelled by the success of Beyond Designs Bistro, Architect, Interior Designer, Restaurateur, and Founder of Beyond Designs Bistro, Ms. Neha Gupta has launched yet another prêt affair with Nineteen78. Conceived as a boutique restaurant, the space impresses with a clever mix of contemporary styles, and boldness in colour and scale. A neutral base palette of grey comes alive with quirky artworks in varying sizes and the details of the moulding on walls add hints of classical design. The 48-seater multi-cuisine restaurant presents a delectable mix of European, Asian, and Coastal cuisines from Vietnam and Sri Lanka and also has a bar attached, offering a complete dining experience.The space gets a signature style with white marble tables and casts metal base paired with retro-style wooden chairs upholstered in zesty shades that lends a fun vibe. A bunch of lights made of steel and fibre in white find their way into the décor that is bright on the senses. Fresh accent shades and fun design features keep the environment full of vigour and style.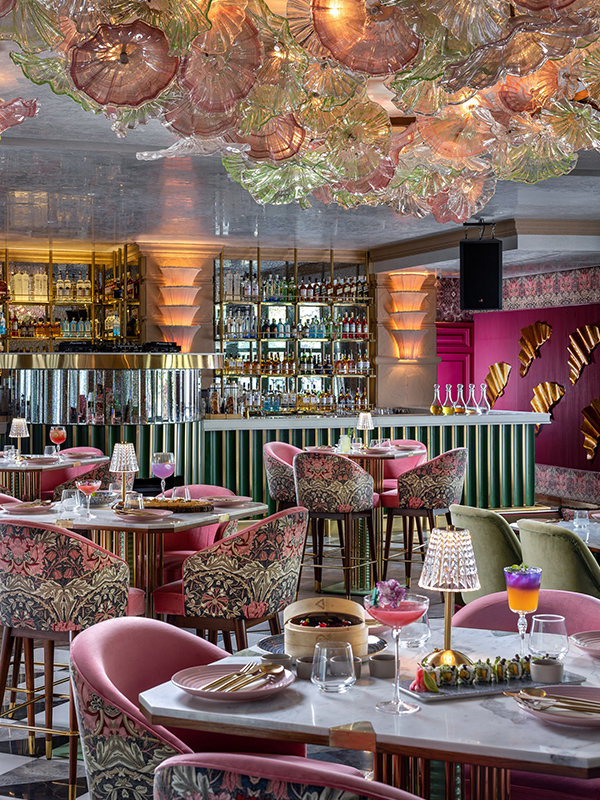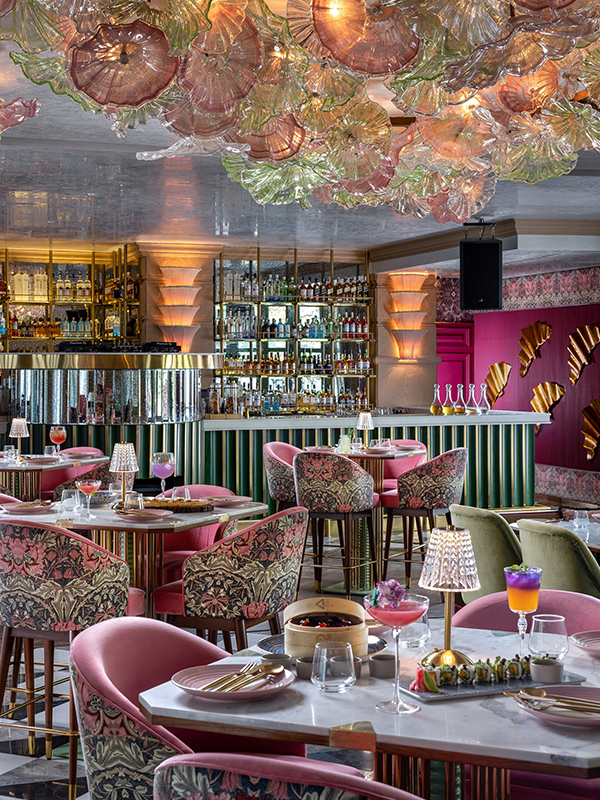 Chica
In the middle of the city, Delhi's newest venue is the immersive, rebellious, postcard-perfect, and luxurious Chica, a space spread over a lavish 10,000 square feet. Designed by Aayushi Malik, Chica takes inclusivity to another level with a place for everyone, an elaborate Dining Room, a bustling Club Bar, a picturesque Boutique and a feeling of openness at The Fountain Court. Taking inspiration from the lush foliage of the outdoor area, Chica presents itself as a slice of an idyllic French garden. It is a cauldron of different forms of architecture and interior design with landscaping being the most salient characteristic of the space. The highlight of the place is The Dining Room, with a central chandelier made up of 250 pieces of burnt glass in shades of rose, sage and white that epitomises timeless and classic beauty. Chica aims to create a magical affair with different parts of the outdoor area that are curated to have distinct identities of their own with unique finishes and textures, to be unravelled frame by frame as you walk through the space.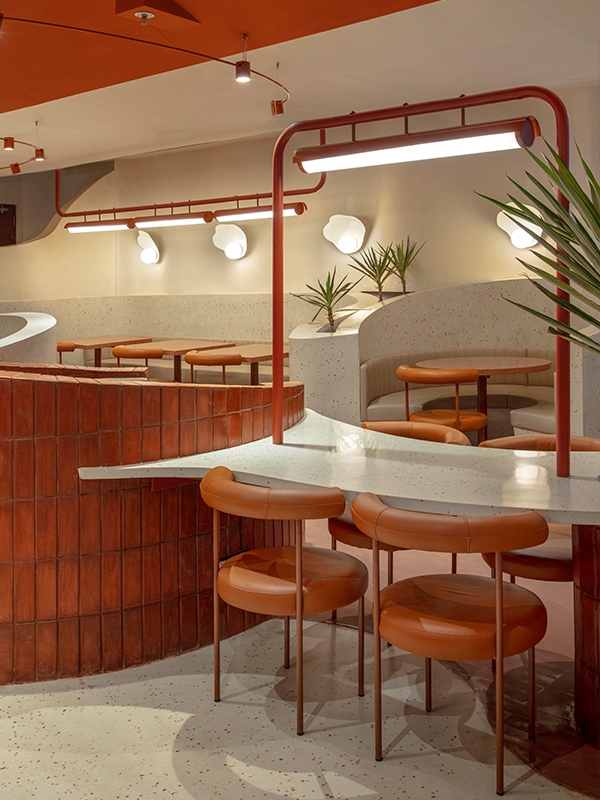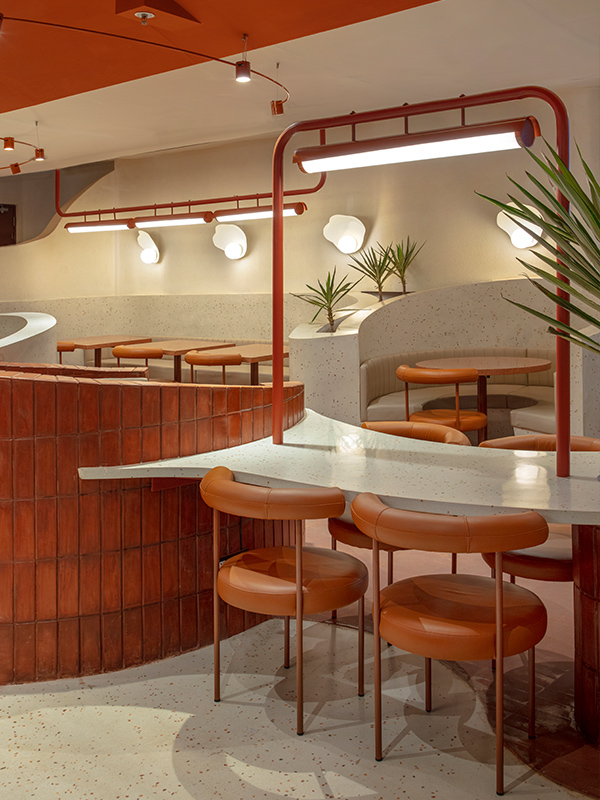 Rosie and Tillie
Nestled in the uber-bustling, retail hub of Saket – Delhi, the Rosie & Tillie is the joint magnum opus of millennial entrepreneurs Vicky Mandal and Chef Anukriti Anand. At Rosie & Tillie, the spatial imagination soars a flight that questions and beckons the concept of time to let loose. Designed by Renesa Architects, what grabs your attention are ubiquitous leitmotifs of terracotta, warm white terrazzo, curated greens, and curvilinear silhouettes that claim the whole volume. An uninterrupted visual spacescape allows the humble materials to garb themselves in the cloak of versatility against the respective functions to unfold. The space transitions from a daytime café into an evening gastropub with the inherent energy of the venue becoming the frontrunner. Much like the two starkly different yet inseparable friends that Rosie and Tillie are, the venue also shapeshifts in character as the arms on the clock revolve and brings its guests the best of both worlds.