New In Goa: Your Guide To The City's Latest Restaurants
16

Dec

'21

11:44 am

by

Nitika Choraria
Over the last few years, Goa has witnessed a change in its culinary landscape and with it, a host of new restaurants have arrived. Be it casual or fine dining, a new wave brought on by chefs and entrepreneurs has changed the face of Goa's dining scene and infused it with a shot of finesse. From Goa's newest friendly neighbourhood bar serving modern Indo-Portuguese cocktails and food to a modern Thai Bar with an Italian touch set against the backdrop of the Goan coastline and a boho-chic spot on a beach, scroll to discover the newest restaurants to surface in Goa that are fresh on the block.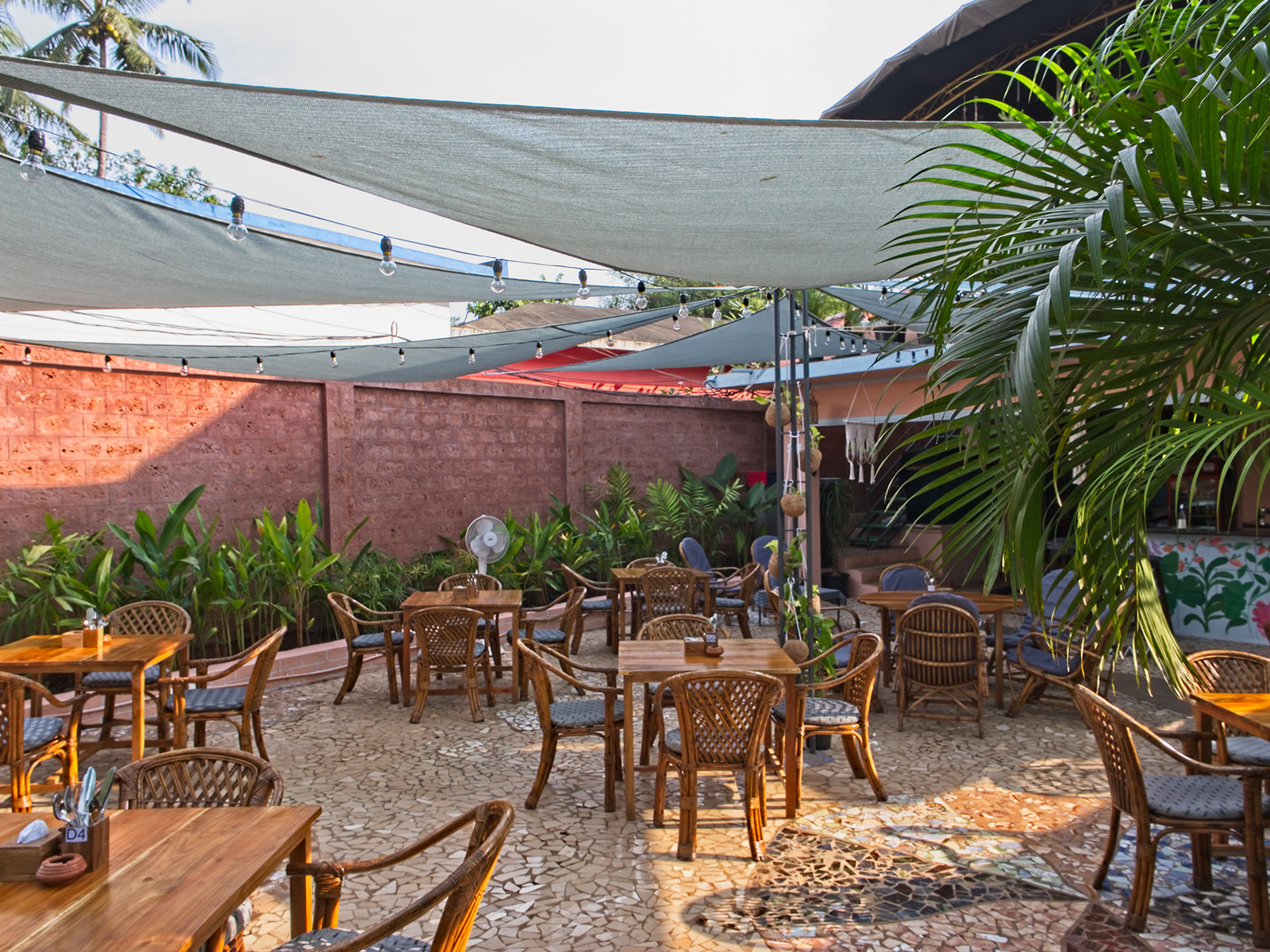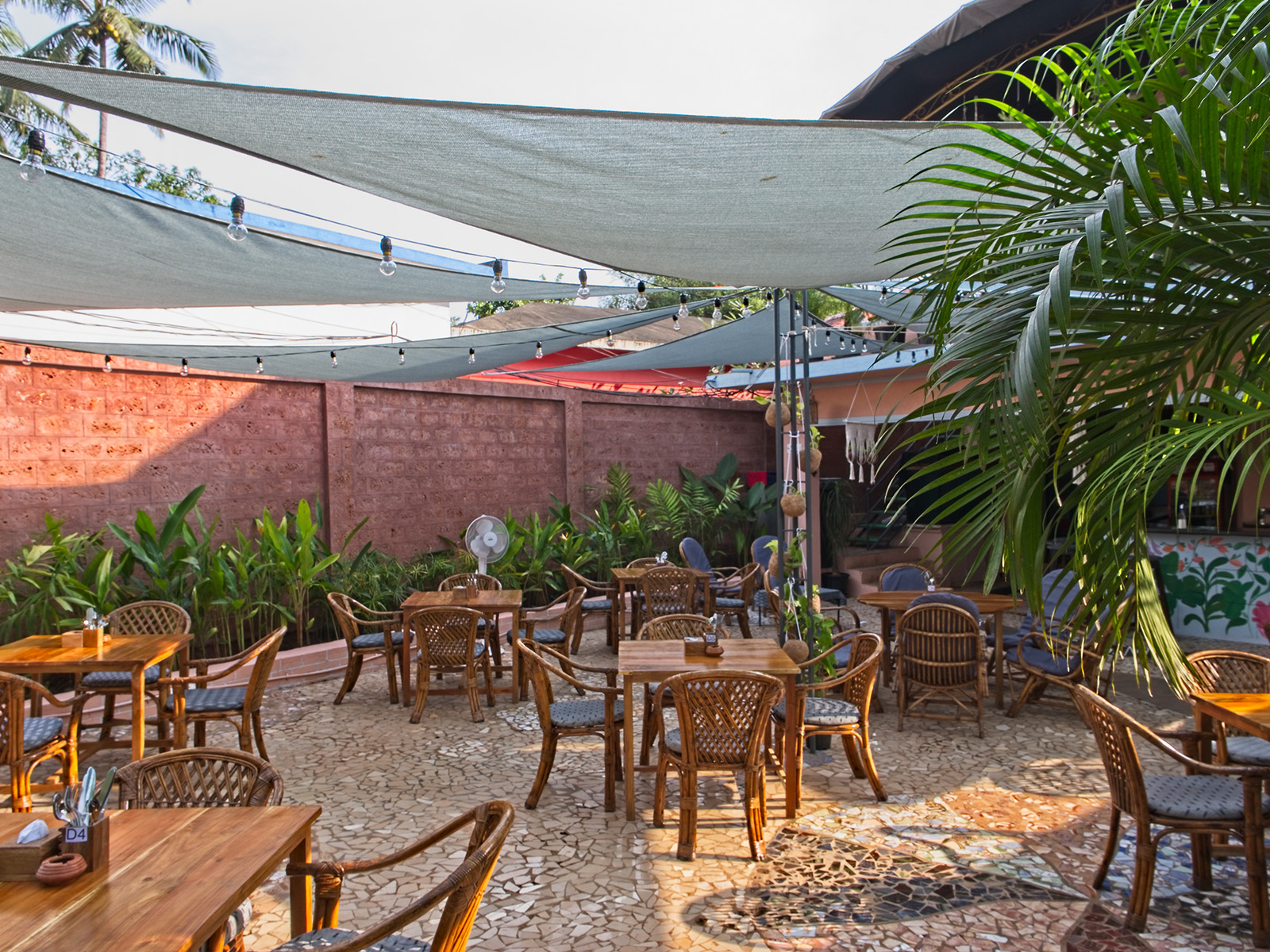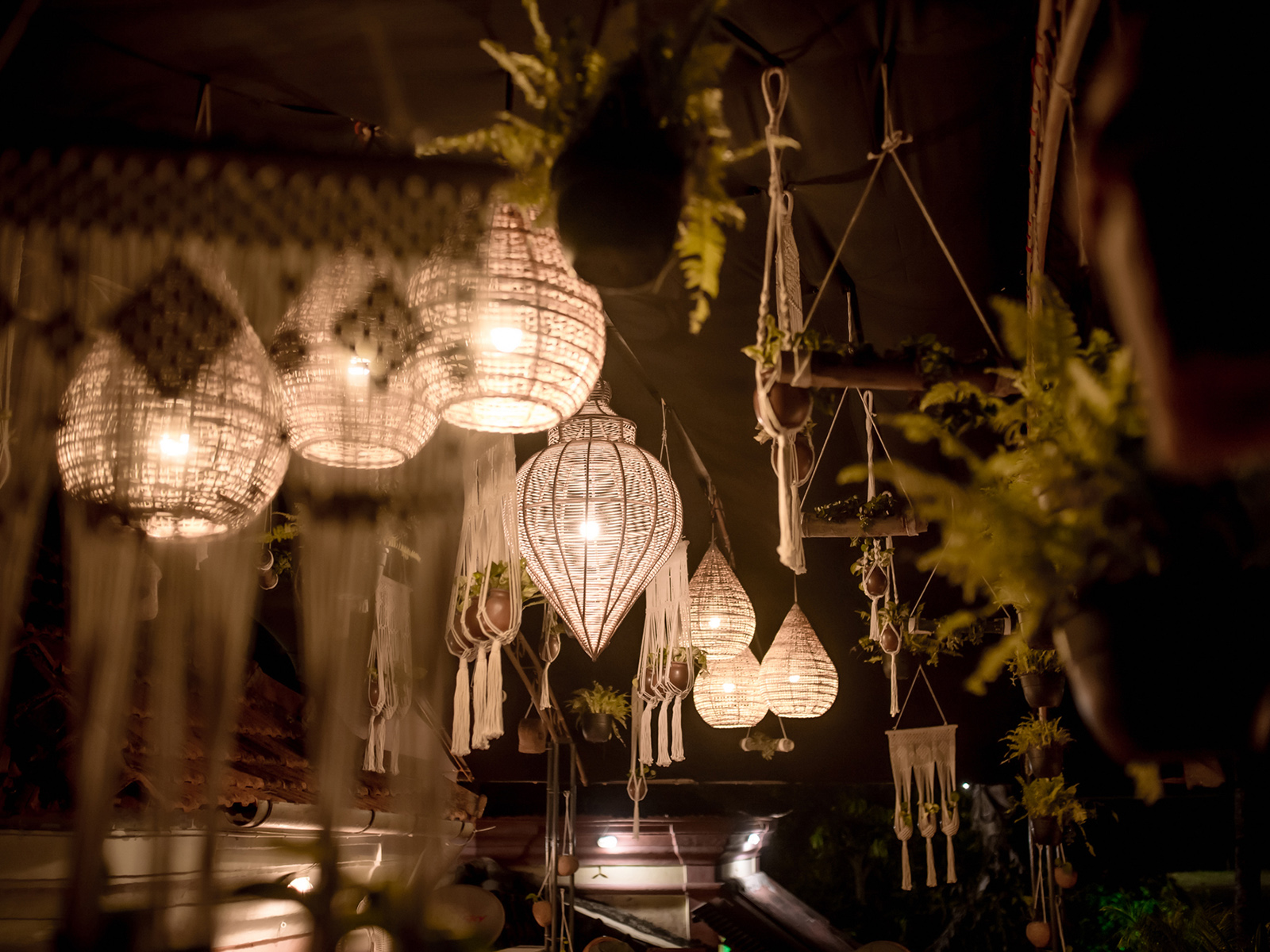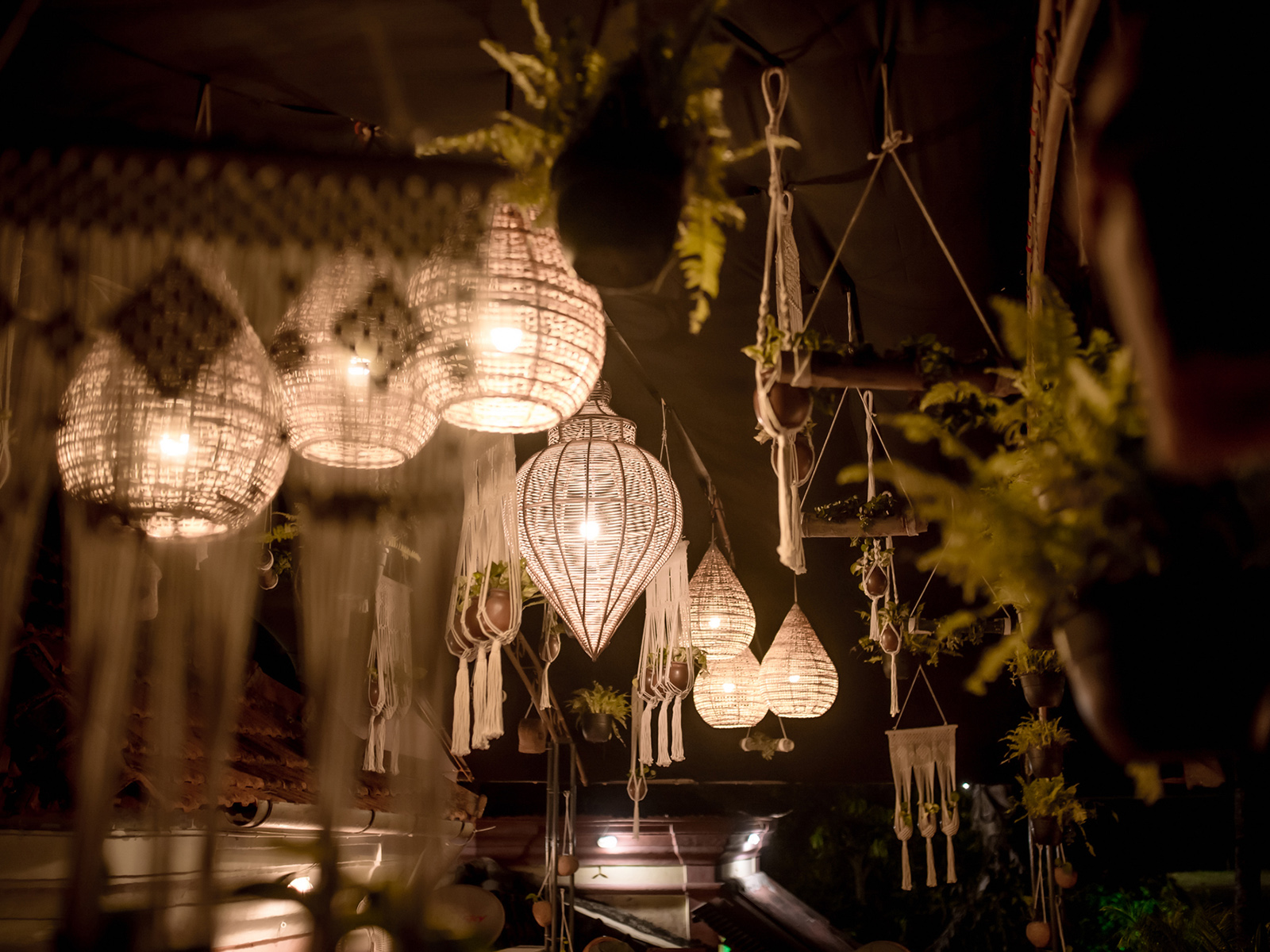 O'Aido
O'Aido is born out of the desire to create a laid-back space in the heart of Anjuna where one can enjoy Indo-Portuguese-inspired cocktails and food in a friendly alfresco environment. Designed by Mayuri Nigam and Doreen Soans, this intimate cocktail bar and restaurant offers a boho-chic-inspired balcony space with uninterrupted green views and includes a patio surrounded by exposed laterite walls, numerous planters, and a decade-old mural. Soft fairy lights and lamps lend the space a beautiful warm intimate vibe. The curated menu is a modern take on Indo-Portuguese cuisine and is sourced locally with the aim to serve well-balanced meals.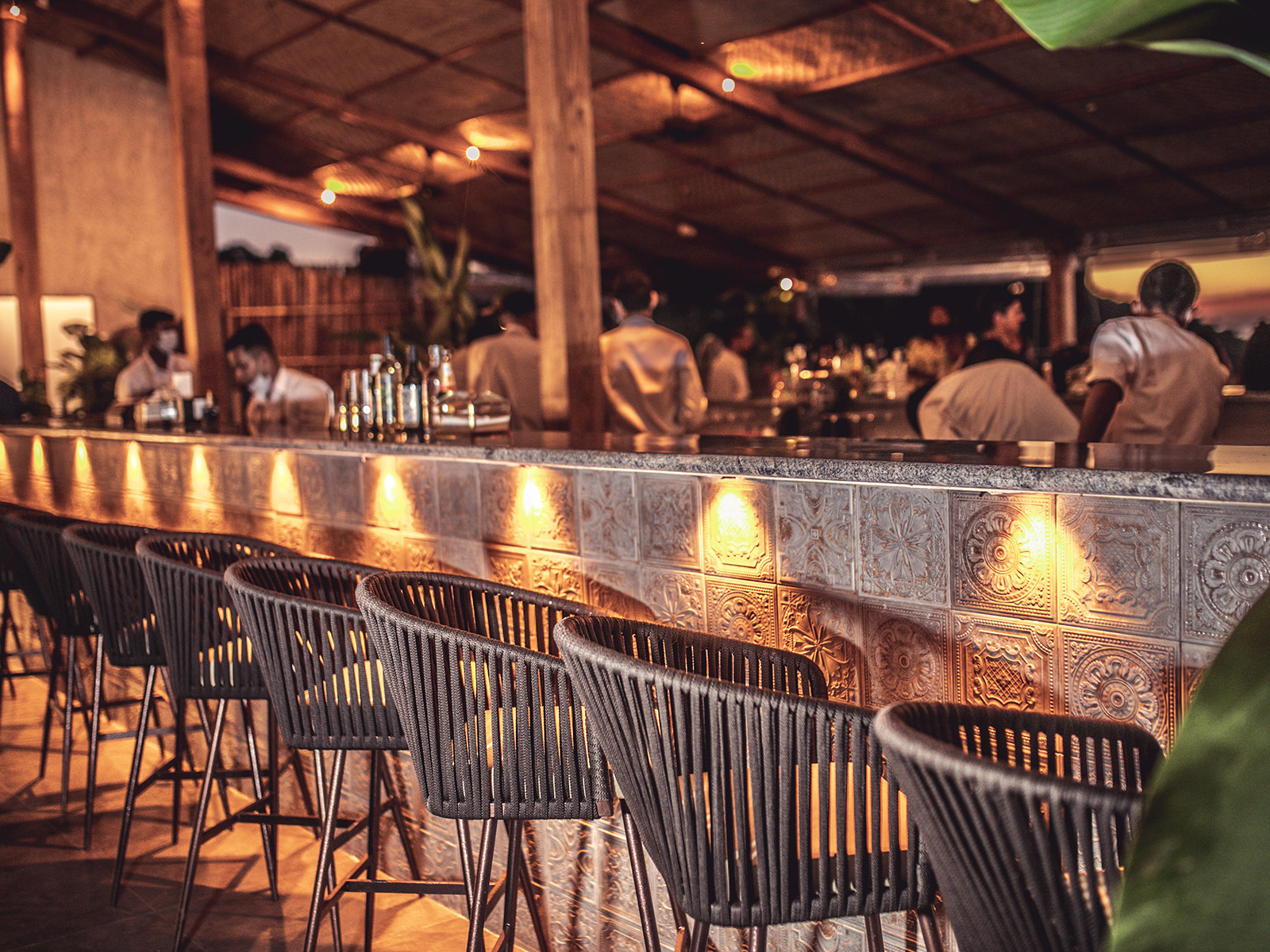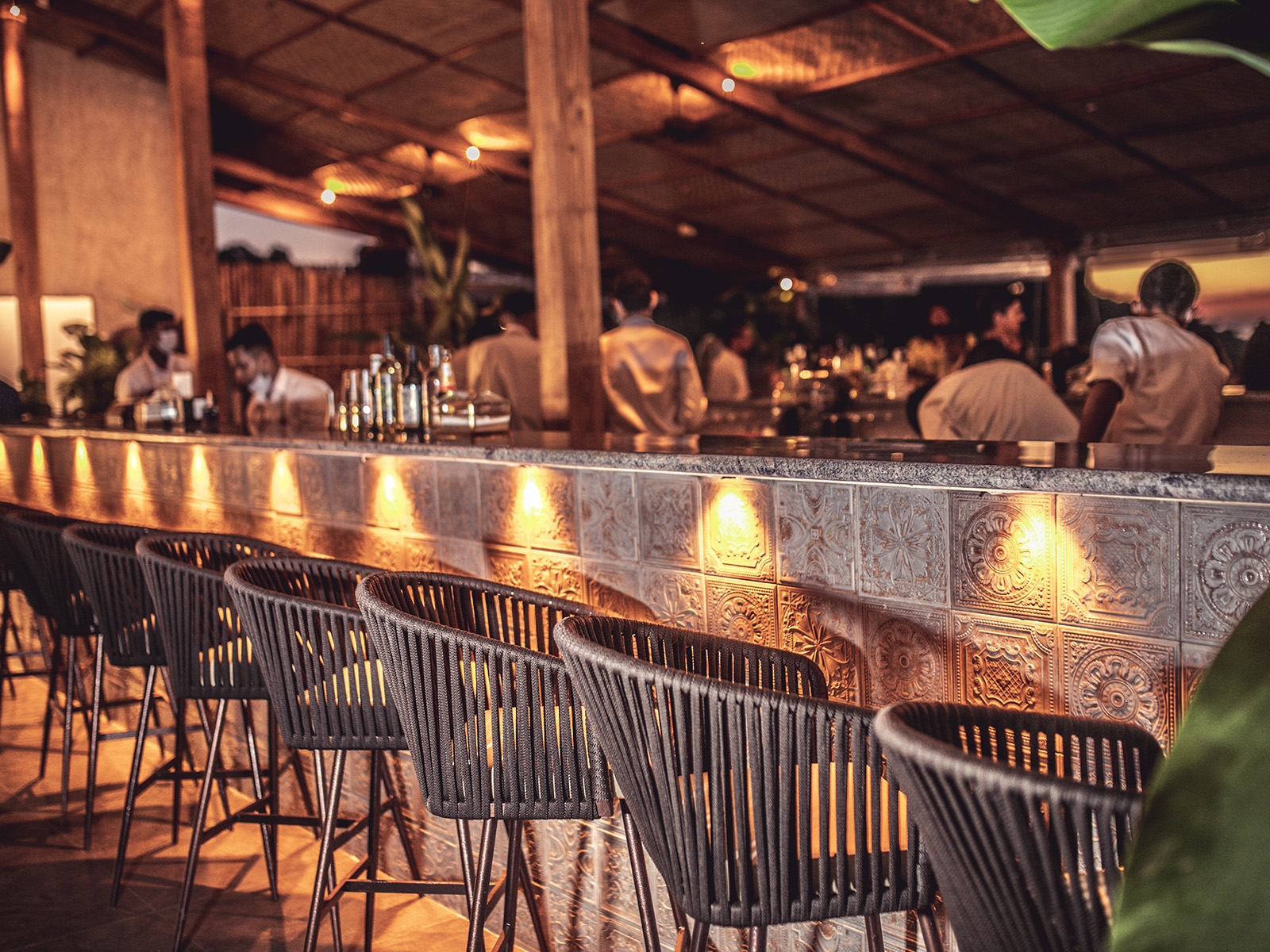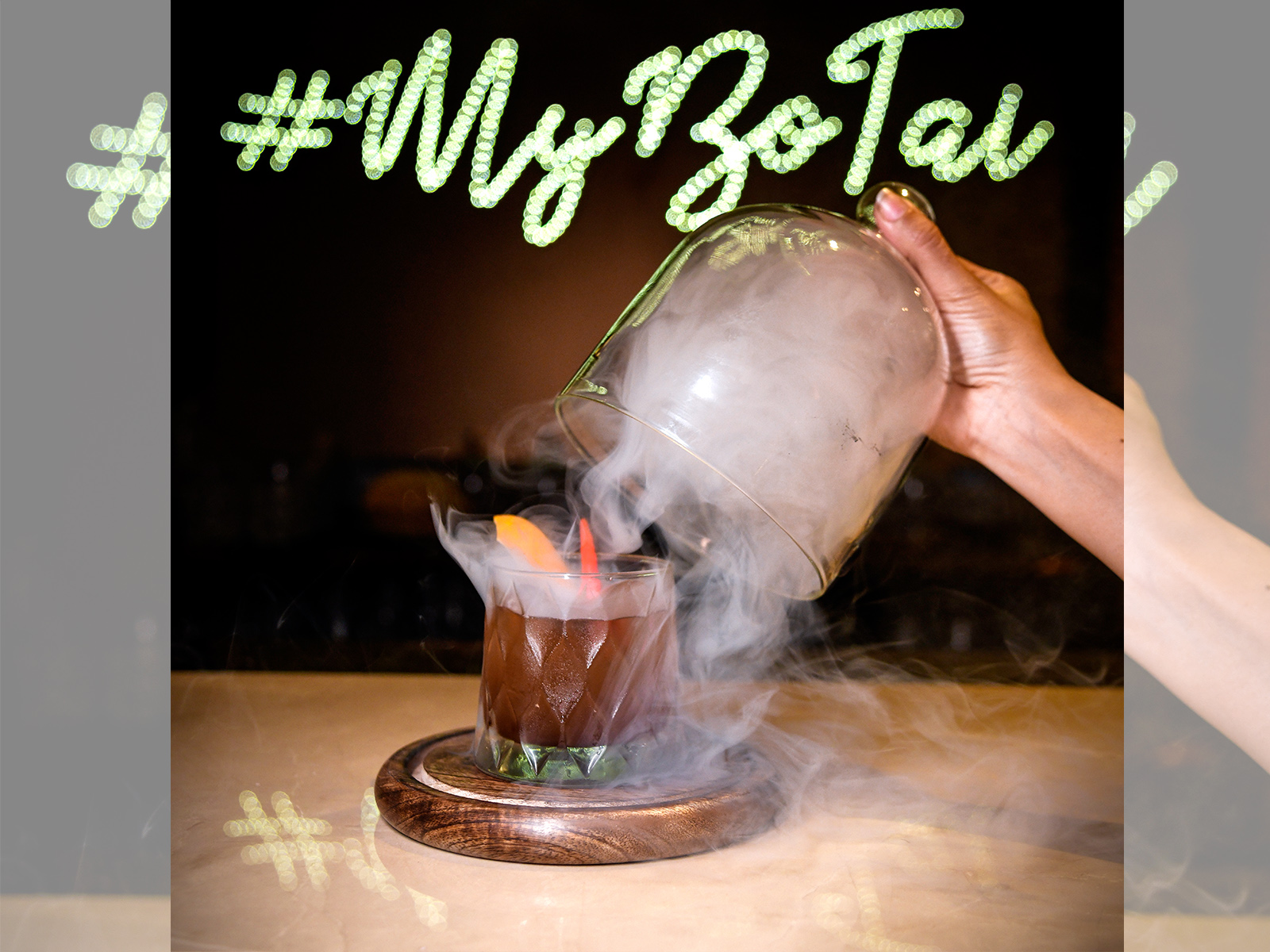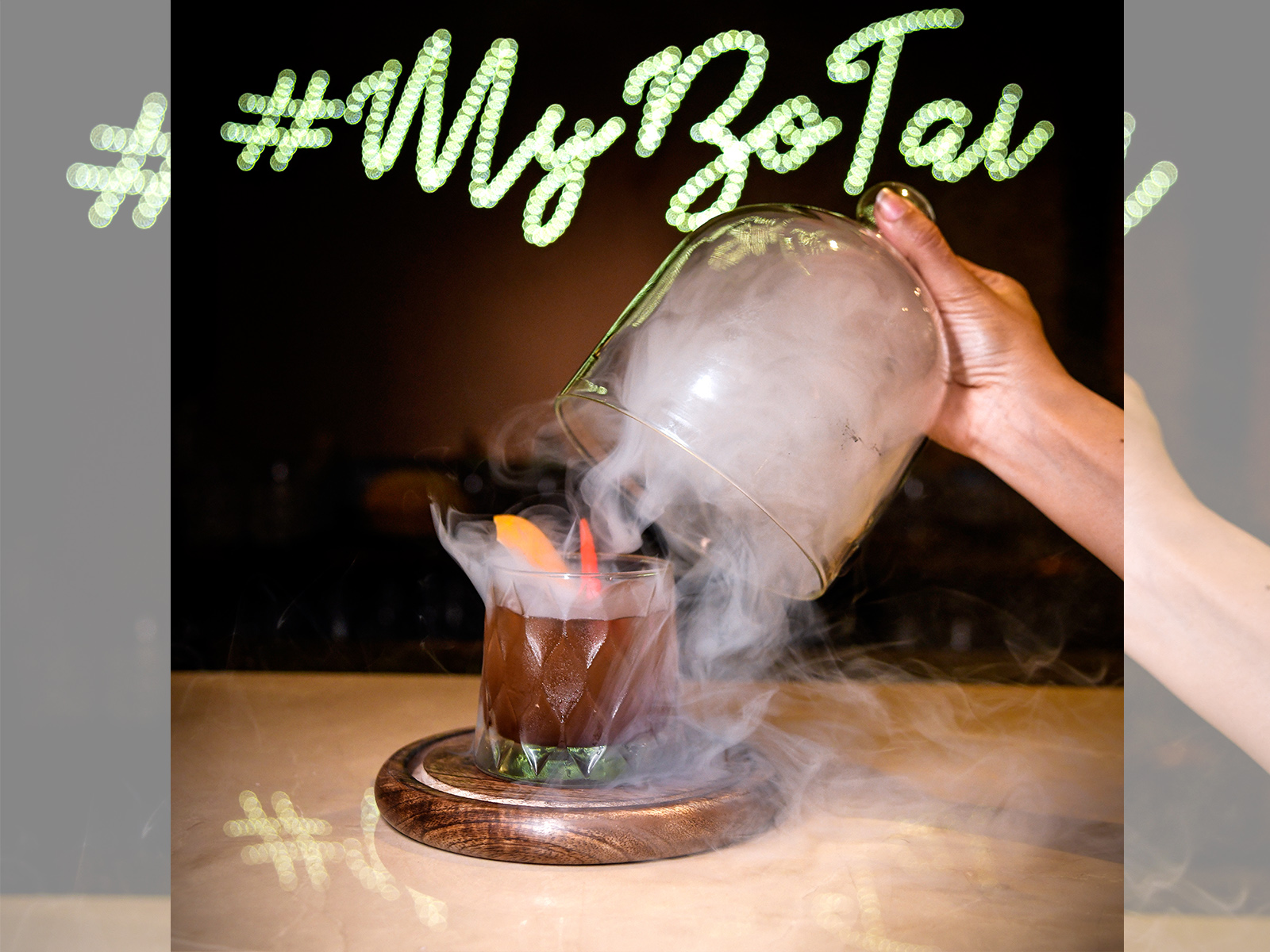 Bo-Tai
Situated atop the uber stunning Ozran beach hill with a beautiful view of the sea, Bo-Tai – a modern Thai Bar & Italian Grill, promises to become your favorite new spot in Goa. Designed by ​​Aayushi Malik with a perfect seaside ambience, the restaurant exudes a modern and chic beach-town vibe and transitions from a stylish dining spot into a high-energy bar as the night progresses. The venue features the longest-running bar in Goa, open on all four sides with a vast range for one to enjoy a leisurely cocktail with an unforgettable view. Tying into the restaurant's culinary concept, the cocktails reflect Thai flavors with a modern twist.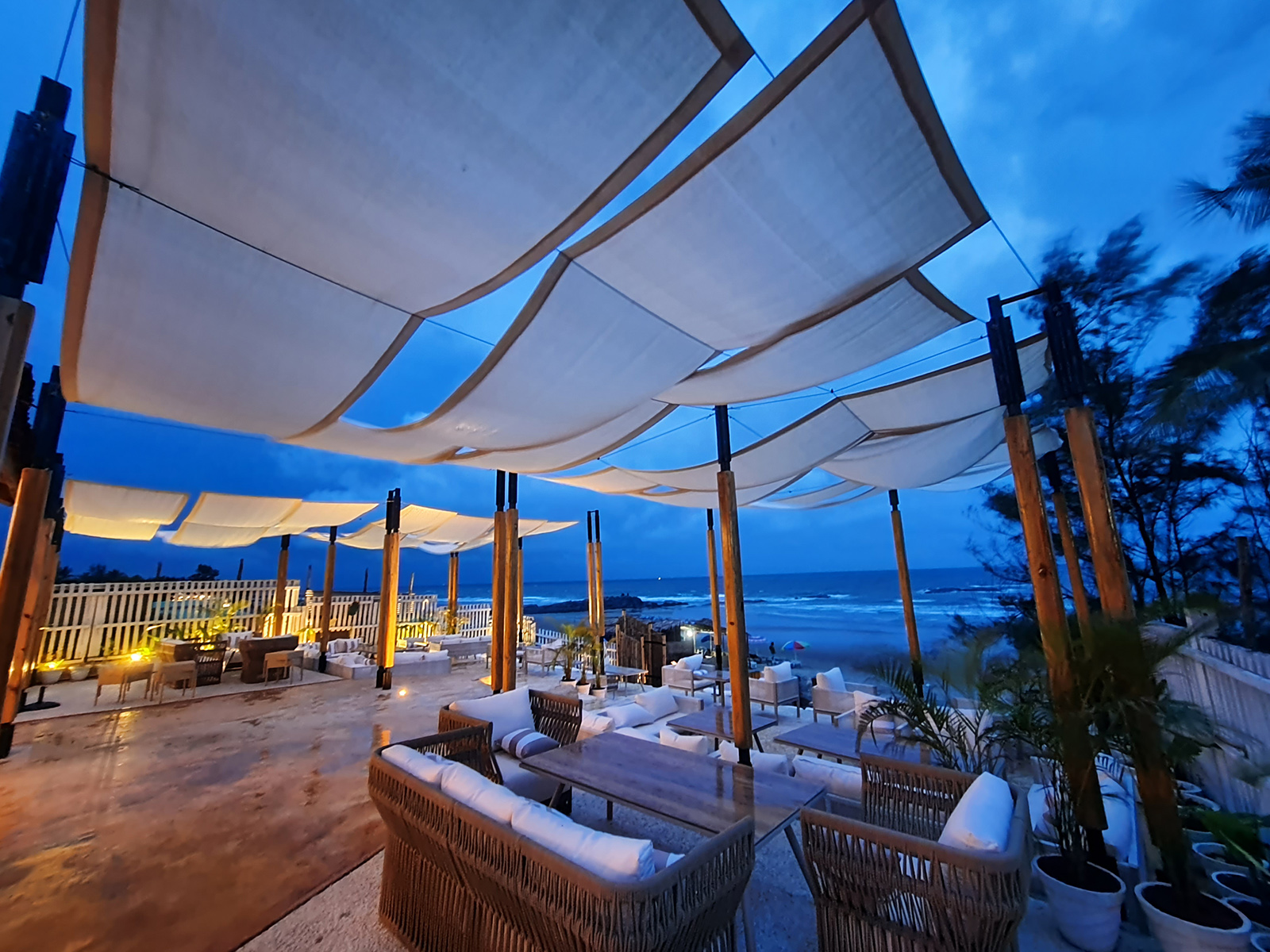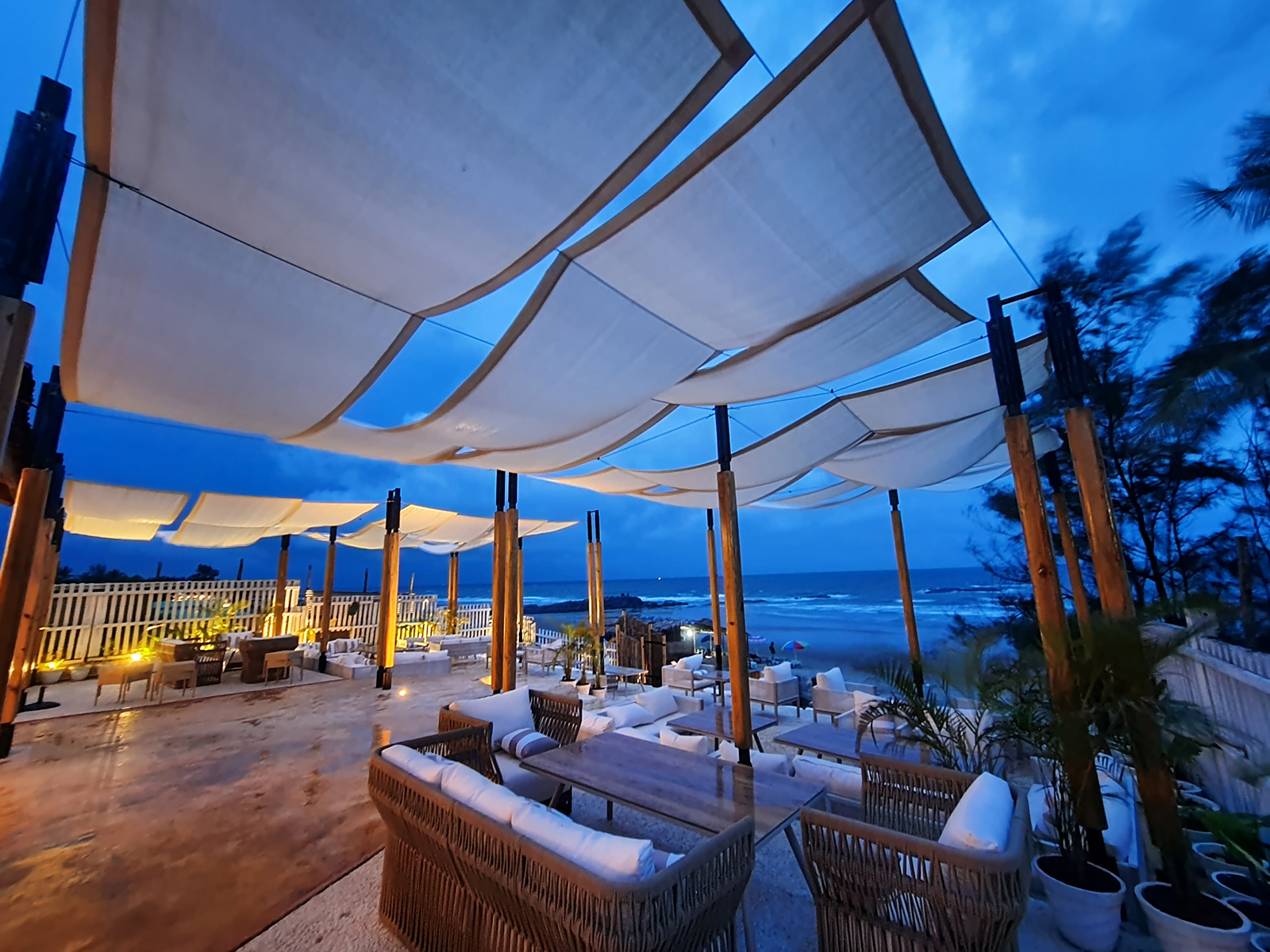 Saz On The Beach
Designed by The Busride with a stunning location right on the beach, days at Saz On The Beach are spent nodding to the melodic house music with a background of a white and beige Tulum-esque aesthetic. This luxurious beach lounge is the perfect place to relax, order some Champagne and it boasts a world cuisine restaurant where one can enjoy everything from pasta to fresh seafood and steak with breath-taking views.