New In Kolkata: Your Design Guide To The City's Latest Restaurants
17

Aug

'22

9:43 am

by

Manisha AR
A city rich with culinary traditions and history, Kolkata is a melting pot of stories waiting to be told. The city serves up food that has passed through generations of Chinese, Mughlai, British and European migrants. Making their debut this year are three new restaurants – each crafting a unique dining experience through their space with a new take on classic food. Whether you're craving pan-Asian cuisine, Italian or Modern Indian cuisine, our design guide has got you covered. Head over to these new spots to get a taste of what Kolkata is serving in both design and culinary experiments.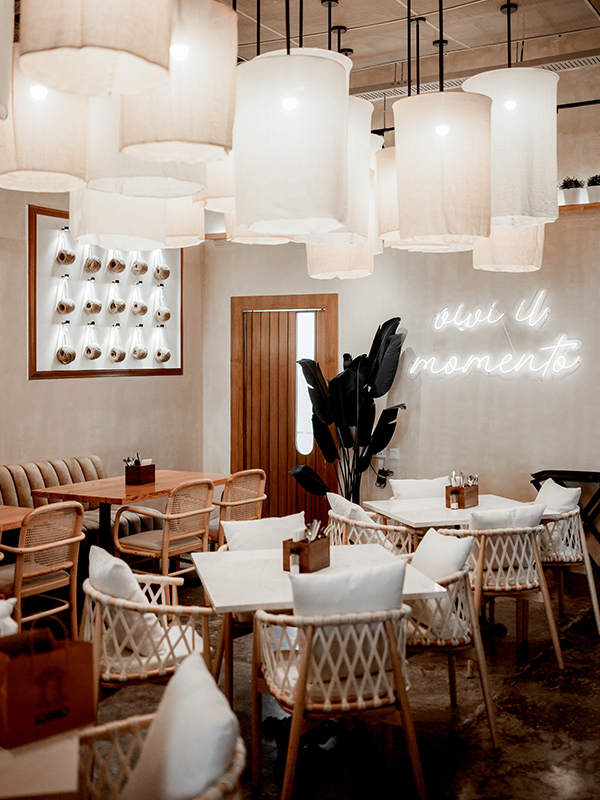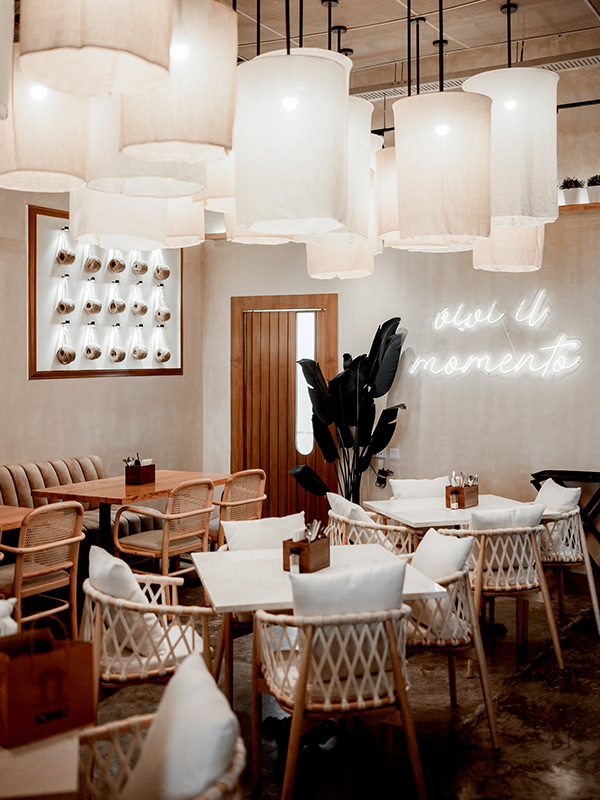 Sorano
Inspired by old Italian homes, Nivedita Agarwal has designed Sorano to look like it's straight out of a warm afternoon in Tuscany. Located on the first floor of Harrington Manson, diners climb a 100-year-old staircase to make their way into this Italian restaurant. With high ceilings, grand arched doors, and a large dining section the space is excellent for hosting large private gatherings. Sorano has multiple sections, an al-fresco section, a hidden nook, a large dining section, a verandah, and a private dining room. Muted furniture, hanging lamps, and plants transport diners to a small European town. Their signature dishes include the Quattro Formaggio Ravioli, Truffle Cacio Pepe Eclairs, and Crudo. Their in-house cheese and pasta maker retains freshness and authenticity, adding character to Sorano.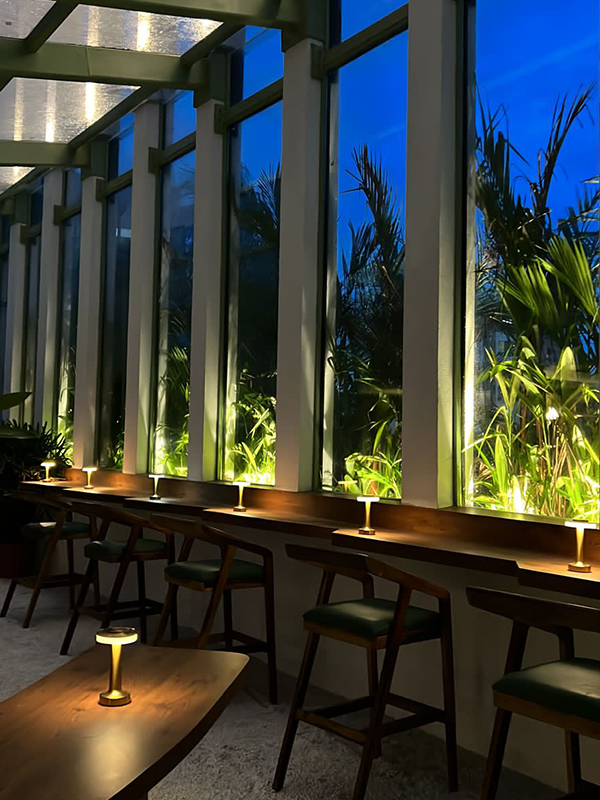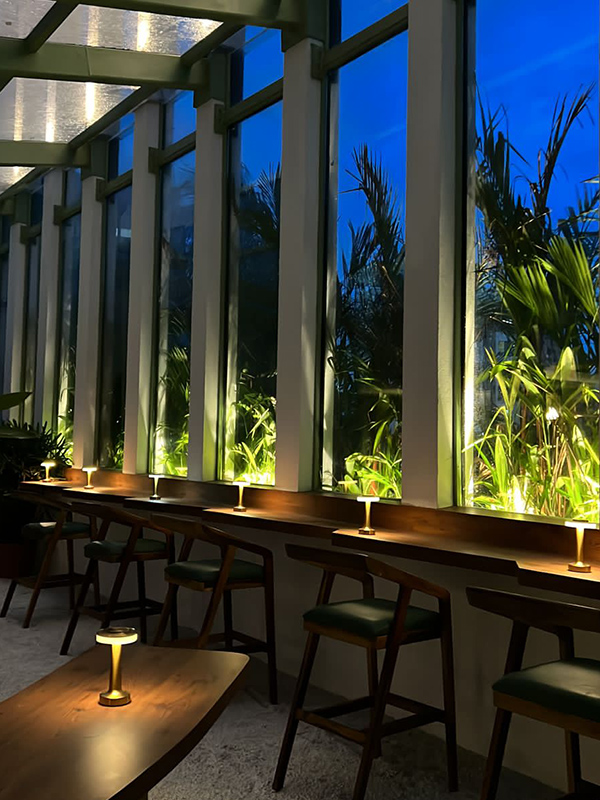 Miss Ginko 
Styled around a central figure of the space who goes by Miss Ginko, the dining space at this restaurant imbibes the comfort and the warmth of a home. The space has an open verandah as well as a closed interior space. The brainchild of siblings Mario and Johanne Mantosh, Miss Ginko is the secret garden of Ballygunge. With clean lines, minimalist designs, and lots of greenery, the space emanates tranquility. Not new to the world of hospitality and dining experiences, Johanne has based the design concept on the persona of Miss Ginko who plays the host and the patrons are her guests. In the same way that people visit their friends, the idea behind Miss Ginko's low-key launch is to keep the publicity word-of-mouth, intimate and meaningful. Their menu includes Chinese, Korean, and Japanese cuisines. A blend of comfort food meets less popular dishes from each of these cultures, Miss Ginko wants the patrons to feel at ease.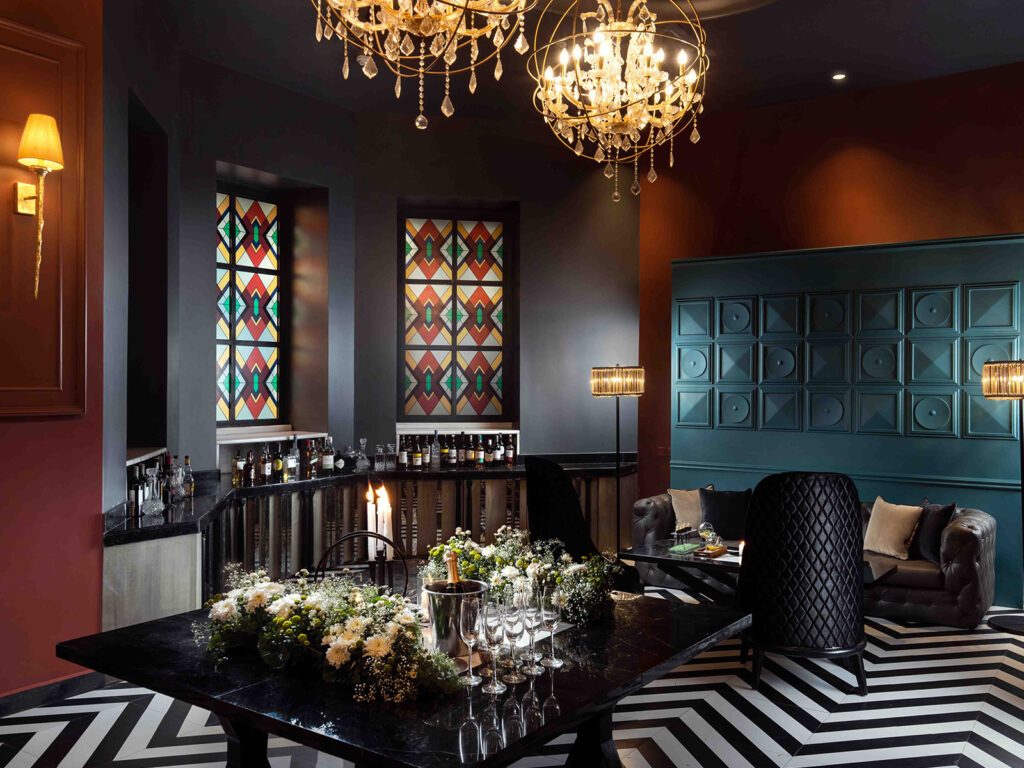 Jalsa
Blending intricate Mughal motifs into a modern art deco aesthetic, Jalsa is a fresh take on traditional Indian cuisine. Located across from the American consulate in Ho Chi Minh Sarai, the space delivers an experience in addition to its food. Originally a colonial building with high ceilings and huge arched windows, Jalsa has given the space a new life with its contemporary designs and bespoke lighting by Emanate Home. The golden metal arches, the seating, and the color choices add to a sense of nostalgia in the place. Ajay Arya of A Square Designs has used earthy tones and striking chandeliers to bring in an atmosphere of awe and royalty. The food too is an extension of their regal theme. Dishes like Begum Victoria Salad, Kaali Jalebi Caviar, and Mango Tequila Bhetki can be found on their menu. Right from the dark-colored foyer to their sprawling dining space, the atmosphere is a blend of nostalgia that meets contemporary opulence.