Over 2000 dimmable bulbs light up this bar in Moscow
17

Dec

'19

9:30 am

by

Nuriyah Johar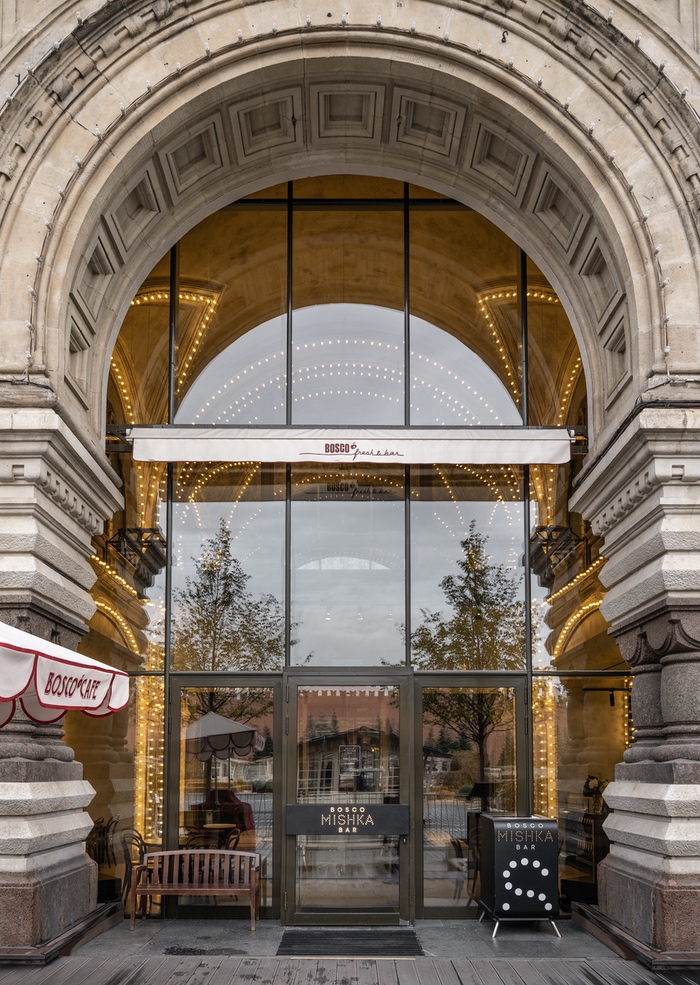 While designing the interiors for Mishka Bosco Bar, the Sundukovy sisters were given one key specification – to maintain architectural harmony with the grand Red Square across from it. Rather than saturating the walls with Russian-Revivalist elements, Irina and Olga Sundukovy adopted a minimalist design approach – yet accentuated the space with expressive details which link back to the unique historic heritage of the location. "The key was to not to overfill the walls with legacy, but rather purify the space." said the duo. With a mere three months in hand, they created a space both congruous with its environment and retentive of a distinct identity.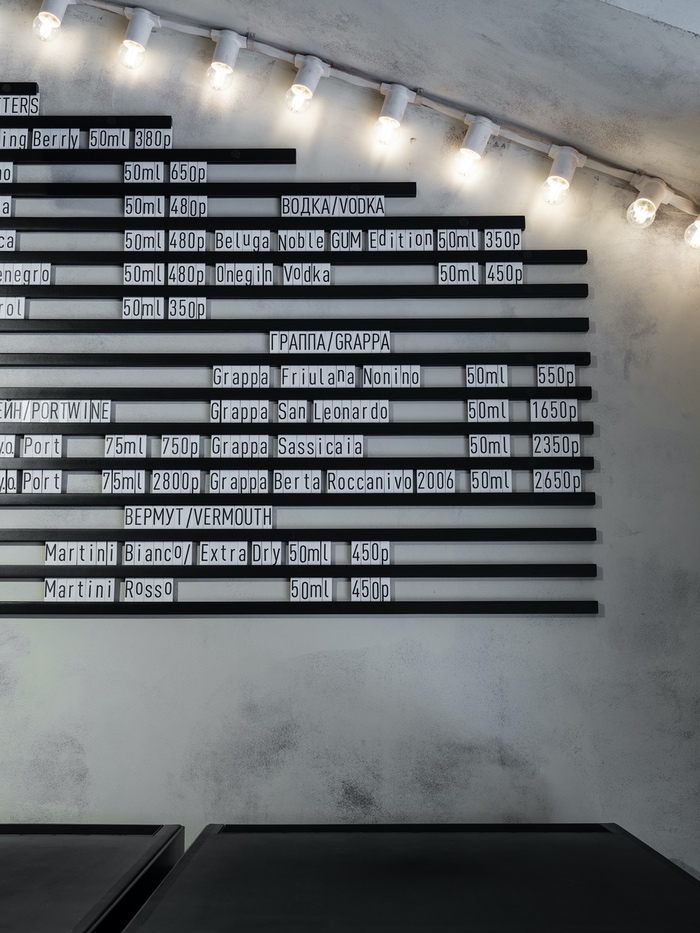 Over 2000 dimmable light bulbs skirt the walls and ceiling, echoing the façade illumination of GUM – the iconic 19th-century shopping center in Moscow which houses the space. Revealed magnificently through outer windows, they draw in guests with their comfort in the evenings. To blur the boundaries between the interior and exterior, the team used decorative plasterwork that was made to look raw and unfinished like that of GUM. Stark black accents set against the neutral backdrop create a striking contrast. 
Eschewing uniformity, the furniture combines a variety of textures, materials and styles. "Tables of irregular marble, decorative wooden veneer and textured surfaces, that may get lost in another interior, appear particularly vibrant in this neat space, especially in the evenings, with directed theatrical light," said the duo. "Aged mirrors complement the sense of spatial authenticity." A large antique table and chandelier contrast the contemporary furniture while serving as a visual reminder of traditional family feasts.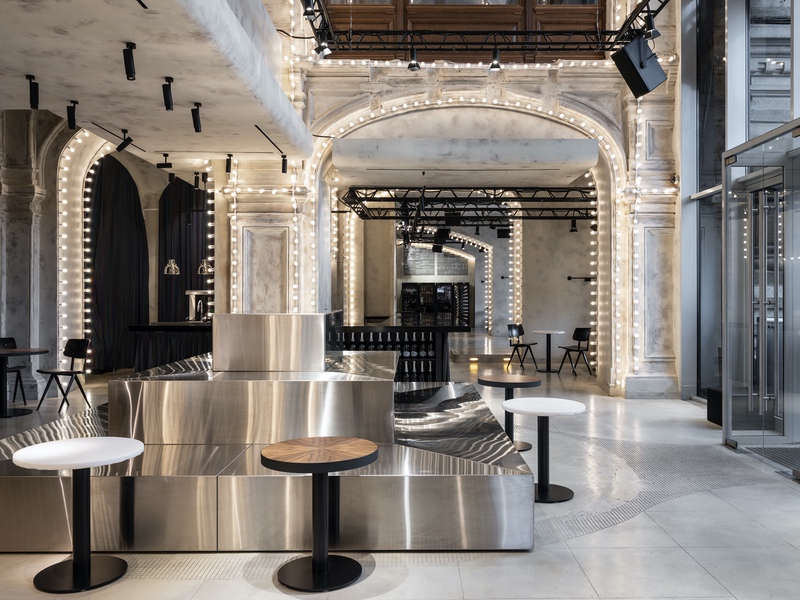 At the center of the space sits a reflective block of ziggurat-like stepped seating. It stands out against its anachronistic environment while reflecting light from the numerous bulbs in the space. Inspired by the mausoleum at the Red Square, the stainless-steel ziggurat offers spectacular views of the Kremlin.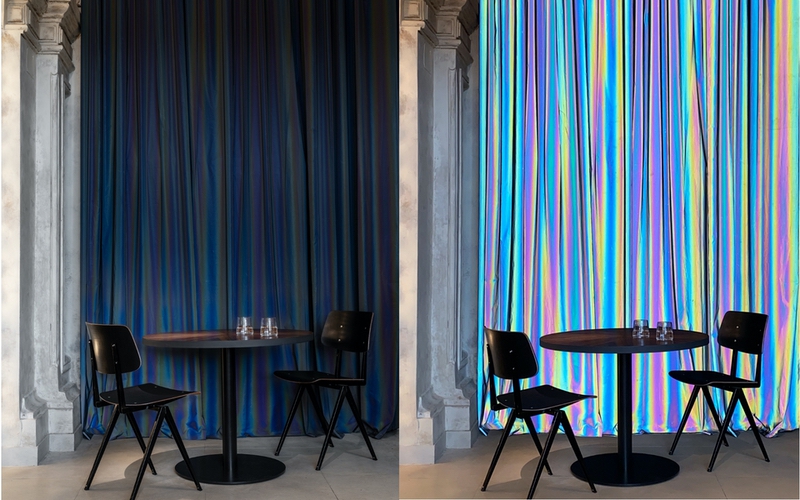 Catering to a social-media centric audience, a unique reflective fabric drapes underneath the bar and across a wall. The iridescent material gives off an unexpected flare when illuminated by the flash of a camera. "Once the effect is discovered and revealed on camera, selfies continue endlessly, ensuring interest from friends on social media," said Irina and Olga.