P.S. – You Don't Have To Hang Your Art!
1

Jun

'17

6:56 pm

by

Crew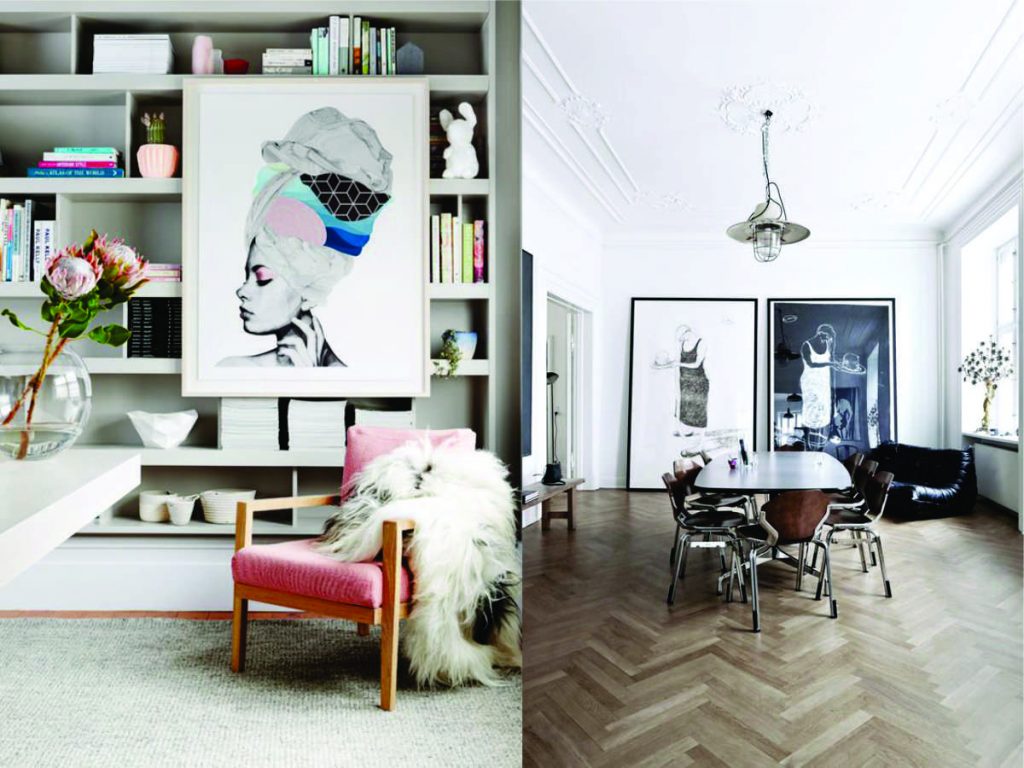 Art is something that adds expression to our homes. A plain and dull looking wall can end up looking like something out of a dream with the right kind of art displayed. With the dawn of the contemporary era, variation in the kinds of arts on display has increased. And this demands an increase in the methods of displaying them creatively rather than just hanging them.
Gone are the days when it was all about hanging art on walls. We want to creatively display art, such that it increases the depth of perception in our homes as well as adds to the décor effect. There are many different ways to display art at home other than the typical methods of hanging art.
There are numerous ways by which artwork can be displayed in a house without subjecting it to the dull and predictable method of hanging on walls. Try these to jazz up your living space a notch!
Tables:
Tables that are beautifully carved and made of rare and charming materials like mahogany serve as great places for displaying artwork. Framed art can be propped up on the table or along the base of it and other displays like sculptures or vases. This gives an effortless and minimalistic view to the display.
Lean on walls:
Artwork in frames can be made to lean on walls casually. This is suitable for bigger pieces of art. It gives a very relaxed and comfortably appealing look to the room. Layering of frames can also be done with framed art of various sizes to give a more variant look. Adding another item like a decorative jar or candle can add to the look.
Floating shelves:
Shelves can be attached to the walls at regular decorative intervals and artwork can be displayed on the shelves. The art can be broken up at regular intervals with decorative candles to add variety to the look. Framed artwork can be stuck to the surface of the shelf of leaned against the wall. Sculptures and vases can be displayed on the shelves.
As wallpaper:
Large pieces of art, especially contemporary art can be displayed as wallpapers that cover the entire length and breadth of a wall. The art can either be attached directly to the wall or the huge canvas can be made to lean on the wall. This takes away the focus from other aspects of the room and draws the attention towards the piece. It is great for minimalistic rooms where the main focal point is supposed to be of the art piece.
On Showcases:
Showcases that span the length of the wall can hold multiple pieces of art in a neat and compartmentalized manner. The very purpose of this is to create a clean and organized display of art. Showcases can hold sculptures as well as paintings in an elegant manner. It is ideal to use showcases that contain compartments open from all four sides as this will give a more natural air to the display.