Pataki Interview – Mr Manish Bhatia on Hindware winning the Innovation Award
4

Apr

'16

5:18 pm

by

Crew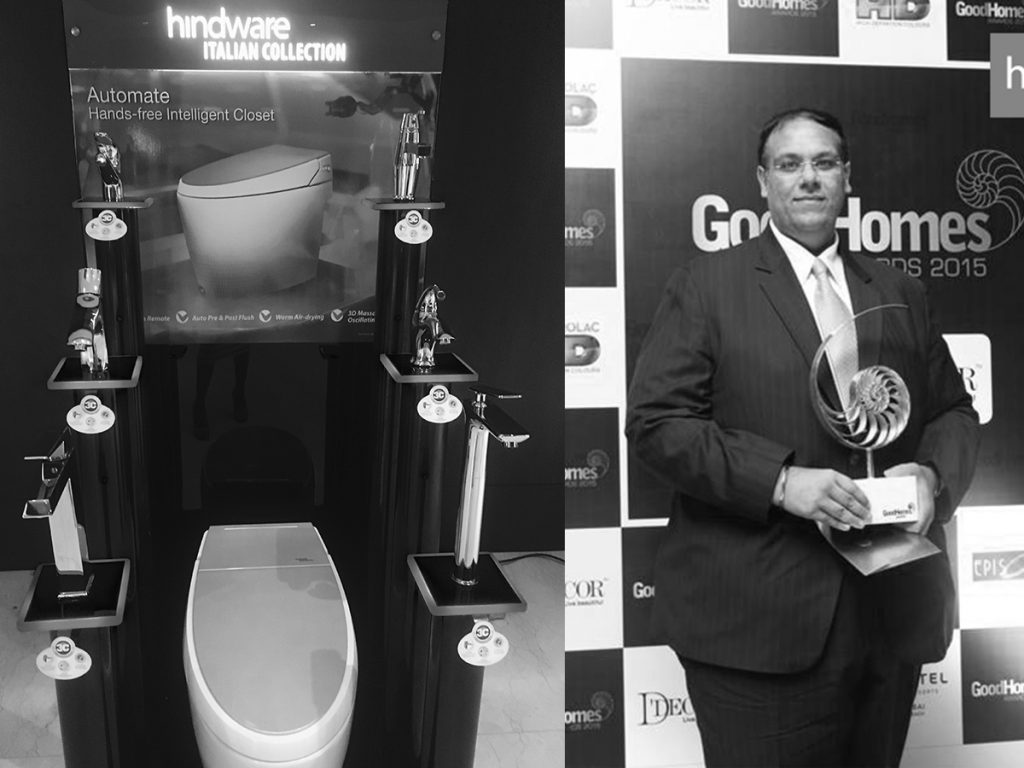 Hindware is very excited to win the GoodHomes 2015 award in Innovation. Their constant strife for quality and cutting edge design are the pillars behind winning this award. Having launched 174 products last year, meaning they launched a new product every other day is a huge feat. Now focusing on sustainability, a key global issue, to see what Hindware can do in terms of water conservation and providing more sustainable products. This award is a reaffirmation of fact that Hindware continues to be the most admired bathroom company in India, providing meaningful and innovative solutions to customers across demographics.
We catch up with Mr. Manish Bhatia, President of HSIL, and find out more
1) Innovation in design to you is…
Innovative in design is thoughtful, meaningful and ambitious. Along with aesthetics, it must respond creatively to a real market need and more importantly to the people whose lives are changed, even if it's just a little. There has been a lot focus on cleanliness in the recent times, Hindware has introduced rimless water closets that ensure the highest level of hygiene with effective flushing.
2) How has Hindware changed your own home / bathroom….
I being an avid traveler, hence having observed that bathrooms are no longer functional spaces but personal spaces that reflect personality of the person who is using it. With Hindware's bathroom solutions, I have been able to plan my space meeting my personal needs and choices. With Ambient Rain Showers, an element of rejuvenation and peace has been added to it.
3) How will Hindware change bathroom design in an Indian home 5 years later…
India is a land of diverse cultures. People have different needs and choices. Hindware consistently strives to do a deep dive study to understand the latest trends and wants of the customer and come up with custom made products. We aim to create multi-bathing spaces thereby accommodating preferences of people using the space.
4) What is the current "bathroom culture" Internationally or in India…
There is a popular demand of customised concept bathrooms, where in bathrooms have become an experience instead of just a room in the house. Due to awareness amongst customers, the demand for premium and technologically advanced has also increased.
5) What is the top tip you would give someone choosing their sanitary ware…
Water is a limited resource, it is necessary for us make sure that every drop counts. Keeping this mind, Hindware has come up with products that save water (WCs use 1.5lts ) and have been accredited with star rating. While buying sanitary ware, one should buy products with star rating and contribute towards water conservation.