Perfect Patchwork
19

Jan

'15

11:00 am

by

Crew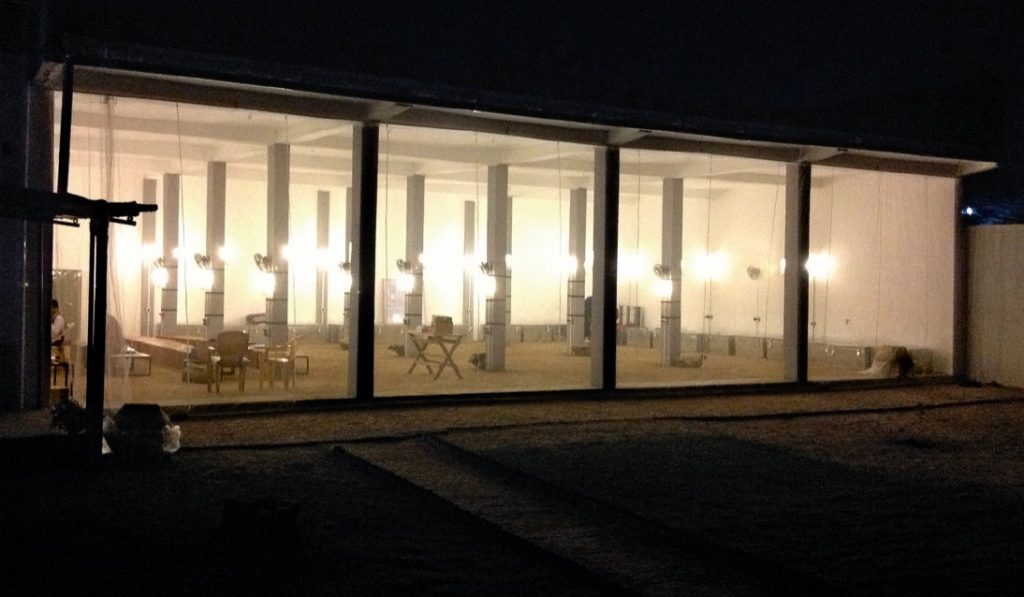 With the Handloom School in Madhya Pradesh, architect Sian Pascale, founder Sally Holkar and the school's students built a place not just for education, but for creating futures.
Australian architect and designer Sian Pascale first arrived in Maheshwar, Madhya Pradesh in July 2012 with a commission to convert a disused bus shelter into a handloom school for young weavers. Pascale had only recently relocated from her native Melbourne to Mumbai, where she met Sally Holkar, the American who had spent the last 40 years revitalizing Maheshwar's rich handloom traditions. "I met Sally at the Bombay Gym expecting to design a handbag or something for [Sally's NGO] WomenWeave," Pascale remembers. "I walked out with my first solo architectural project."
She had her work cut out for her. "The space was really depressing. Structurally it was fine, but it was leaking; things weren't finished." Within six months— and a budget of just over `2 lakh—Pascale transformed a bus shelter into a multifunctional space where up to 25 young weavers could learn business and marketing skills to help them rewrite their role in the setting of 21stcentury India. During her first exploratory visit to Maheshwar, Pascale sat down with several of the weavers who would later participate in the school's inaugural session to discuss their vision for the space. "With the help of an interpreter, I asked them: 'What kind of materials do you like? What kind of colours?'" "The whole design of the Handloom School was created by the young weavers," recalls Ganga Kanere, a 30-year-old weaver from Maheshwar who, over the course of the design and construction process, became Pascale's right-hand man. "We needed a simple school, a simple look. We wanted to sit on a mud floor. Most of the weavers are students, too, and we only had time after 6 o'clock, so the lighting had to be good." The completed building, devised and executed by committee, is both airy and utilitarian—grass-roots architecture built around unexpected details and the intuitive, yet dishearteningly rare, imperative to create a space entirely for the people who will use it.
In an exclusive in Architectural Digest India's January – February 2015 issue