Phenomenal Design Moments At Dubai Design Week 2021
18

Nov

'21

11:10 am

by

Beverly Pereira
A solid stone coffee table softened by its gently rounded edges. The smooth, cool sensation upon brushing past a metallic surface. The design world is a highly tactile one. Design is also visionary, and in the current scheme of things, can be a solution that responds to a new set of exploratory inquiries to navigate a post-pandemic world. Over six days, from November 8-13, moments such as these and plenty more came alive at the seventh edition of Dubai Design Week. The mood was just like those that took place prior to 2019; there were interventions with high engagement and thought-provoking showcases fuelled by intriguing collaborations.
The global design world had once again converged in Dubai to celebrate meaningful and visionary design from across the world with a spotlight on the region. A stellar line-up of talks by global industry experts, the MENA Grad Show showcase of social impact innovations projects by university students from the region, a bustling Marketplace with local designers, and a host of workshops added to the charm of attending a global design week that had successfully returned in full physical form.
The experiential atmosphere at Dubai Design Week began at the very outset with a multi-sensory entrance to Downtown Design. Titled 'Thru', this sculptural pathway encompassed a mosaic created by Italian artist Antonello Blandi. An immersive installation, complete with selfie pods, the sparkling portal to the design fair was the product of a collaboration between Dubai-based architecture and interior design consultancy NIU Studio, Italian mosaic brand Fantini Mosaici and lighting company Artemide.
Experiential Booths
After the hybrid format of 2020, the Downtown Dubai design fair was abuzz again with a fantastic footfall. Participating brands and designers from over 20 countries went the extra mile to showcase design and creativity, opting for set-ups akin to art installations rather than conventional booths. A limited-edition handcrafted Kimoko & Kinoko coffee table set by Monochrome Study was placed atop a mound of sand inside a dramatically lit chamber; evocative of the local geography, the Mise-en-scène was out of the ordinary.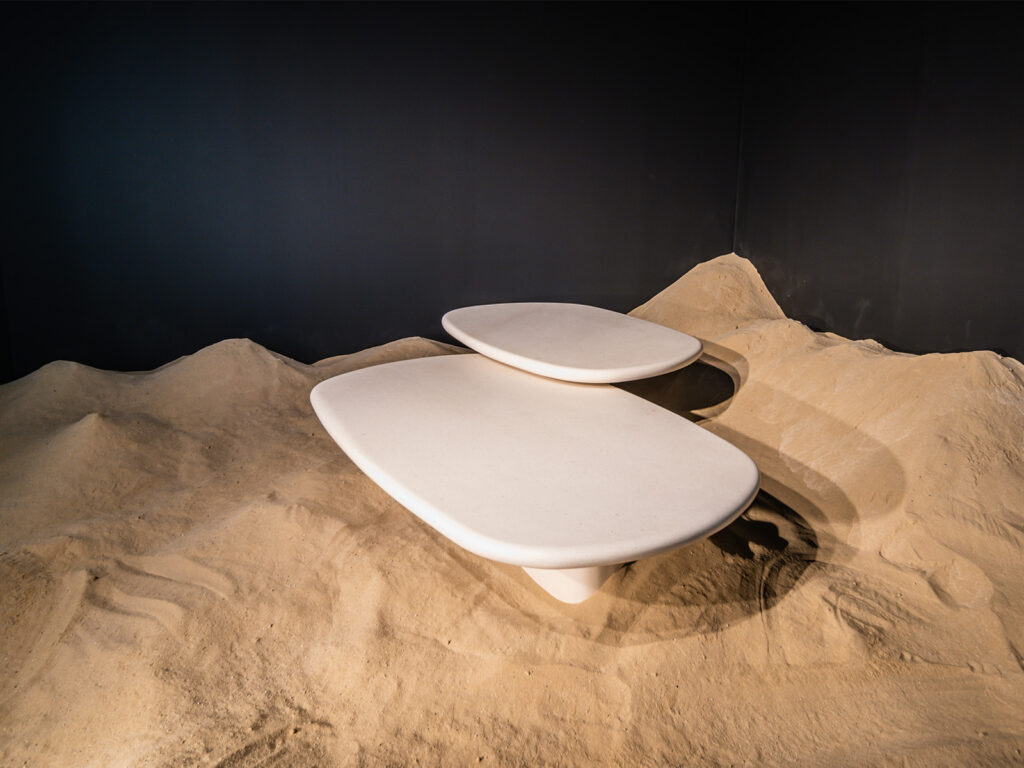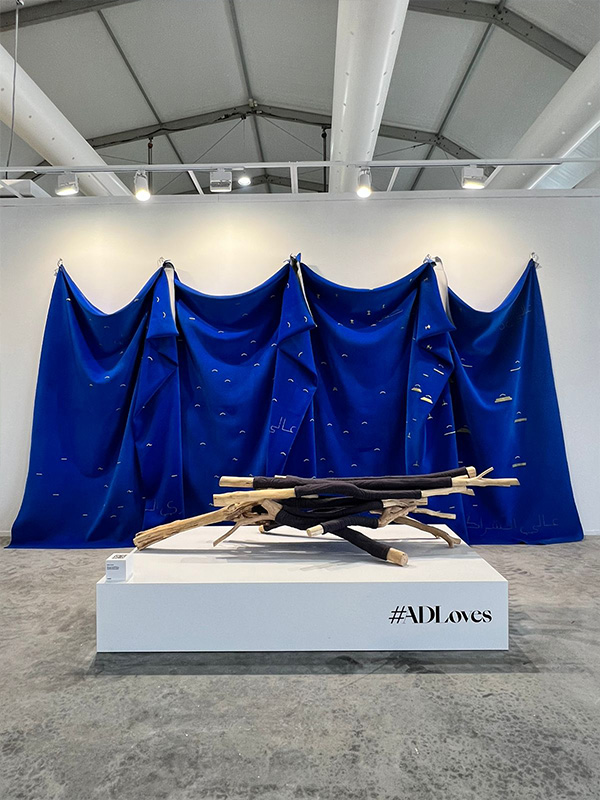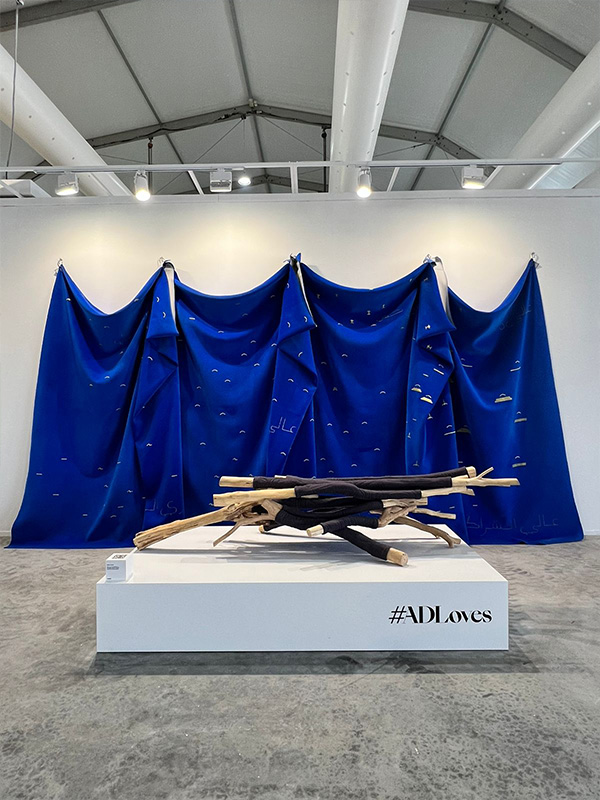 Danish textile brand Kvadrat Febrik collaborated with designers from the region to present its textiles in an extraordinarily striking manner. For 'A Softly Winded Chair', Faysal Tabbarah worked with a heap of found tree branches wrapped with fabric to create an abstract iteration of a chair. Hanging behind, 'Blue Velvet Colonnade' by designers Bahraini-Danish turned a large swathe of royal blue Kvadrat fabric into a dramatic three-dimensional backdrop depicting the topography of the Bahrain town of A'ali.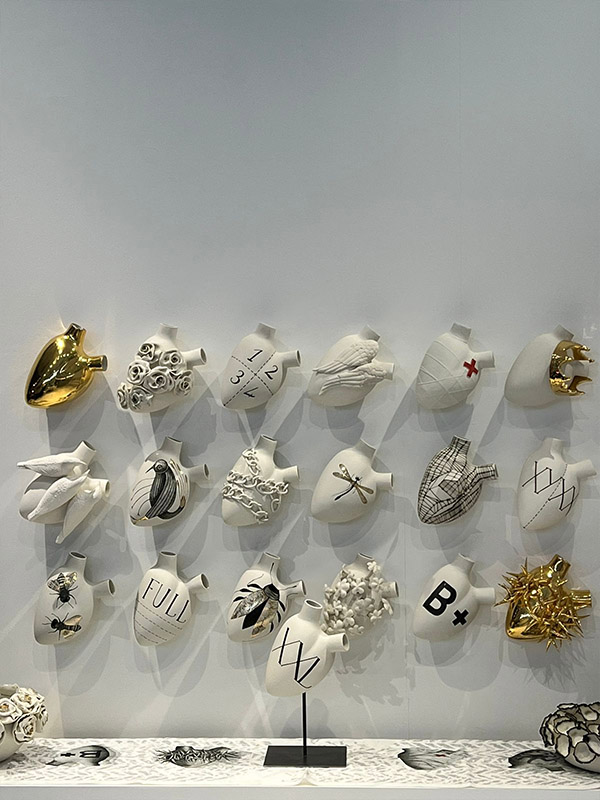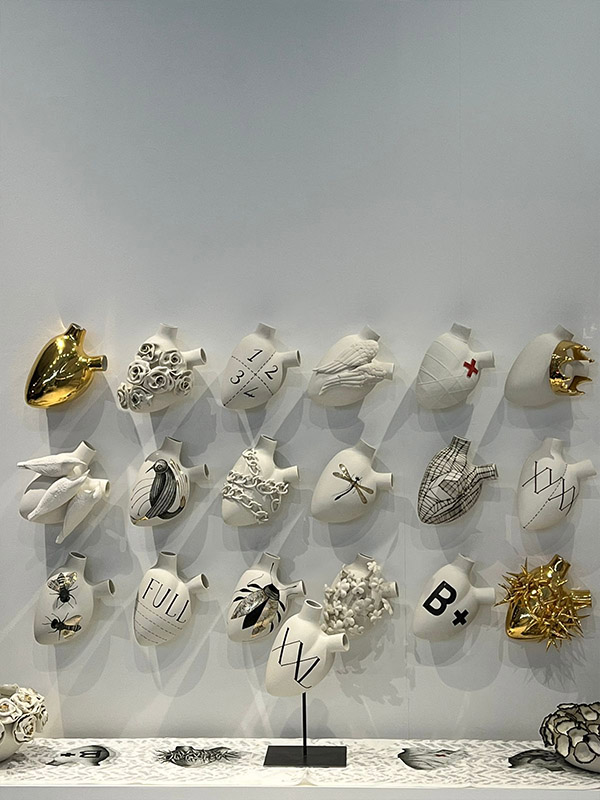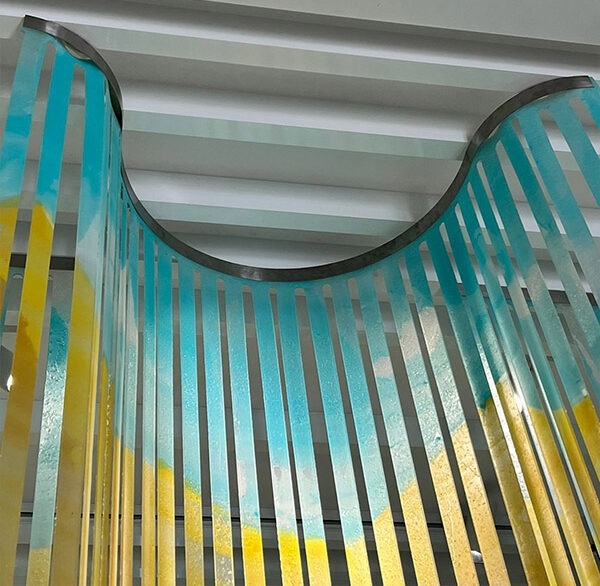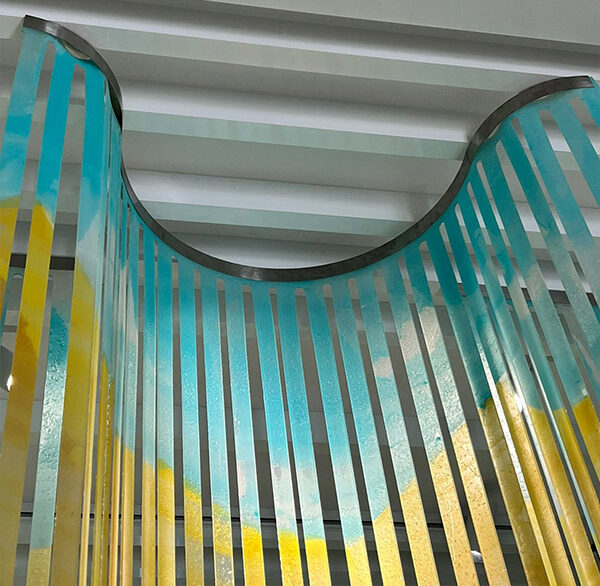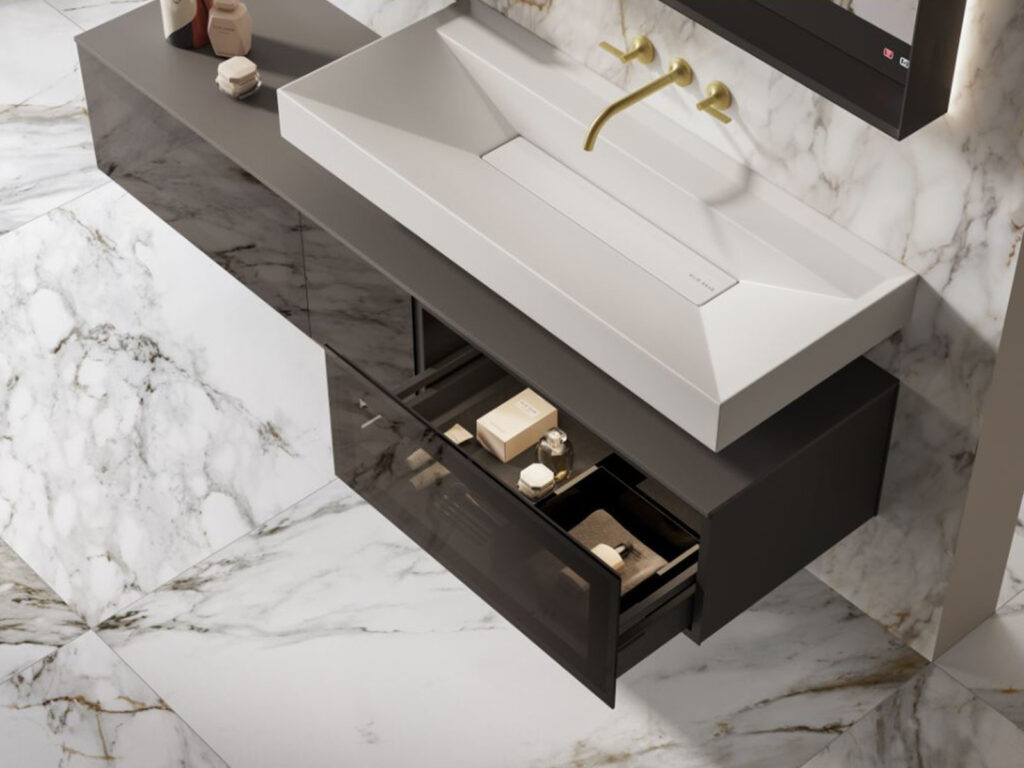 After the recent Elie Saab Maison launch in the UAE, the Lebanese fashion designer unveiled a bathroom and surface collection at Dubai Design Week. From luxurious surfaces and ceramic tiles created in collaboration with RAK Ceramics, to glam vanity mirrors and bathroom fittings, this launch was well in line with the designer's penchant for exquisitely sumptuous style.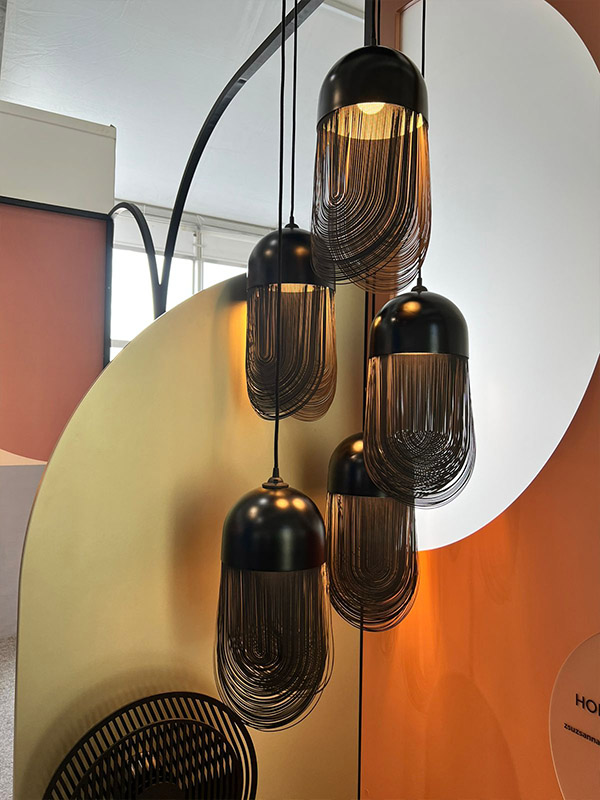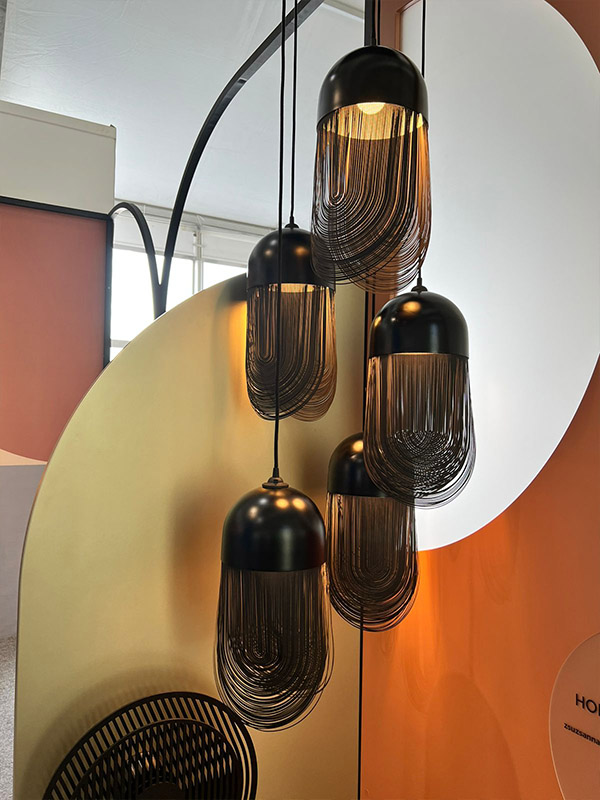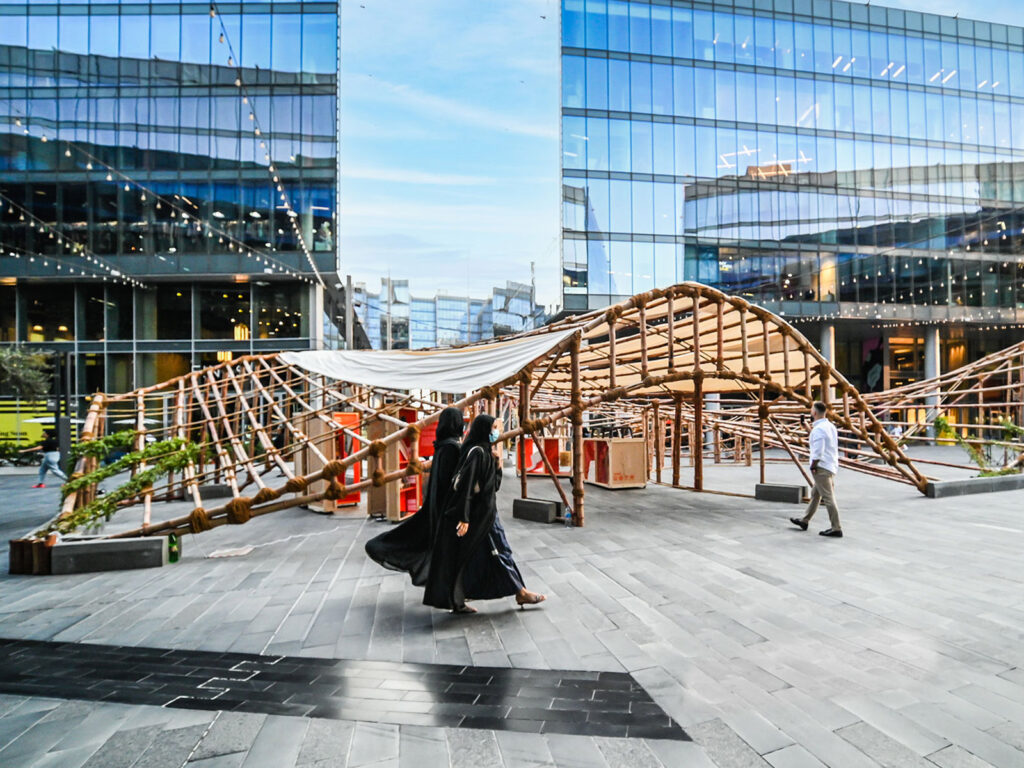 Spaces For Reflection
Dubai Design District (D3) came alive with 15 public art installations. A crucial aspect of Dubai Design Week, the 2021 Abwab commission was awarded to Dubai-based architect Ahmed El-Sharabassy for his proposal 'Nature in Motion'. Every edition of DDW sees Abwab ('doors' in Arabic) as a platform for creative talent from the UAE and the MENASA region. This year's winning proposal responded to the theme of regenerative architecture and restorative design. The Dubai-based Egyptian architect put forth a pavilion reflecting the evolution of Dubai from desert to megacity. Referencing Dubai's geography and the ever-changing nature of desert dunes, the installation with its undulating form created a dialogue between the desert and the city, hinting at the integration of nature into developed urban areas. The lightweight architectural pavilion in the central area of Dubai Design District served as a public space for visitors, while holding space for an exhibition titled 'Pulp Fusion'. Curated and produced by Beirut-based architecture firm Bits to Atoms, the exhibition explored human impact on the planet and highlighted the role of design as a restorative tool with nature as its core.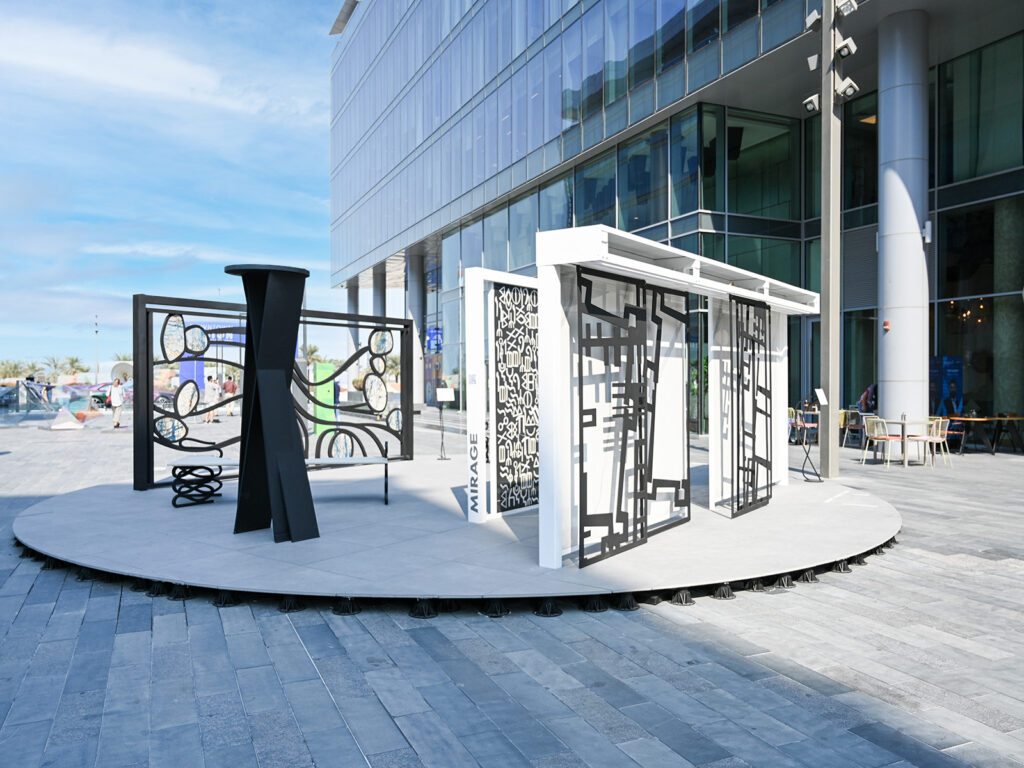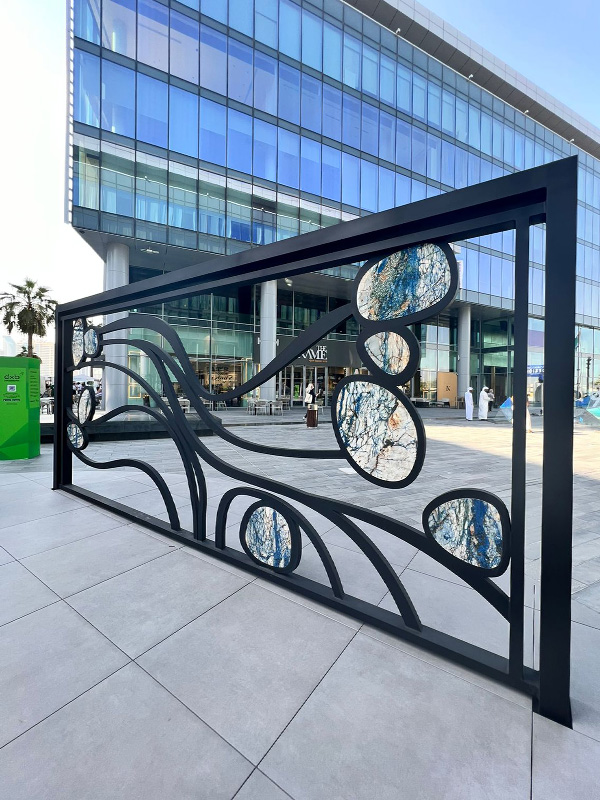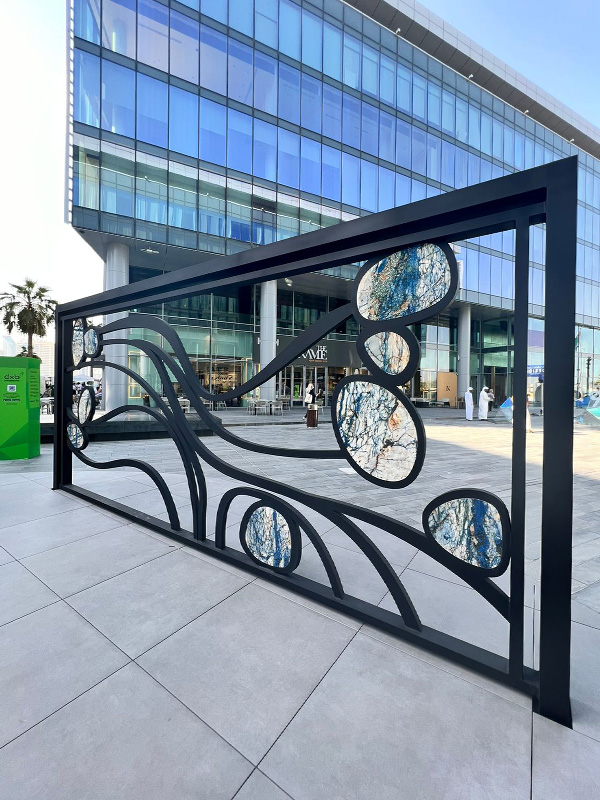 The architectural installation 'Athenaeum' by artist Ana Carreras for porcelain stoneware brand Mirage and Lever, looked to the past to shine light on the architecture of the ancient city of Mleiha and its recently excavated remains. Using the architecture of the 3000-year-old city as a starting point, this 99% recyclable installation tells the fascinating story of one of the oldest societies unearthed in the region till date.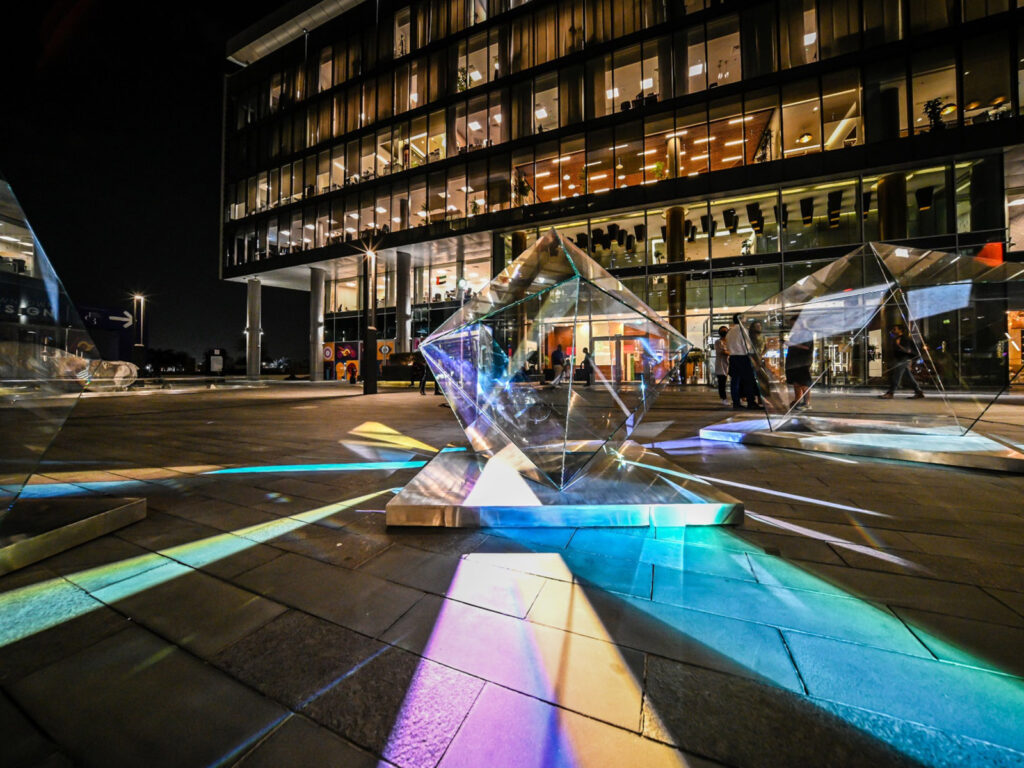 Meanwhile, 'Shape of Light' by conceptual art studio Shuster + Moseley invited visitors to reflect on going deeper within. The towering geometric installation utilised clear optical glass panes to reflect and refract light. Whether it was day or night, the installation effectively created a space for contemplation by casting an ever-changing projection of beautiful prismatic forms.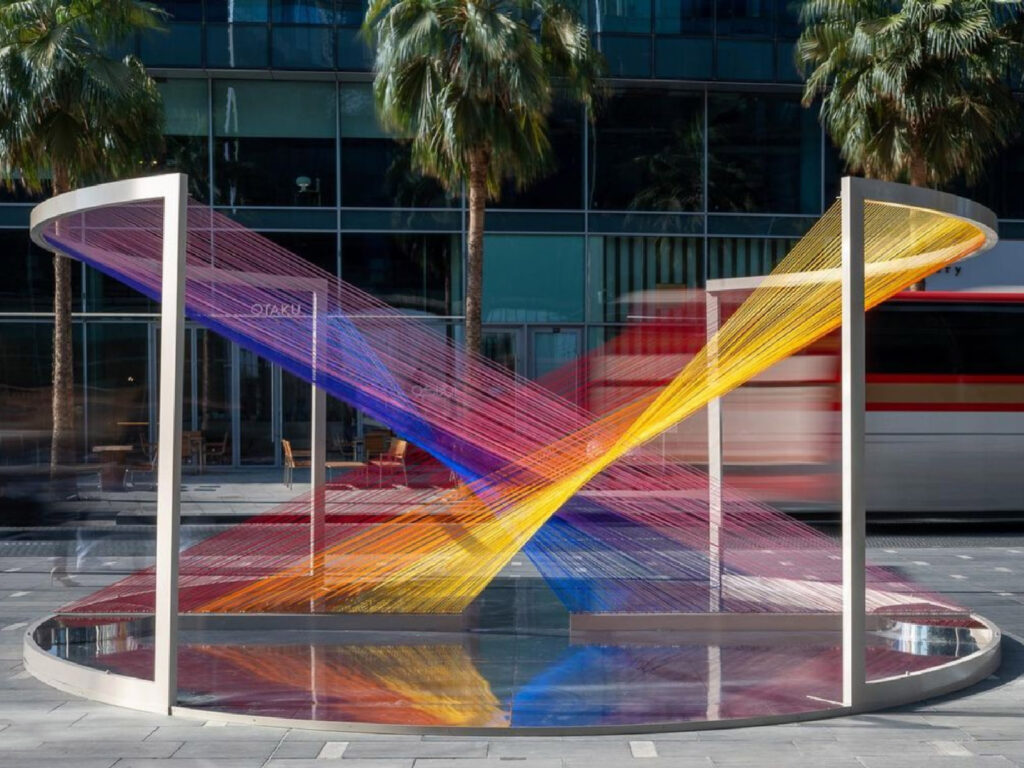 Another prism-like installation, 'Connectivity' was created from two layers of recycled woven rope stretched across a circular framework. Designed by K.art Group led by architect Mustafa Khamash, the vibrant installation was intended to acknowledge the importance of social connections and interactions, while celebrating the diverse and culturally-rich fabric of Dubai.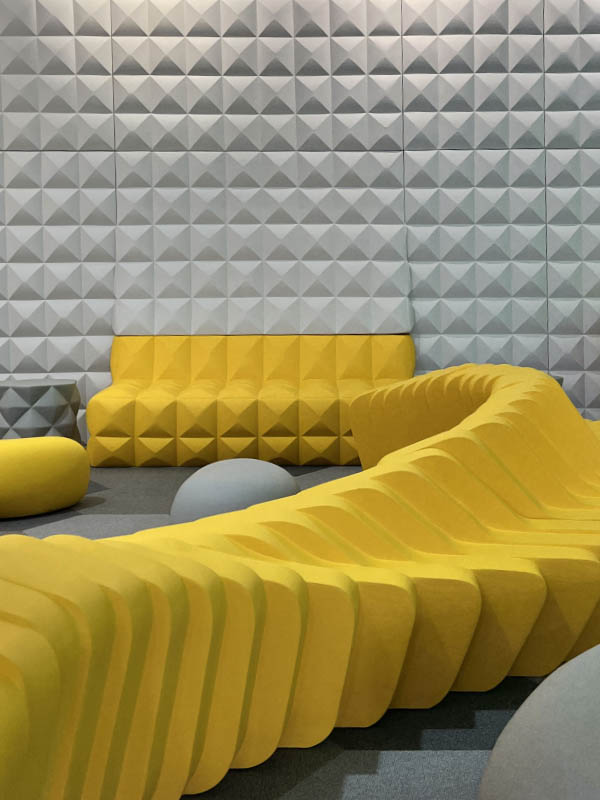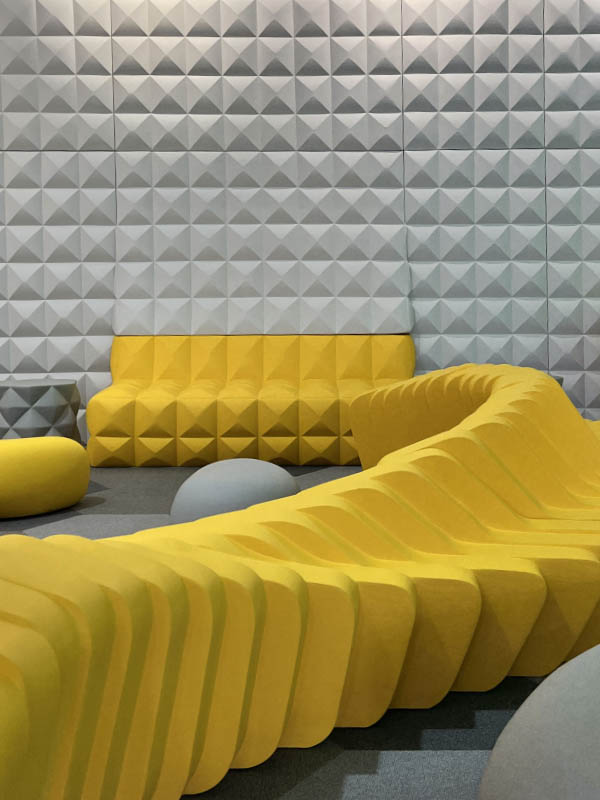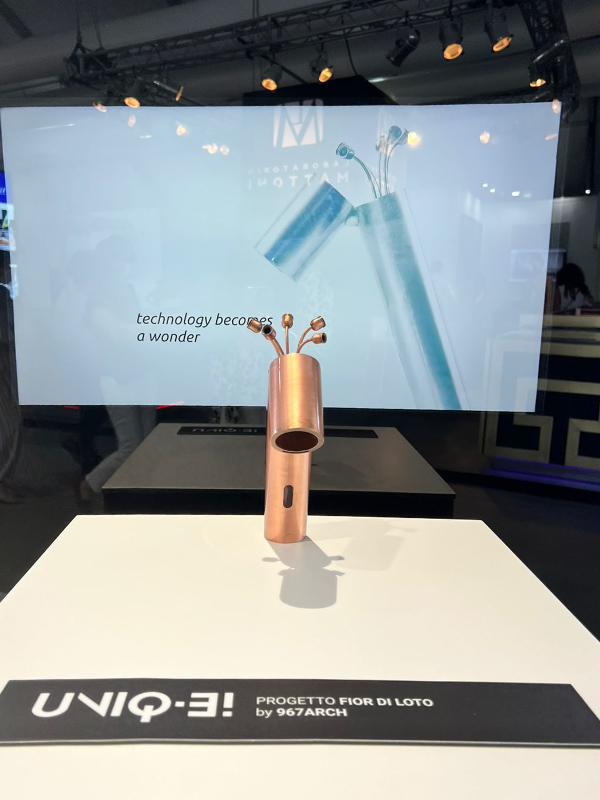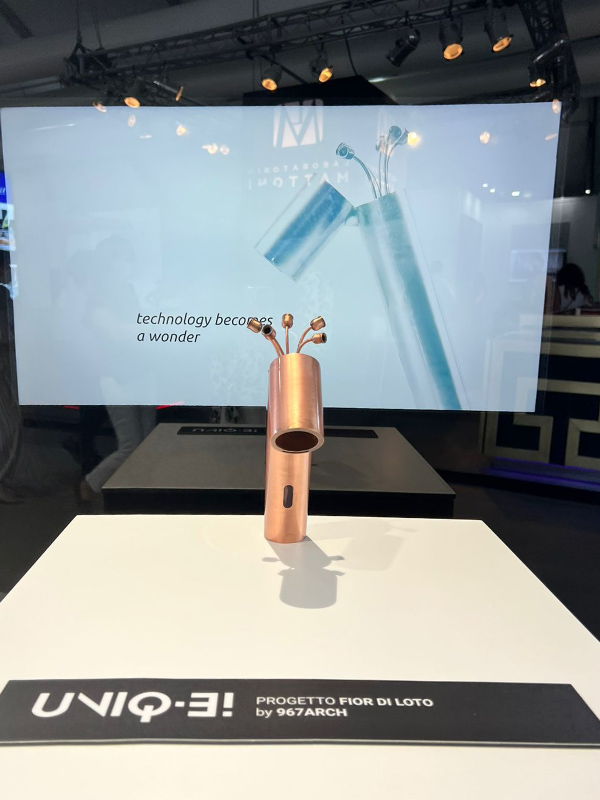 Tapping New Possibilities
The world of faucet design has reached an all-time high as was evident at the UNIQ-E booth. Milanese architecture studio 967Arch presented a sculptural and poetic water faucet, while architect Gerardo Sannella's MYGG reimagined the traditional pipe form of a faucet as circles that regulate the flow of hot and cold water.