Photographic Reprints of Frida Kahlo and Diego Rivera Make Their Way To India, At Gallery G In Bangalore
27

Sep

'22

6:31 pm

by

Manisha AR
For the first time in India, photographic reprints of iconic Mexican artists Frida Kahlo and Diego Rivera are on view at Gallery G in Bangalore. The exhibition, "Diego and Frida: Life Chronicles," sheds light on the networks they built and their role in politics in Mexico and the wider global art world. Popularly known for her self-portraits and nature-inspired work, Frida Kahlo spent a significant part of her life engaging in politics. At a political gathering at her university, she met the renowned muralist Diego Rivera. In 1929 they decided to get married despite resistance from Kahlo's family. Many are familiar with their volatile relationship with each other; they married each other twice after a brief separation and eventually lived and worked out of two different houses.
The exhibition is presented in honour of Mexico's 212th Independence Day and takes viewers through the couple's personal and political trajectory. It also sheds light and offers viewers insight into their artistic careers. The reprints have made their way to India through a partnership between the Mexican Consulate and the Sandeep and Gitanjali Maini Foundation. The original images, taken by various artists who encountered the couple, are on permanent display at the Museo Casa Estudio Deigo Rivera y Frida Kahlo in Mexico.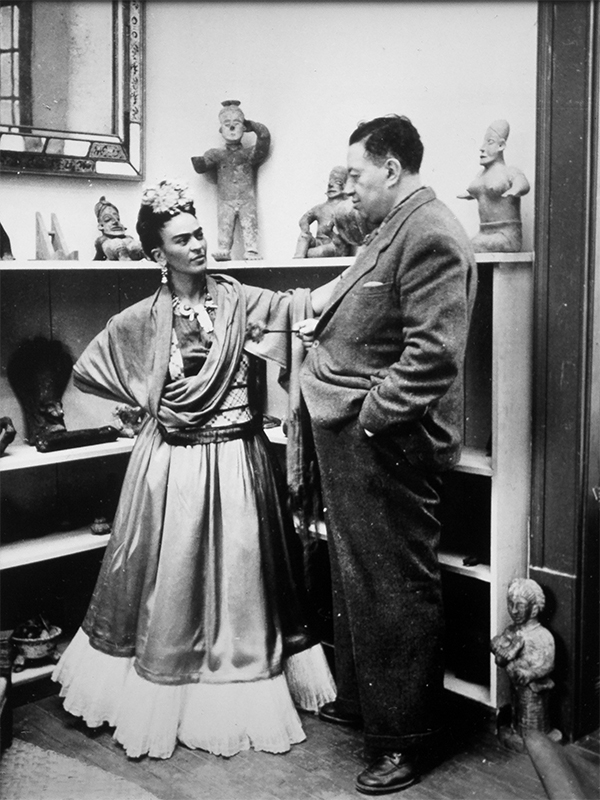 The show begins with a glimpse of Frida Kahlo's and Diego Rivera's childhood, moving on to their early encounters at protests and public events. The images are reprints of works by various photographers the couple had hosted and met during their lifetime together. A large part of Kahlo's early childhood was documented by her father Guillermo Kahlo, a well-known photographer in his time. Through 60 photographs, the exhibition guides viewers through the lives of Frida and Diego beginning with their childhood; it continues into their tumultuous marriages, and finally ending at their funeral and the lives they touched. According to the exhibition text, "Over the years, they created a network of artists and intellectuals who would become part of the modernizing forces of the country."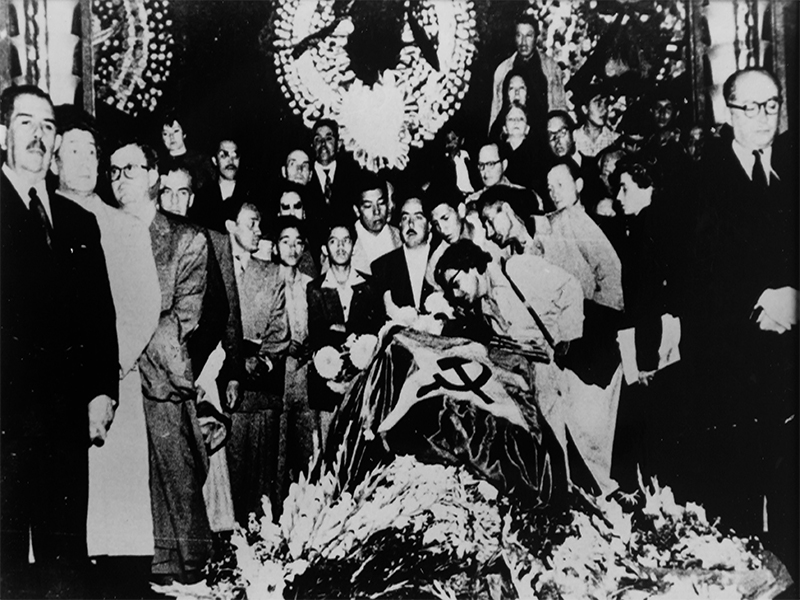 Like most art enthusiasts, if you are already familiar with the works of Kahlo then the exhibition serves as an informative glimpse into her personal and political life with Diego. The show includes a photograph of Kahlo working on the painting 'Diego on my Mind' in 1943, at her studio in Coyoacan. The exhibit also features images of Rivera in conversation with Chilean poet Pablo Neruda and Mexican photographer Guerillmo Zamora.
Born during the early stages of the Mexican Revolution, Kahlo's life was influenced and greatly impacted by the movement. This revolution was the precursor to the creation of a 'Mexicanidad' or 'Mexicanness,' a cultural renaissance to create unity, which spread throughout the country. From the Tehuana dresses of southern Mexico that she often wore to Aztec symbols like flowers, monkeys, and skulls that featured in her paintings, Kahlo was very heavily influenced by these ideas.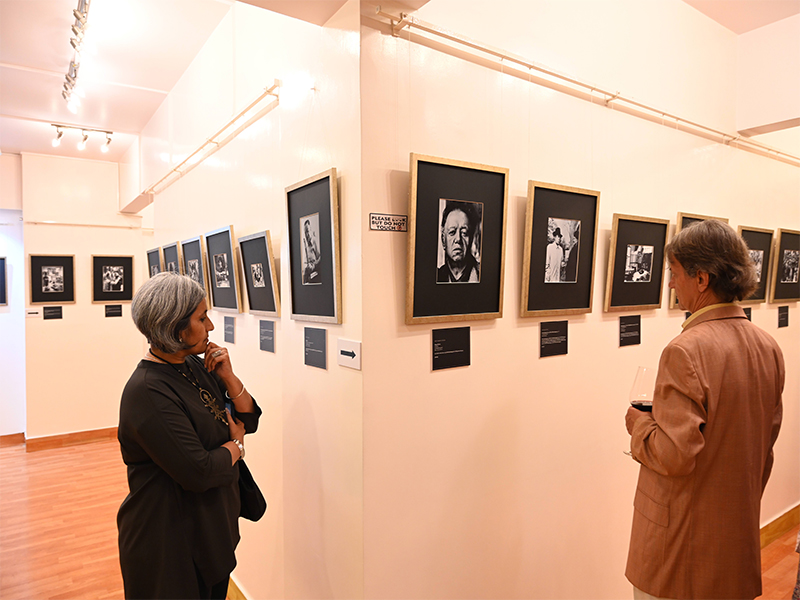 Meanwhile, Diego Rivera, known for his bold, large-scale murals and paintings was an active member of political movements and was deeply influenced by the revolution. He sought to create work that embodied these revolutionary ideals. In 1934, he was commissioned to paint a mural titled 'Man at the Crossroads,' at the Rockefeller Center which was later cancelled because it became the subject of deep controversy for being "anti-capitalist propaganda." A comment on the world coming to grips with the political tensions of the 1930s, his mural continues to remain a topic of discussion to date.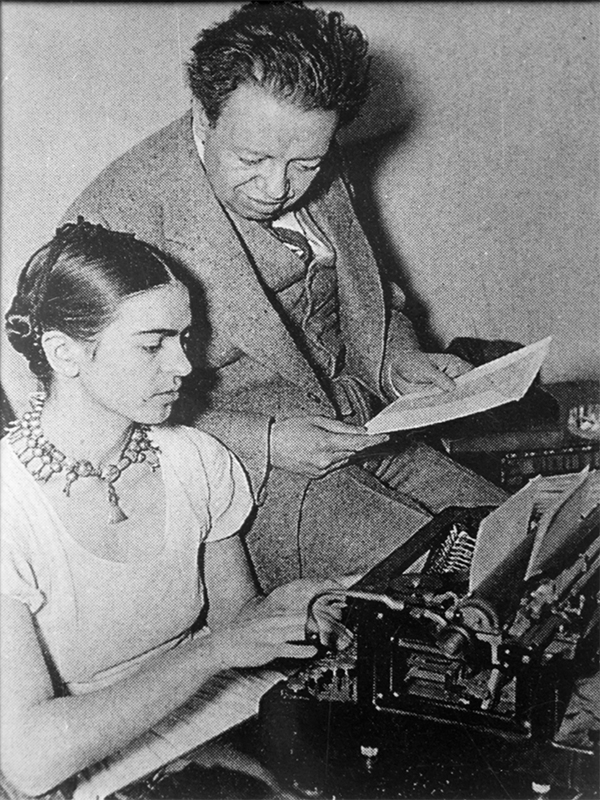 The exhibition reaffirms how their works–whether political or conceptual– were filled with hopes and dreams for a free, and proud Mexico. Both Kahlo and Rivera were active members of the Communist Party and remained involved in anti-imperialist politics their entire life. An informative peek into the past, "Diego and Frida: Life Chronicles" is a reminder that it takes a lot more than bold fashion choices to make a lasting impact.
These photographs will be on display from 11th September to 10th October 2022.