Renowned Gallerist Sundaram Tagore On Buying Art In A Virtual Art World
25

Nov

'20

9:30 am

by

Manisha AR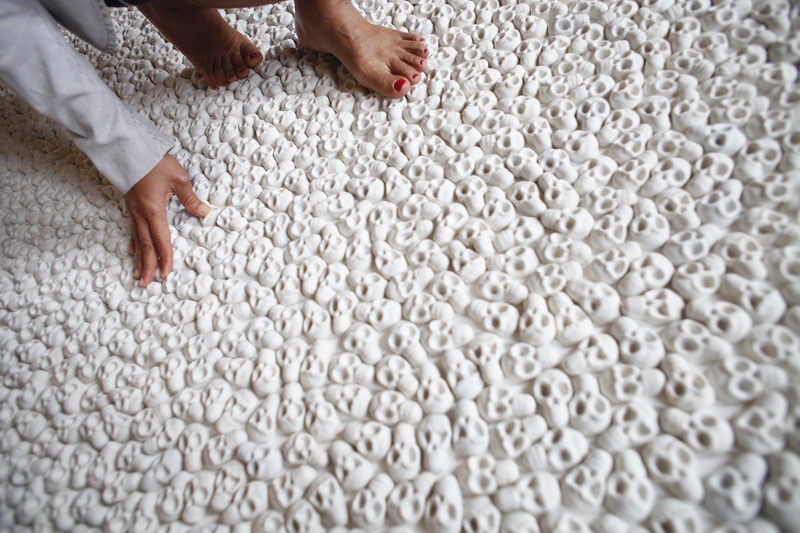 Sundaram Tagore describes his work as the facilitation of arts between cultures. Born in Calcutta, brought up in various parts of North India, educated at Oxford (plus the United States) and having lived in Singapore, it should come as no surprise that he has opened galleries in four different time zones. Sundaram Tagore galleries are located in Hong Kong, Singapore, New York and as of this year in London as well. There is a strong inclination towards cultural exchange with an international perspective in all of the projects that they take on. In 2015, he curated and organized an event collateral to the 56th Venice Biennale titled Frontiers Reimagined. The show brought together forty-six artists, painters, sculptors and installation artists to explore the themes of cultural boundaries.

In 2019, his second film, Louis Khan's Tiger City, premiered at the Museum of Modern Art in New York. This feature-length documentary traces the story of renowned American architect Louis Khan I who found himself building "a daringly modern and monumental parliamentary complex in war-torn Bangladesh." Tagore has advised and worked with many international organizations like the National Gallery of Modern Art in New Delhi, the Metropolitan Museum and the Museum of Modern Art in New York as well as the United Nations. The most fascinating aspect of Tagore's work is the ways in which he is able to bring artists with multiple cultural identities to the foreground and showcase their multiplicity as strength. Instead of being pigeon-holed into stereotypes and identity tropes, these artists are able to present themselves as the true outcome of international cultural exchanges.
Design Pataki spoke to Tagore about the recent shifts that have occurred in the art world in response to the pandemic. As an experienced art writer, curator, consultant and gallerist his outlook is optimistic. He offers advice on approaches to buying art in this new normal and shares what it's like to rely on social media and virtual events to engage in artistic dialogue.
Design Pataki: Before we dive into the art market, could you tell us about your upcoming film and gallery opening in London?
Sundaram Tagore: I have always been interested in filmmaking. While I was studying art history in college, I was dreaming about making films. So, in 2005 I went to the New York Film Academy to learn the craft of filmmaking. My first film, The Poetics of Color is about an Indian artist Natvar Bhavsar's journey from a small town in India to the epicentre of the art world in SoHo, New York.
My second film, Louis Kahn's Tiger City, chronicles the reverse journey. It's about the noted American architect Louis I. Kahn and his project on the Subcontinent. Kahn designed the Ahmedabad Institute of Management and the Bangladeshi parliamentary complex. The film is truly global in nature and was shot in 14 countries. I was really pleased when it was released on Amazon Prime and PBS All Arts. I hope it will be shown in India soon.
Regarding London, we're a global organization headquartered in New York with a gallery in Chelsea, and on Madison Avenue. We also have a large space in Singapore. I'd always wanted a place in London as we have a large collector base there. When I learned about Cromwell Place, the new arts hub, I jumped at the prospect. It is a truly brilliant idea, creating a membership-based space where a community of galleries, collectors and more can join. Within Cromwell Place, we'll have a permanent viewing space where we can exhibit art and entertain clients. We are hoping to stage our first exhibition there in May if the pandemic permits.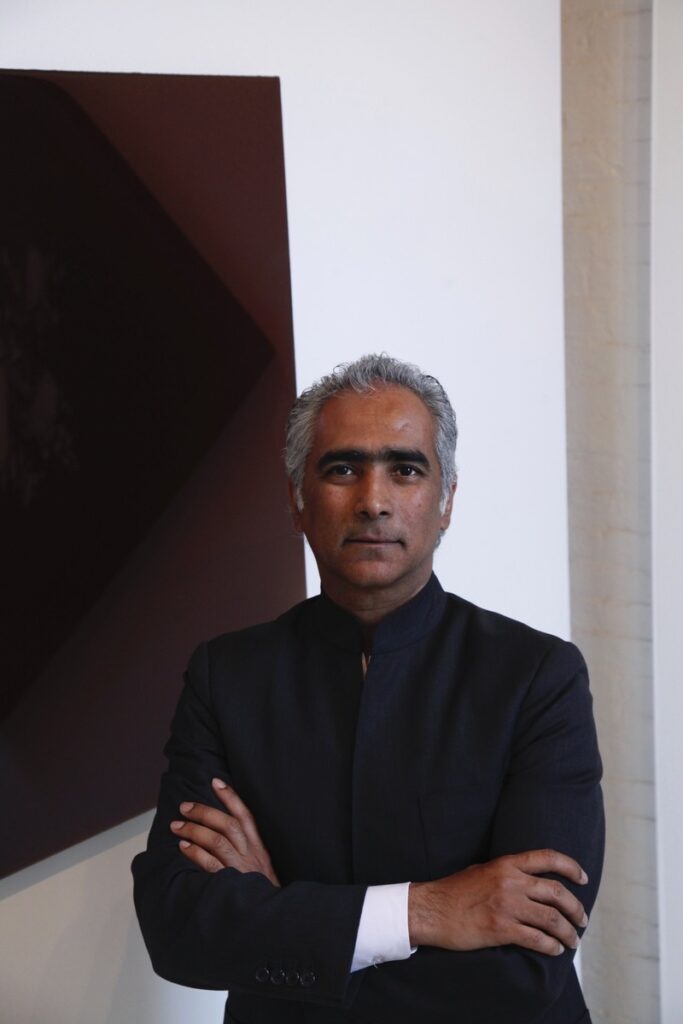 Design Pataki: What would you say has changed for art dealers since the pandemic unfolded?
Sundaram Tagore: A lot has changed. The gallery business is a social business; it's about people and ideas as well as the business. The social, or the people aspect, has drastically changed since we are unable to entertain large groups or host large gatherings, cocktail parties or gallery openings. These settings allowed people to meet, converse and exchange ideas. We are definitely missing the in-person social interaction and the creativity that sparks.
In order to survive, gallerists and artists have moved online. Initially, we thought this would be disastrous and we would see a sharp downturn in sales. But that's not been the case. We've been using online viewing rooms to stage online exhibitions and our collectors have embraced it wholeheartedly. We've necessarily invested in technology and improving our digital outreach. We're investing more time in data management, upgrading our website, and also using VR.
We were lucky that we started with a robust global mailing list. In 2015 we curated "Frontiers Reimagined," an exhibition at the Venice biennale. It was one of the biennale's best-attended collateral exhibitions. More than 26,000 people visited over seven months. This event, along with regular participation at art fairs around the world over 15 years allowed us to amass our mailing list. We've been able to tap into the list in a meaningful way now through digital campaigns.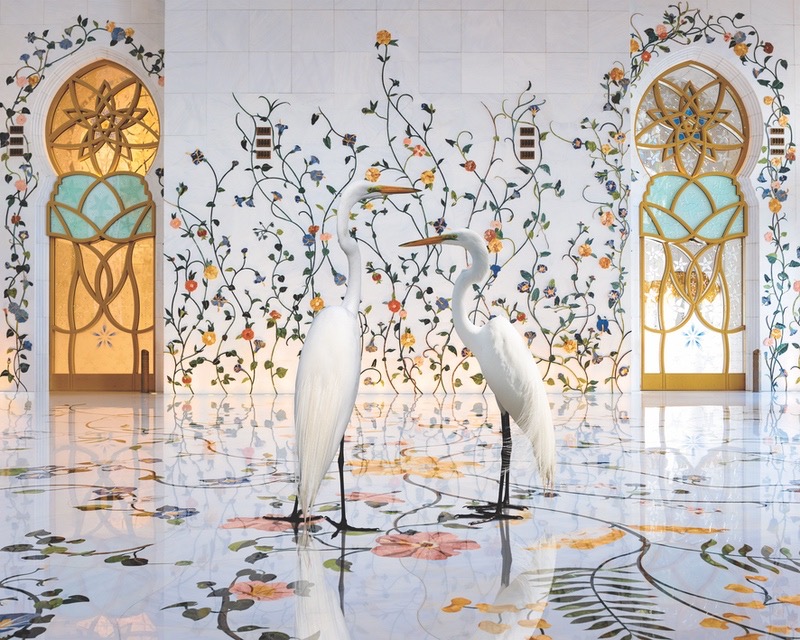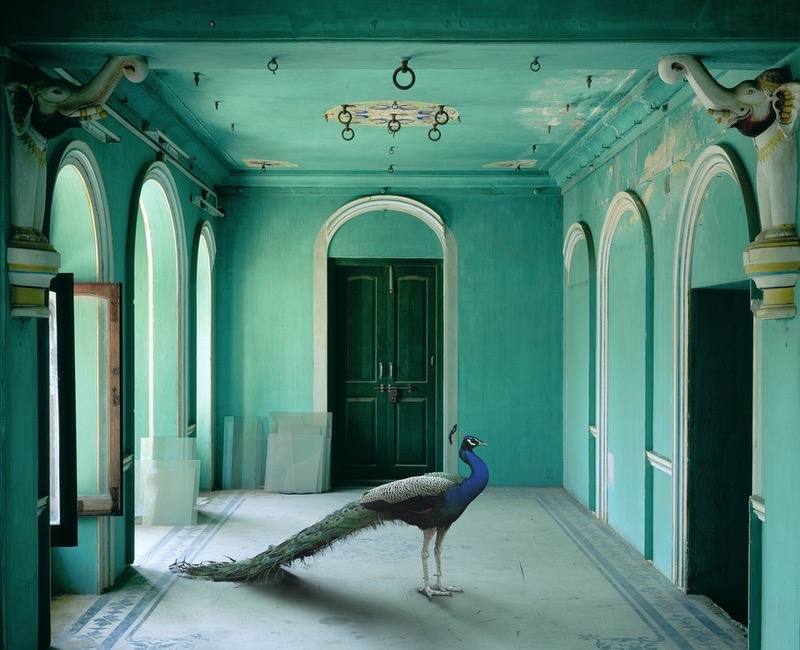 Design Pataki: Speaking of social, how much of a role would you say social media plays in the sale of an artwork and to your gallery when looking at artist trajectories?
Sundaram Tagore: Personally, I can't really gauge the value or importance of a piece of art on social media. This is particularly true if I'm encountering an artist's work for the first time. It's difficult on Facebook or Instagram to note the details. However, that said, social media plays an important role in helping clients understand what kind of art a gallery shows and builds awareness for the gallery and the artists. It's a gateway for more meaningful conversations and client interactions.
Appreciating art is a visceral experience, one that I believe is best done in person. For example, it's like meeting someone only on the telephone or via email. It's hard to get the complete picture. However, once you know the person or the artwork, one feels more comfortable encountering it digitally. Although I do think sculptures, installations and 3D works of art are easier to read on a digital platform than two-dimensional works.
Design Pataki: Has the pandemic opened up avenues for new collaborations in the global art market?
Sundaram Tagore: Yes, this is a very positive outcome of the pandemic. There are all kinds of collaborations being created between galleries, such as galleries marketing artists jointly or doing joint exhibitions. There's also more sharing of information. In addition, collaborations are taking place between not-for-profit and commercial organizations in a transparent manner. Many galleries are joining hands and participating in art fairs and pop up shows jointly. The Hong Kong Spotlight by Art Basel collaboration is one such example.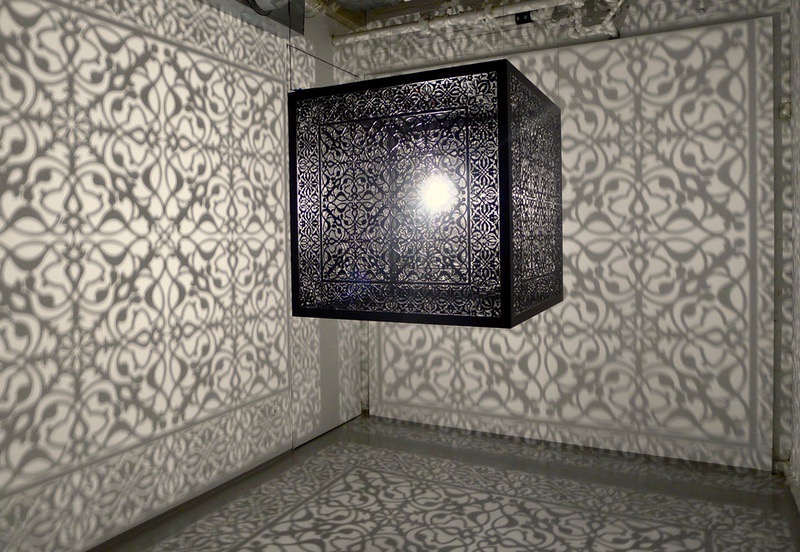 Design Pataki: Without as many art fairs how are collectors and dealers finding new art?
Sundaram Tagore: As a gallerist, I don't usually look for artists in art fairs. I encounter the work of most of the artists I select at biennales or through curators who bring the work to my attention. However, for collectors, they often discover artists at an art fair. It's now our job to reach out to collectors digitally to introduce them to new work.
We have 30 artists on our roster. We have been successful in reaching our clients digitally and promoting our artists. Collectors are now consuming art via this digital outreach. Honestly, gallerists, artists, and collectors are happy not to have to zip around the world at a furious pace to see what's new. It's nice to have work delivered to your inbox instead.
Design Pataki: On a closing note, what specific advice would you offer for those looking to buy art based on online exhibitions and galleries?
Sundaram Tagore: One must do research online before buying a work of art. It's important to gather information about the seller and their reputation. How long have they been in business, where is their brick-and-mortar location, how long have they had a digital presence? An organization can easily appear established or important online, but perhaps lack longevity and a solid track record. As a digital consumer, you have to do your due diligence.
In addition, in order to get an accurate understanding of a work of art presented online, especially scale, one should request the gallery provide a digital mock-up showing the work of art against a wall with furniture. One should also ask for multiple photographs, or even a video to get a sense of colour and texture. This will allow the collector to have a much clearer picture of the work.