Riding Down Memory Lane, Ciclo Cafe, Chennai
14

May

'15

9:00 am

by

Crew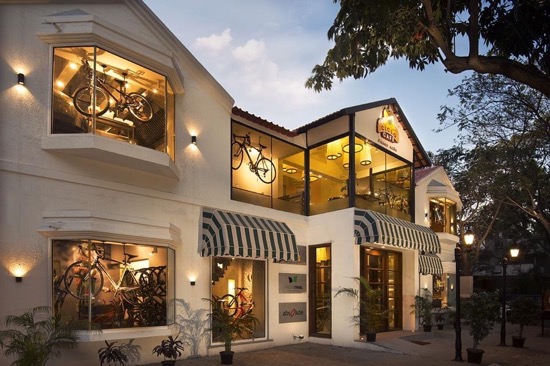 Do you remember those days as a child where you would roam the streets of your colony on your bicycle with your friends? As the wind gushed the faster we went and the feeling of freedom engulfed us. But then we grew up and moved on to cars and bikes forgetting all about the cycle that is the reason for a bag full of memories. Until…. we came across Ciclo Café, that is a cycling café perched on the streets of Kotturpuram in Chennai.
Europe, with its large cycling culture is bustling with such cafes in every city, but Ciclo café is the first of its kind in India. As our country is moving towards globalization and the youth are becoming more health conscious we can see a lot more people adopting this culture in our country as well.
With a well-lit exterior displaying cycles on the windows that beckon you to enter their world and interact with fellow cyclist in this quaint bungalow. The interiors are adorned with whole cycles as well as parts not just to decorate walls but also create light fixtures, seating, wall art and bases for tables. A very earthy warm colour tone has been used through the entire space with rust patterned cement tiles and exposed brick walls. Special attention to lighting has been given to create a very warm and comforting ambience that promotes lively conversation with fellow cyclists about sharing advice or even get them to help you fix your cycles while sipping on some great coffee and nibbling on some tasty treats.
To enrich the experience further they also have a retail store where they house cycles and cycling gear from the top brands of the world. Walnut laminated wooden flooring with exposed brick walls give a rustic vibe. The next time you're in Chennai we would definitely recommend you stop by and soak in the atmosphere at this one of a kind café.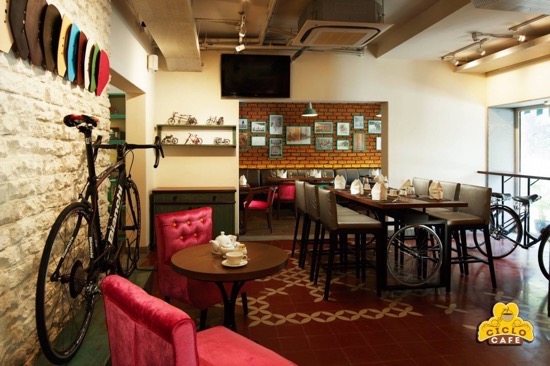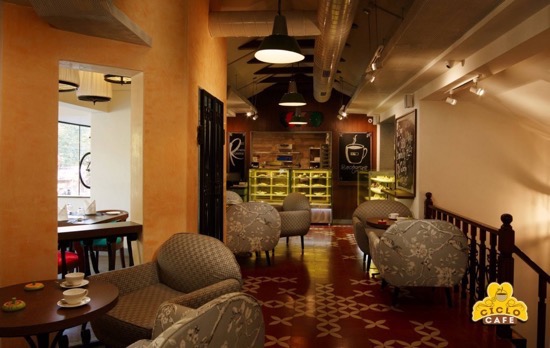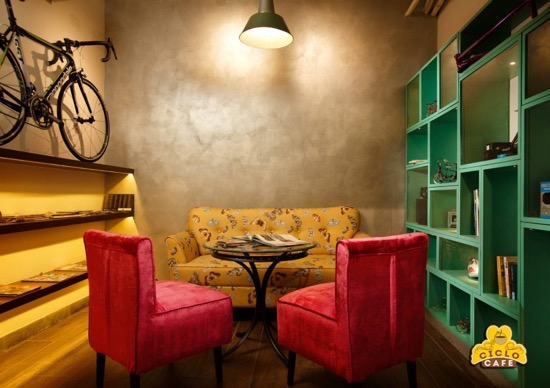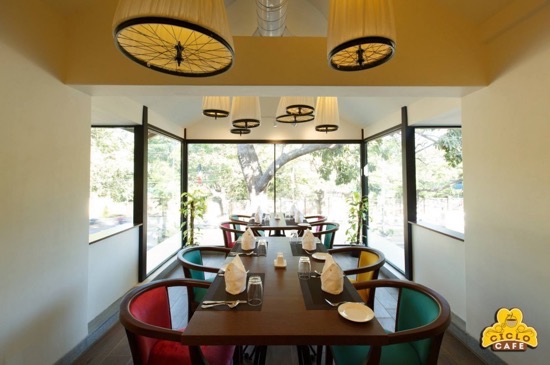 Photographs via Ciclo Cafe