Sihasn – Reinventing Furniture with Indian Heritage Textiles
19

Nov

'18

4:05 pm

by

Nuriyah Johar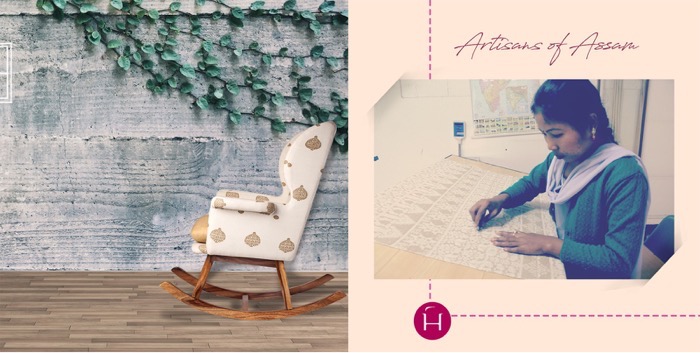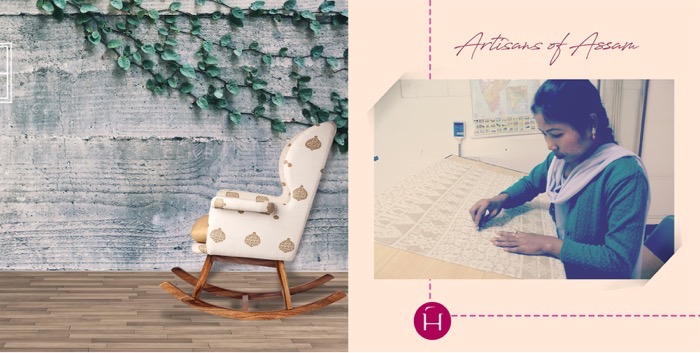 It is said that inspiration can often be found in the unlikeliest of places. For Sihasn, an online furniture brand, inspiration lay in the rich textile traditions of India. From Bhagalpur Linen to Assam Silk, India's textiles are as varied as her people. Dating back centuries, they are intrinsically woven into the cultural heritage of the country. A cultural resource as rich as any, they have found their way into collections of some of the most prominent international fashion houses. International fashion brands have put forth entire collections inspired by India's textiles and prints.
Despite having so much to offer with respect to variety and aesthetic, rich Indian fabrics have rarely left the fashion sphere – leaving behind a vast area of untapped potential. This is where Sihasn steps in – a first of its kind online venture that is taking Indian fabrics beyond apparel and using them as upholstery on furniture. Born out of a simple desire to explore and embrace India's unsung textile heritage, the company curates fabrics which are known for their long-standing traditions, culture, and stories from all over the country and harnesses the skill of seasoned artisans who have mastered their craft over generations. Our favourite textiles from Sihasn's collection include –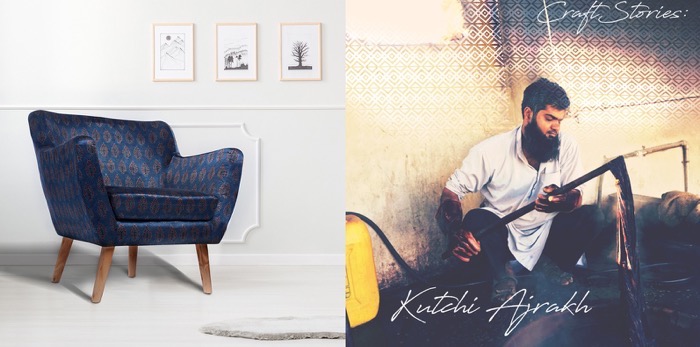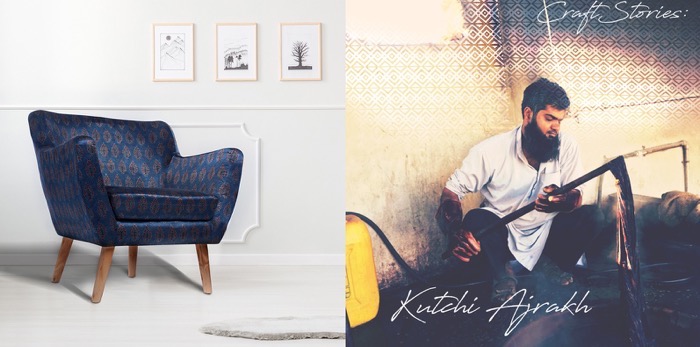 Kutch Ajrakh – Ajrakh fabric is traditionally dyed with Indigo along with other colours and enhancers, then printed on, using wooden blocks. This craft is the livelihood of the semi-nomadic, pastoral tribes of the Banni region in Kutch. Sihasn's Ajrakh, sourced from the Banni craftsmen, is printed on Mashru Silk – a rare form of silk woven with cotton as the lining.
DP Tip – This would make for a stunning statement piece in a space with light tones. Perfect if you're looking to add an Indian element to a modern home.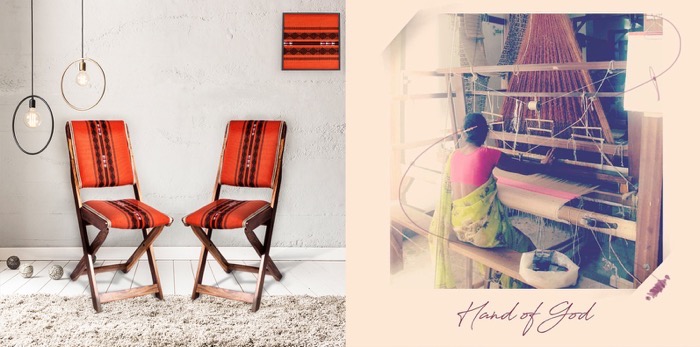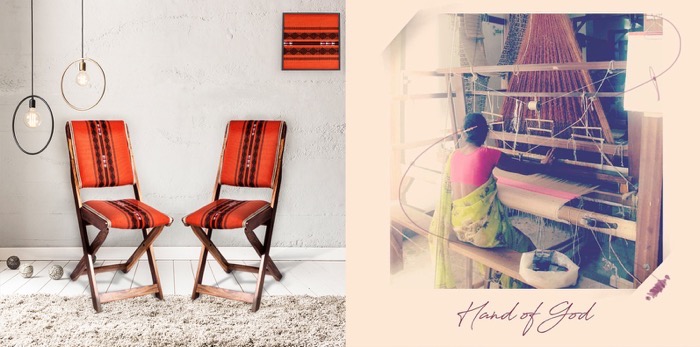 Naga Shawl – The Naga fabric is woven as much with tradition, as it is with yarn. Different Naga tribes have different patterns that are unique to their community. Their textile traditions relate much about their tribal culture. Traditionally the Nagas used cotton in their weaving, and over time, due to greater availability, they introduced wool and polyester as well. Cotton and hemp remain immensely popular.
DP Tip – The Naga Shawl Lounge Chair would fit in seamlessly if you're going for a mid-century aesthetic.
Other fabrics used by Sihasn include Muga Silk, Eri Silk, Rajasthani Dhurries, Kutch Banni Patchwork, and Bhagalpur Linen. Apart from these, they also offer the unique service of customizing furniture using sarees as upholstery – giving a new life to a garment by using it on a chair.

Check out their beautiful furniture pieces on – www.sihasn.com
This is a sponsored post in collaboration with Sihasn.