Sir David Adjaye, British-Ghanian Architect, to design groundbreaking Art Museum in New Delhi
20

May

'19

5:12 pm

by

Crew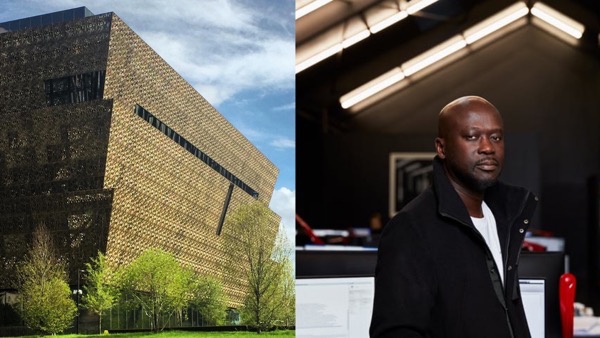 Star architect Sir David Adjayehas been chosen to design a revolutionary cultural landmark in New Delhi. Announced at the Venice Biennale's India Pavilion, The Kiran Nadar Museum of Art & Cultural Center (KNMACC) is set to become the foremost privately-funded institution for the arts in India. The new space will not only open up the 6,000-strong collection to the public but also provide a centre for dance, music and creative education. "This Center will be a cultural powerhouse open to all, furthering our vision of making art accessible to everyone. It is rooted in the conviction that we need to make protected spaces for the life of the imagination. Just as literacy and education programs open minds, the arts and culture experience stimulates new ways of thinking," said Kiran Nadar, founder of the museum
The appointment of Sir David Adjaye has only added to the excitement of an anticipated cultural powerhouse in New Delhi. The illustrious British-Ghanian architect was selected from amongst 47 leading international firms bidding for the project and won unanimously the competition shortlist. His design for the space is set to create a 'cinematic experience' for the visitors, who will encounter art and artists as they move from the street through the atrium and up through the building to the lush rooftop garden.
Adjaye was featured in Time Magazine's list of 100 most powerful people. Amongst Adjaye's other recent accomplishments are his design for the Smithsonian National Museum of African American History and Culture in Washington DC, and his design for Ghana's first ever pavilion this year at the Venice Biennale. "This is our first cultural commission in India but for me personally, it is the culmination of a much longer journey. I first came to India many years ago and immediately felt a profound connection with the life and energy," said Adjaye.
Photograph via Dezeen & Financial Times.