Six Influential South Asian Women Artists Making A Global Mark
26

May

'22

10:11 am

by

Urvi Kothari
Time and again South Asian women artists have broken the glass ceiling and enabled their art to set strong voices in influencing this westernised world. The South Asian Art world is thriving and this strength of female voices is only set to grow onwards and upwards. While streamlining a list of women artists is always a challenge, we have curated a list of six female voices that have affirmatively created a place in this global canon of contemporary art. Working across diverse mediums such as photography, ceramics, sculptures, digital art, painting and many more, these six visual voices have carved a niche and introduced a fresh perspective to common notions of society, identity, time and space. Their art inspires and invokes us to introspect, question and leave back much more than an aesthetic experience.
1. Bharti Kher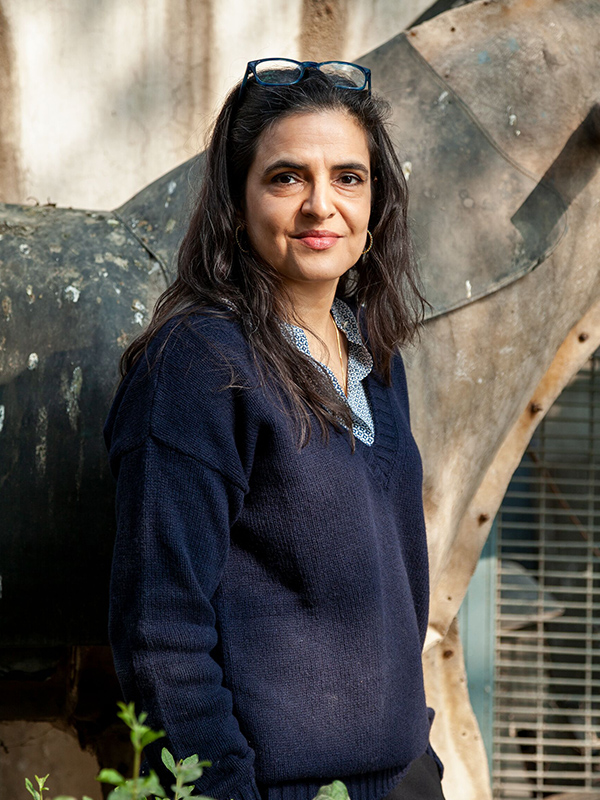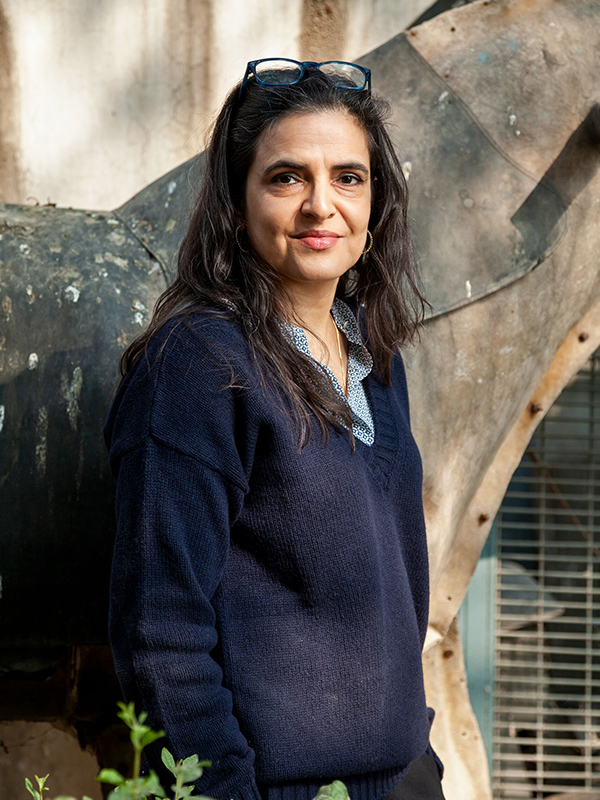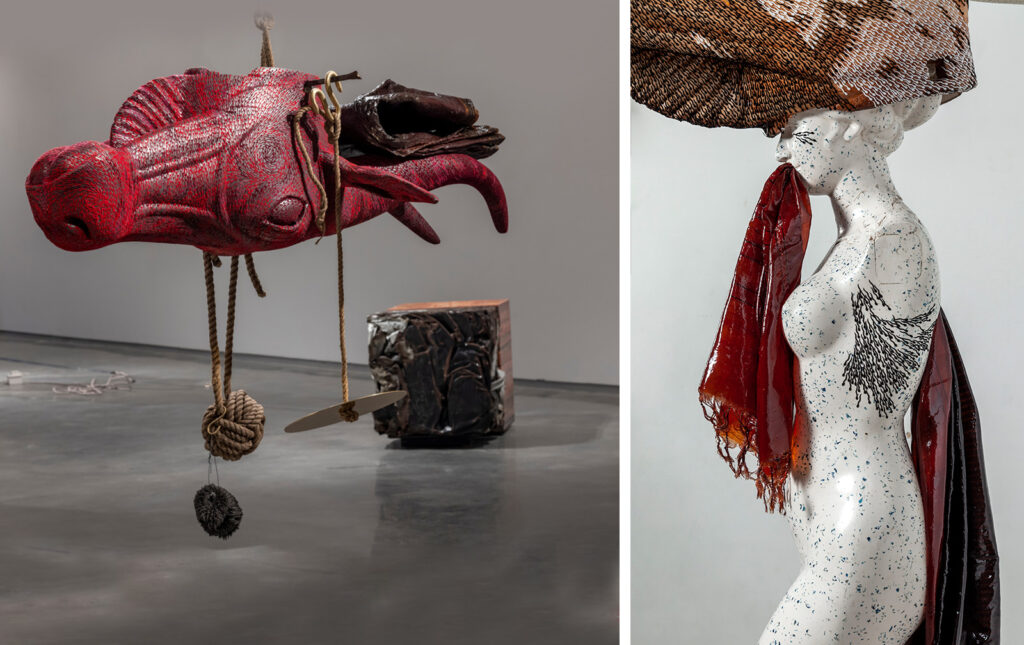 Born in 1969 – to an Indian immigrant family – in London, Bharti Kher infuses new meanings as she adopts and inquires about quotidian life and its daily rituals to give her art a new form. "The way we move through the world isn't random or un-noticed, I want to believe that it is connected to all things and everything. The body is a transmitter and a receiver and all things are seen.", states the artist. Currently situated in New Delhi, Kher's artistic practices use found objects to initiate new discourses between metaphysical and material pursuits. Kher's dynamic artistic practice centres around a common motif, "bindi", that enables her to articulate, animate and narrate diverse themes. First appeared in 1995, Kher's classic use of bindi celebrates her inherent cultural roots and reiterates the idea of the third eye that bridges the gap between the real and the spiritual world. At the centre of her practice is her alluring installation sculptures that define pure abstract beauty. These works feature fantastical hybrid characters, blurring the line between nature and human. Her visual curation includes suspending her installations with ropes, balancing with counterweights and using architectural remnants such as wooden wheels and pillars. The end result is a grand orchestrated dystopian world open to misinterpretation and magic.
2. Dayanita Singh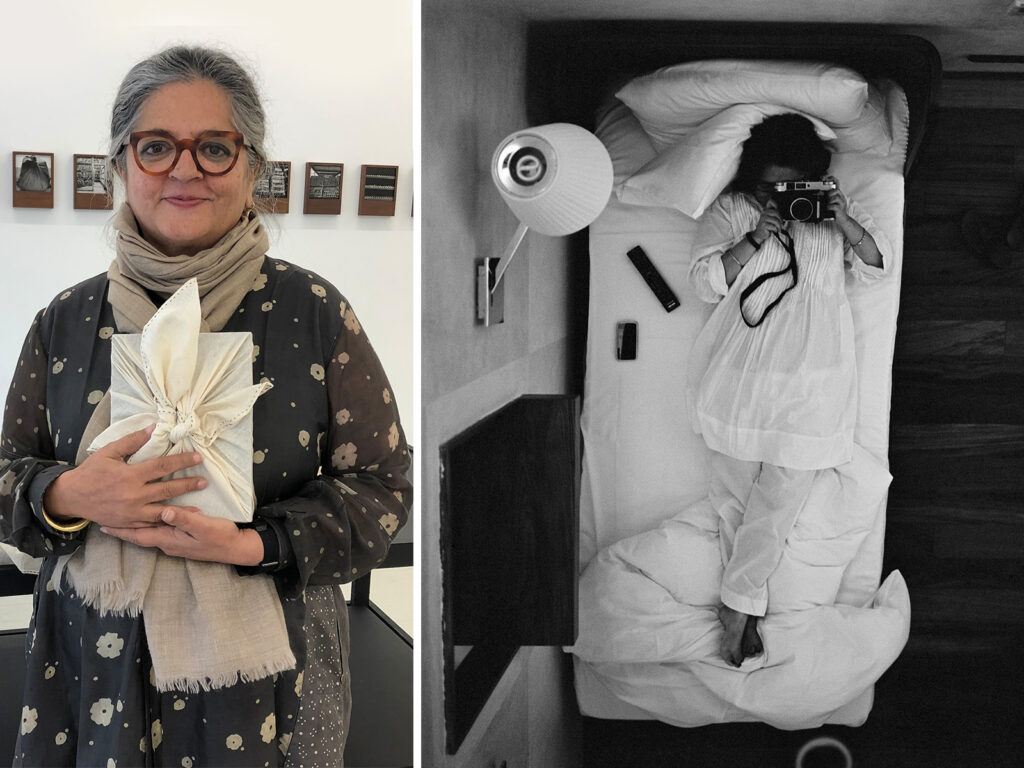 Born in 1961 in New Delhi, India, Dayanita Singh has pioneered a genre-defying approach to photography. "My medium is photography. I twist it and turn it, I wrestle with it – until the form reveals itself to me. That is my work as an artist. To excavate the potentials photography is pregnant with.", says Dayanita Singh. She is the first South Asian recipient of the prestigious Hasselband Award, 2022. For Singh, photography is the starting point of infinite narratives rather than an end in itself. Trained in visual communication, Singh began her career as a photojournalist. "Dancing with my Camera", her ongoing retrospective at the Gropius Bau, Berlin, Germany, presents major phases of the internationally renowned artist's practice. Pushing the limits of photography, Singh's art forms interconnected bodies of work that are replete with poetic and narrative possibilities. The artist liberates "the photograph from the wall" and "the book from the shelf" with her signature photo-architectures and book-objects. Intimate encounters, movement, music, space and archives are preeminent motifs in Singh's exhibitions, which are portable- always in a state of readiness to be transported across the globe.
3. Faiza Butt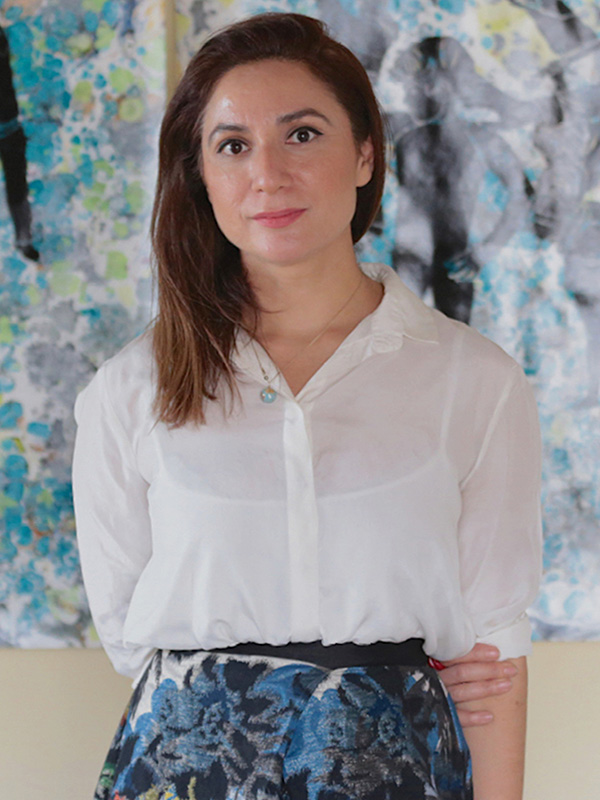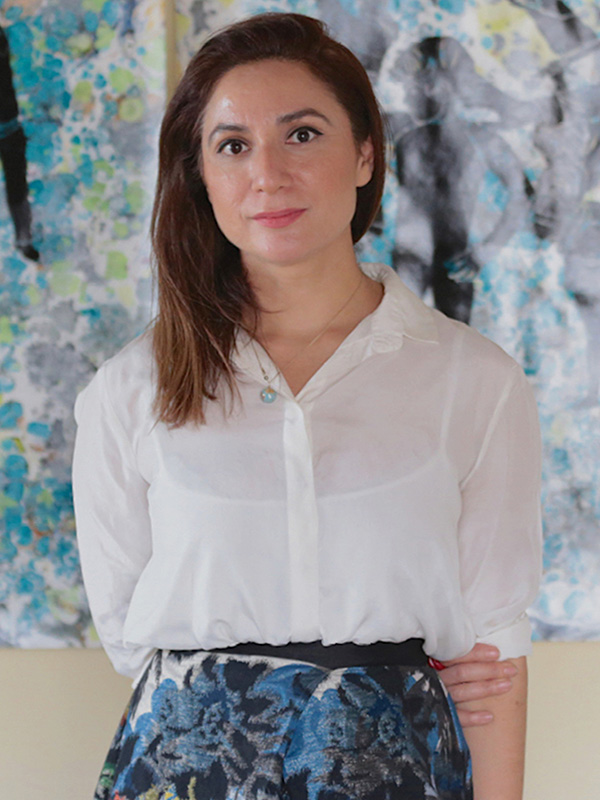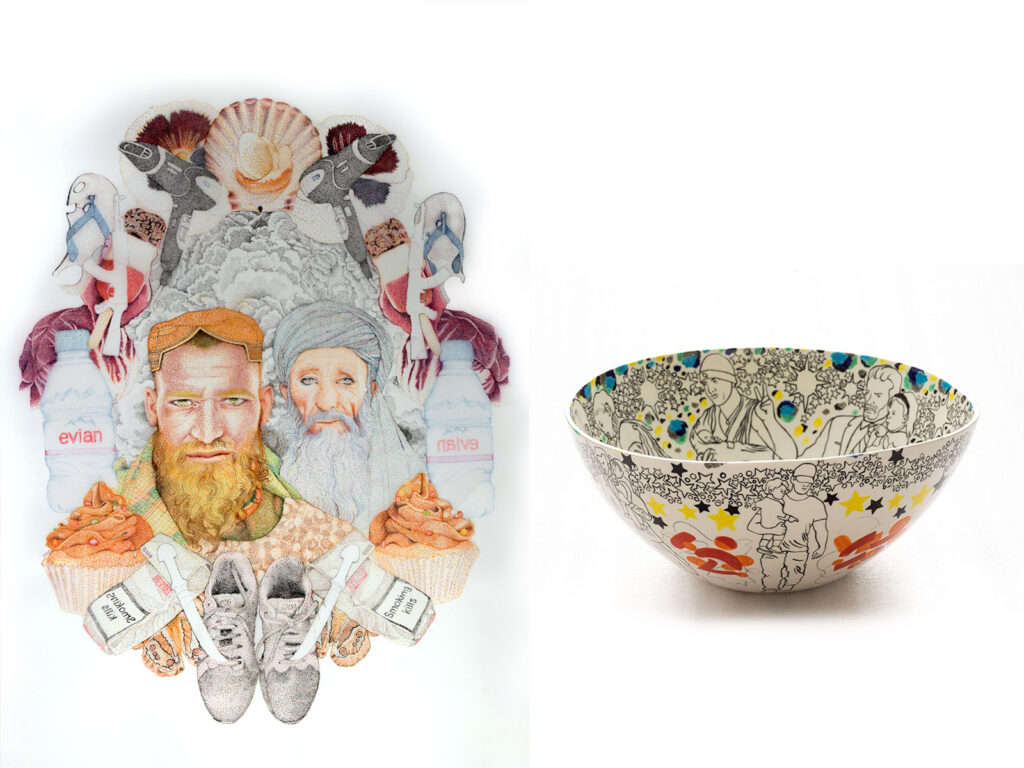 Born in 1973 in Lahore, Pakistan, Faiza Butt spotlights various social, political and gender issues faced by Pakistani individuals in contemporary times. Her sumptuous works are known for being highly erotic and elaborate in compositions. Butt mixes digital technologies with traditional Asian and Middle Eastern artistic practices and traditions. Adopting a style closely resembling par dokht style of Mughal miniatures (tiny abstract miniscule dots painted with squirrel hair brush), Butt's mug shot portraits of Muslim men reinforce them into fantastical narratives and objects of enjoyment while being victims of the growing consumersim of violence. Her works introduce a critical look on the stronghold of the patriarchal society in Pakistan and the impact of violent imagery – appearing in media – on the youth of Pakistan. Currently based out of London, Faiza Butt's art forms a subtle commentary on the splendour and contradictions of Islamic traditions. Sharing about her ongoing practice, Faiza says, "My recent practice concentrates on ceramics. Ceramics are the earliest technology known to man and this really excites me. Almost all civilisations, historically, leave a rich reservoir for artists to draw from." She adds, "It's vital that I don't get associated with a particular style or signature, but keep pushing my practice in new realms of research."
4. Nalini Malani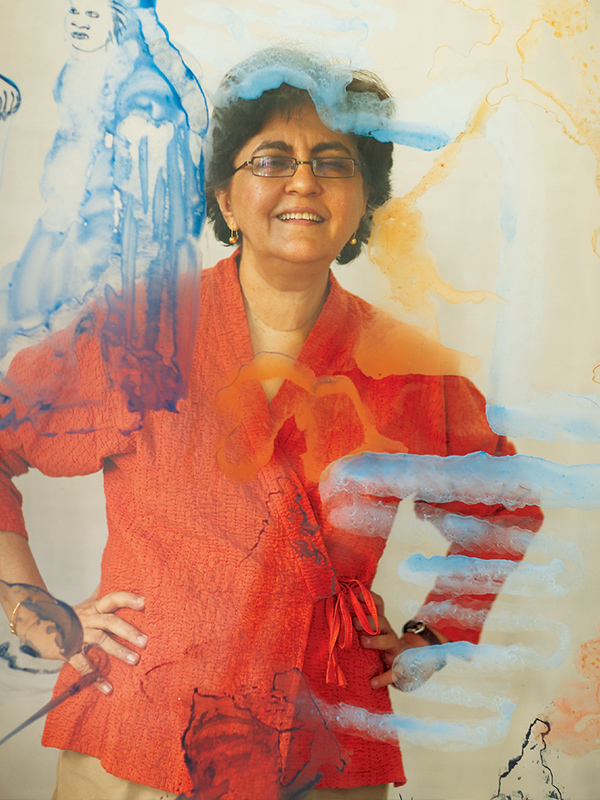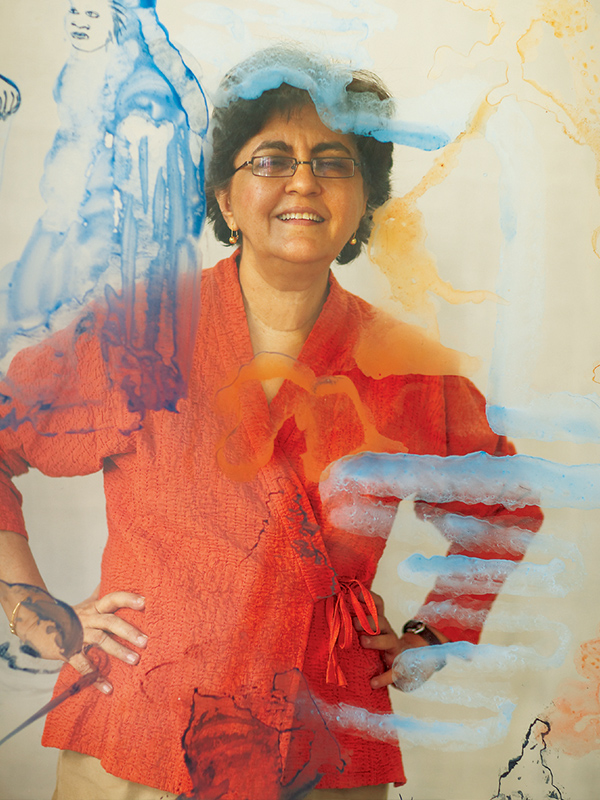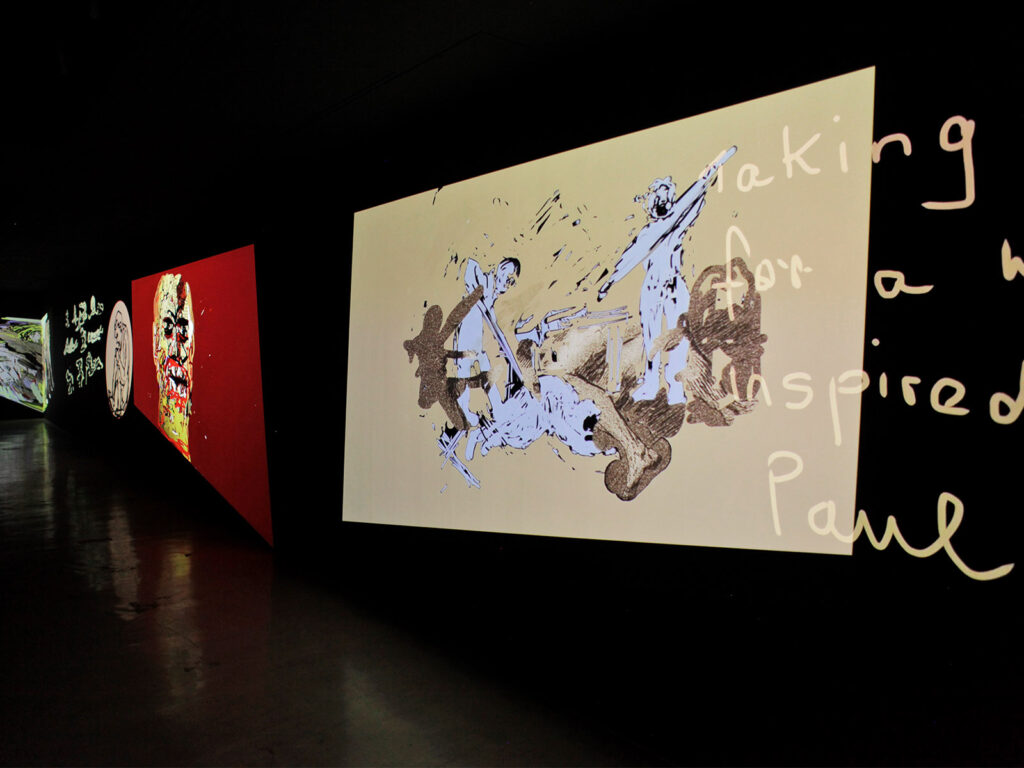 Born in 1946 in Karachi, Undivided India, Nalini Malani is a multimedia artist with an extensive exhibition history. As a refugee to the Partition of India, Malani commits her artistic role as a social activist as she uses her practice to stage many stories of those who have been ignored, forgotten or marginalised in our history. She adopts line, colour and light to create monumental, multi-layered installations. "The many issues that I think of and want to talk about in these notebook animations come from a wide range of stimuli. This could be daily politics, other people's writings, or something mundane I might have just experienced. There is the daily inner urge to examine them through my drawings, to question them, to show a different angle, to laugh about or to protest. Why does Modernism form such a threat in these days of growing orthodoxy? Why limit the freedom of the other? How can the alpha male tap into his female side of thought? Is there a way to understand the contradictory language that politicians use?", shares the artist. Widely considered the pioneer of video art in India, Malani's oeuvre explores thought provoking themes such as feminism, violence, politics, racial tensions and post-colonial legacies. Winner of the prestigious Joan Miró Prize 2019, her work is celebrated in museum surveys and biennales around the world.
5. Rana Begum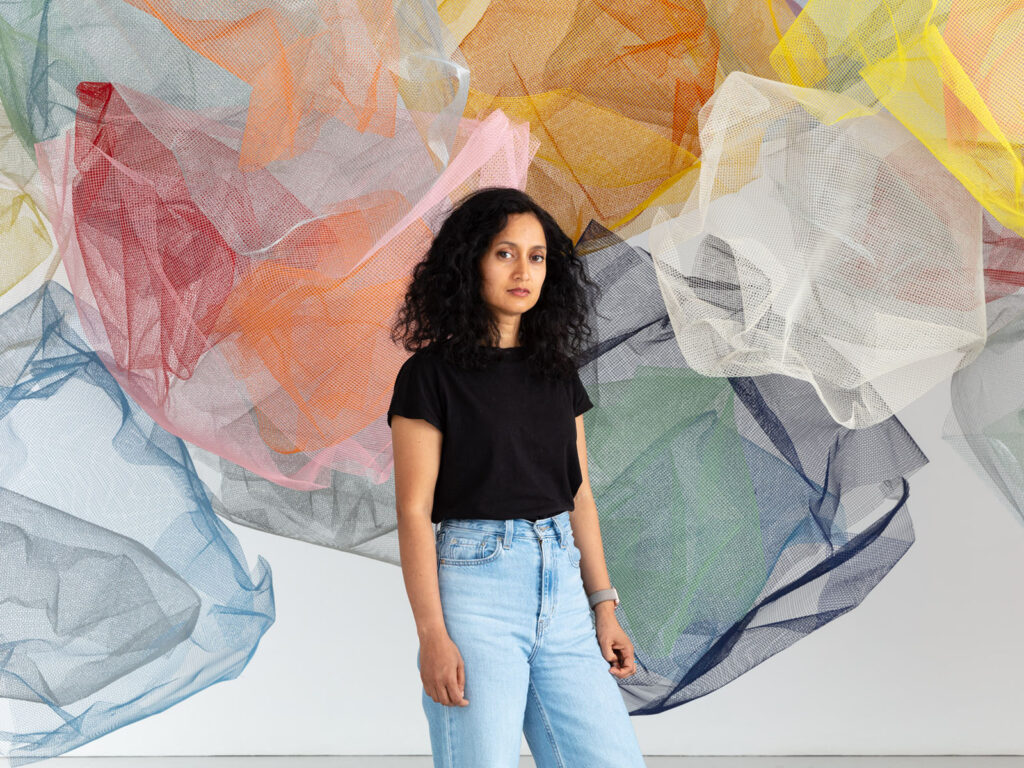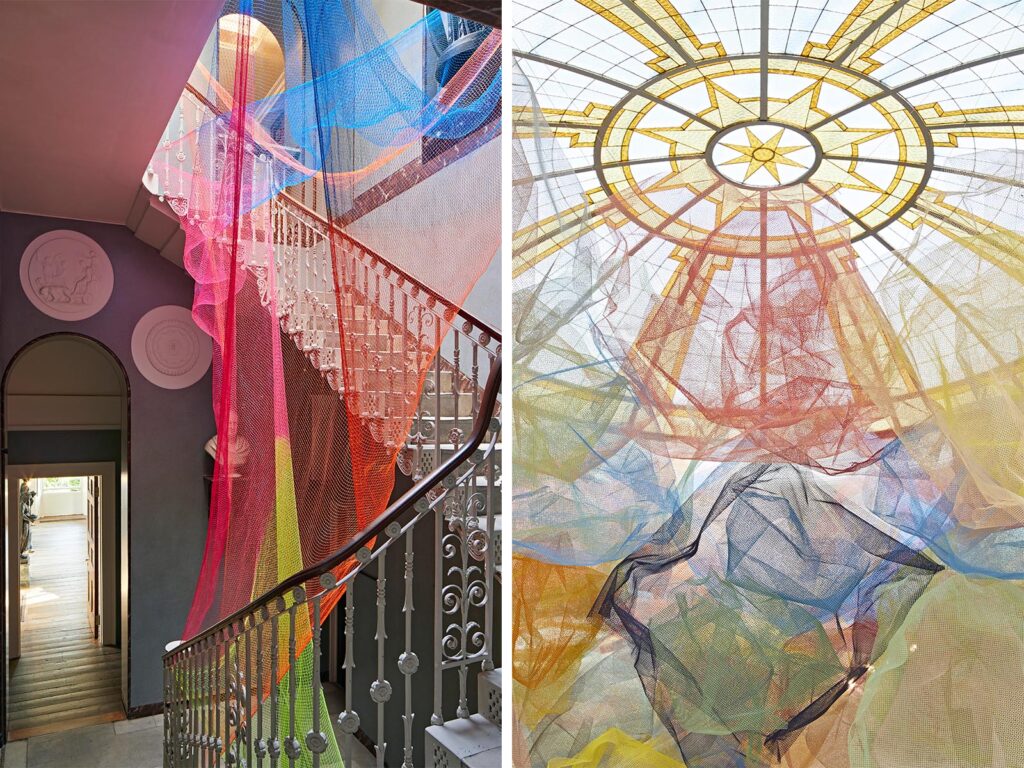 Born in 1977 in Bangladesh, Rana Begum's multi-disciplinary practice focuses on the interplay between light and colour, blurring the line between sculpture, painting and architecture.Inspired from the rhythmic repetition of Qur'an verses and Islamic architecture, Begum is known for repetitive geometric patterns. Her ongoing exhibition titled as "Dappled Light" explores the transient quality of light as her works sit within a neoclassical country house in London – Pitzhanger Manor Gallery. "I am excited to see how these works change and develop in relation to the new spaces they inhabit. At Pitzhanger, the works are shown in the house and the gallery- spaces that will force the work to adopt and change their form", shares the artist. Her art is more than just a visual delight as she manifests a temporal and sensorial experience out of it. Currently based out of London, Begum's art redefines minimalism and celebrates the beauty of pure abstraction.
6. Tayeba Begum Lipi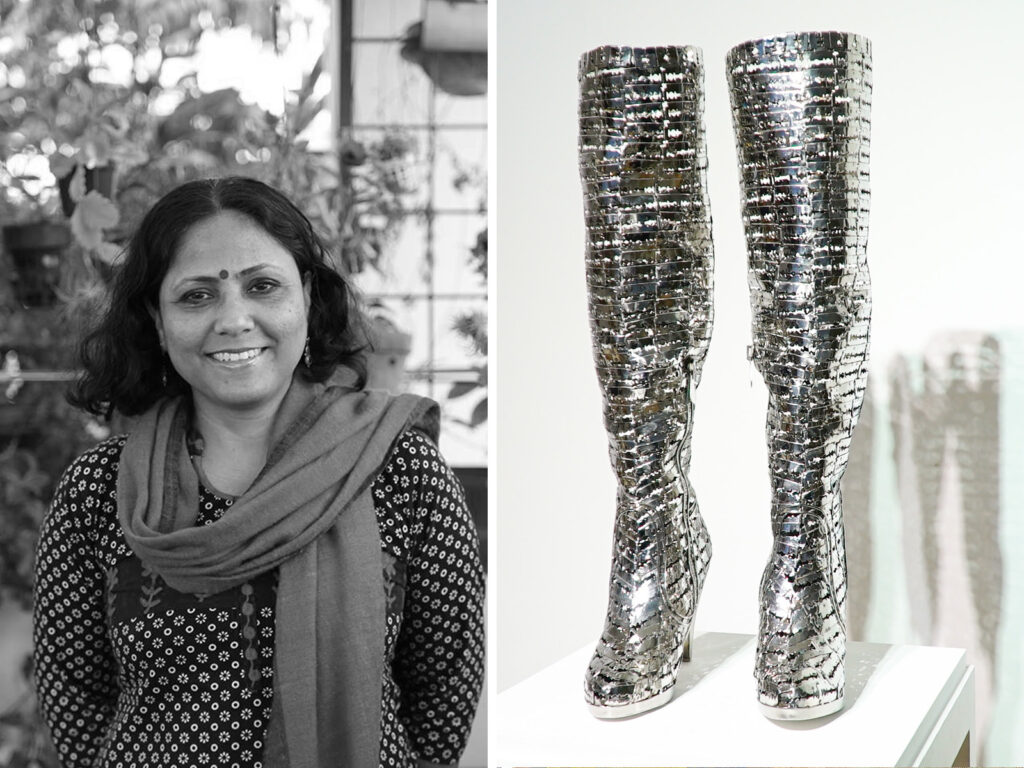 Born in 1969 in Gaibandha, Bangladesh, Tayeba Begum Lipi explores ideas of feminine identity through her wide array of practice that encapsulates sculpture, photography and video installation. Amongst her diverse oeuvre, she is perhaps renowned for her sculptural renditions as she recreates household objects such as garments, iron, bathtub, bed, safety pins, etc. "These appear as if they are encased in their own suit of metallic armour. Closer inspection reveals that their polished surfaces are composed of gleaming stainless steel razor blades, carefully welded into these rigid yet fragile structures", shares the artist. They seem familiar at once with the identifiable physical form but within a fleeting moment become unfamiliar unearthing stories or narratives of violence witnessed by females in Bangladesh and beyond. Her eclectic but provocative work questions ideas of female representation and the misogyny in a patriarchal society.
From painting to digital art, these six South Asian women artists have leveraged their visual languages to leave a lasting impression on audiences. Their works of creation are immersive and inspiring. They provoke, evoke, question and argue within one's subconscious mind and encourage one to introspect on a deeper level, thus, celebrating the very true and inherent essence of art in today's contemporary society.