Sly Granny, Bengaluru – Pure Imagination
31

Aug

'17

12:57 pm

by

Crew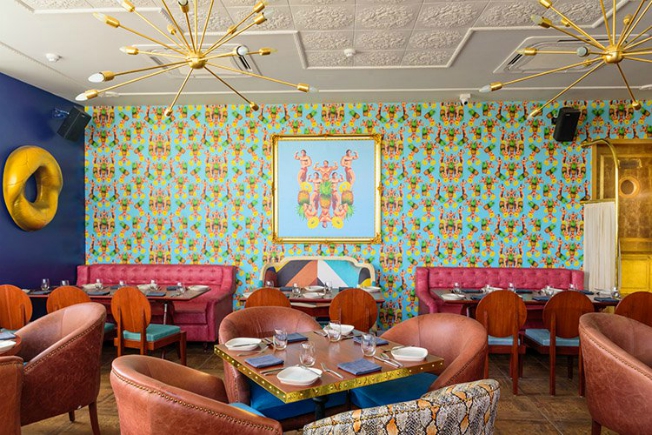 Let's be honest, though enjoyable fine dining can be a bit of repetitive experience. The white linens, panelled oak, elegant chandeliers, they're timelessly beautiful no doubt, but perhaps a little too dull for the younger generation of diners. After all, we're in the age of Instagram and every frame counts. Earlier this year a community house opened up in the Indiranagar area of Bangalore that will satiate both the stomach and the eyes with its eclectic but enchanting design. Sly Granny is conceptualized by Azure hospitality and A2Dzign the name behind favourites like Mamagato and Dhaba by Claridges but is completely authentic in its design and concept.
Living up to its name, the house once belonged to an elderly granny who filled it with all sorts of odds and ends, antiques and collectibles. Though the renovation was designed to update the space, owners Kabir Suri and Rahul Khanna wanted to retain the organised chaos of granny's style. Today, it almost has the feel of a prohibition speakeasy with its winding passages and secret stairways. Kitschy pop art lines the walls with Warhol-esque wallpaper screaming out at you from unexpected corners.
The space is broken up into different areas with each one retaining a unique identity. The tapas dining room has an air of 1960's neon flair, the lobby cocktail area is more sedate with a slight Wes Anderson vibe to its gold and purple accents. The crowning glory, in the literal sense perhaps, is the living room terrace on the roof, a fusion of modern materials and classic lines, the sense of easy sophistication will quickly make it your favourite spot for a early evening cocktail.
Chef Varun Pereira has carefully crafted European and tapas menus and the bar holds every barmy beverages you could possibly imagine, though however excellent, the food and drink are as much the focus as the space itself. Sly Granny aims to be a communal area, one where people can meet, talk, screen films, exhibit art, anything you can dream, Sly Granny provides the space to do. Though so much of the design is antique, nothing has ever felt so fresh so if you're in the city and looking to pull up a comfy chair to while away the evening, Sly Granny is sure to have a space set aside for you.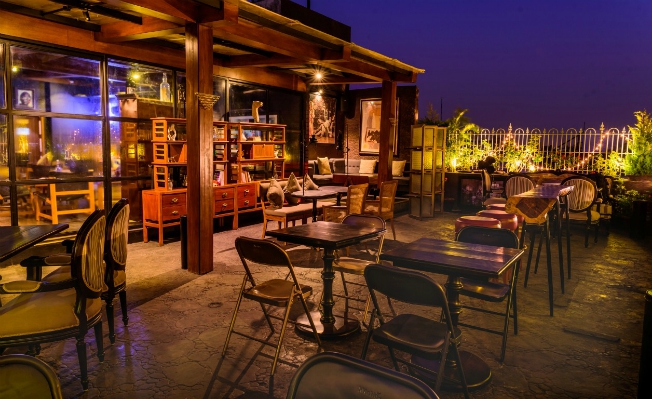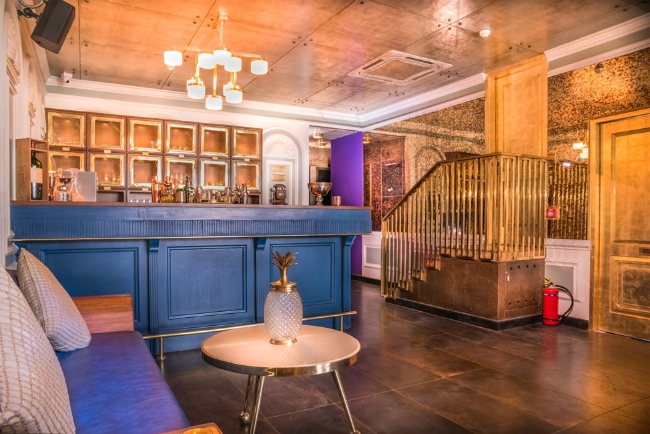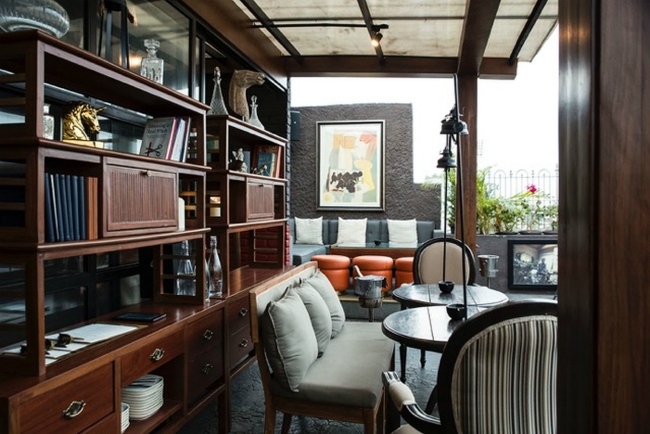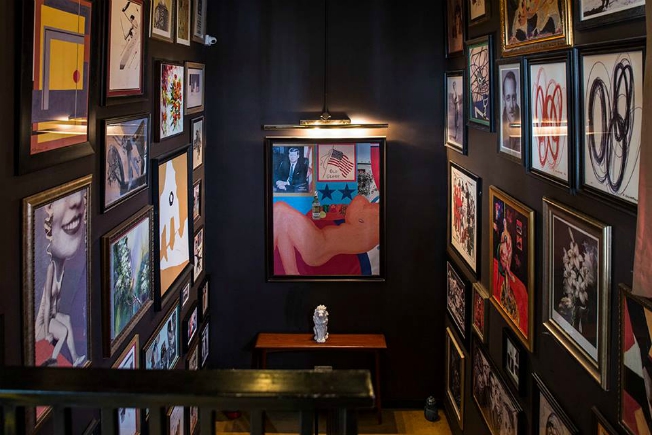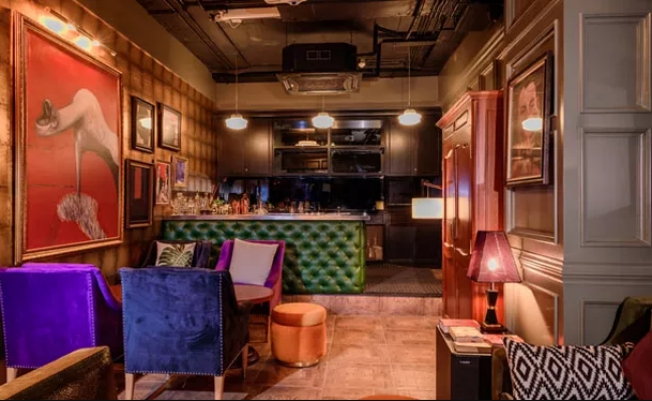 Photograph Credits Via Explocity, LBB & A2Dzign