Style Your Home For Diwali With HomeTown India
4

Nov

'20

4:15 pm

by

Crew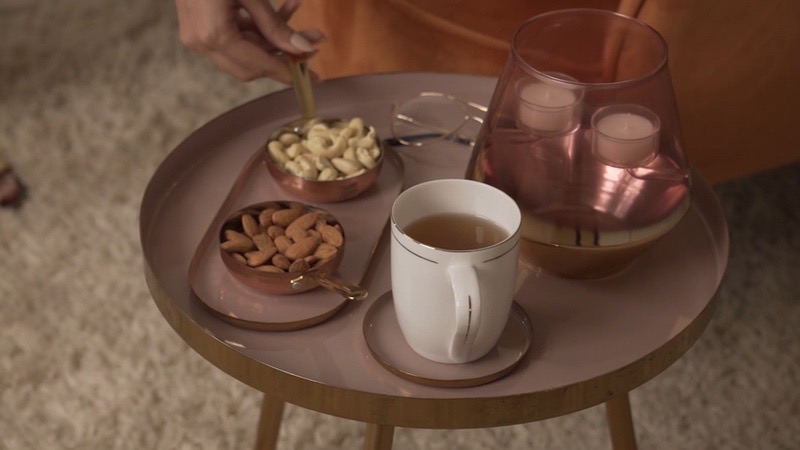 The festive season is well and truly upon us, and there's something especially special about this Diwali, in a year that we've all spent looking inwards in introspecting. From intimate dinners to zoom parties, celebrations all across are being tailored to the times in unique manners. One sentiment, however, remains constant – and that is, dressing up your home for the festivities. Staying indoors and stepping out responsibly is still a part of our new reality, making it the perfect time to decorate our homes to be as inviting as possible.Here's our guide on how to dress up your home for the festive season, in collaboration with HomeTown India –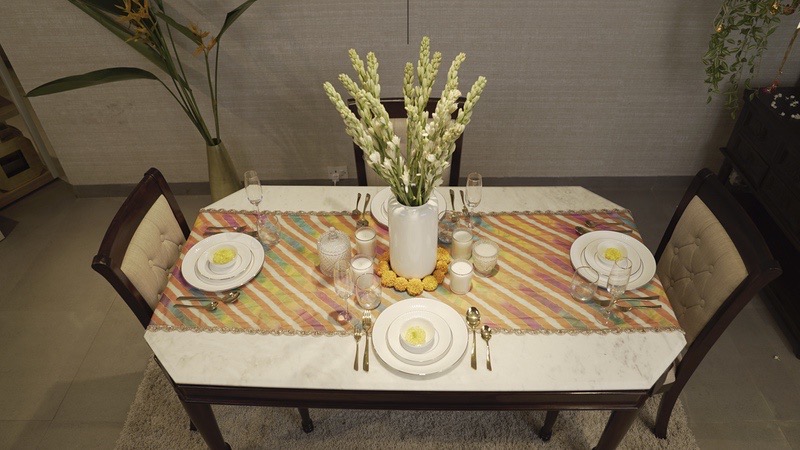 Elegant Classics with a Festive Flair
There are few things as wholesome as the feeling of togetherness that comes from dining with others, and recreating a fine-dine experience at home can make for an unforgettable experience. Get this look by pairing your classic white plates with vibrant hues, fragrant candles and fresh flowers. Cluster the candles and smaller pieces of decor around a statement vase in the centre. While picking flowers, remember that Diwali colours like orange and yellow work best here. Additionally, flower rings are a great way to instantly elevate an existing look. Cluster them in circles around the decor on your table for a tasteful, editorial vibe.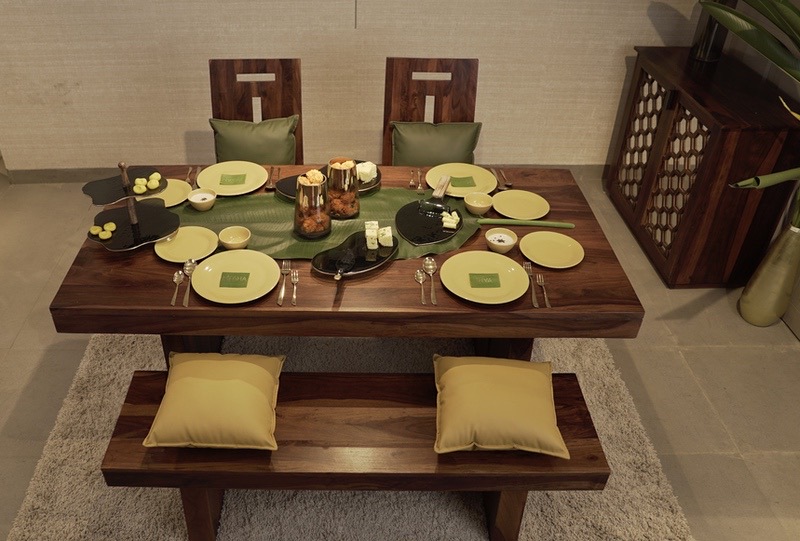 Casual Celebrations
This informal yet incredibly chic tablescape is perfect for brunch with friends and family. Opt for brightly coloured plates that pop against a bare table. We've paired vivid mustard plates with calming greens, and finished with playful black serving platters. Filling a transparent or translucent vase with marigold flowers is a great way to add in an extra element of colour to the look. Make a statement with a fresh, clean banana leaf laid flat as a table runner, and tie it together with leafy place cards. We recommend writing over the place cards with a thick gold pen for that added festive appeal.
Cushion Chic
Soft furnishings can be transformative when it comes to home decor. Invest in cushions with subtle Indian prints that you can decorate your home with for festive occasions. Stick to colours that complement your current space, but in prints and patterns that sport Indian elements. Go glam without compromising on comfort by accessorizing with plush rugs and throws. Accentuate your spaces with flowers, candles and your favourite decor elements. For this look. We've stuck to soothing tones of pink, orange and blue to further create an atmosphere of relaxation.
Art direction and creative conceptualization – Design Pataki
Introducing Design Pataki's Creative Agency which helps brands with creative direction, digital strategy, retail consulting and training. Our layered approach delves deep into the nuances of every brand's identity and brings forth a creative structure. Our main aim is to help design brands reach their full creative potential through research-based design and our signature understanding of visual aesthetics.