The 'And Black' View!
27

Oct

'15

9:00 am

by

Crew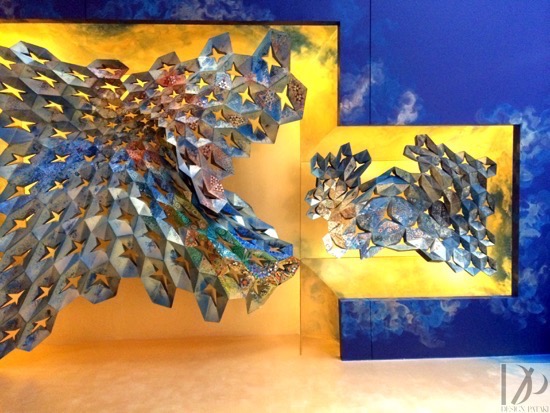 We've been following And Black Design Studio's work after seeing their installation at India Design, Delhi. Headed by Jwalant and Kanika Mahadevwala, the play with material, space and origami to us was visually intriguing. Hence prompting us to further go through their work, we're showcasing the two projects which speaks volumes of design and art. Looking at these pieces, with the view that art need not be confined to museums or galleries, but a part of an everyday experience.
Vana Retreats & Vana Malsi Estate, Dehradun
The 'Wooden Screen' was conceived to merge in the beautiful natural setting of the Vana Retreats in Dehradun. The idea was to create a screen such that it eventually becomes part of its surrounding landscape.
The screen is designed to be made in reclaimed wood and marine plywood. The main framed structure is in marine ply and the wooden shingles clad the framed structure to form a double curved surface.  The reclaimed wood used is sourced from different places that help give the surface a subtle colour variation. All the wood-to-wood and wood-to-plywood connections are done with wooden pins. There is an attempt to minimize the use of any form of metal, hence only the junctions of the screen to the wall and the base are done with bespoke stainless steel connection pieces.
The form of the screen is such that it looks completely different from either side of the approach. Also the arrangement of the wooden shingles gives one view a solid feel whereas from the other side it feels like a wooden jail.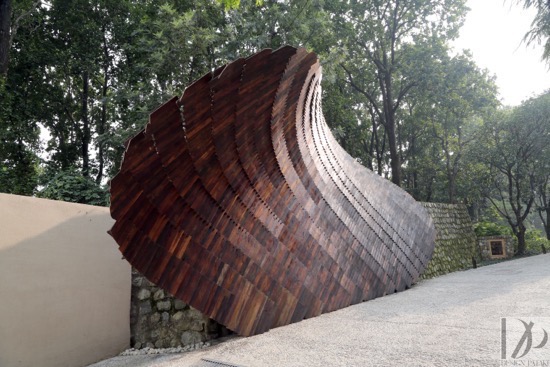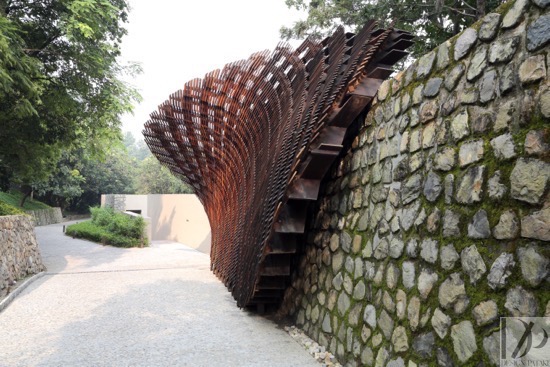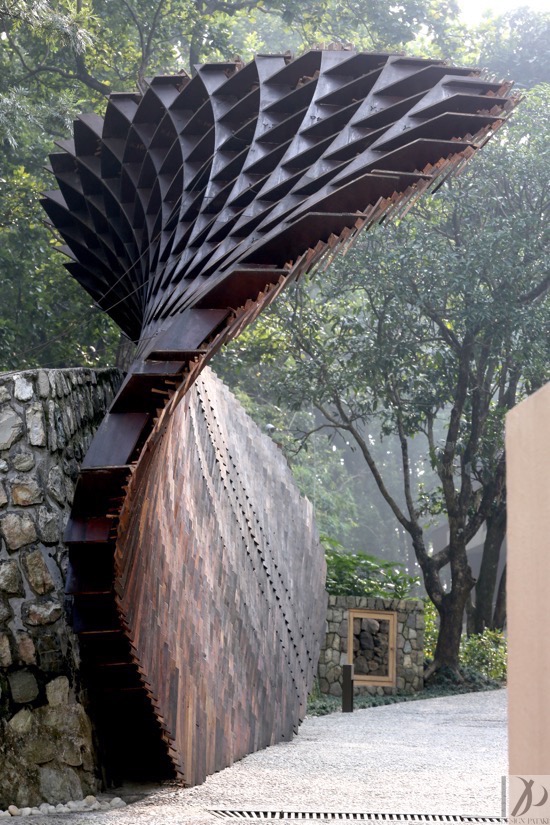 The Muqarna Ceiling Installation, Adani House, Ahmedabad
In collaboration with the great scenographer Rajeev Sethi along with painter Siddhartha and artist Gopalji. We connected 30,000 unique laser cut pieces of MDF to make this creation. The geometry was inspired by the islamic patterns found in 'Muqarnas'. The traditional patterns were interpreted using parametric tools and softwares to bring in heterogeneity and dynamism.
This light installation is installed in the ceiling area of the dining room of the house.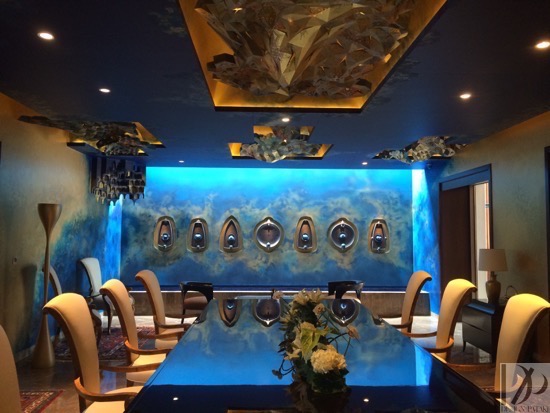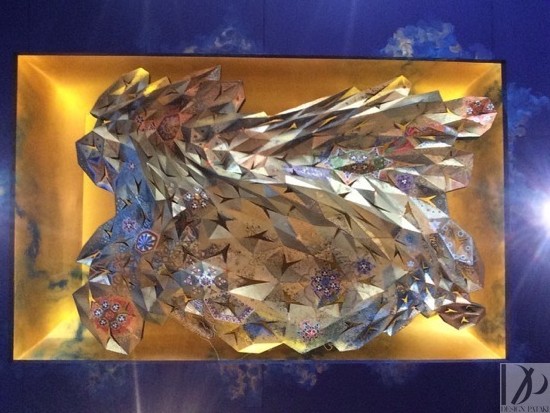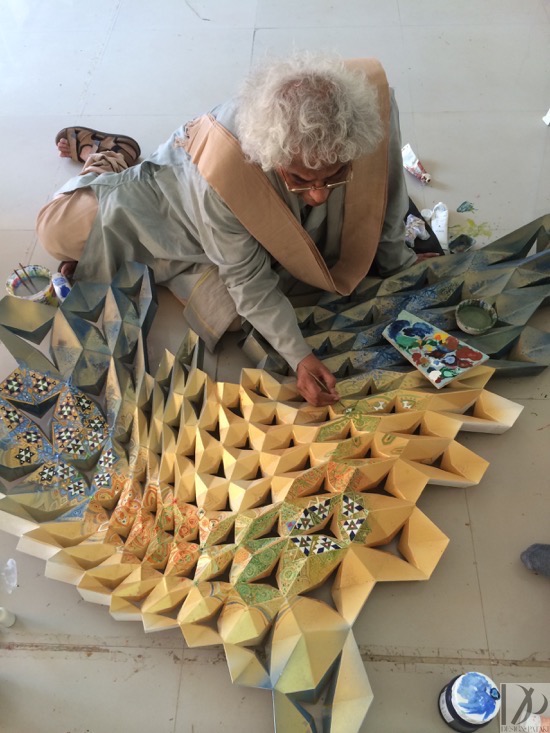 Photographs courtesy And Black Design Studio