The Cacophony that makes SodaBottleOpenerWala
24

Jul

'15

9:00 am

by

Miheeka Bajaj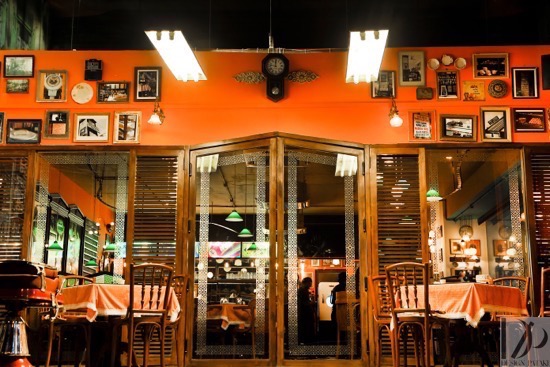 The three things that make a Parsi a true Parsi are an eccentric sense of humor, amazing business acumen and their obsession with perfection. These are all three qualities that have been imbibed SodaBottleOpenerWala. The chain has made its entry into the Hyderabad circuit with a bang.
Designed by architect Clements and Sabina Singh, they have managed to keep the place authentic, different and yet bring in the real flavor of an Irani café. With a theme that is followed through all their chain of restaurants it starts at the entrance, which has etched glass doors with their logo (an old school bottle opener with a Parsi man's sketch) on it.
Monochrome tiles form the base as you enter. Further dotted with typical wooden table and chairs draped in red and white checked tablecloths. The booths in the corner with the leather seating and molded glass partitions against a red wall (which follows through the entire restaurant) with mirror panels that have Parsi icons and facts painted on it framed by blackboard slates on either sides; one with a few menu items on it and the other listing a bunch of hilarious rules such as 'No flirting' and 'No combing hair'.
The bar has a stained glass apron on the top with an assortment of filament bulbs hanging from it. There are little memorabilia pieces spread all over the restaurant that added a sense of character to the space. To top it all there is a wall with niches made housing the traditional soda bottles. Amidst all the chaos, cacophony and bustle you find the true Irani Cafe experience. So go ahead and feast not only with your eyes, but also your nose.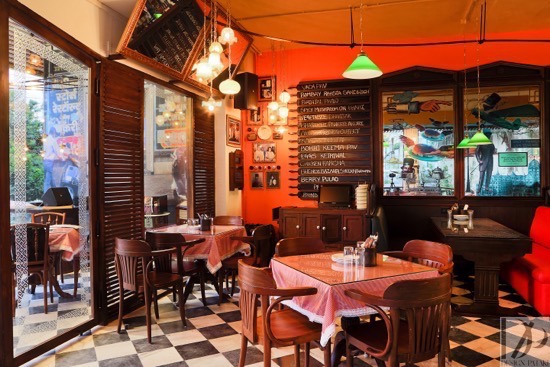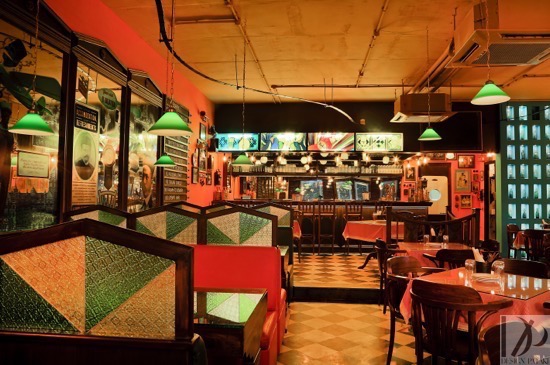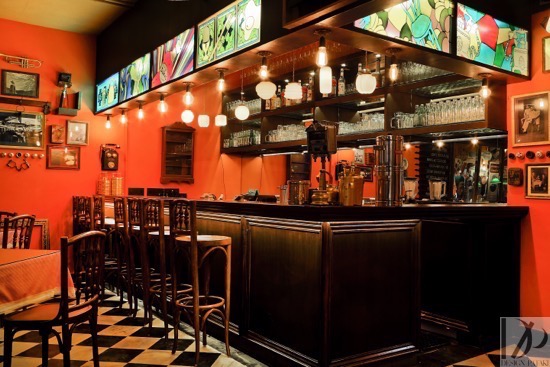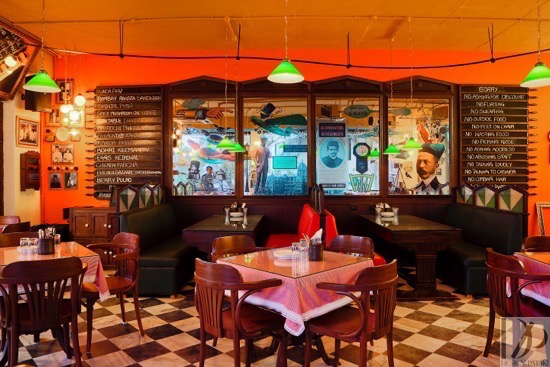 Photographs courtesy SodaBottleOpenerWala, Hyderabad