The Design Pataki Art & Design Guide to Dubai
21

Dec

'21

8:46 am

by

Manisha AR
As an international tourism hub, it was only a matter of time before Dubai opened its borders to visitors. With a jam-packed events calendar and extensive cultural programming, venues in Dubai are all set to welcome old and new tourists and travelers to the city. From new galleries opening in Alserkal Avenue to exciting new immersive art experiences, a pop-up collaboration between a global art gallery and stunning hotel, there's a lot on the cards for those planning a trip to the city of glass, sun, and luxury. Whether you have a mild interest in art or are an ardent connoisseur, this list has your appetite for art and design covered.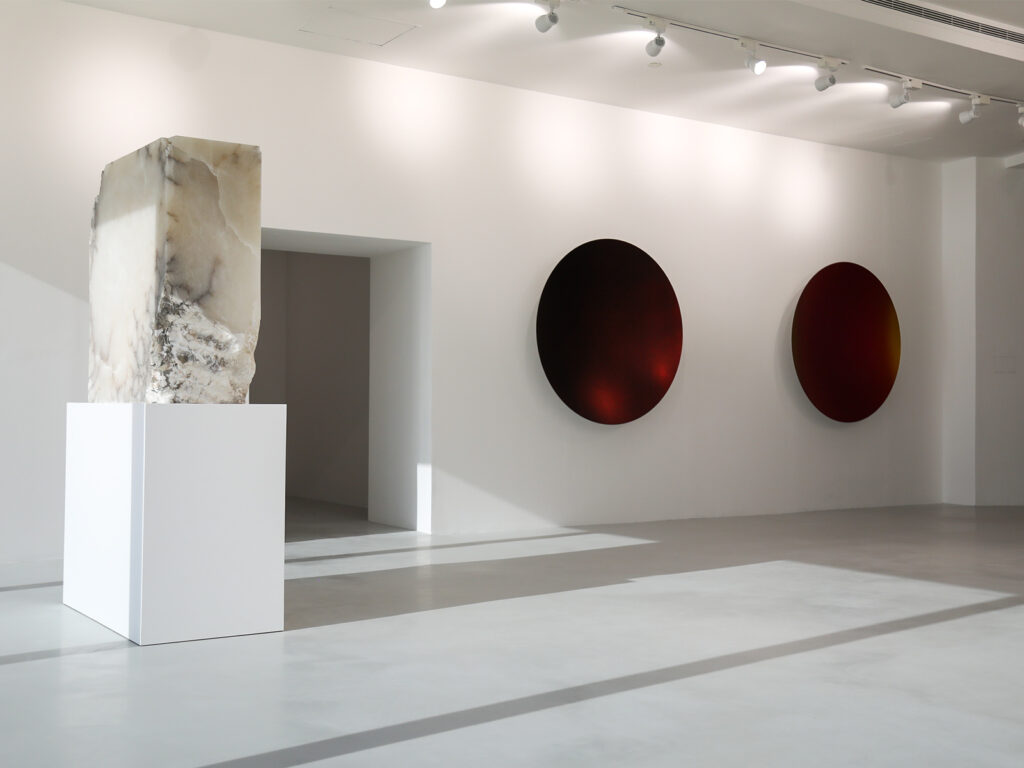 Galleria Continua
Pop-Up Exhibition at the Burj Al Arab with Galleria Continua featuring works by Anish Kapoor
The Italian exhibition space, Galleria Continua, makes its way to Dubai through a partnership with the luxury hotel Burj Al Arab, situated near Jumeirah beach. With a presence in Habana, Beijing, Les Moulins, San Gimignano, São Paulo, and Rome, it continues to build a global community around contemporary artists. The pop-space in Burj Al Arab will be open until April 2022, but the show featuring works by Anish Kapoor is only on view until January 31st. The collaboration is Continua's first temporary exhibition space in the Middle East.
The British-Indian artist Anish Kapoor showcases new works that explore materiality and colour. The alabaster sculptures, the highly pigmented golds and reds against the light in the gallery create a sense of being suspended in time. Access to Burj Al Arab Jumeirah is by registration only.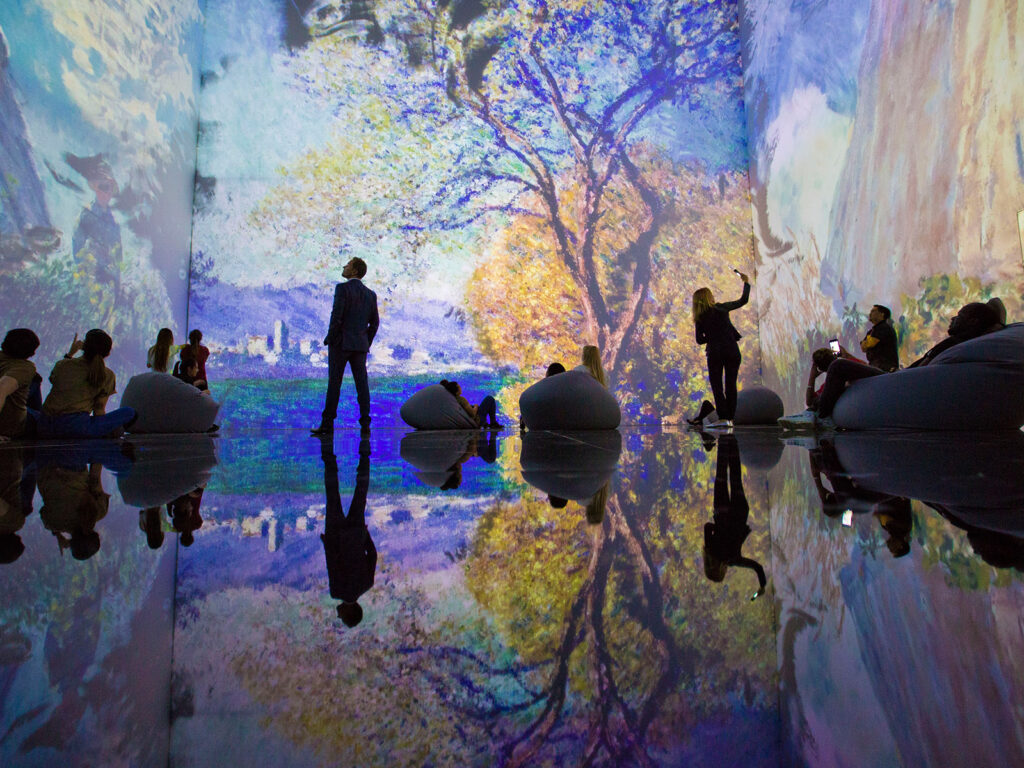 Theatre of Digital Art
Theatre of Digital Art or TODA abbreviated, offers visitors an immersive and interactive way to experience digital art. A walk-through space, TODA's programming combines high-end technology with classical art, visual effects, surround sound, and the occasional NFT art installations. Currently, their offerings include two digital art shows for visitors in December titled – Dreams and Winter Wonderland.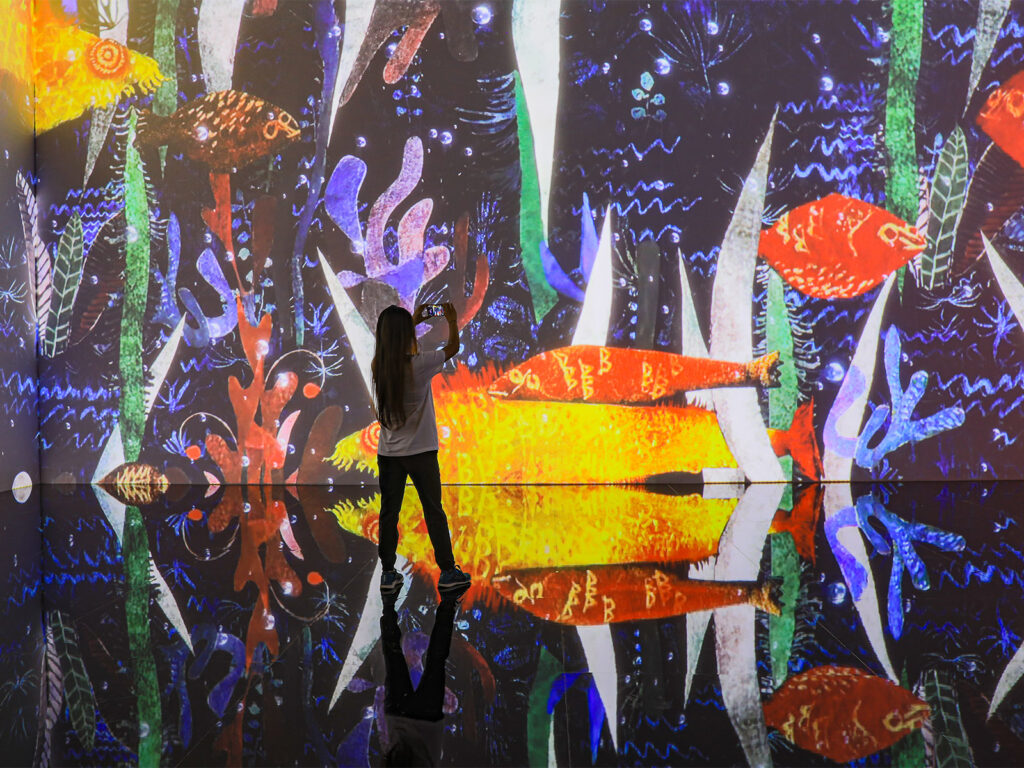 'Dreams' is an exploration of what happens when you close your eyes. The show takes you on a hypnotic adventure. In partnership with Generative Gallery, it brings together 7 media artists. Winter Wonderland is a holiday special designed particularly for children and families. Apart from digital art shows, TODA also offers masterclasses in art, design, and architecture along with live music events.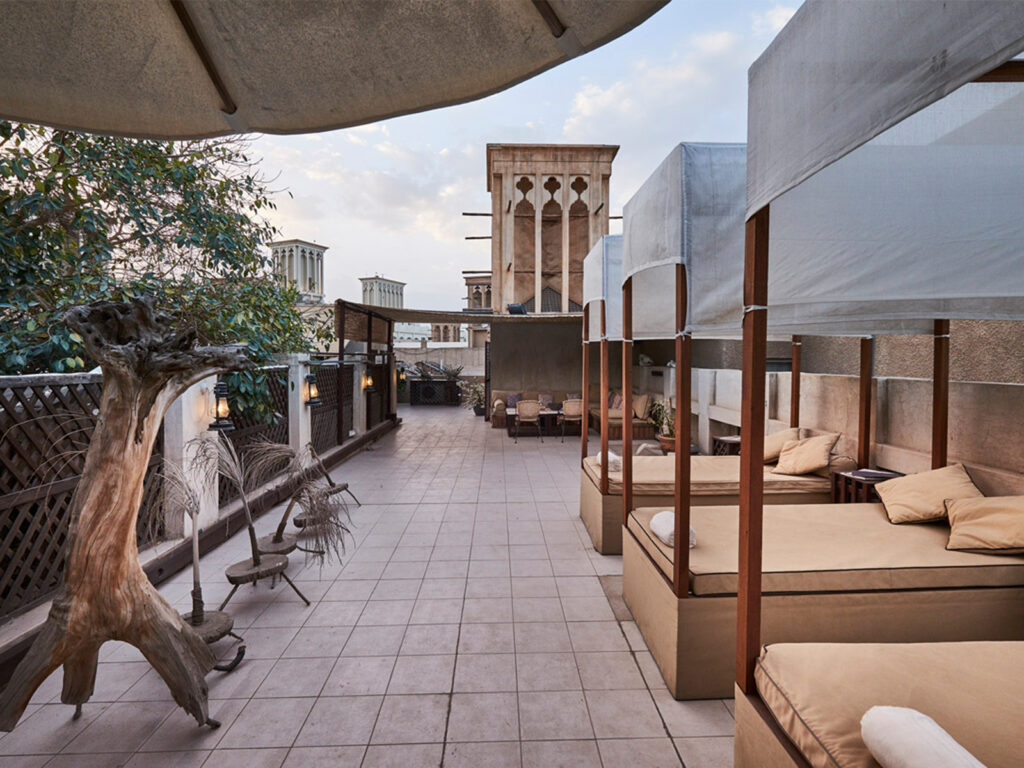 XVA Art Hotel in Al-Fahidi
Combining art, history, and heritage, the XVA Hotel Dubai offers patrons a slower and more relaxed experience with art and culture. Located in the Al-Fahidi neighborhood, the hotel is surrounded by buildings made with materials like stone, gypsum, teak, sandalwood, and palmwood. A sharp contrast from the tall skyscrapers and glass windows of downtown Dubai, the maps of Al-Fahidi reflect life in Dubai between the mid-19th century and 1970s. It is also one of the few areas in the Arab Peninsula where one can see a barajeel or wind tower designed to cool homes in the Gulf. Many of the buildings in this neighborhood have been converted into heritage hotels or taken over by private foundations and organizations to preserve their historic charm.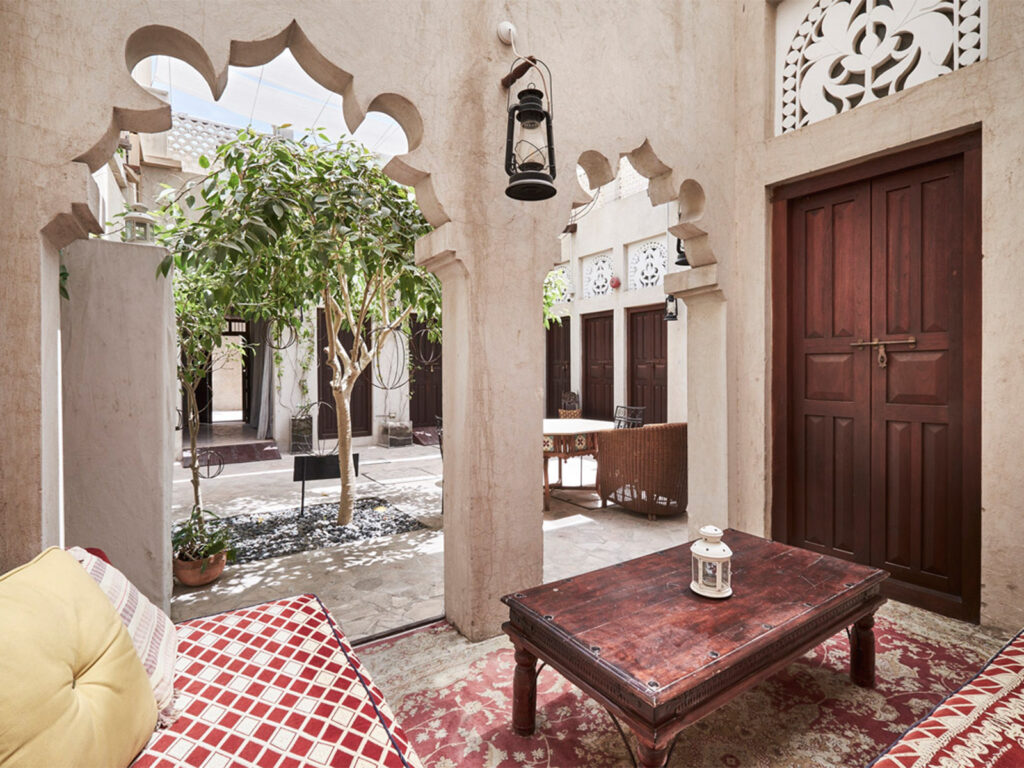 The XVA Hotel is one example of a space created as a forum for artists and savants, setting aims for more of an art-salon experience. A boutique hotel with 15 individually designed suites, the hotel also houses the XVA Art Gallery that showcases art by both emerging and established contemporary artists. Currently on view are works by visual artist Mukesh Shah as part of a show called 'C?N YOU FEEL IT' and 'Perpetual Footnotes' featuring drawings, works on canvas, and photographs by Emirati artist Meera Alhameli.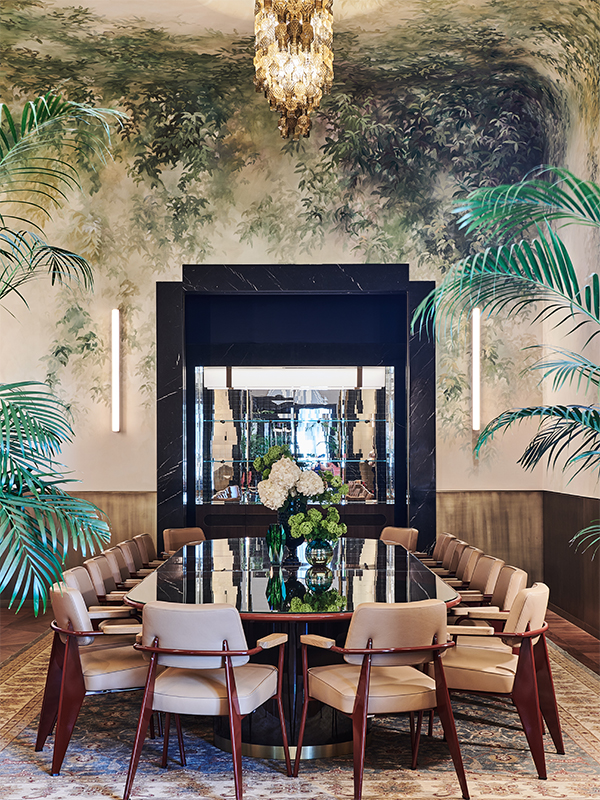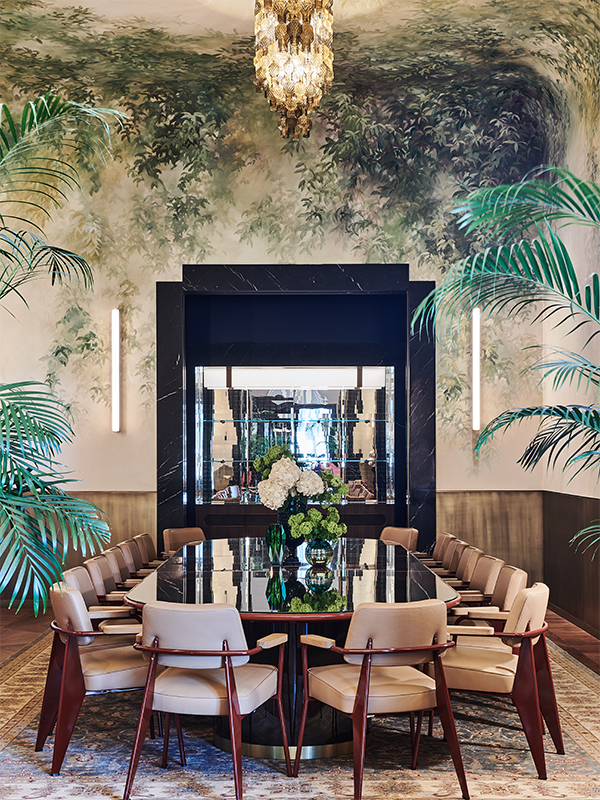 The Arts Club
As the name suggests, the club was founded by a community of people to connect over their love for art. This was several decades ago in London, 1863–– but now they've opened their first international outpost in Dubai. An exclusive space, the Arts Club offers a more curated and network-vetted foray into the world of global art and culture through artists' talks, panel discussions, debates, and other club programmed events.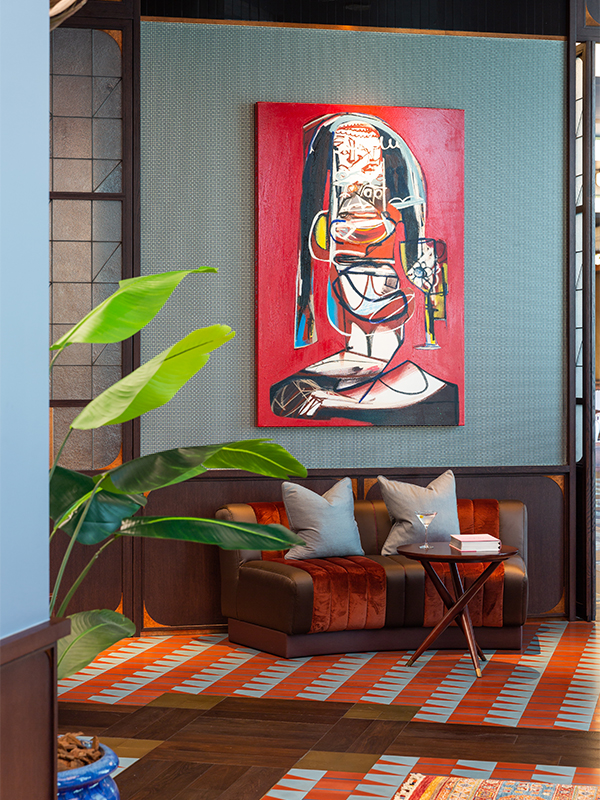 Housed in the Dubai International Financial Center, the space spans over 65,000 sq feet. The club interiors have been designed by Milan-based studio Dimorestudio. A combination of modern art deco meets 80s private club aesthetics with the occasional pop of bright colors, the space is ideal for business luxe meets modern art as a backdrop for conversations. In addition to club amenities, they also house a permanent contemporary art collection and a rotation of exhibitions. Existing members can bring guests or better yet, the club is currently open to new members with an interest in arts, music, literature, design, science, technology, health, wellbeing, and entrepreneurship.
Alserkal Avenue
Dubai's very own art district called Alserkal Avenue is located in the southern part of Dubai. In true art hub spirit, the whole area used to be full of abandoned industrial warehouses which were then converted into modern sleek spaces to showcase art and design in the Al Quoz industrial zone now. With modern restaurants, coffee shops, and bars, there is plenty of sustenance to keep you going as you browse the local art galleries. One of the things that make Dubai a must-visit is that despite being a popular hotspot for expats, it is also able to make people from around the world feel at home by offering them a slice of their heritage and culture through its architecture and city life. In a similar vein, the art galleries at Alserkal showcase a myriad of works from around the globe. The range is broad and it includes exhibits featuring not just local artists, but contemporary Middle Eastern artists and South Asian artists as well as more international artists.