The Eclectic, Scarlet Splendour
5

May

'16

1:17 pm

by

Crew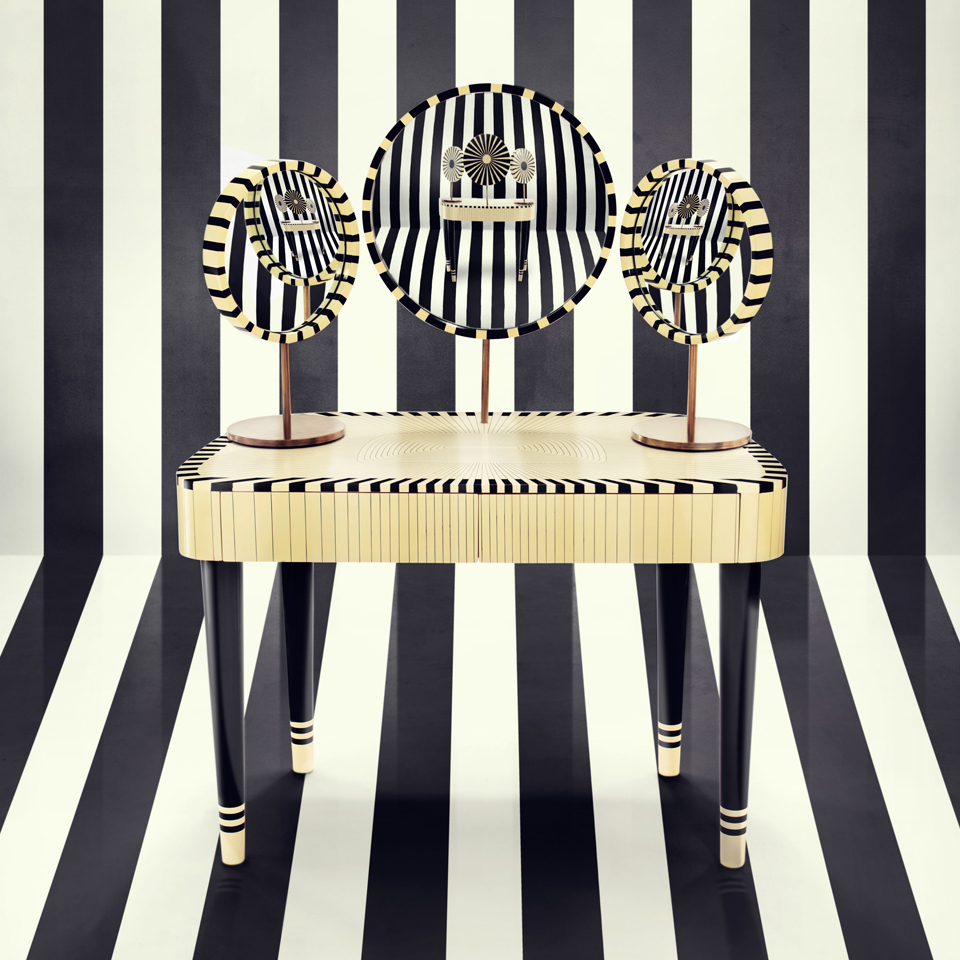 Scarlet Splendour brings a luxe twist to the world of design. Scarlet Splendour works with International designers to create brilliant pieces of furniture, lighting and accessories. Keeping with the ethos and vision, each piece is a visual pleasure where design meets luxury. Headed by sibling team, Ashish Bajoria and Suman Kanodia, they showcased their first collection of furniture and lights designed by the prolific Matteo Cibic at the Spazio Rossana Orlandi during the Milan Salone 2015. "It's very interesting working with Scarlet Splendour", explains Matteo Cibic to Domus " because I can work between Italy and India. The inspiration for the collection is a mix of the two countries and the craft techniques from both. The lamps are produced in Italy in ceramic while the inlay work is all done in India".
There are 5 collections that have been launched, but the two collections that definitely jumped right off the page for us are Fool's Gold and The Dark Angel.
Fool's Gold is so intensely gold yet starkly contemporary. Inspired by intense momentary delight, its rich texture and colour combine traditional techniques in pure brass with contemporary amorphous sculpting.
The Dark Angel is a definitely a statement piece. Sensuously textured in colour of night and as angels do, they linger for the eternity of their owner. The colonial framework to the cabinetry takes you back, but the wings keeps the piece edgy. One can actually design an entire room around signature pieces like these.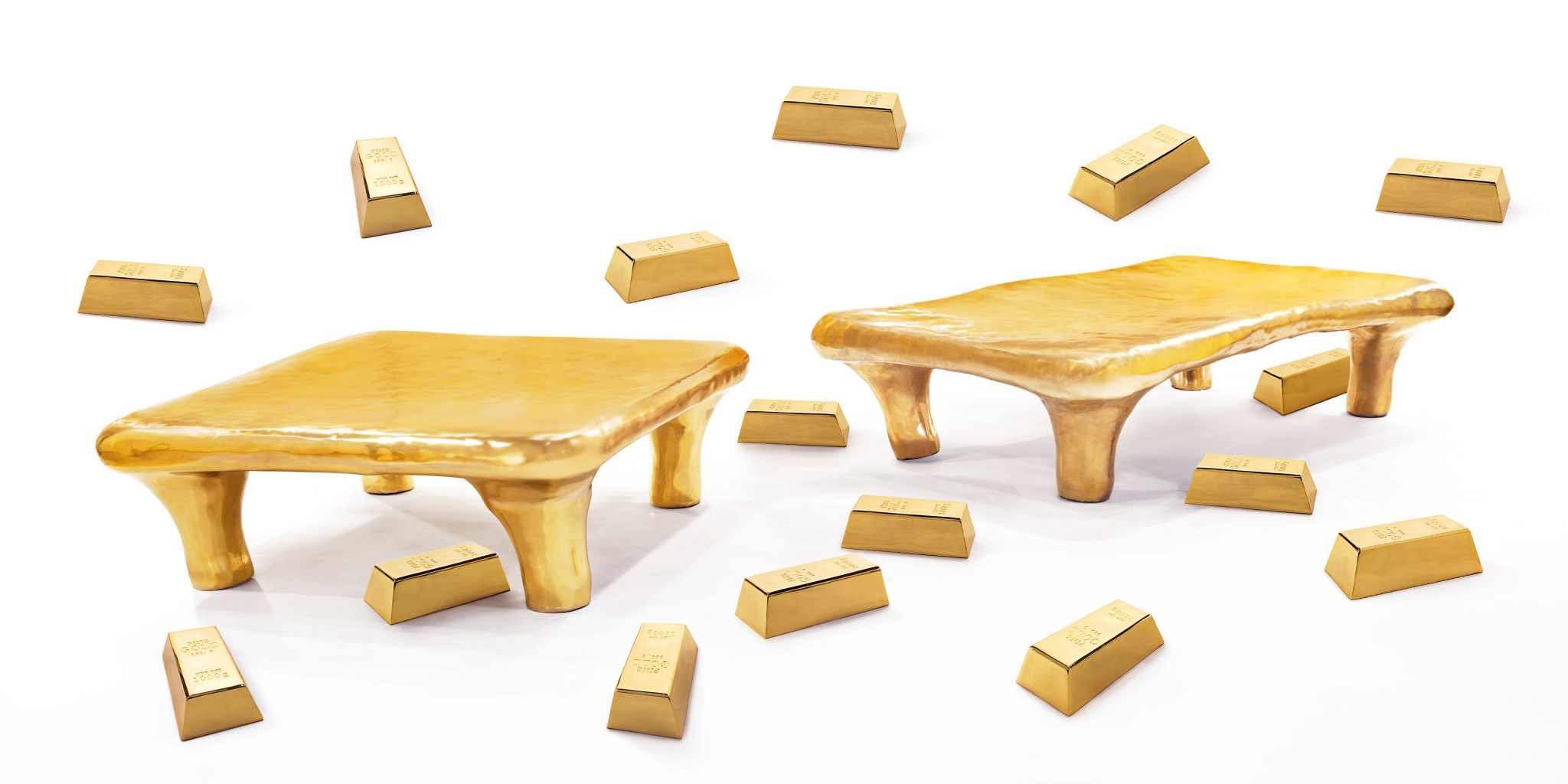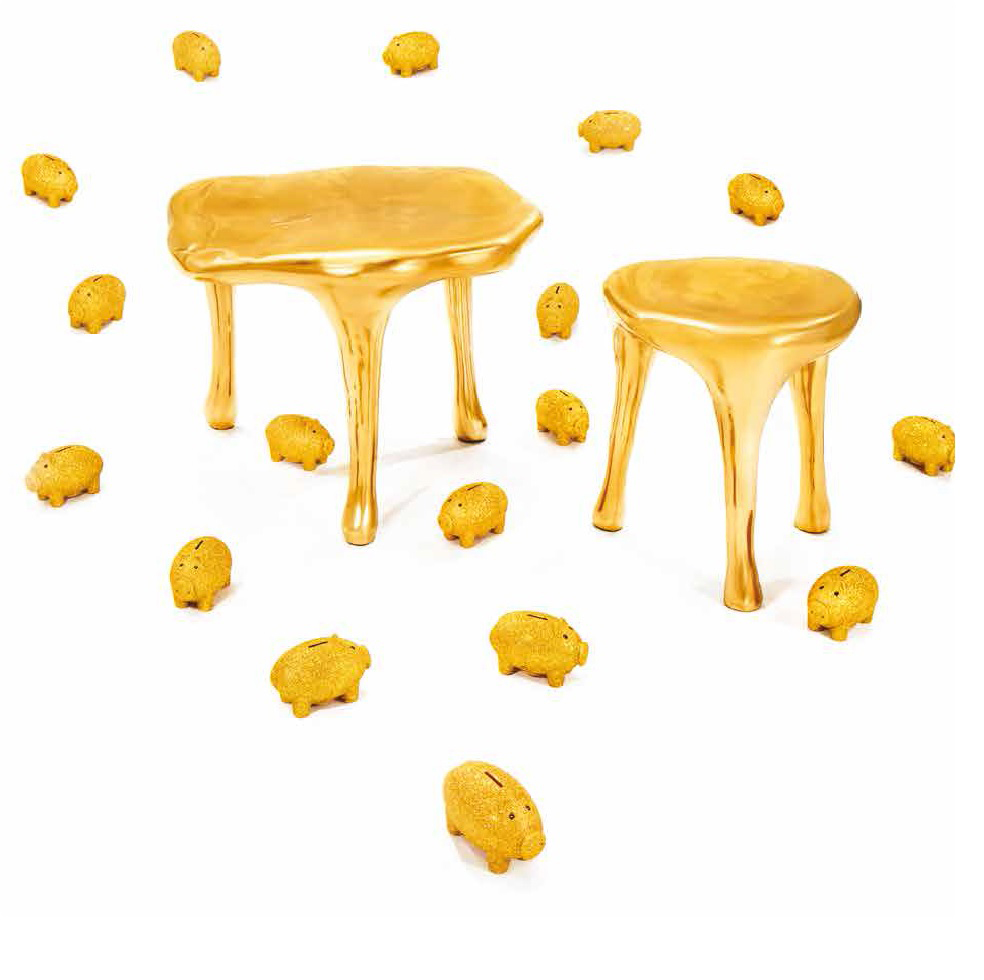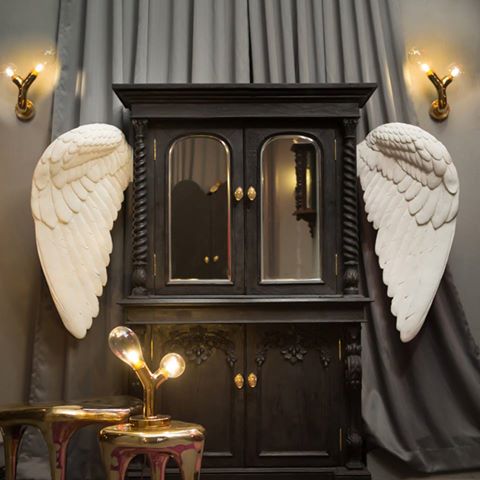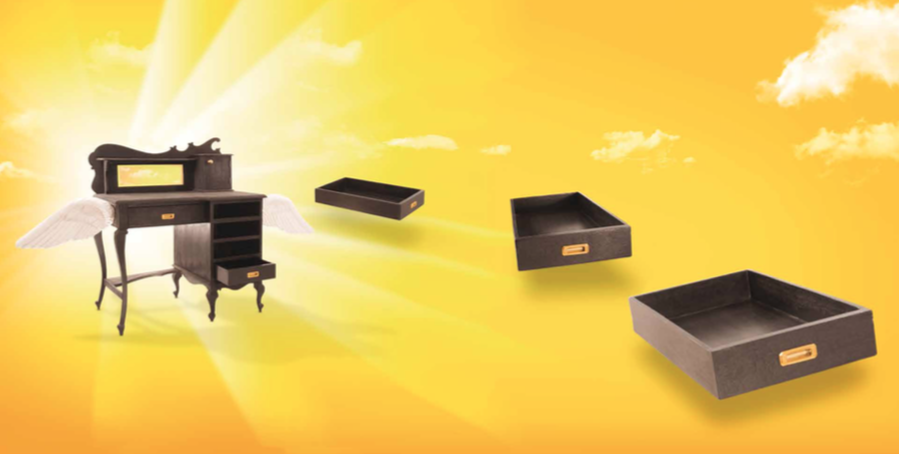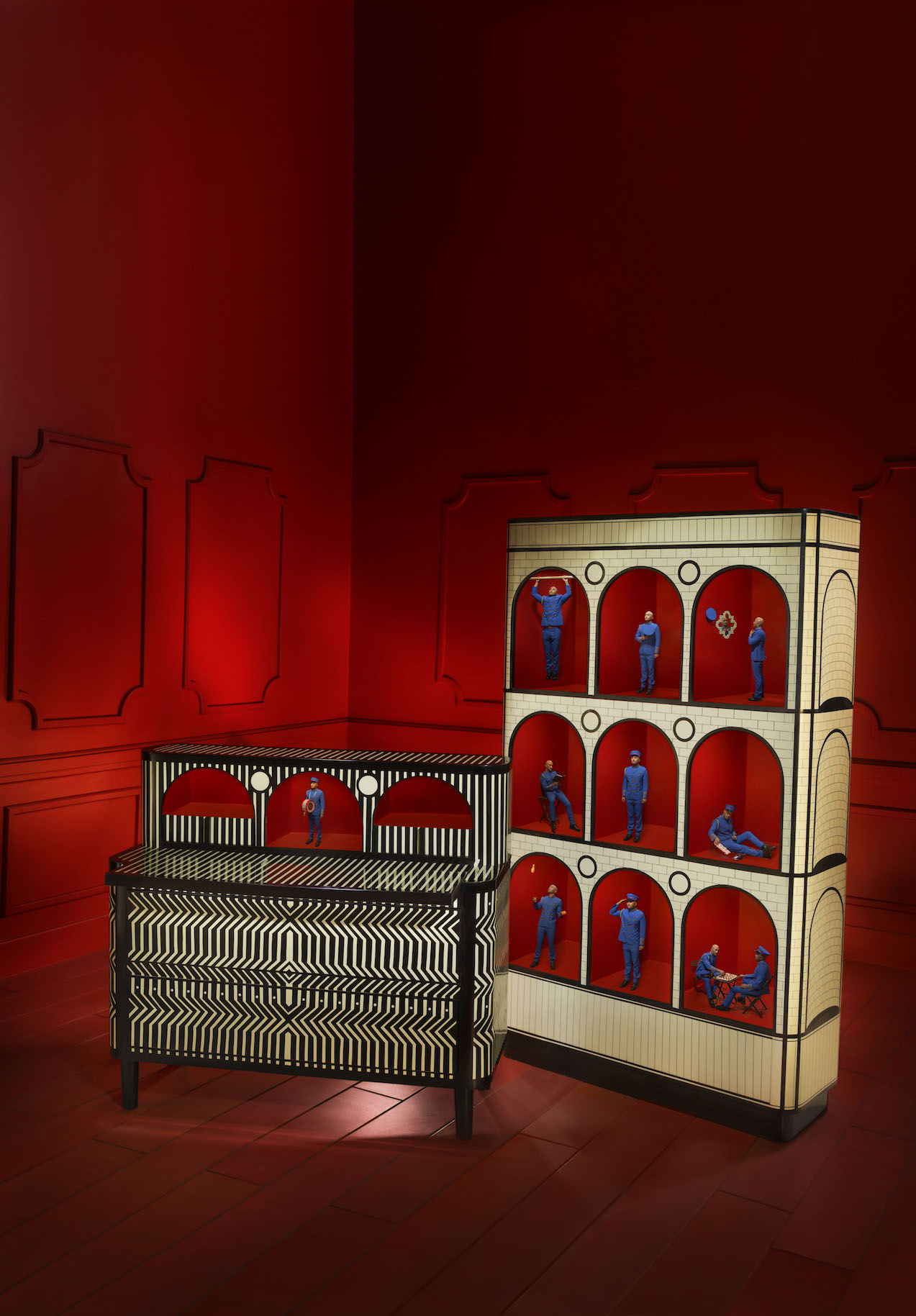 Photographs courtesy Scarlet Splendour.