The Holiday / City Home by Fulcrum Studio
15

Jan

'15

10:00 am

by

Crew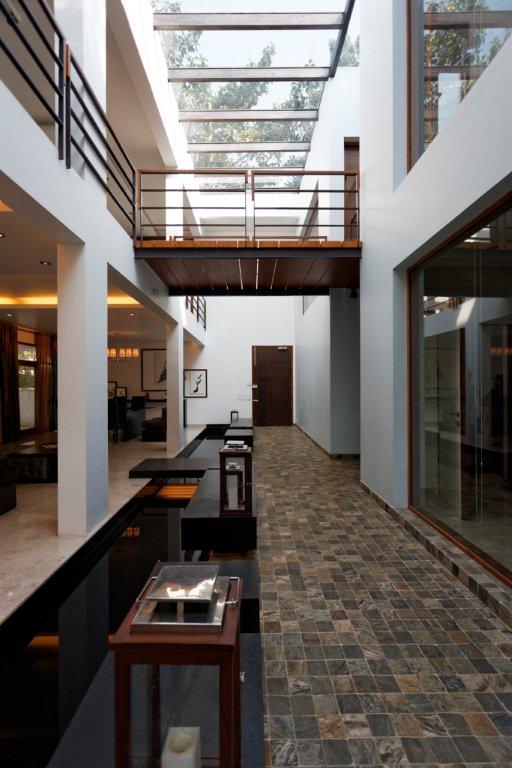 In one of many leafy lanes of Koramangala, Bangalore lies this beautiful home nestled in. Designed by Husna Rahaman of Fulcrum Studio, the home is vision. The flowering trees are a vision against the facade clad entirely in grey slate, very commonly used in South India. You enter to a small garden connecting the entire house. The owners were keen on keeping the home stylish yet practical, clean yet warm. Very light neutral tones have been used along with bright colored furnishings. Walnut veneers, granite, black and grey slate and white walls, together forming a clean and simple slate for the playful fabrics. 
You enter to a vision of a large waterbody dividing the area from a passageway to the dining and living area. The entire home is swathed in light from the clear glass room, illuminating every nook of space. The living area connects to the garden which also houses a small bar. 
Wooden staircases take you upper levels. The kids bedroom has a suspended island bed. Screens separate the bath and walk in area. Cleverly the screens are used to display photographs from the growing years of the child. Black and white pictures forming a plethora of memories. Not too far is the master bedroom overlooking the whole house. An ornate chair is positioned for a panoramic view of the home. 
Husna has achieved a minimalistic contemporary look which actually makes a space feel like a home. The warmth emanating from the greenery and openness from the clever use of glass and spatial division, feels more a holiday home than one in the city. The interaction between the external and the internal environment is what sets this home apart.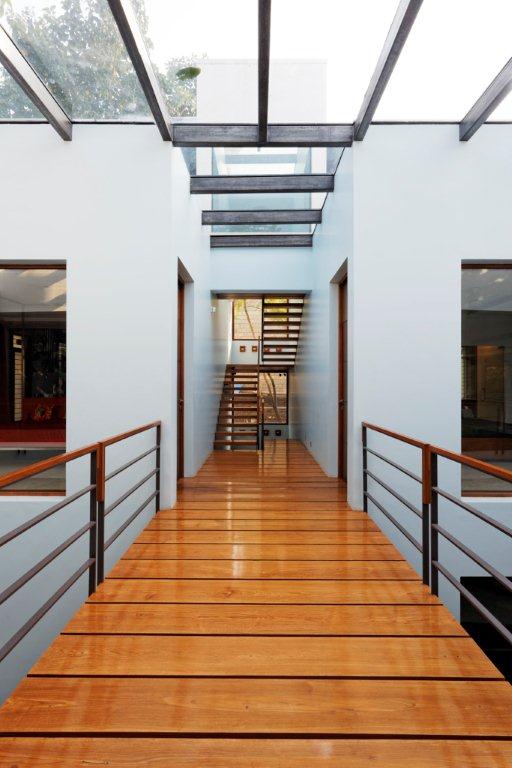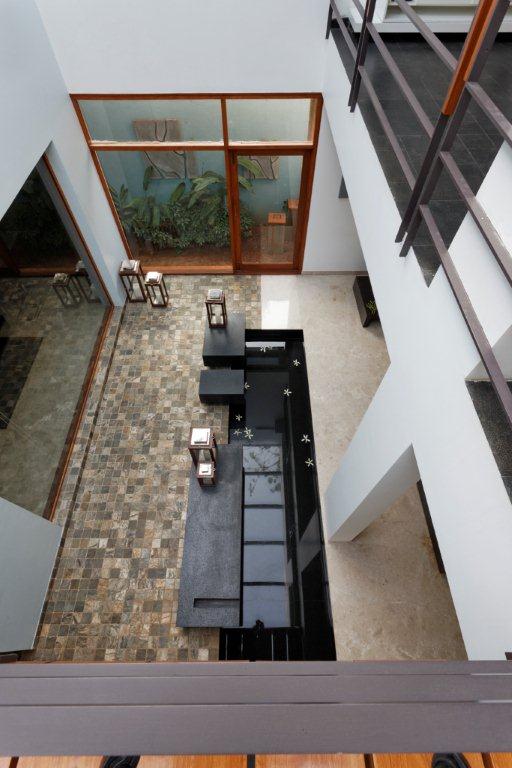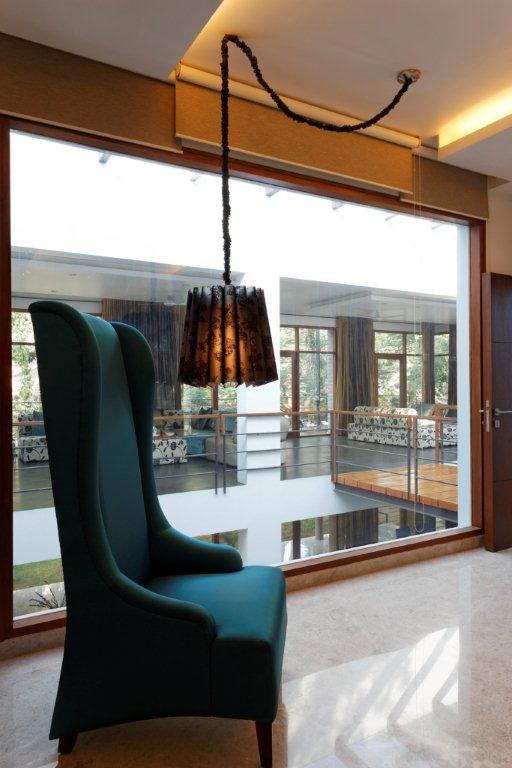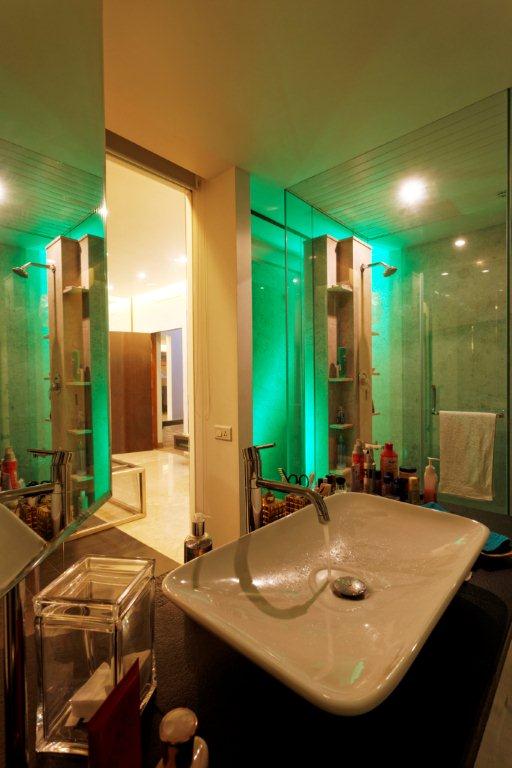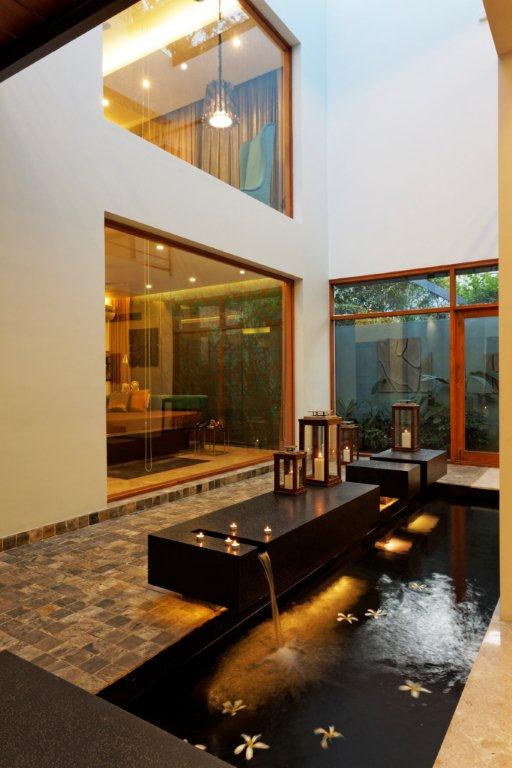 Photographs courtesy the Owners.