The Interiors Of Delhi's Newest Bridal Store Are An Homage To Raw Luxury
22

Sep

'21

10:03 am

by

Manisha AR
Sitting in a charming and rustic recreation by Delhi based architects of Portal 92, is a brand new boutique for exclusive bridal and festive designer wear by Astha Narang. An experience in itself, the boutique, just like the designs, is an homage to traditions of India with a touch of chic. Built primarily with stone and wood, the space promises to be an unforgettable experience. Keeping in line with the uptick in a demand for both bridal wear and experiential stores, this is the perfect respite for a modern shopper. Each aspect of this store has been carefully curated to complement works by the designer.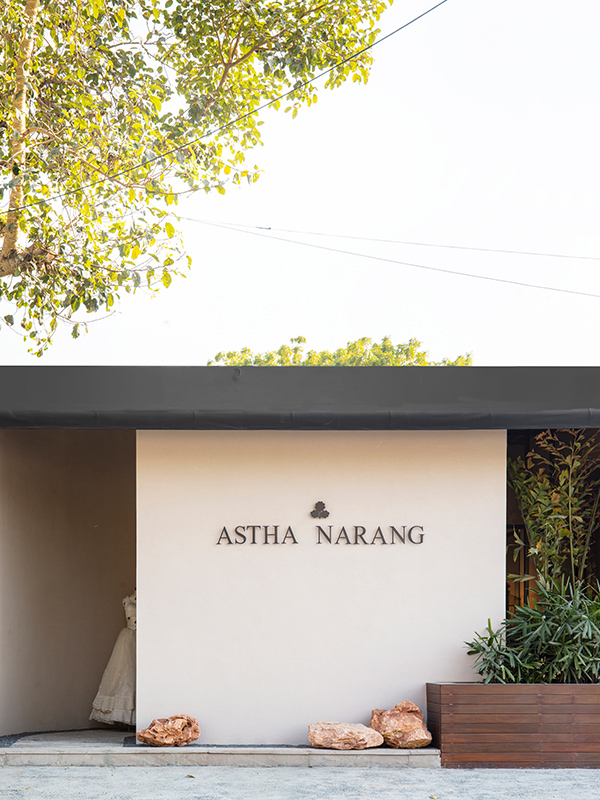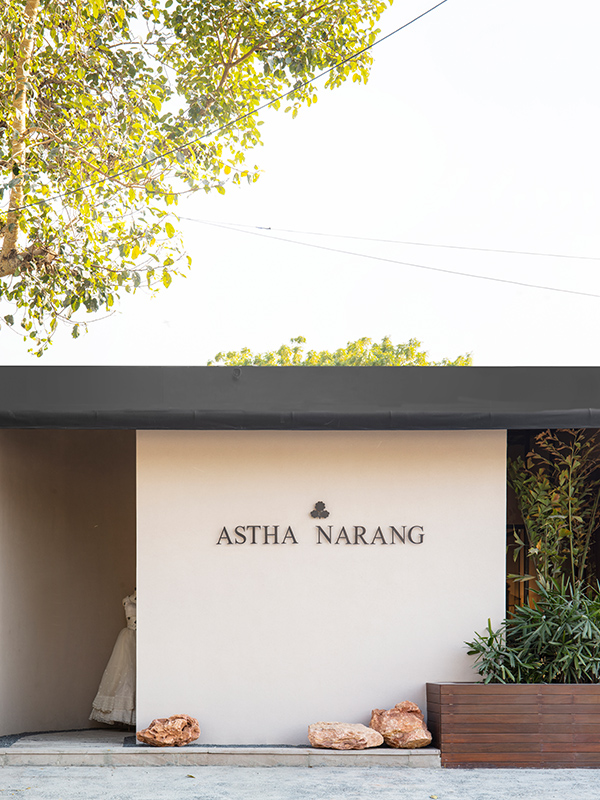 Using ancient handwork and techniques, Delhi based designer Astha Narang is creating contemporary chic bridal wear. Inspired by Vera Wang her designs aim to make a beautiful dress that compliments the wearer of the dress. Designed on the same philosophy, the new boutique space in Dhan Mill Compound, Chattarpur has been designed to highlight Narang's work. The principal architects at Portal92,  Sagar Goyal and Aanchal Sawhney tell Design Pataki, "We decided to approach this by creating a subtle backdrop that juxtaposes and mutes the heavy bridalwear outfits which were to be displayed."
A heavily experiential store, there is an air of suspense when entering the space. Softly lit and filled with natural elements like wood, stone and greenery, it's an oasis of tranquility. "The journey unfolds as a sort of "rite of passage" for the experience ahead," according to Anchal and Sagar. They are referring to a narrow passage one has to go through to enter the store which heightens the mystery and reinforces a sense of exclusivity. They also add, "We believe architects/designers are more like storytellers, with space and design as their language. They need to create a holistic environment and memory for the user to traverse within and hopefully leave with the experience etched into their life like a journey they might have taken."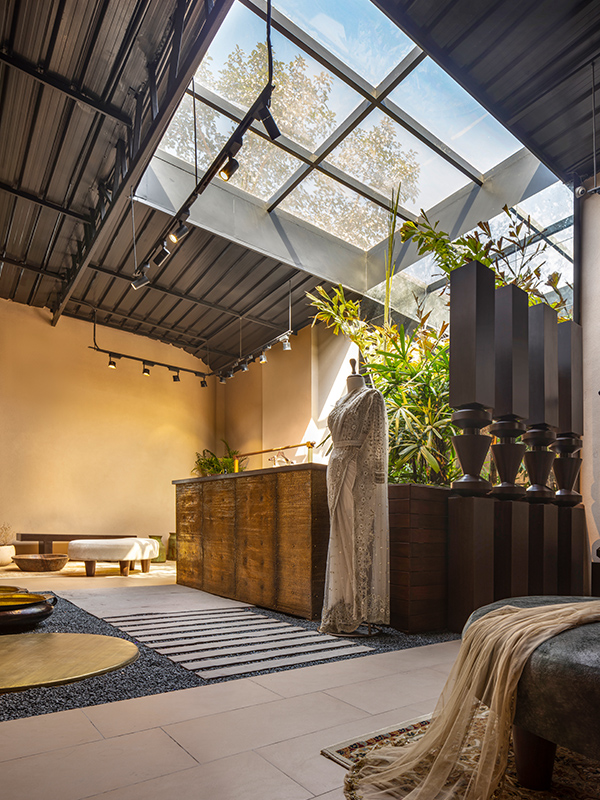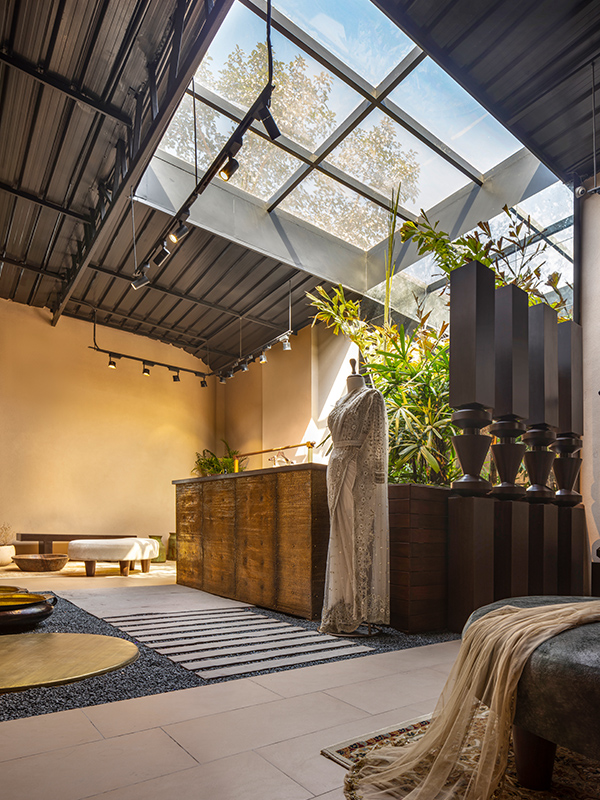 Broken down into various zones, shoppers can navigate the store one section at a time rather than all at once. To compliment Narang's style the architects at Portal 92 have incorporated wooden columns that suggest tradition while using a glass skylight for a touch of modernity. Many of the elements like the wooden columns and furniture were customised specifically for the project and to match the ambience of the space. Using largely muted tones like earthen browns and stone grey, the bones of the store act like a gallery space for the clothes on display. Relying larging on subtle textures, soft lighting and the openness of the space, the shopping experience promises to be relaxing. Catering to both an international and domestic audience, the store is a haven for brides-to-be and their families to experience the designs.