The League of AD50!
21

Mar

'14

11:00 am

by

Crew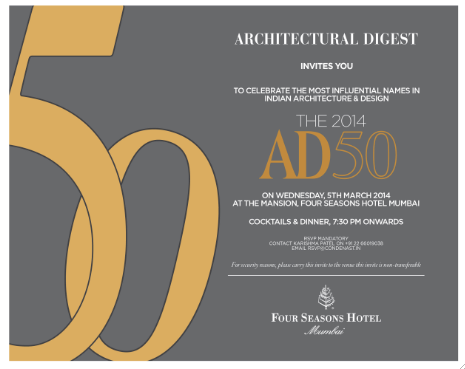 Last week, March 5th, 2014, we attended the fabulous Architectural Digest Second Anniversary at the Four Seasons in Mumbai. Celebrating their Second Anniversary issue along with unveiling the names of India preeminent architects, designers and influential names to a select group known as the AD50. An arbiter of excellence, this exclusive list recognizes establishment icons and enterprising trailblazers whose work is as inspiring as it is influential. These are the men and women who are shaping the way we live—one building, one house, one room at a time. Since 1990, Architectural Digest (US) has conceptualised the AD100 which has been brought to India as the AD50. 
Speaking on the occasion, Manju Sara Rajan, Editor, Architectural Digest India said, "The AD 50 list represents AD's innovative spirit and distinctive point of view and we are very happy to bring it to India this year. More importantly, the AD 50 list is for our readers, to be able to recognize the names and faces of people who have had such an enormous impact on our living environments. It is for them to be able to choose wisely, and live well."
We were excited to see some our favorites being part of the list – Rahul Mehrotra, Abha Narain Lambah, Rajiv Saini , Bose Krishnamachari & Riyas Komu, Rajshree & Aishwarya Pathy, Ambrish Arora, Sidhartha Talwar and Ankur Choksi of Lotus Design, The Busride Design Studio – Ayaz Basrai and Zameer Basrai & lastly Pinakin Design.
You can see the entire list of recipients in the Architectural Digest Anniversary issue.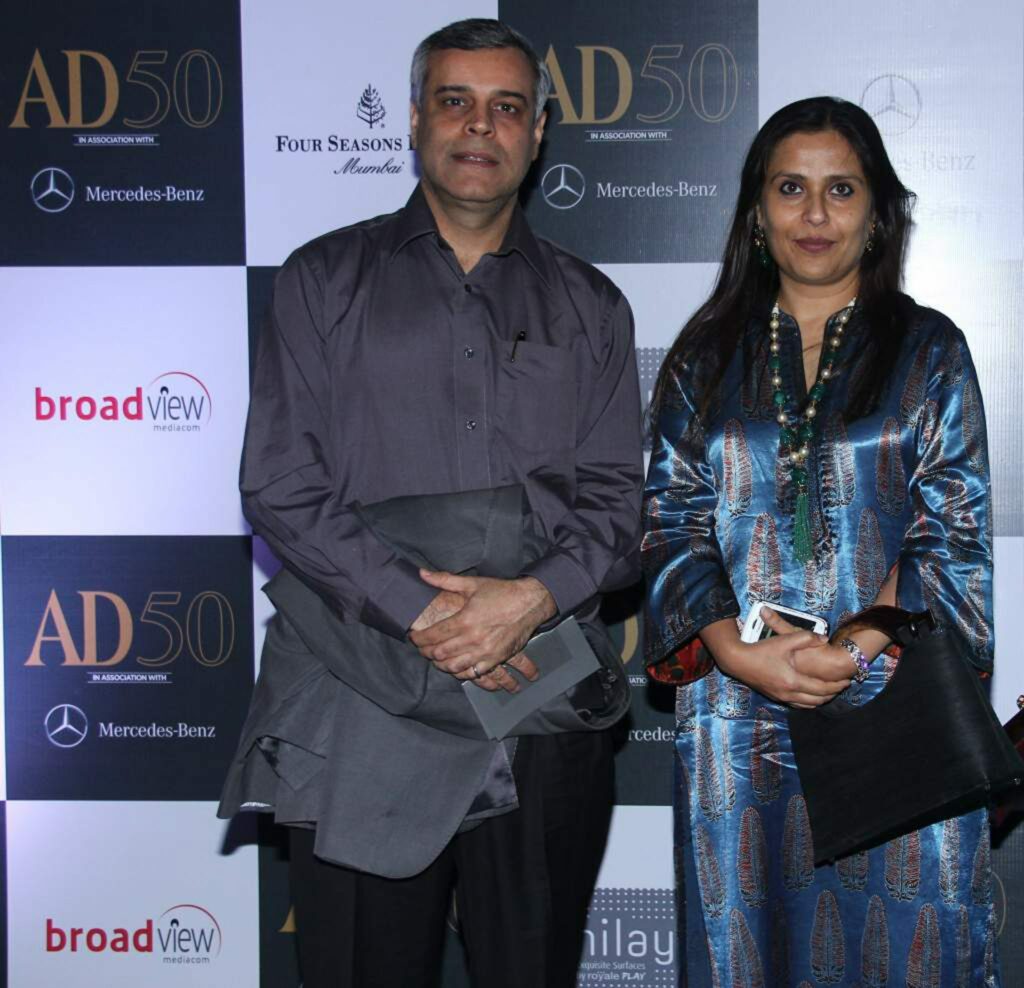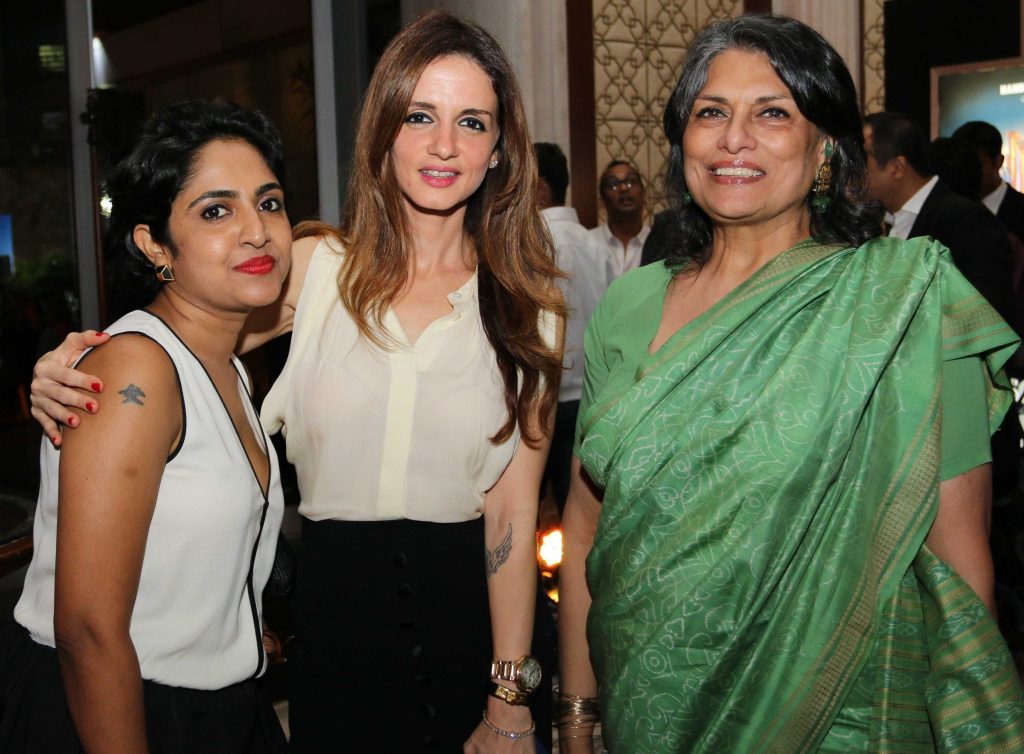 Photographs courtesy Architectural Digest, Condenast India.