The Lost Art of Origami & Arjun Rathi
9

Dec

'13

8:30 am

by

Crew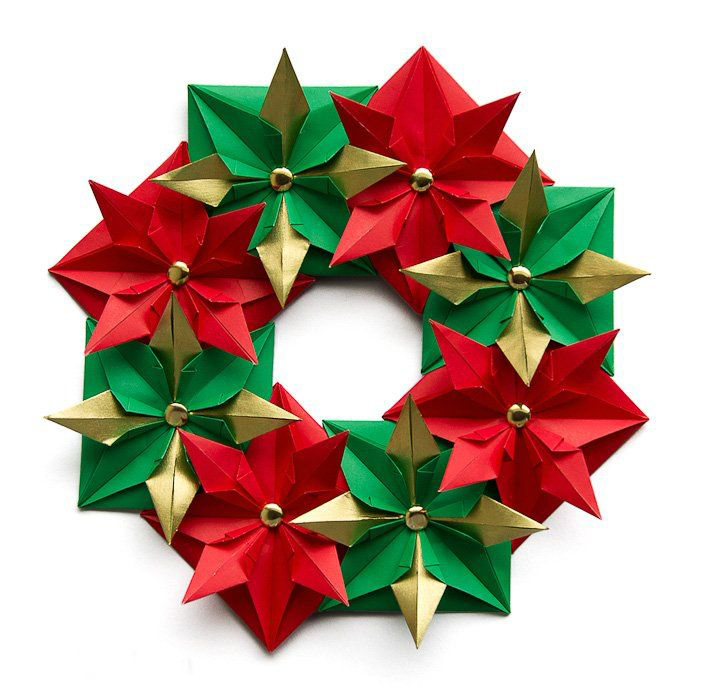 Origami, from ori meaning "folding", and kami meaning "paper" is the traditional Japanese art of paper folding. The goal of this art is to transform a flat sheet of paper into a finished sculpture through folding and sculpting techniques, without the use of cuts or glue. Yeah, okay, you got us. It's that amazing paper folding stuff that looks awesome but we are not quite sure who does it or how it's *exactly* done.
When we came across the work of young designer Arjun Rathi, we just had to pick his brains about his unusual and dedicated love for origami. Unusual for a guy? We thought so too! Don't worry we went straight for it and simply asked.
According to Arjun, the idea to explore origami forms arose during one of their first projects. It was a concept cafe called the "Origami Cafe", where all furniture and decor was inspired from Origami forms. (Wow, we think that would have been super cool).
Though that project went bust, since a lot of exploration had gone into the design and prototypes, they continued the research further for architecture and product exploration.
"The concept of using origami is mainly to explore architectural form and concepts; since the practice is mufti-disciplinary, dealing with architecture, interiors, landscape and products; the ideas or created shapes sometimes result into furniture, products or installations." As we soak in his answers, Arjun senses our skepticism and sheepishly adds: "Being an architect I try using origami for architectural and formal explorations. You'll rarely find me folding a flower :)"
We chuckle at making him conscious we ask him to leave us with advice about where we should go if we want to learn origami. "Origami is built around simple folding techniques. All one needs is patience, a lot of it; it's almost a meditative process. One can learn forms and folding through several books or videos available online."
Thanks Arjun, we at Design Pataki wish you lots of luck and infinite patience as you continue to revive the lost art of origami, one amazing fold at a time.
As for the rest of us, let's get crafty! Christmas is round the corner; let's try at least one of the amazing things we see online.
Challenge Accepted?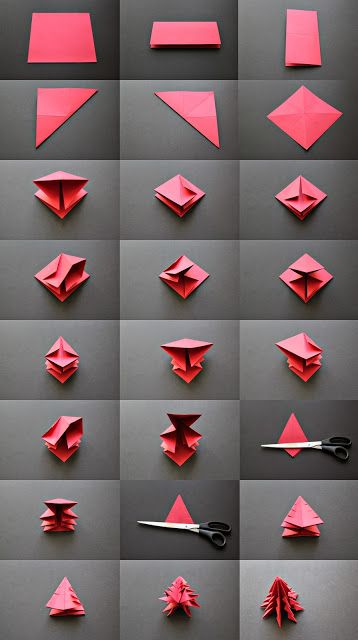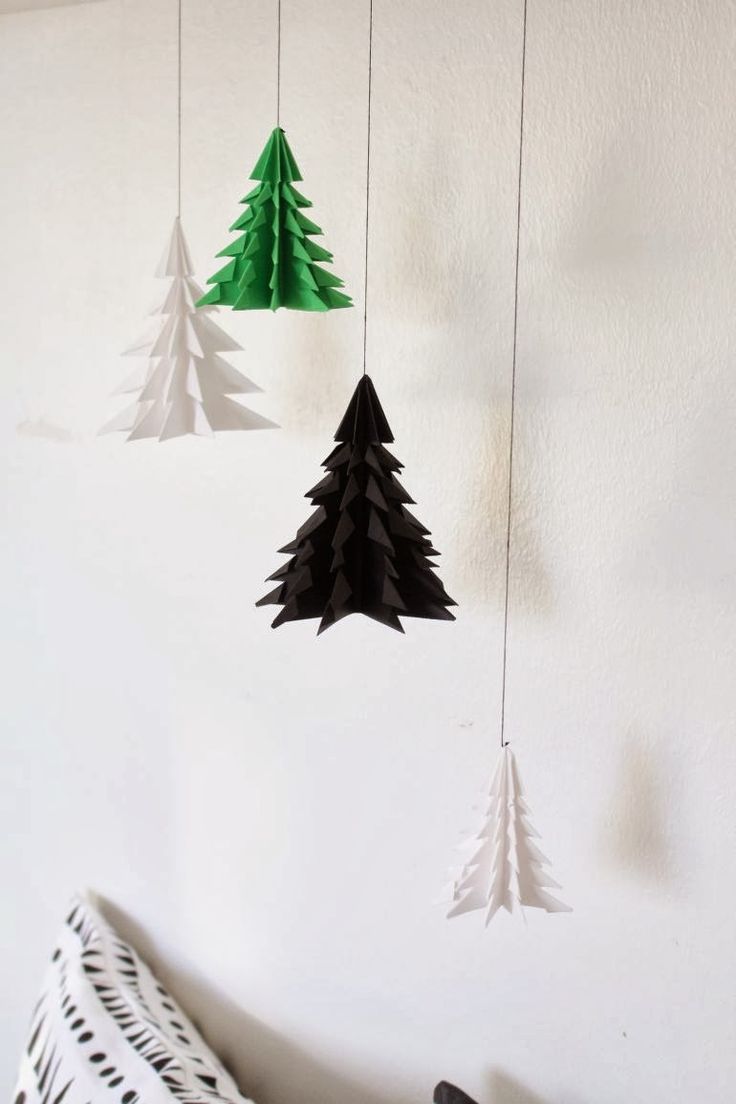 Kankotri Writing Ceremony by Arjun Rathi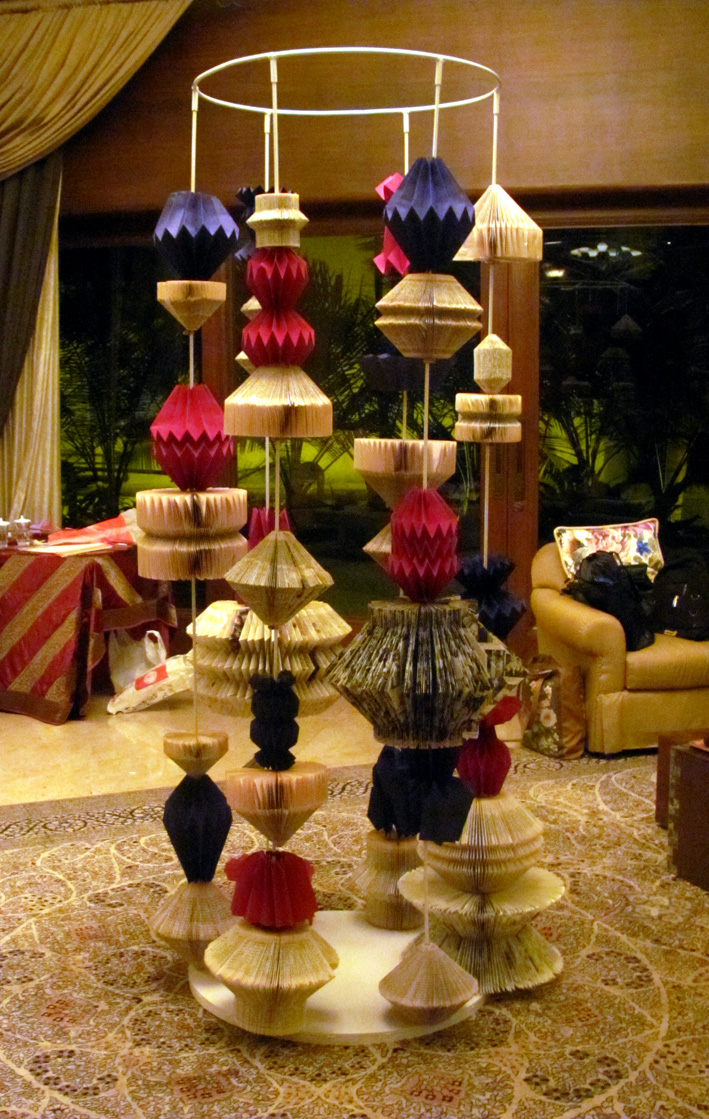 The brief required to create temporary installations for the living room of the client for the purpose of the Kankotri Writing Ceremony (a religious ritual of the Gujarati community).
Cellular Fission at India Design Week 2013 by Arjun Rathi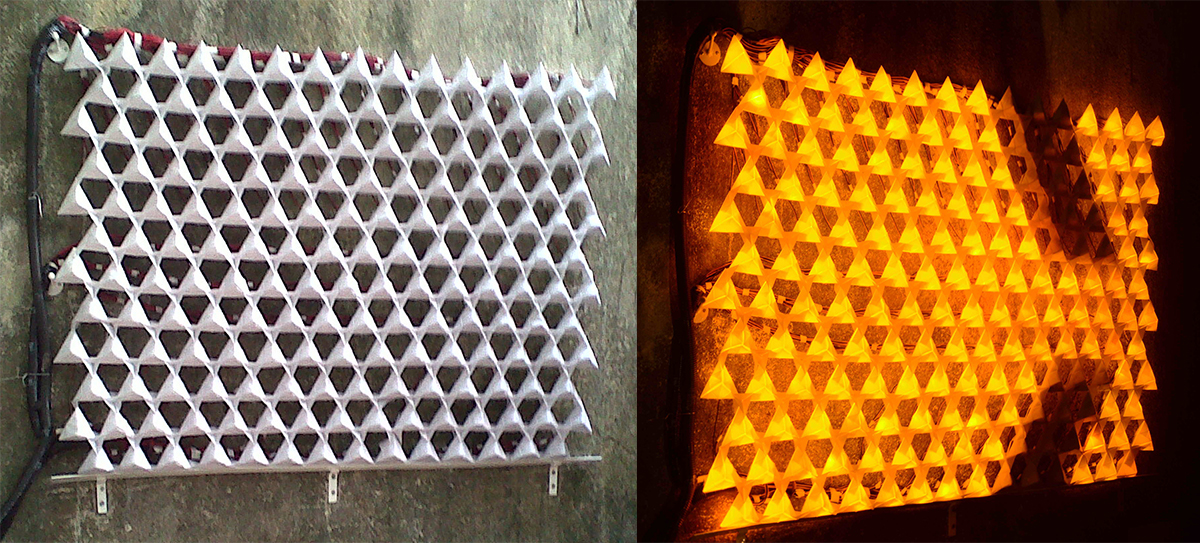 The 'Cellular Fission' installation at the India Design Week was exploring possibilities of a self supporting media façade system that can be wrapped around buildings and structures.
Photographs courtesy Arjun Rathi & Pinterest