The Newly Minted Kimpton Kitalay Samui Revels In Its Picturesque Oceanfront Setting
22

Nov

'22

4:54 pm

by

Sneha Shah
The post-pandemic era marks the beginning of a new chapter in hospitality, and Thailand, a solid favourite amongst discerning travellers, is thriving once again. A gorgeous island and one of the largest in Thailand, Koh Samui leaves you spellbound with its verdant surroundings, charming retreats perched on golden beaches, and an array of legendary culinary experiences. Located on Choeng Mon Beach and just 10-15 minutes from the airport, Kimpton Kitalay Samui is the newest fishing village-style oceanfront property and the first Southeast Asia resort for IHG Hotels and Resorts.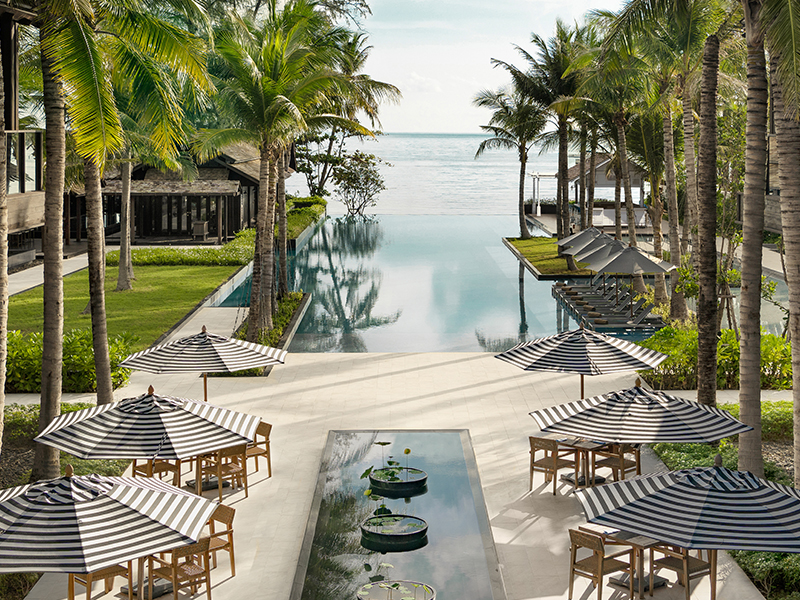 Backstory
The resort's name is a portmanteau of the Thai words Kita, which means 'song' or 'singing', and Lay, which translates to 'sea'; an apt moniker that encapsulates the spirit of the local community and laid-back lifestyle of its island home. "Koh Samui is renowned for its breathtaking beauty and village living, and this inspires the immersive guest experiences – our take on Samui's way of life, at the resort. We also offer Kimpton's signature perks including a nightly-hosted Social Hour, the brand's industry-leading pet-friendly attitude with our Kimpton Pets Programme, and an approachable luxury experience fuelled by a team who champions heartfelt human connections," says Michael Janssen, General Manager, Kimpton Kitalay Samui.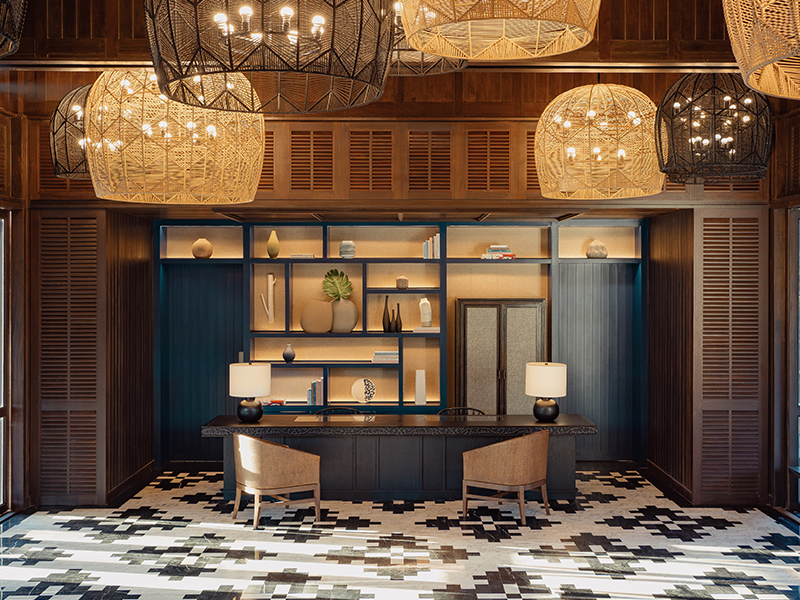 Design And Architecture
Woven into every aspect of the resort's design, courtesy of Bangkok-based P49 Deesign, are clever references that draw both local landscape and heritage while showcasing Kimpton's exuberant aesthetics. Traditionally, Samui being a small island with fishing as one of the main occupations, the hotel also takes on this fisherman's village story as a reference. A visual feast from the moment you step in, the double-tiered lobby is entirely built from dark-stained vintage wood and stands on stilt-suspended platforms. The arresting black-and-white tiling that lines the entryway, reveals a dramatic view of the resort, lush palm-fringed landscape and the pristine ocean beyond.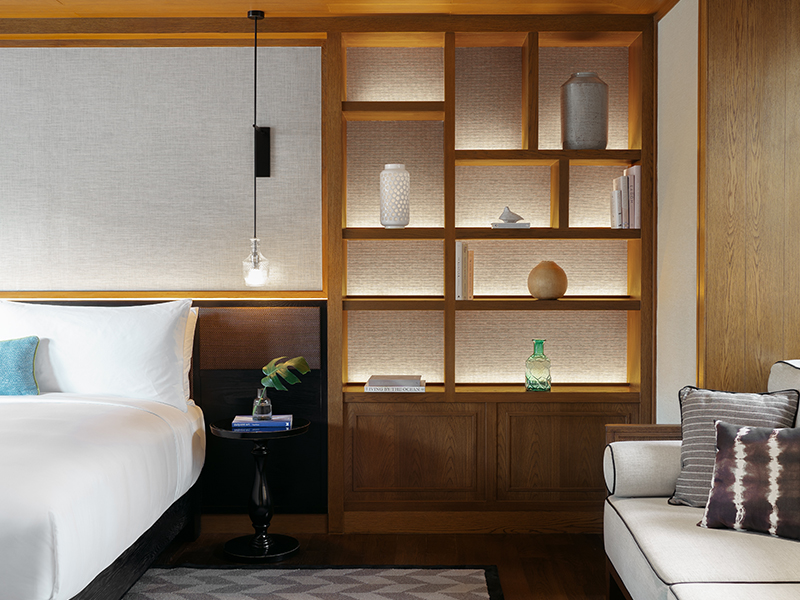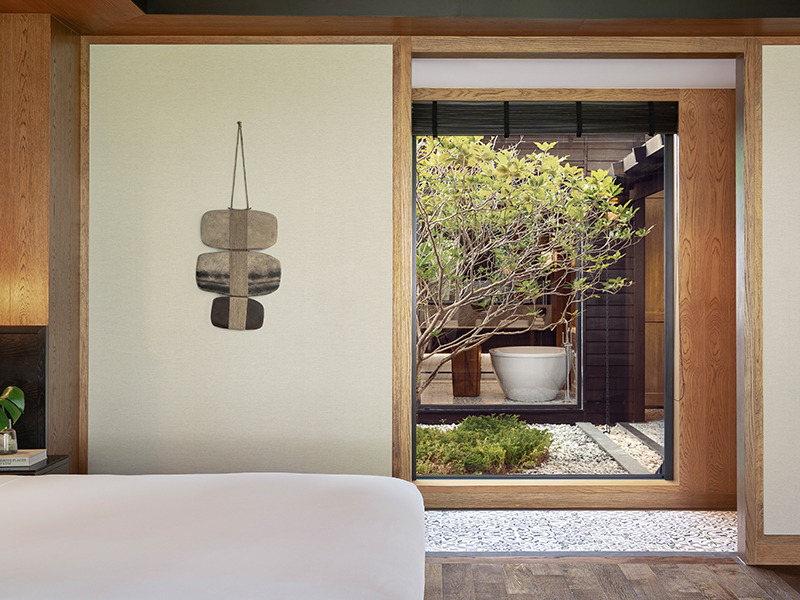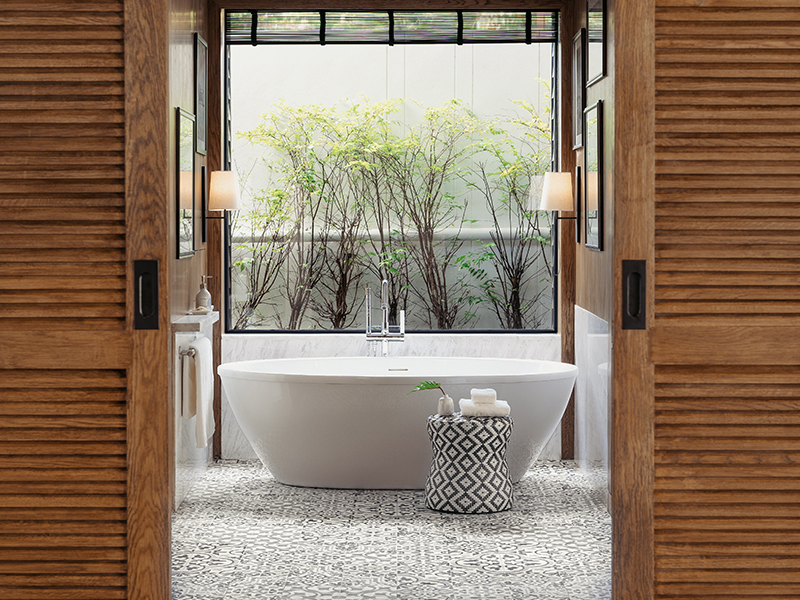 Giving the resort an enchanting fusion of contemporary design and traditional accents, P49 Deesign integrated rustic wooden elements from repurposed driftwood, verandah-style features, and timeless local artwork by Thai artisans. Earthy palettes and wave-inspired terrace furnishings lend a homely character to the 138 design-led rooms and pool villas, complemented by interwoven Thai basketry motifs on the bathroom floors and local artwork on the walls.
Within the rooms, interiors are marked by colour-blocking and boldly patterned fabrics that contrast with the neutral palette; handwoven ocean blue cotton robes are custom-designed by the Samui tailors. For the guests, an elevated bath experience awaits with the resort's signature sea-salt and patchouli-scented bath amenities by HARNN.
Also Read: Capella Bangkok : A Calming Riverside Retreat In The Heart Of City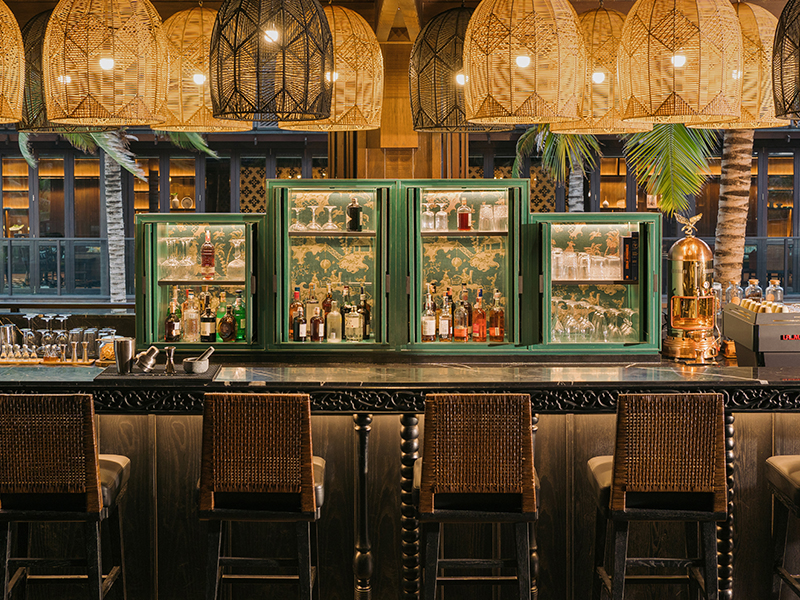 Dining
The plethora of visual delights also extends to gustatory experiences with five distinct restaurants and bars, providing irresistible culinary curations from the beach to the bar. Lanai is a one-of-a-kind library-inspired bar that offers curated brews including Thai-origin coffee, artisanal teas and locally produced spirits. Boho is an all-day lifestyle café, set in a botanic-inspired gallery that features local contemporary Thai arts and handicrafts. Shades is positioned at the oceanfront pool, with a vast cocktail menu and a hip beach club vibe. Then there's a beach-house-style restaurant, Fish House, specialising in seafood and Hom Baking Company, an all-in-one bakery café and deli.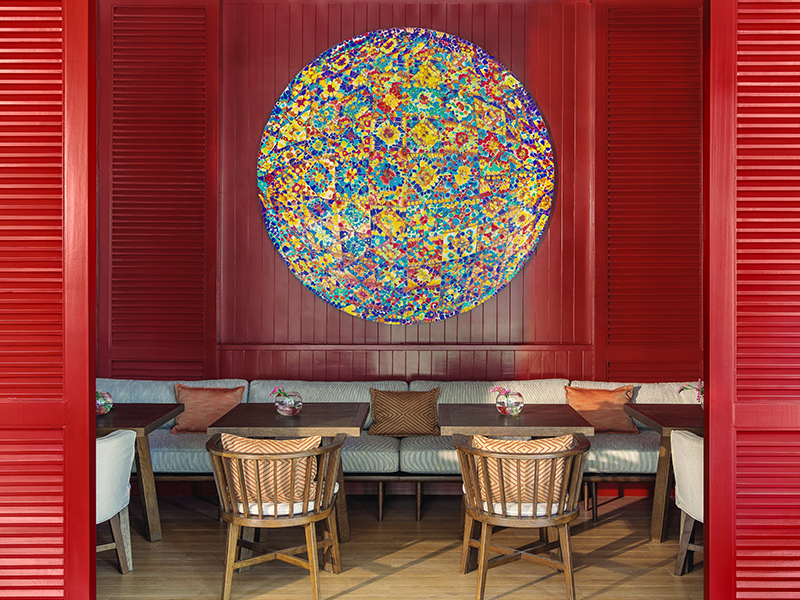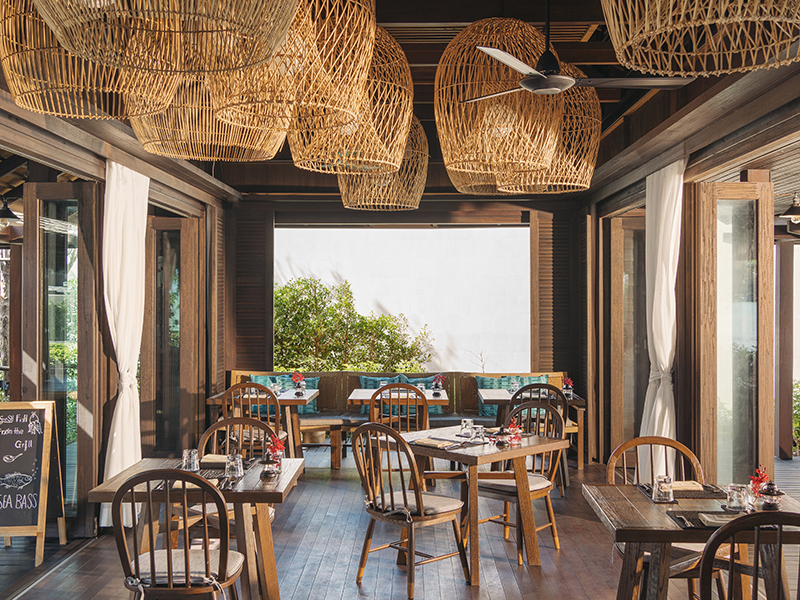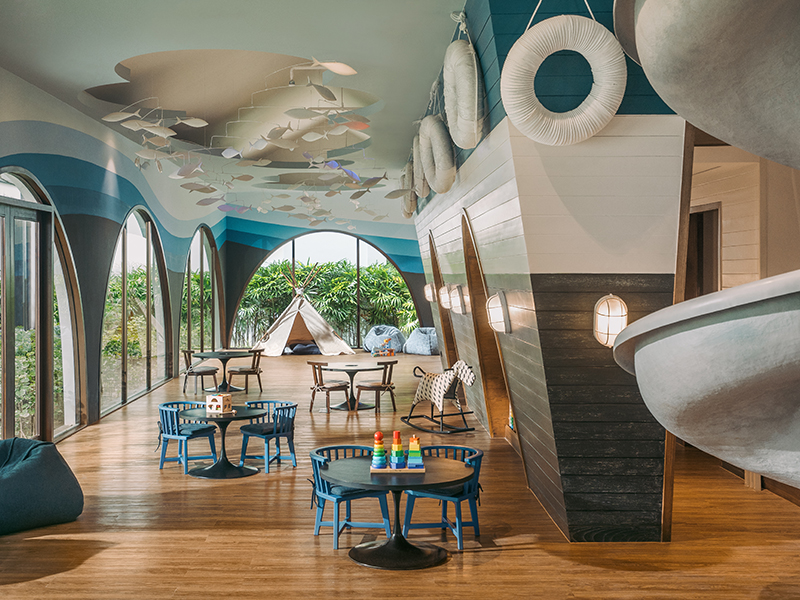 Recreation And Leisure
Providing leisurely and recreational pursuits, Pimãanda by HARNN is a tranquil enclave that offers personalised spa experiences for those looking to unwind and relax with sea-inspired elements. Junio, a 500-square-metre kids club, is an impressive and interactive space that puts a spotlight on fun programming activities that inspire learning and exploration.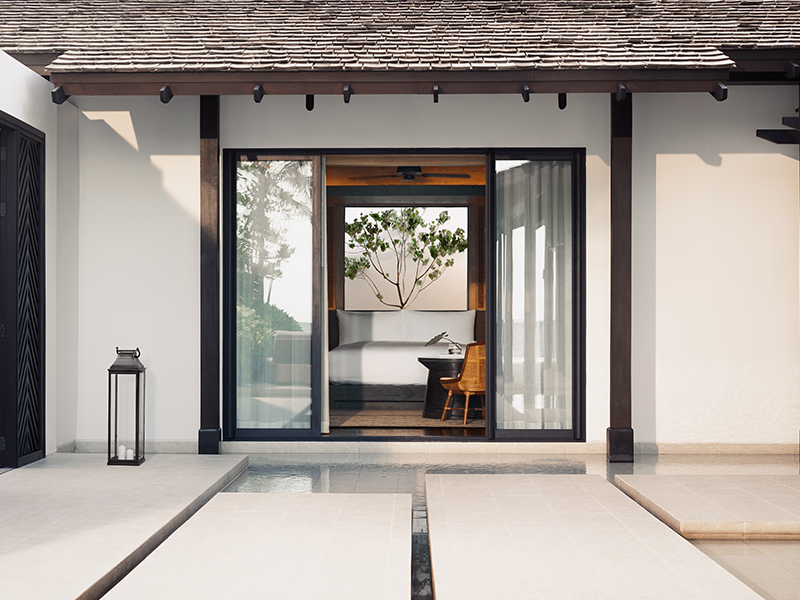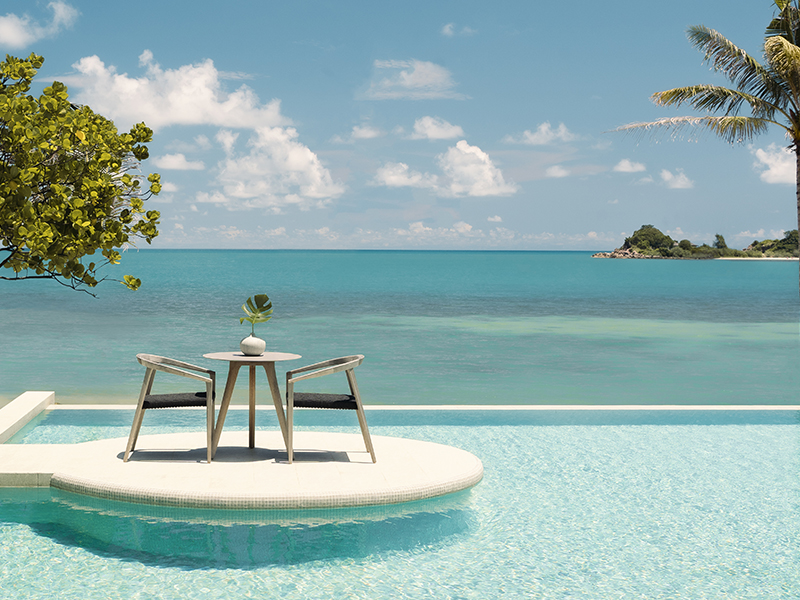 Final Thoughts
The intention behind Kimpton Kitalay Samui has organically grown around the idea of creating the most incredible guest experience, that authentically grows out of its environment and allows the landscape to take centre stage. Its prime location overlooking the Gulf of Thailand imbues the hotel with natural beauty, layered with the irreplaceable spirit of Thai graciousness. Along with a legacy of pleasing and minimalist silhouettes, the hotel is known for its intimate and intuitive experiences with rigorous attention to detail.
#DPLoves –
– The remarkable location. The villas command incredible views of the ocean and the pristine beach.
– The local artwork by Thai artisans that adds an element of authenticity to each room.
– The expansive pool overlooking the blue waters of Koh Samui with pool tables placed within for added leisure.
– The 500-square-metre recreational club for children which is one of the highlights of the property.
– The striking red interiors of Boho, the all-day lifestyle café.
– The kids pool and play area is chic and beautiful with slides and rain showers to keep them engaged for hours.
– The resort is pet friendly and has a dedicated pet play area.
– Koh Samui airport is one of the most adorable airports globally.
– The rooms on the ground level that do not face the ocean, spill onto the massive common pool area.
Also Read: 2023's Most Hotly Anticipated Hotels Include A Luxury Lodge In The 'Forbidden Kingdom' And More