The Restorateurs – Mahendra Doshi & Family!
28

May

'13

8:28 am

by

Crew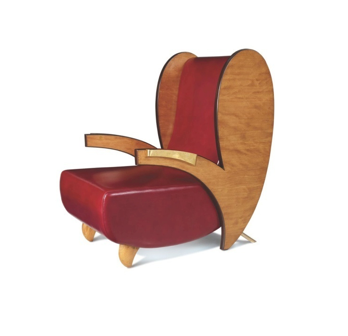 A Retro Art Deco lounger
Art Deco has represented luxury, glamour & exuberance. Rich colors, bold geometric shapes and lavish ornamentation. I remember being taught the influences back in college. Thoroughly bored in class the teacher woke me up instantly with a slideshow of pieces from those eras. The visuals were amazing. A connection was made. I wasoverjoyed to see the work Mahendra Doshi Restorateurs. A pioneer in restoring antique furniture.

His new show called the Return to Innocence has them showcasing curated pieces of art deco & colonial furniture. It outlines the transition from Colonial to Art Deco. They will be having an exhibition at the Prince of Wales Musuem, Coomaraswamy Hall, Mumbai from February 23-27, 2013. We've got Chiki Doshi to thank for giving us a sneak peak into the stunning collection going up on showcase. Amongst a gentleman's chest of drawers in iron with brass work, a revolving bookcase and an imposing teakwood three-door cabinet with brass handle. These are the pieces we recommend you should look out for!
A retro Art Deco lounger (above), upholstered in funky deep red leather with a generous back and brass edges along the arms, is perfect to sink into after a long day.
Gentleman's Chest of Drawers
An elegant 1940s gentleman's chest of drawers in iron with brass work is proof that vanity was not the preserve of women, especially during the Art Deco phase.
Colonial Bookcase
A teakwood British colonial bookcase sourced from an old British library, and supported by intriguing pillars on either side, stands out in its lime wash finish.
Art Deco Sofa
A sofa, with brazen arm-rests in cedarwood and teakwood, proudly displays its Art Deco lineage. Chairs, with similarly-designed arms, complete the set.
Where:
Mahendra Doshi Restorateurs
Giriraj Basement,
201 Walkeshwar Road, 
Near Teen Batti, 
Mumbai 400 006

Tel:
+91 22 2363 0526
+91 22 2368 6069

*Photos courtesy Mahendra Doshi Restorateurs