The Return of Natural Wood Designs: Three Emerging Decor Studios with a Fresh Take
8

Apr

'21

4:04 pm

by

Manisha AR
Choosing wooden elements is one way to make your interior spaces more sustainable. They are also a great way to bring dimension into space. Paired with plain, bright colors, they are also an easy way to add texture. Wood often harks back to familial histories and heirlooms but these studios offer a fresh take on this classic decorative material tempting you to bring in some new decor this season. We've picked three brands that keep it easy, tell a design story with a hint of playfulness.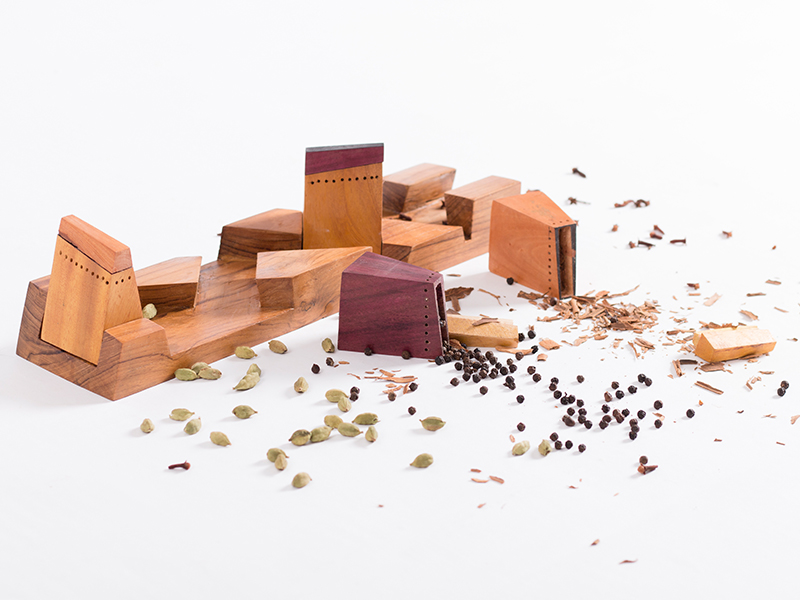 Sm.ll
Driven by strong conceptual ideas, Sm.ll is a studio founded by Jayaprakash VN and Minu Zacharia. Each of their product series tells a story. Their designs are reminiscent of Kerala – the long, steeply sloping roofs commonly found on homes over there. Their series Spice Tins are a favourite for us, because they resemble little building blocks that make for a great addition to any table setting. Made deliberately opaque to encourage people to use their sense of smell instead of visually guessing, each tin holds the promise of a very tactile experience. The subtle narrative woven into this series is in the slanting interlocking crevasses on the baseboard that holds the tins. They come in pairs of two or a set of four- much like an urban nuclear family.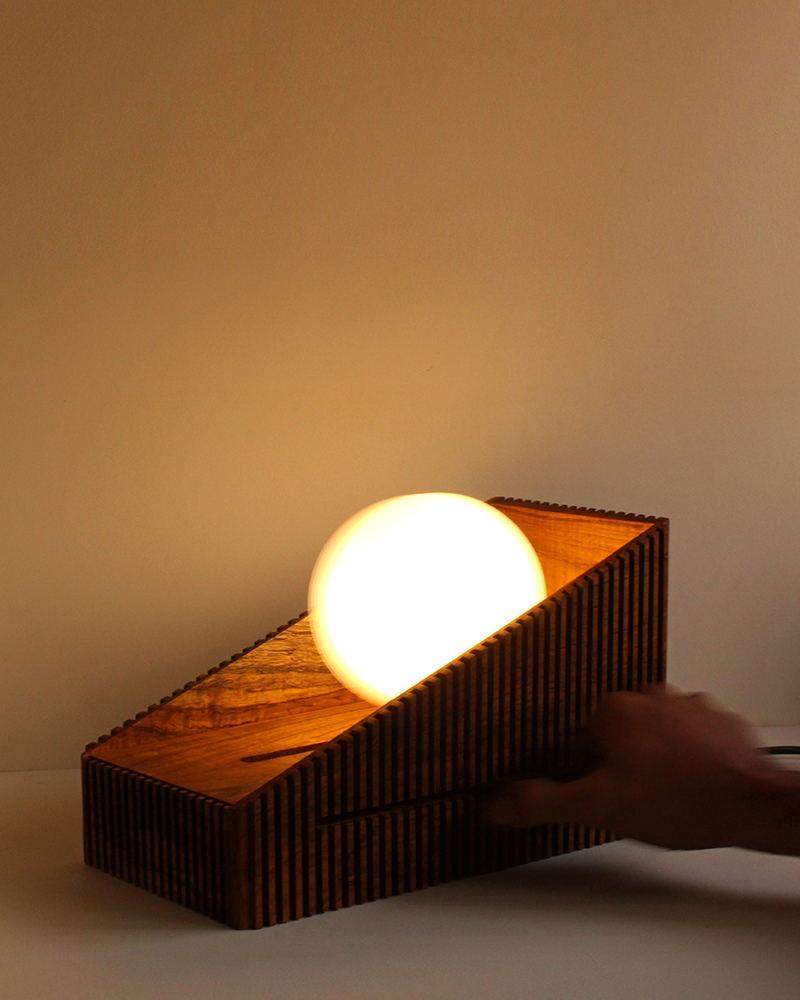 Studio Indigene
Each piece from Studio Indigene is a mix of functional and decorative. The creative efforts of Meet Thoria, Shubham Mestry, and Tanvi Deolekar, Studio Indigene products are acutely aware of their potential to occupy space in a home and add color. Their pieces often play with shape and color– making their products a good way to center design concepts. Each product is named after a Sanskrit word and denotes the ideas that are tying design to craft. We particularly enjoyed their series of lighting fixtures from the series: 'Samavāya.' It is a collection of pieces that bring together wood and brass to light up your homes. If you are looking for an overhead lighting fixture, we love the 'Aavaran'. If you want something warm for your desks then we recommend the sliding lamp 'Āroha'. The third option for ambient lighting would be 'Traya' – a trio of lights that double as a mural.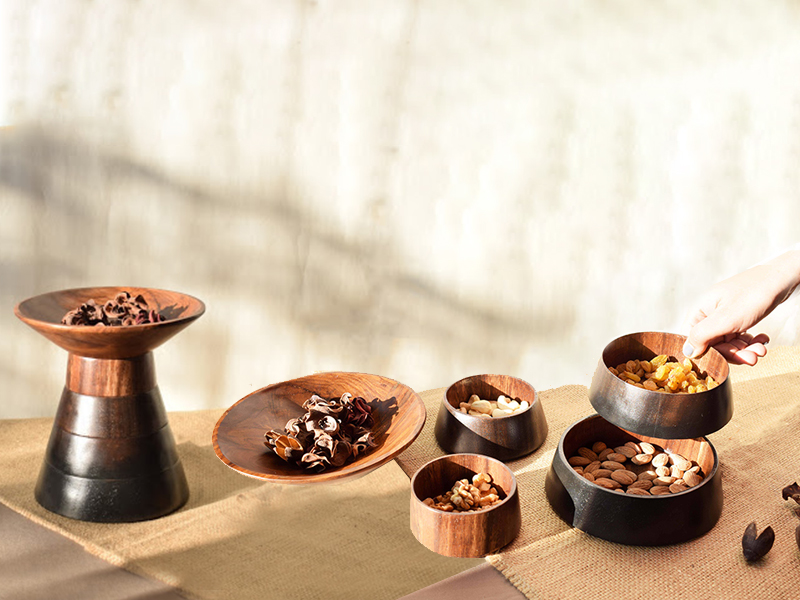 Half Dot Designs
Bolder colours, geometrical shapes, and a sense of duality play out in designs by Half Dot. Founded by Mehak Kalra, Riya Katta, and Shreya Sarda, their products are playful and cater to the millennial eye. While their deep wooden colours hark back to a simplistic use of wood for storage or to fortify, the functionality is very contemporary. For instance, 'Save Your Breath' is a stackable snack holder that doubles as a centrepiece on any table. While their 'Texture Platter' is an experience both visually and sensually. The tactile lines to hold the platter and the line patterns in the wood can make any snack you put on it a whole mood. The play on names compliments the business-casual vibes of each product- making them an ideal addition to your home office or home studio, you decide.