The Review – ACE Tech, Mumbai
29

Nov

'13

8:30 am

by

Crew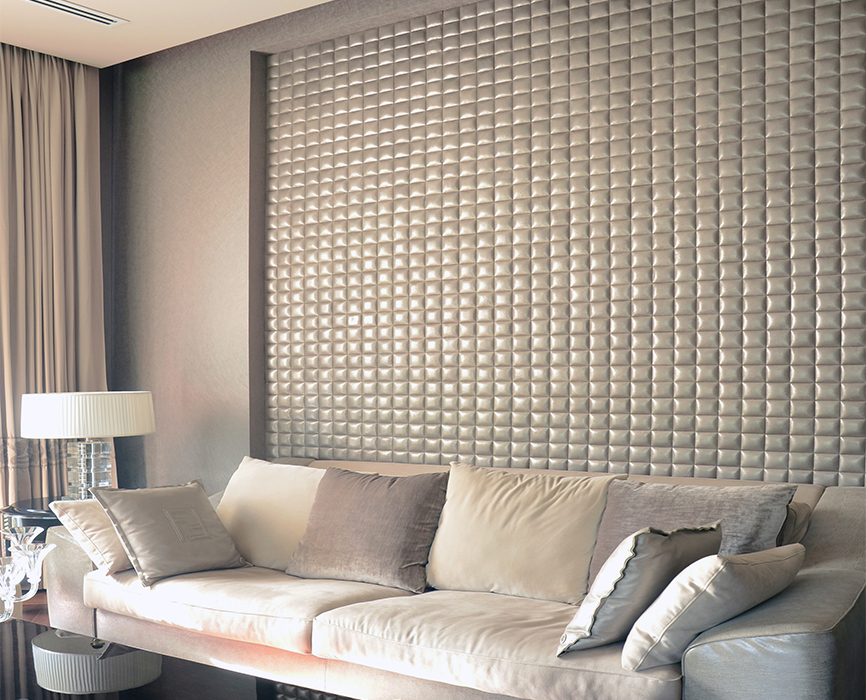 Like every year I do a review on the prominent trade fair that happen in India. ACE Tech, Mumbai. While they move from city to city, Im going to give you the low down on the exhibition in Mumbai. ACE Tech being the largest interior, architecture & construction trade fair in India. It is huge and can be a back breaking exercise for someone new to the industry. Apart from the regular large players, this year very few stalls caught my attention. Turquoise which has a launched a large range of bath fittings and accessories had a lovely display for one of their concepts. The idea was nice but not so much the execution. You can see the lose pipe popping out of the bucket, ruining the visual.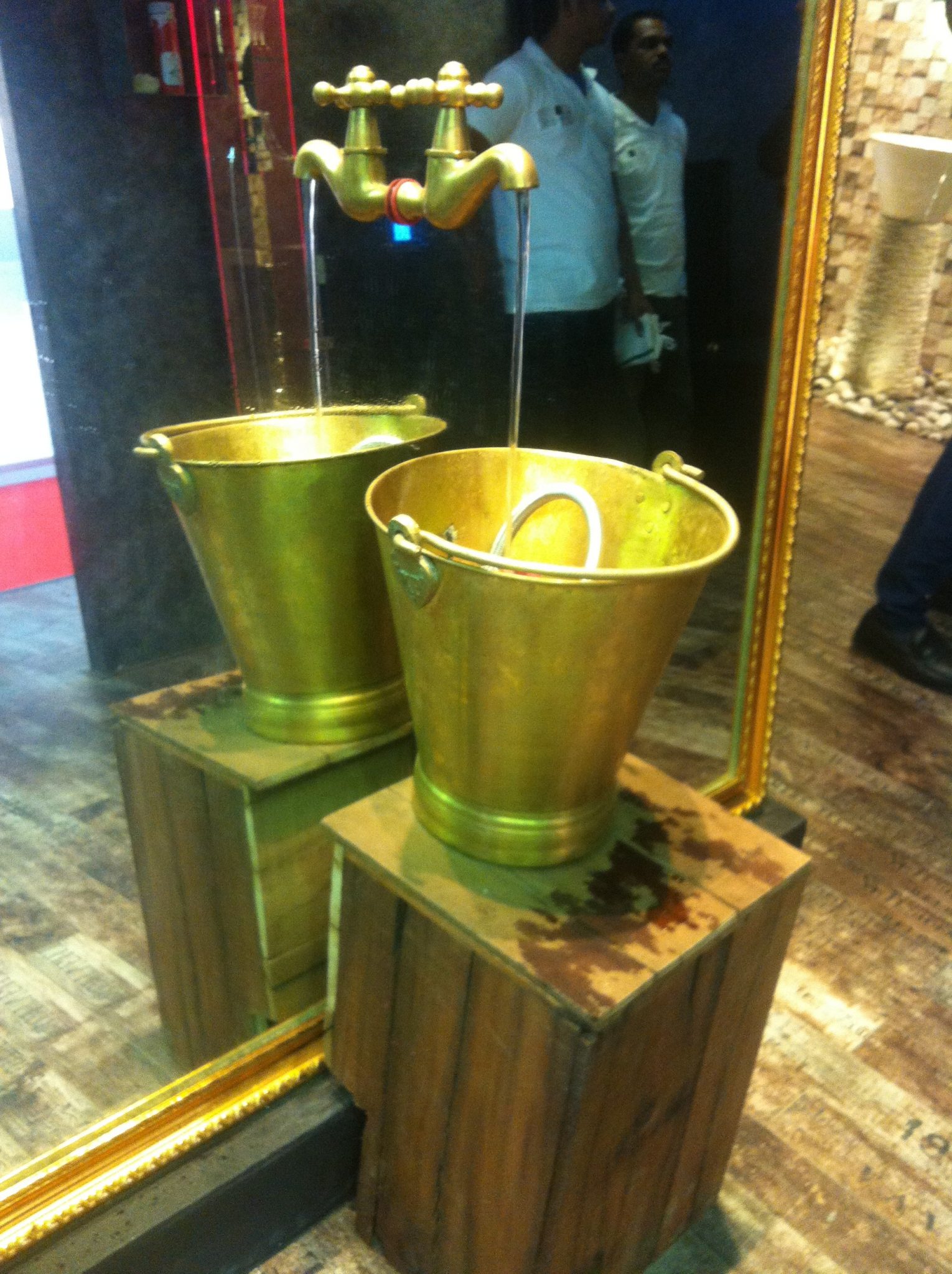 Defurn, a new furniture company imports some interesting designs from Chinese Designers. So its not your run of the mill tacky Chinese furniture but some interesting pieces at moderate prices. They had a dried honeycomb wall accent which was unique.
What really caught my attention were the wall panels from Pintark. From the house of Loco Design,  customised wall panels is the new look. The patterns below are the ones we loved and found the most unique. The cuboid pattern has been combined using brushed metal, veneer and leather. Can be used in a contemporary setting but would look amazing with a more industrial look. Wall Panels are not restricted to only behind the bed looks, use them in a powder bathroom, as room dividers, or a bold pattern on the ceiling. Available in standard sizes they are incredibly easy to install. A small portion can be taped or larger areas are just glued onto plywood.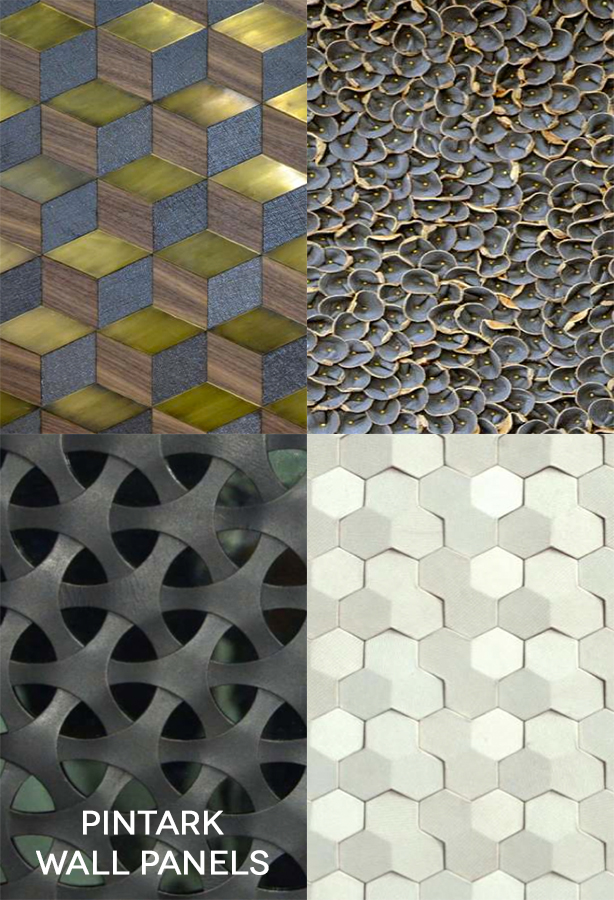 Trade fairs are always great fun because you get to meet everyone who work with. People who you coordinate with on a regular basis now have faces to their names. You bump into fellow interior designers and architects. If nothing else, its the place to network and put your brand out there.
Did you attend the show? Tell us about your experience and we will share it with our readers. 
Photographs courtesy Loco Design & Design Pataki