The Ritu Kumar Store by Studio Pomegranate
14

Mar

'16

2:27 pm

by

Crew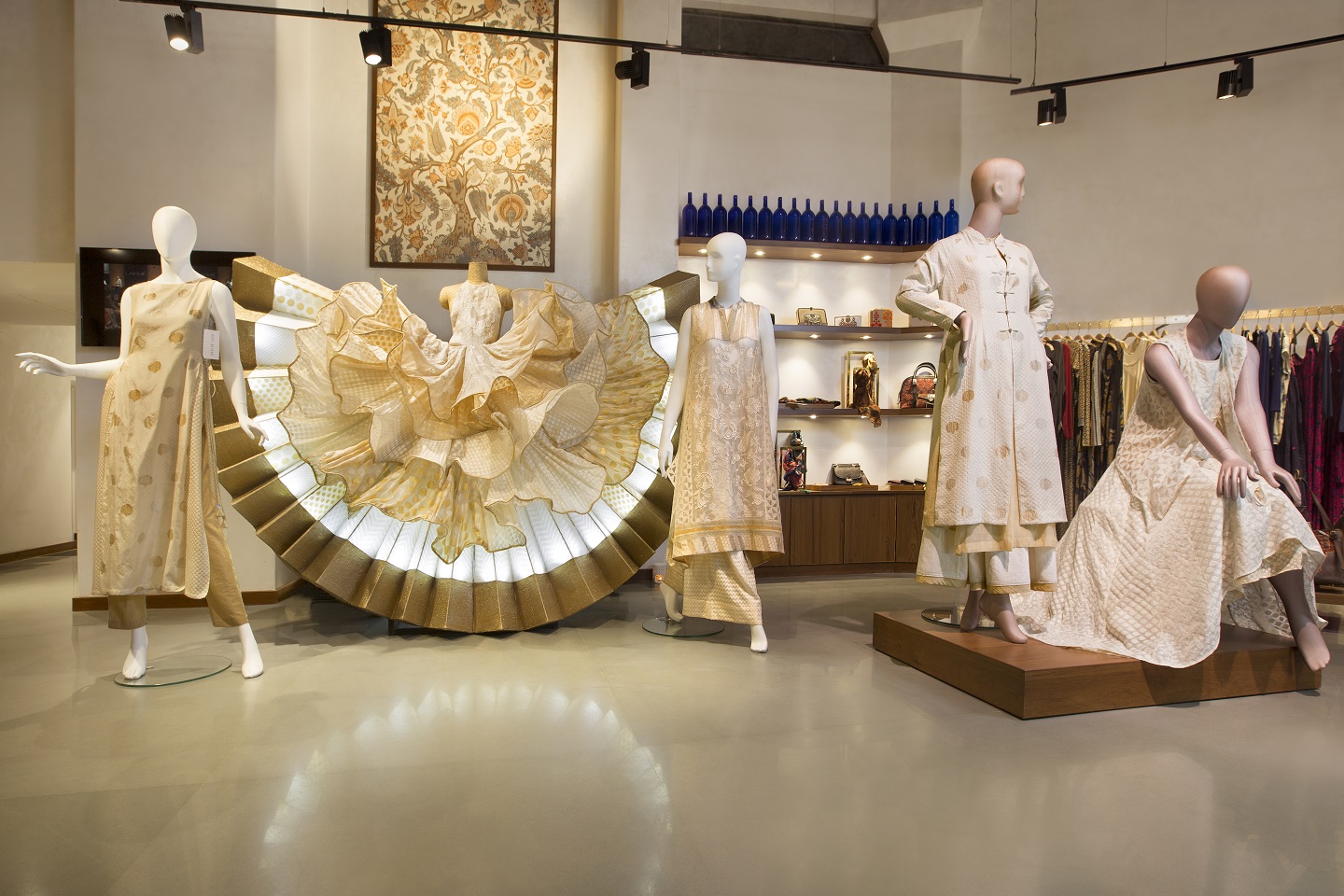 Walking through the by lanes of Kala Ghoda is always a journey, filled with culture, history and a creative nip in the air. Lined with fashion stores, cafés and galleries it can bring out your artistic mind. Recently we came across the newly launched Ritu Kumar store. Neat, crisp with a wonderful blend of Indian vintage arts was impressive. Set in an old heritage building, stone flooring, exposed steel roof girders and mostly importantly revolving around the famous Indian textile print, Chintz.
Designed by Studio Pomegranate, headed by Shweta Shah and Pranav Naik, the concept was to open a space to highlight, the fashion pieces as well as a showcase for Ritu Kumar's outstanding collection of palampores. Mrs. Kumar has worked on recreating the wall to floor prints over a couple of months, in order to add an element of history and magical appeal to this new store. Palampore and Kalamkari being the rage in the 17th century, also translates into her fashion pieces.
The private dressing room is very interesting with Chintz's print being used from walls to ceiling. An antique wall mounted mirror against a ribbed glass partition plays in the theme of the place. The walls are mounted with prints, which have been sourced from around the world. Painstakingly recreated and restored to its original glory. The store is a true ode to the exquisite craftsman of India!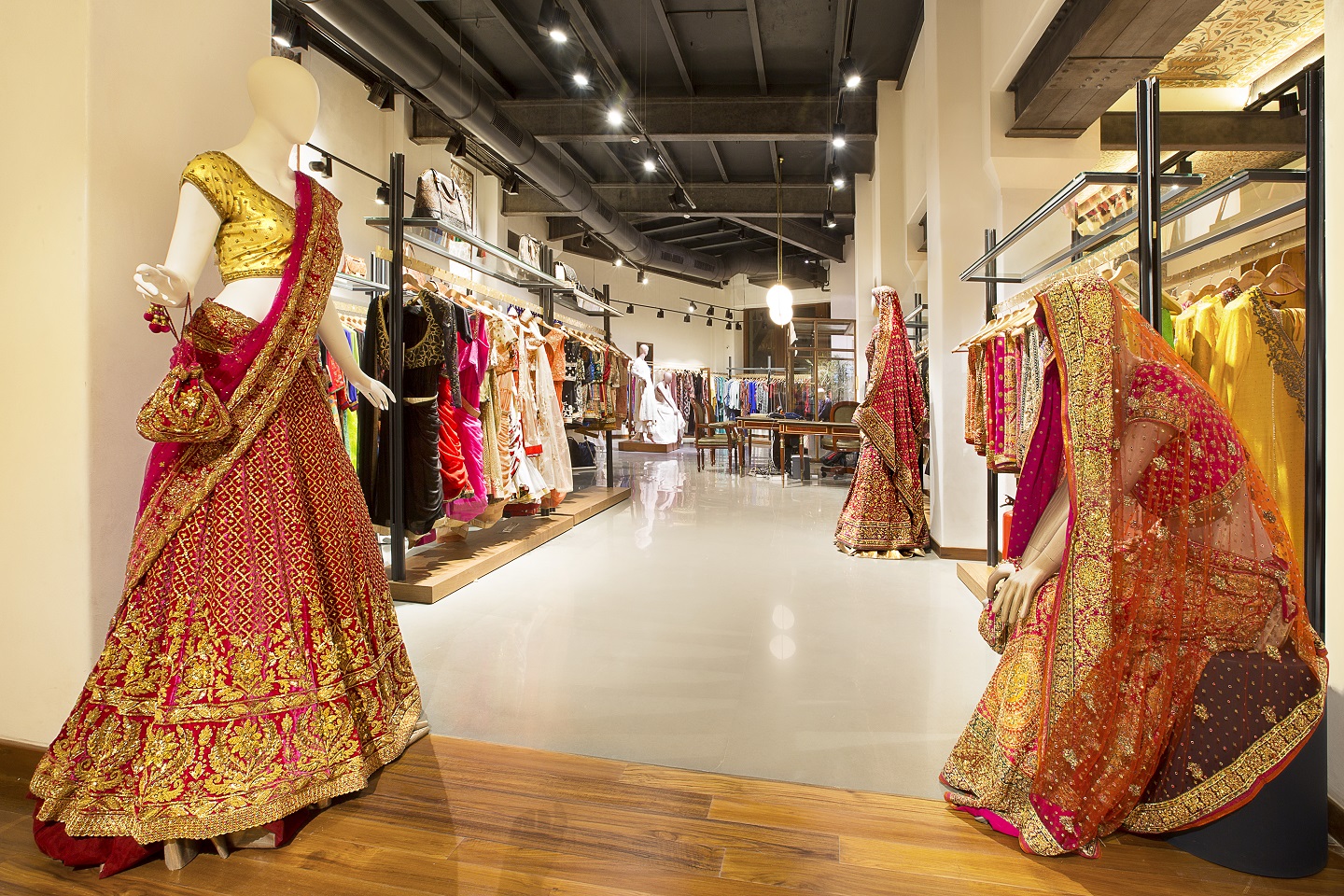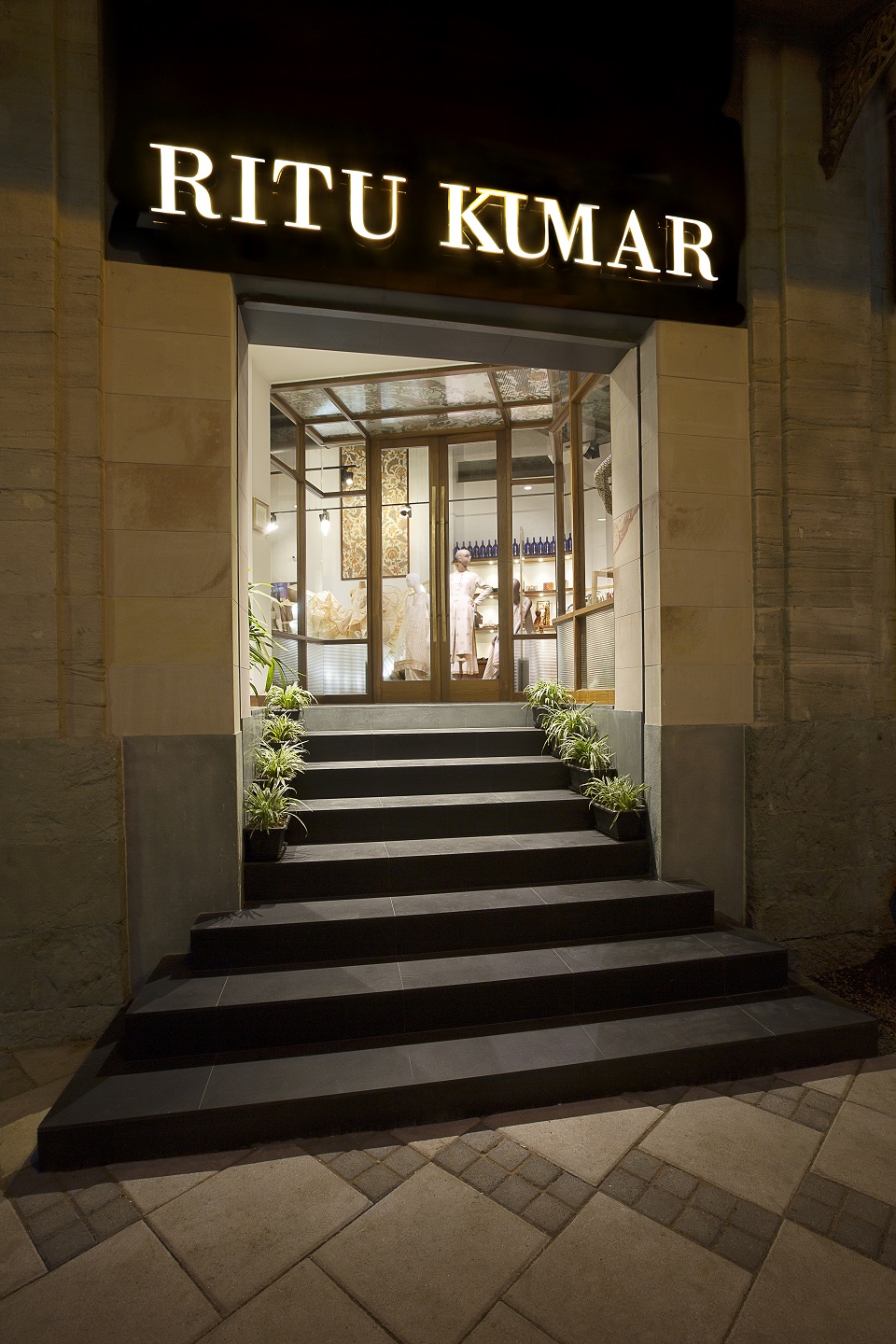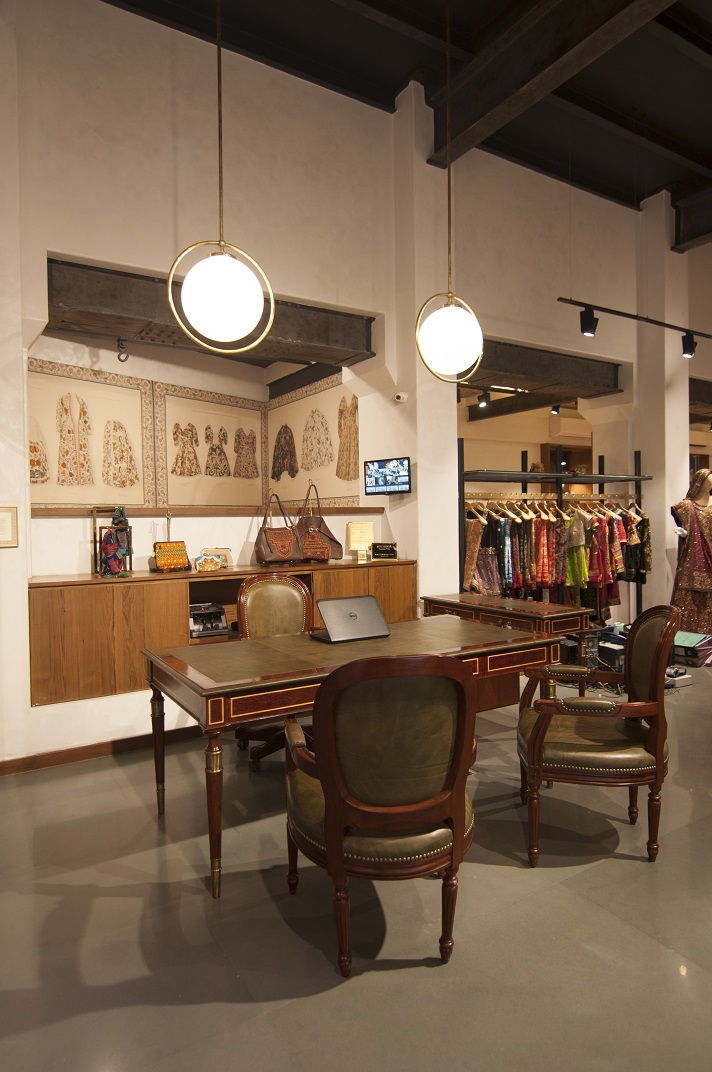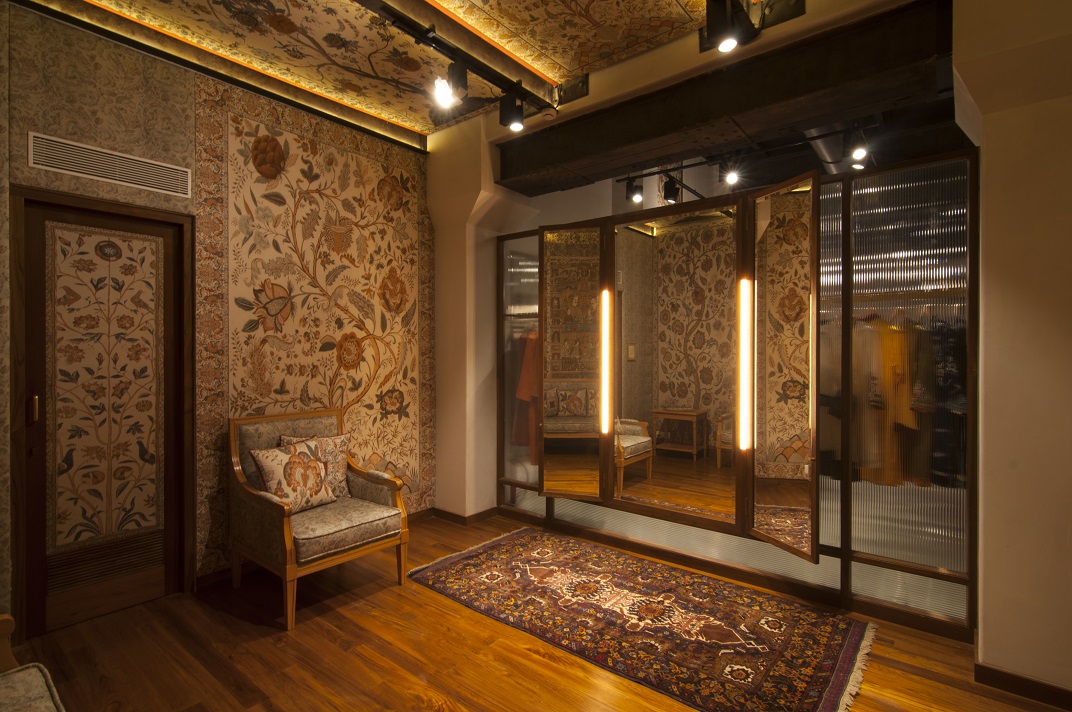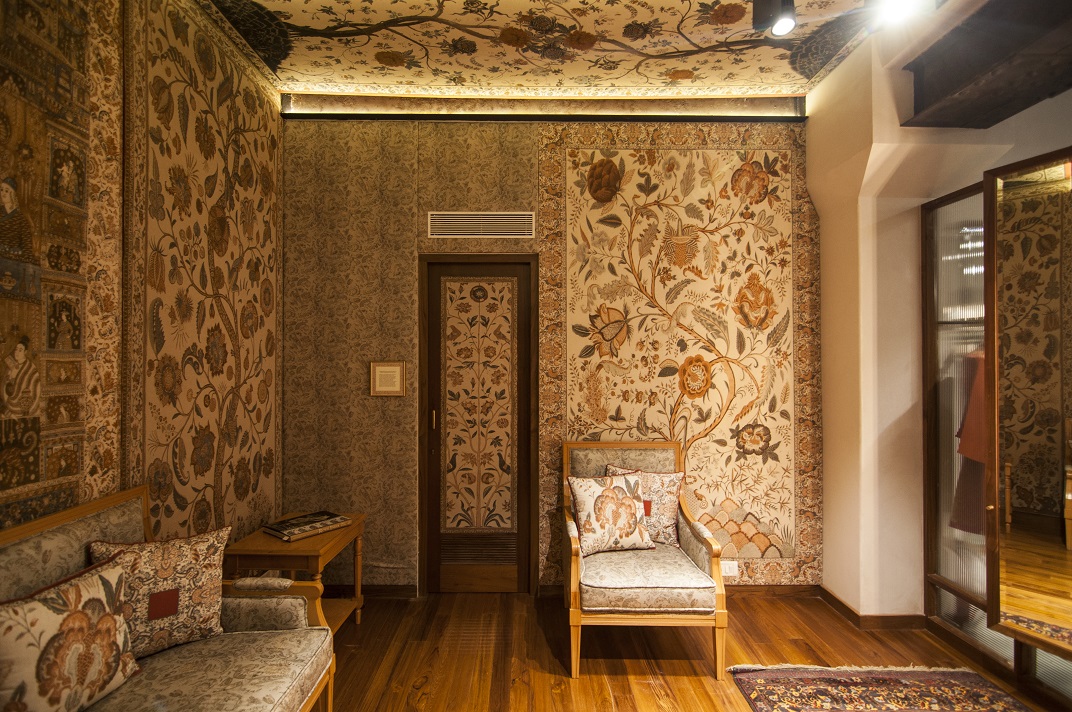 Photographs courtesy Studio Pomegranate