The Striking, Mandapam by Klove Studio
27

Aug

'15

9:00 am

by

Crew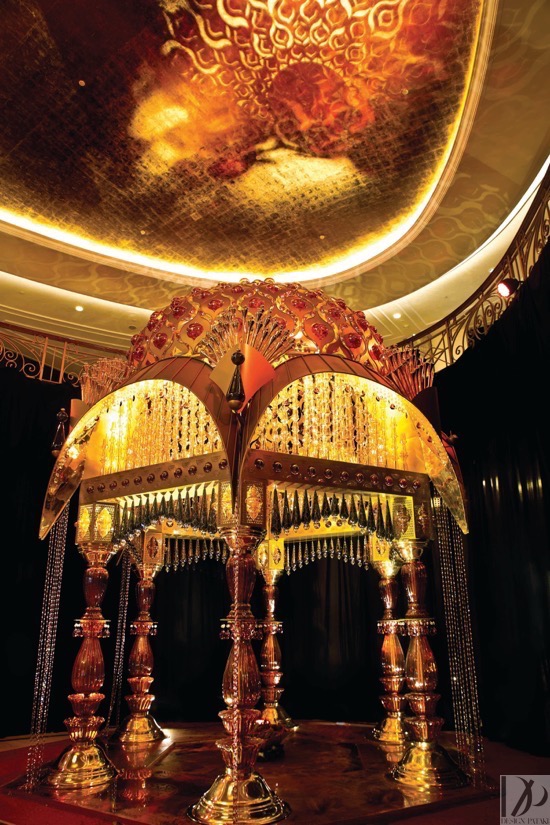 Mandap means a temple porch, a platform set up for weddings and religious ceremonies. Prateek Jain and Gautam Seth of Klove have come together with Swarovski to create a beautiful amalgamation of glass and lights in a spatial and spiritual movement to form Mandapam. Created at DLF Emporio, New Delhi as installation for the Treasury of Trousseau. Using traditional Indian architecture with modern design, swarovski crystal, brass laser cut panels come together with their signature blown glass. Created at a massive size of 16 feet by 16 feet going upto 18 feet in height.
The wedding canopy is the foc​al point of energy in a Hindu wedding ceremony. An altar supported by pillars, it is within this revered edifice that the auspicious wedding ceremony takes place by the sacred fire. The pillars of the wedding mandap symbolize the parents of bride and groom and are a tribute to the role that parents play in lives of their children.
The attention to detail is so intricate that each drop of glass has Swarovski crystals embedded into it. The laser cut panels seamlessly incorporate glass pieces within its confines. Definitely an inspiration for everyone, to think beyond the regular realms of marigold flowers, cloth and garish.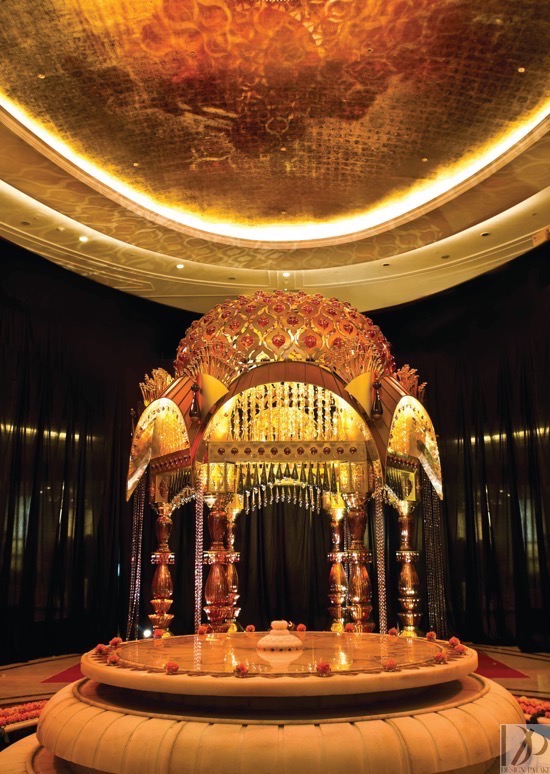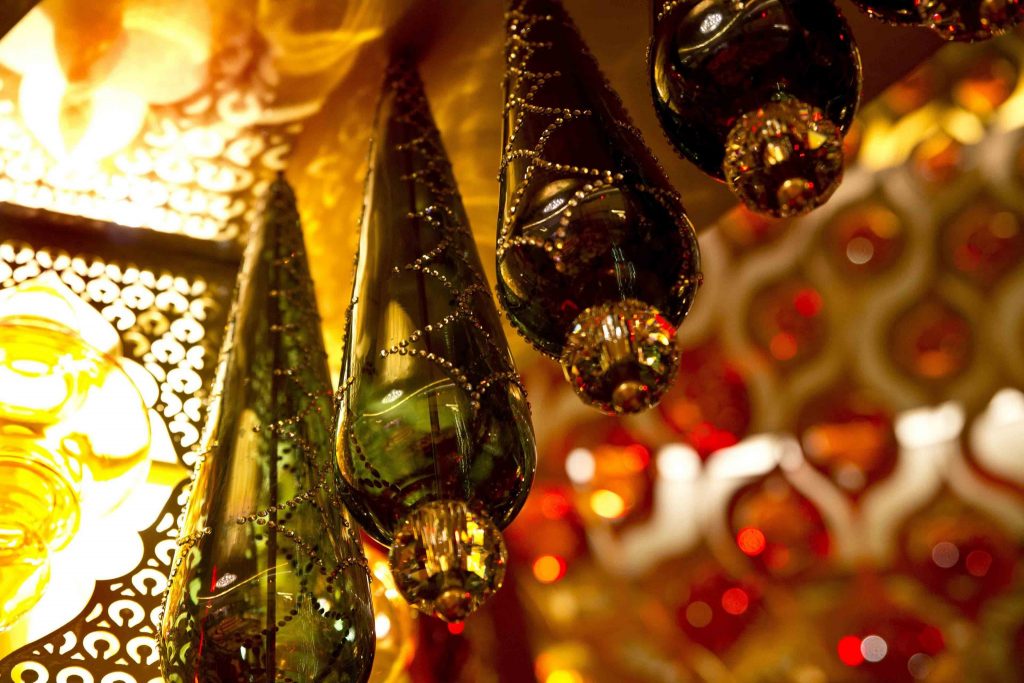 ​
Photographs courtesy Klove Studio