The Sustainable Collage House, Navi Mumbai
9

Nov

'16

4:16 pm

by

Crew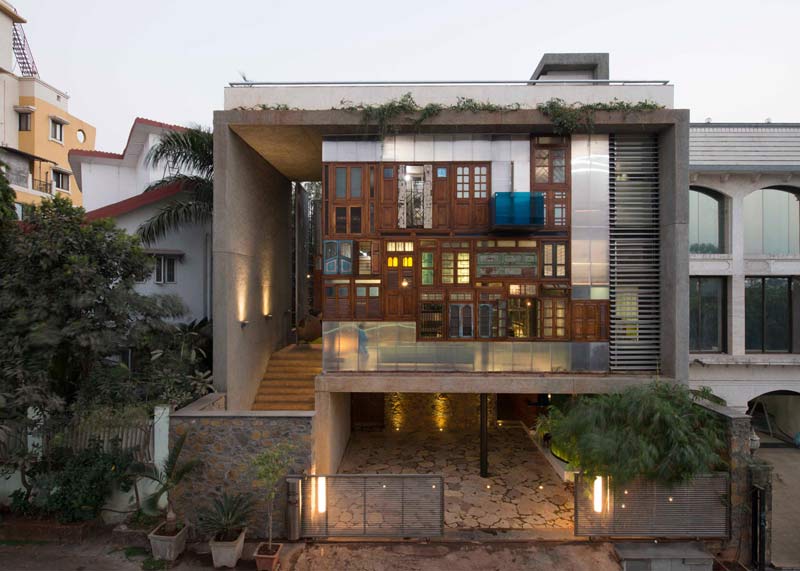 We love when design and sustainability marry each other and have a baby, especially when that baby looks like this house in Belapur, Navi Mumbai. A private residence for four generations of a family and designed by S+PS Architects, headed by Shilpa Gore Shah and Pinkish Shah, this 'Collage House' is what the future needs to look like. We've got you the lowdown on this trailblazing project.
The entire design has been inspired by the frugality, adaptability and resourcefulness that is intrinsic to the city of Mumbai. As the firm has described in a press note, "The front facade sets the tone for what lies within, with a 'corner of windows' that recycles old windows and doors of demolished houses in the city." Arranged horizontally and vertically, this takes the adage "When one door closes, another one opens" to a whole new level!
As for what lies within, it is nothing short of a visual paradise. Similar to the nature of the exterior facade, the interiors have been designed using old textile blocks, colonial furniture and fabric waste. The flooring, for instance, has been created using old Burma teak rafters and purlins. The functional elements of the home themselves have been crafted like a piece of art. The most distinctive one being the floating staircase. The house also has hundred-year-old columns from a dismantled house that replenishes the space with a distinct nostalgia. It is nourished with a lightweight steel and glass pavilion (with solar panels above) on the terrace level overlooking the hillside, as reported on Urdesign Mag.
The exterior central courtyard is a feature that stands out almost greater than any other. This entire wall is made up of metal drainage pipes, designed to replicate the feels of a bamboo grove. If not for the colour, there would be no telling. The pipes also act as rainwater collectors with sculptures as water sprouts. This house has us rethinking our home goals. Scroll on to see a host of photos from this marvel of a creation.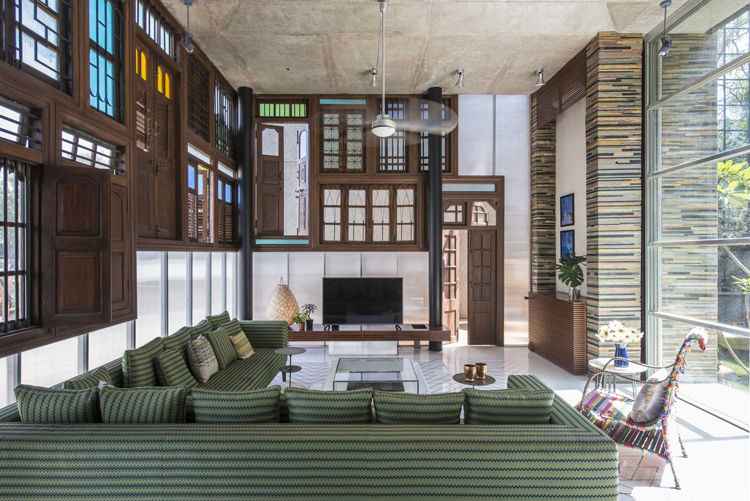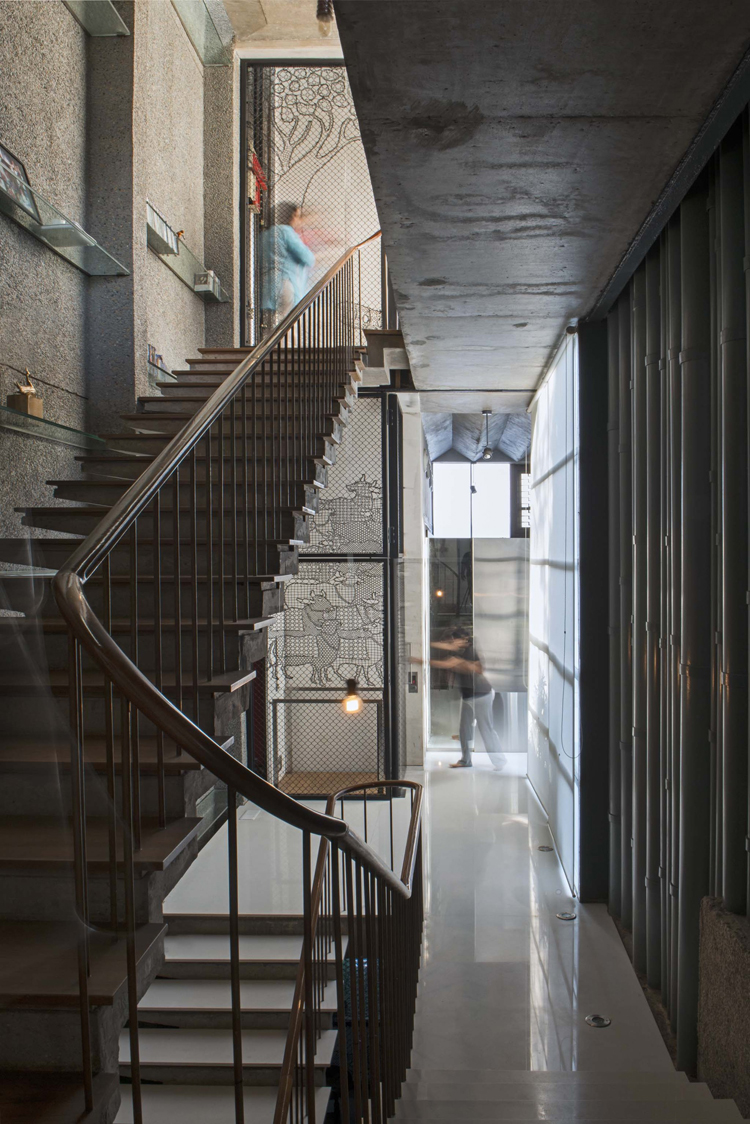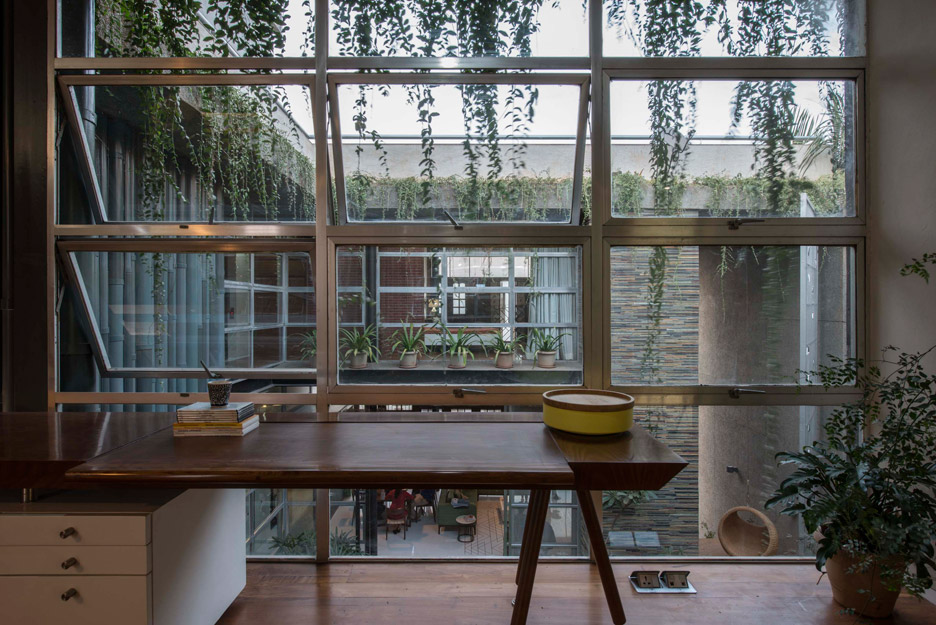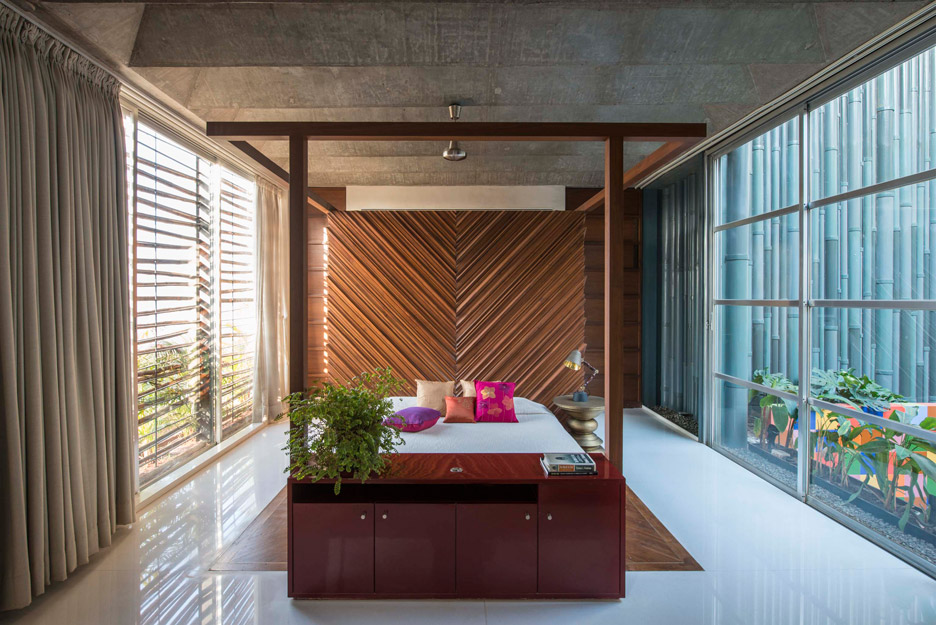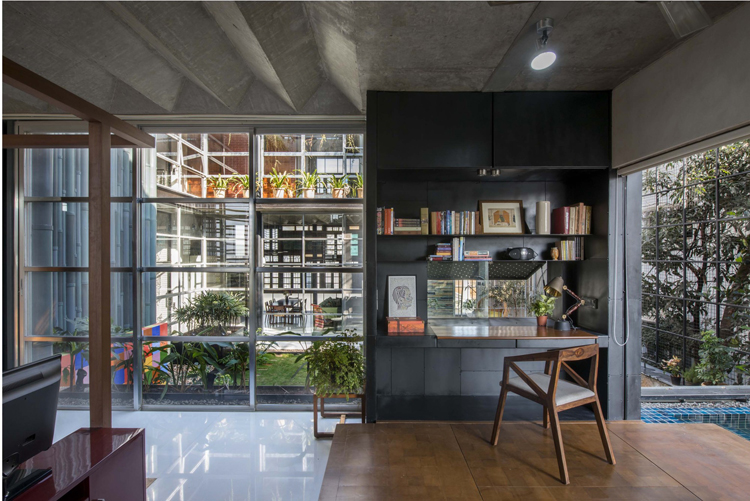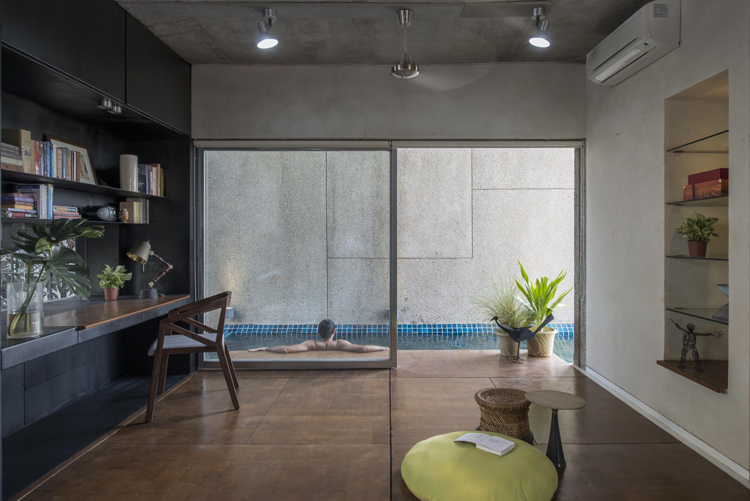 Photograph credit – Sebastian Zachariah, Ira Gosalia and Pinkish Shah