The Tranquil Garden Pavilion by Collective Project
16

Sep

'15

9:00 am

by

Crew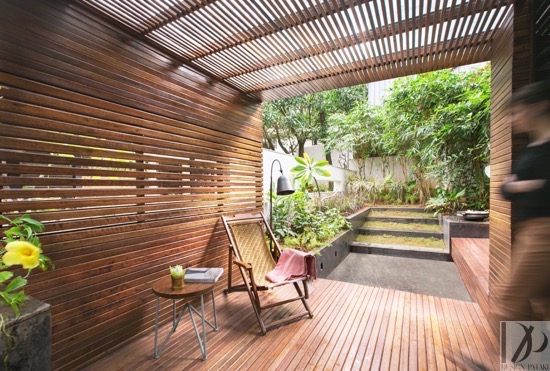 Collective Project, a Bangalore based young design studio, headed by Eliza Higgins and Cyrus Patell are creating unique spaces. Showcasing how transforming a part of your home does not have to be a task. It can be a distinctive and enriching experience. The Garden Pavilion, by Eliza & Cyrus, has been designed to serve as a retreat, a get away of sorts from the daily hustle of the city. Playing with an unused extension measuring 15′ x 50′ located within the residential plot, though accessed by a separate entrance from the street.
Landscaped beautifully in tangent with the reclaimed wood recreating a wanderers abode. The strips of wood obtained locally, gives structure to the piece. Framed around by a dense garden, grass and granite. The ground plane was excavated to create a sunken plane to provide for sound and visual benefits. The aerial view gives the sense of movement between the three sections of the space. Between the walkway, through the reading room and into the amphitheater. A bench has been made connecting the garden pavilion and the home.
The walls provide for a sneak peek into the the garden that lies beyond. This adorable tranquil space can be used as a space for performances with seating on the side, a reading room, for yoga or just some simple meditation.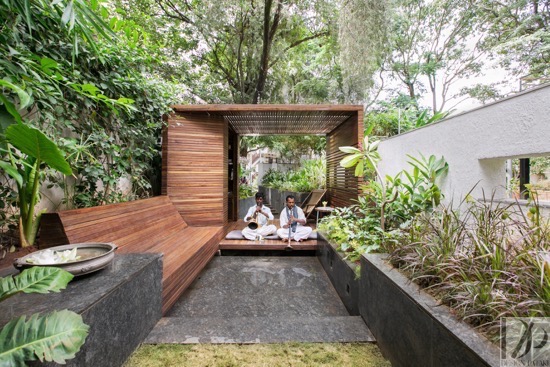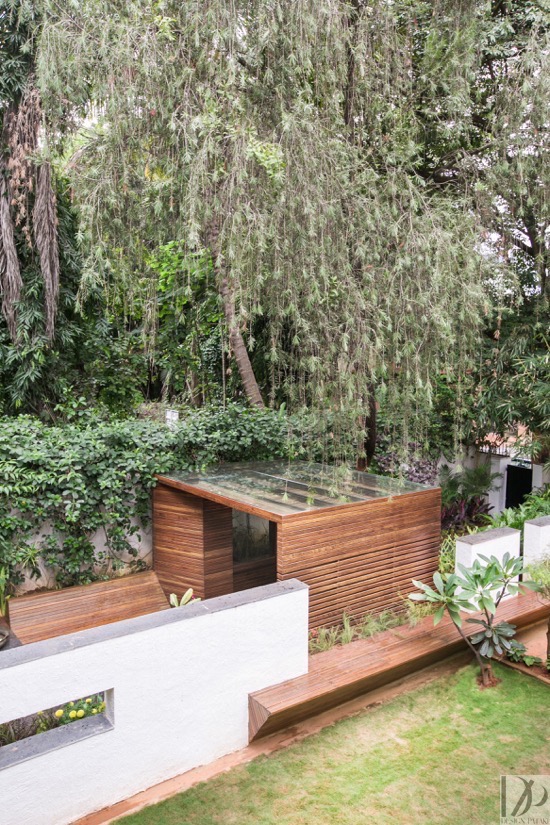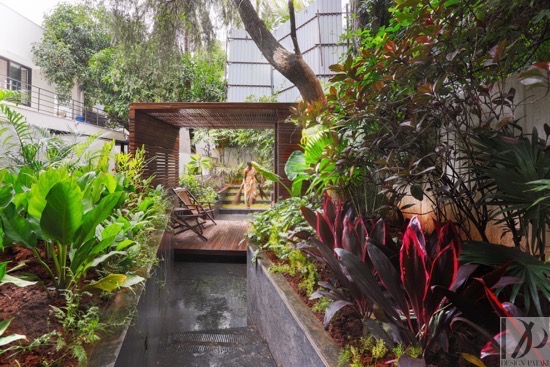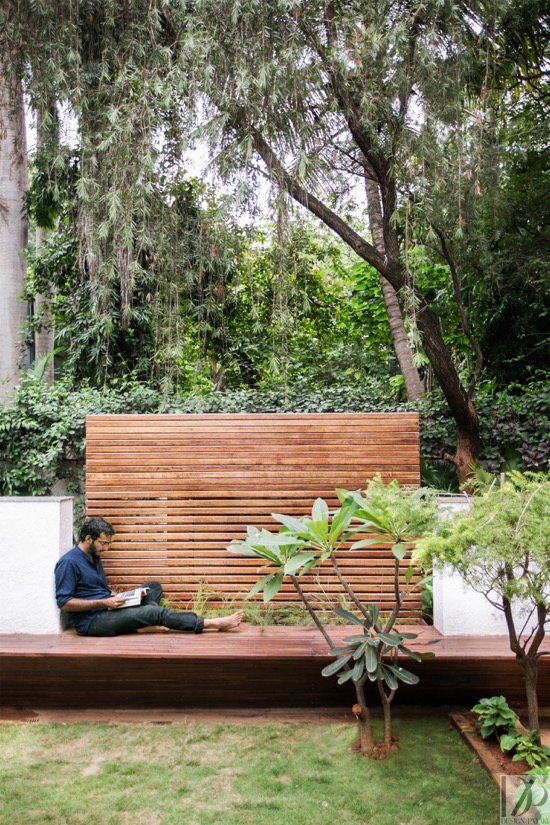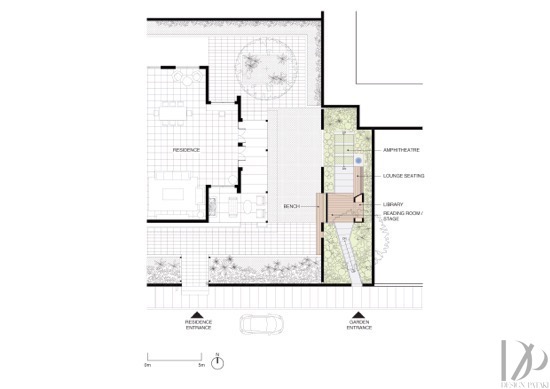 Photographs courtesy Collective Project.