The Truly Fun Primary School – Cassata, Bangalore
3

Jan

'14

8:30 am

by

Crew
Cassata a primary school designed by Cadence Architects is in Bangalore. Cadence is headed by Narendra, Vikram and Smaran which was created in the year 2005. With the vision of a studio and not a firm they set off creating projects with a difference. They conceptualised Cassata, to be an a conglomeration of myriad child fantasies. These included letters coalescing to form the elevation, to little nooks and corners to children to hide in, to little peep holes in every door and multiple other experiences.
In India it is very hard to find primary schools thats aren't designed around cartoon characters and caricatures. So Candence Architect approached this project differently. They have used lines and shapes in tangent with color to achieve a playful young outlook. Strong bright colours against a neutral base of black and grey. The color pops everywhere from the interiors to the facade of the building. Doesn't it look as if pulled out of the hat while watching 'Up' (Remember the animated movie)?
Located on a tight site in an urban residential neighborhood. The program comprising of classrooms, library, multipurpose space, activity rooms and various play areas demanded the building to be comprised of five floors including the basement. The curves of the rooms have been used to created nooks. The library uses the shape to create bending shelves along the walls. 
This lovely primary school by Cadence Architects, will most definitely have children excited to go to school. Here's to making learning a more stimulating experience.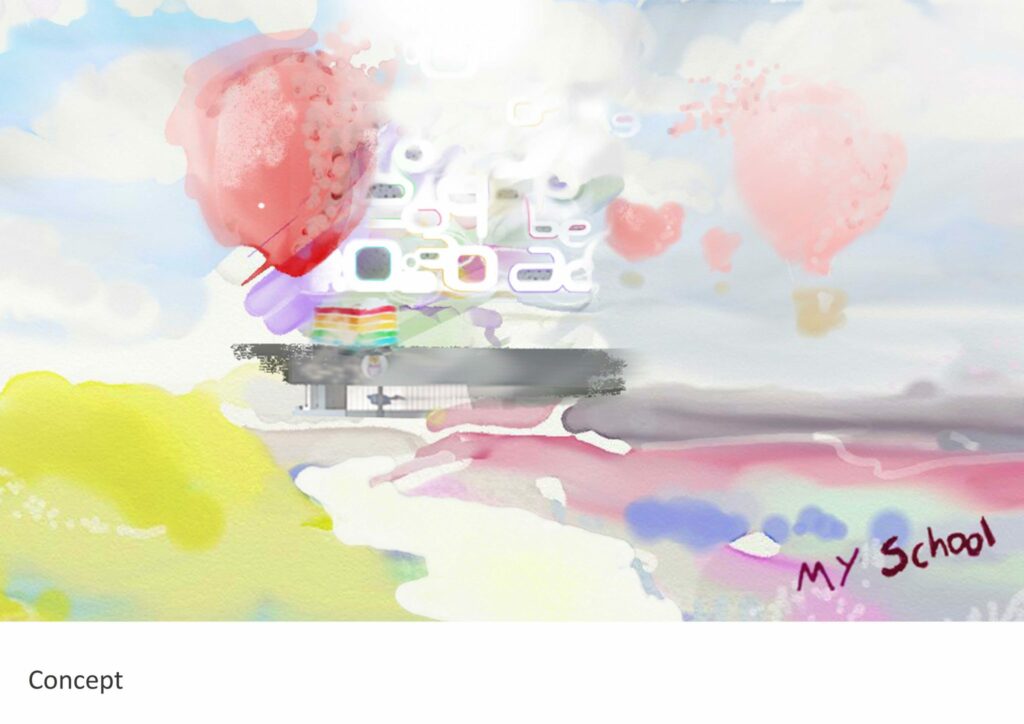 Photographs courtesy Cadence Architects