This Alibaug Weekend Home Does Tropical Modern With A Flourish
7

Dec

'21

1:16 pm

by

Beverly Pereira
A site blessed with a hundred trees can be both a windfall and a challenge even for the most seasoned architect. It's not every day that one is presented with a blank slate and the luxury of lush surrounds. When Shobhan Kothari was tasked with envisioning a holiday home in the coastal town of Alibaug to the south of Mumbai, the principal architect at ADND tapped into the potential of the naturally-blessed site to craft a weekend home to striking visual effect. Dubbed Casa Feliz, the 10,000-sq-ft home sits among existing trees and landscaped greenery on a two-acre site.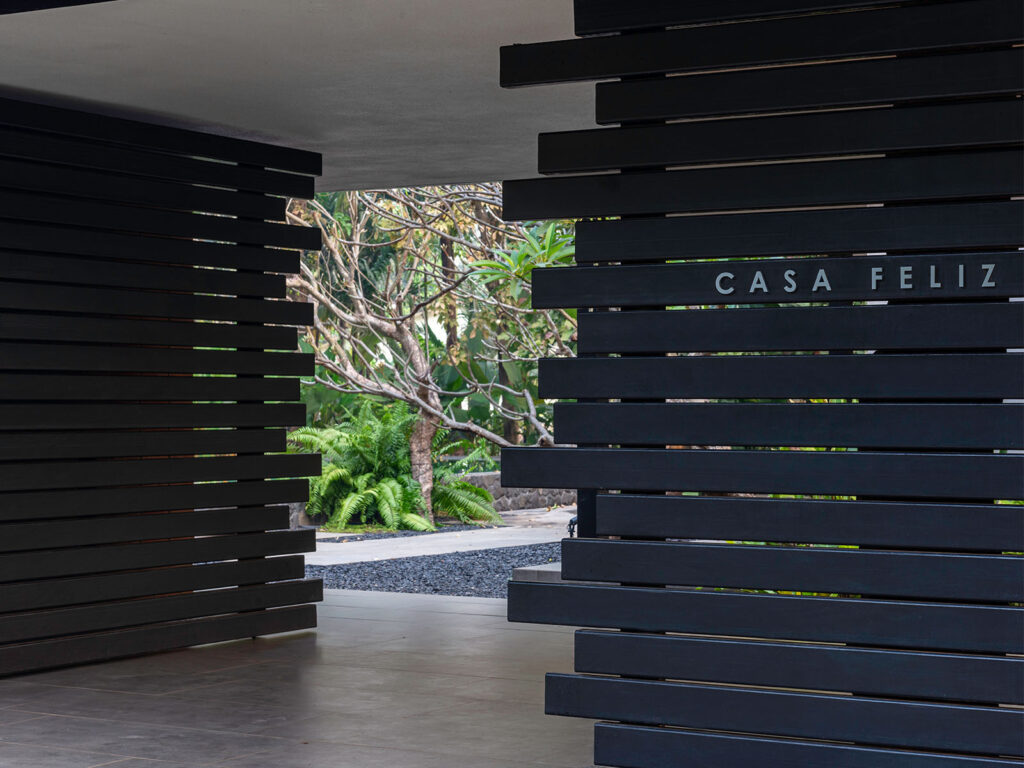 A connection with nature is instantly established as one approaches the residence on a meandering driveway that winds around a dense cluster of trees. Ultimately, the front façade of the home reveals itself — but not without drawing the eye to a decidedly conspicuous 20-feet-wide steel entrance door set in a punctuated brick façade. Representing a divide between the chaos and mundaneness of the outside world and a more peaceful, contemplative inner world, this portal, or threshold as ADND fittingly calls it, is a reminder to leave one's worries behind.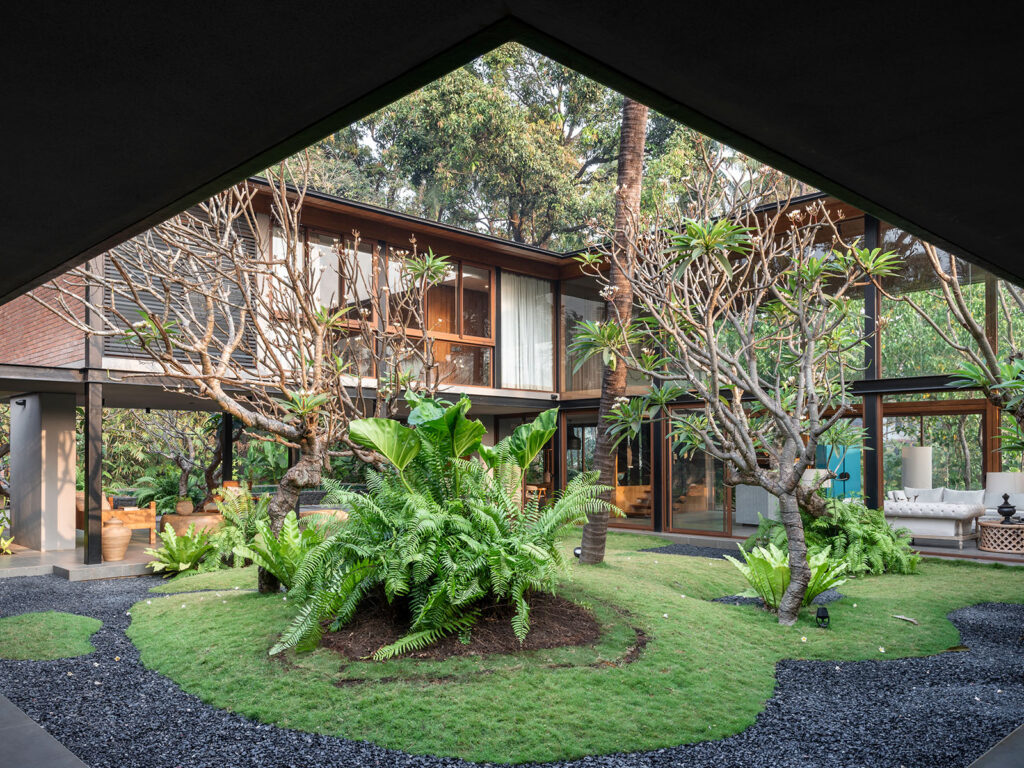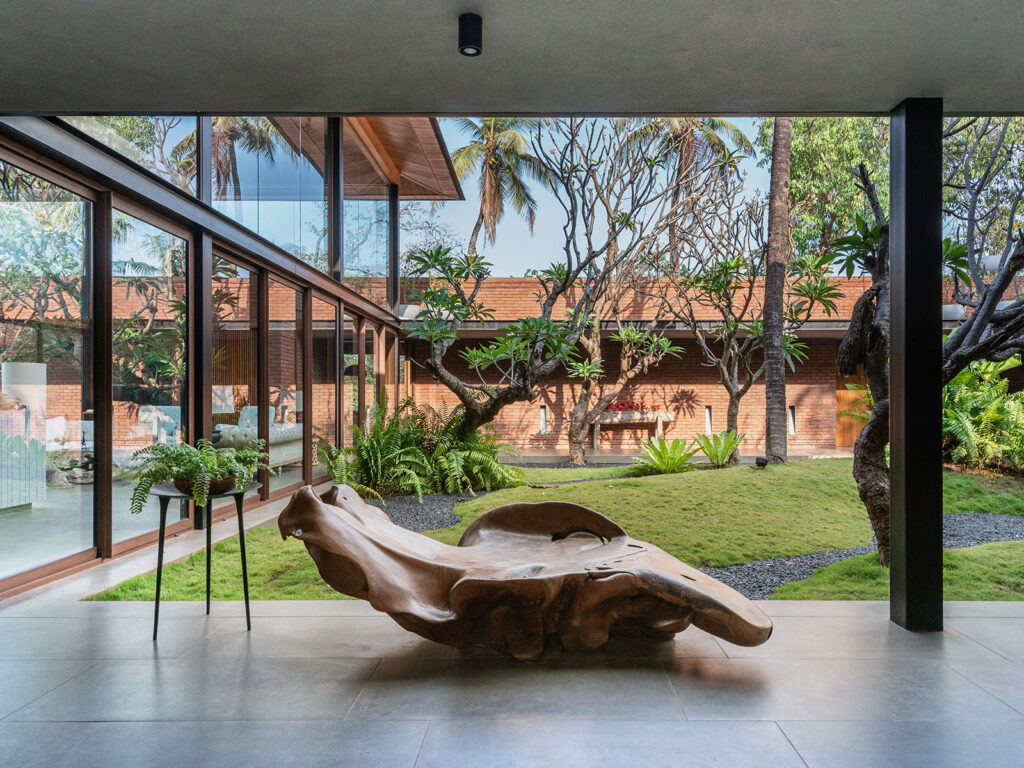 On the 'other side', flowers are perennially in bloom, while the potent fragrance of freshly watered plants teases the senses. "
We intended to incorporate and retain everything present on the site. As much as it was a challenge, it was also an inspiration for us
," says Kothari. Taking into consideration the existing trees and dense foliage on site, the master plan envisaged a squarish courtyard at the epicentre of the house. Palms, ferns, and manicured mounds of green dot the beautifully landscaped courtyard from where public spaces and a circulation corridor is within direct line of sight. Further, says Kothari, "
The idea of using rocks and boulders is something that we worked out with landscape architect Kunal Maniar. It was really helpful as he understood our vision for the project
."
Open to the elements, the central courtyard is framed by two 'L'-shaped building blocks, which are visually different from each other by way of their porosity. While the lower block is solid, fitted out with brick masonry work, the other, a glass pavilion, is permeable.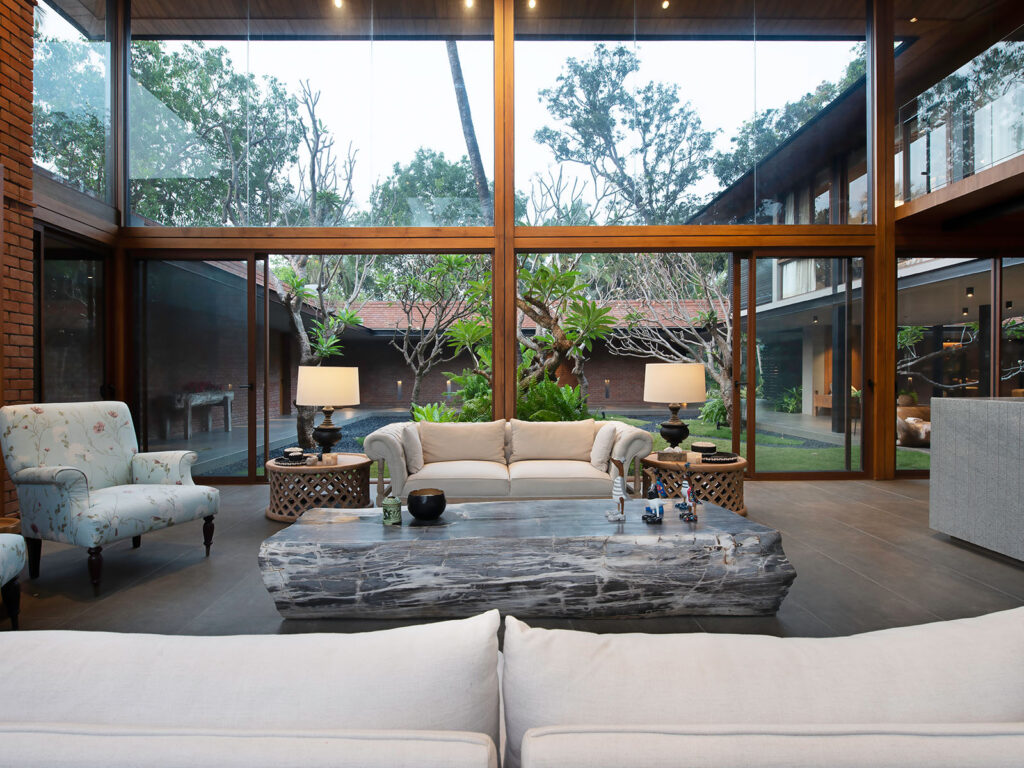 Aside from creating a distinctive visual contrast, the two building blocks differ by way of the function they are intended to serve. The glass pavilion holds social spaces like a living room, dining room and family lounge. "These spaces needed to be interactive and have an inside-outside connection. We wanted to have the maximum amount of transparency to bring nature inside. The upper block was oriented in such a way that it was shaded by the trees and did not become a hot box," Kothari explains.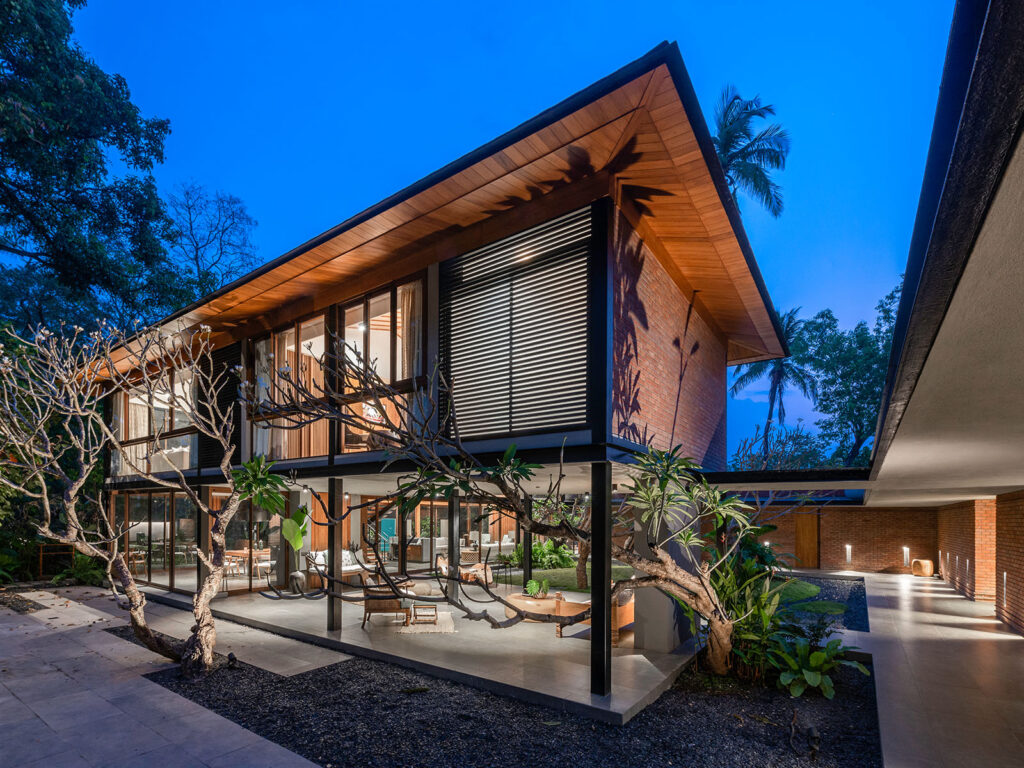 The solid brick structure, on the other hand, holds all those spaces that called for a certain non-porosity like three bedrooms and a kitchen. "It was oriented so that the structure was more of a reveal. As one enters the 20-feet-wide swing door, one does not expect to see a courtyard where the structure reveals itself," he says.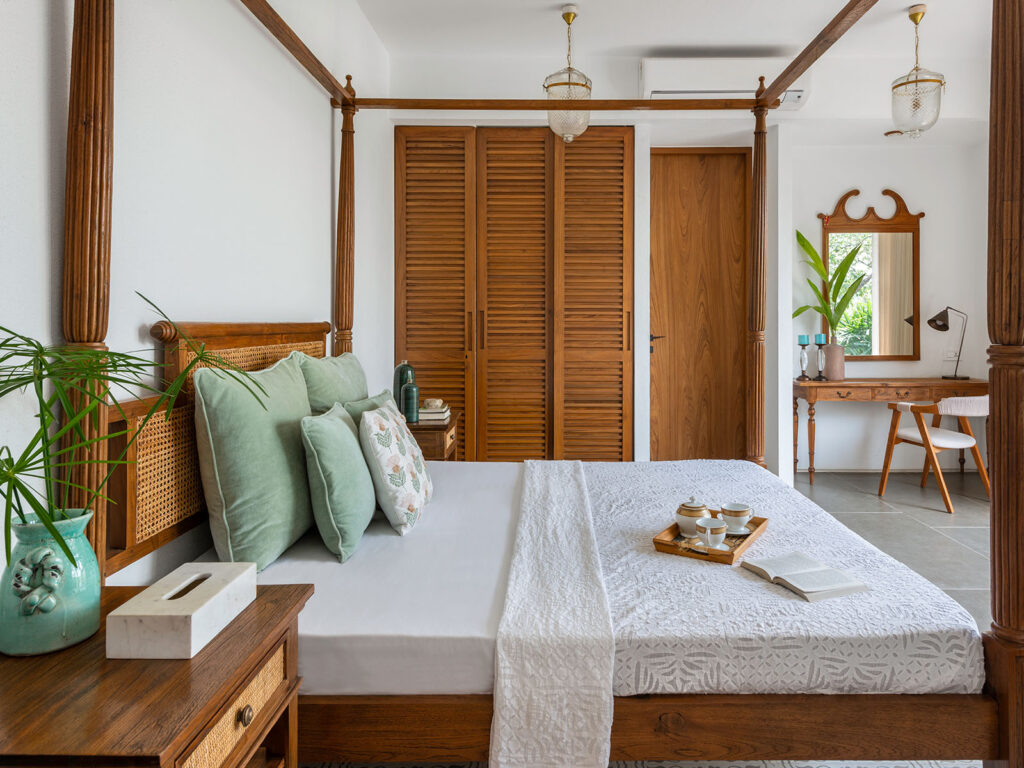 Monumental pieces of décor and accent furniture, most of which were sourced in Bali, dip into this monolithic material palette to become protagonists of the spaces they preside over. A tectonic petrified wood stone centre table brings in more than just a dramatic effect to the living room.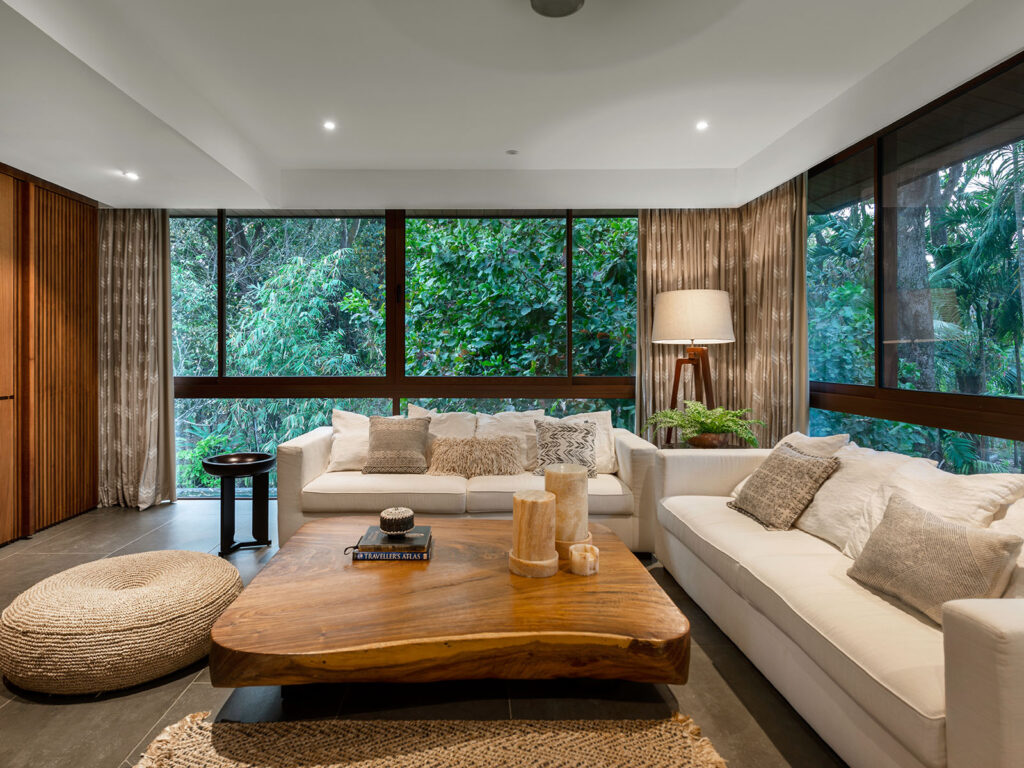 Inside Casa Feliz, the constant interplay of textures boosts various spaces across this distinctively modern holiday home. Much of the home is swathed in a warm, earthy material palette of clay bricks and wood, juxtaposed with metal elements that bring in a touch of the contemporary. "Wood is a very amicable material to work with. As a design practice, we look at the haptics in design which has a lot to do with texture and tonality. So the idea is that there is a sensitivity to the materials that we put together because at the end of the day, it heightens the haptics experience," Kothari says. "Second-home living is about enjoying slow living, and we played with a lot of texture to enhance the experience of the users. Various materials should be explored, but at the end of the day the collage of materials should go well together."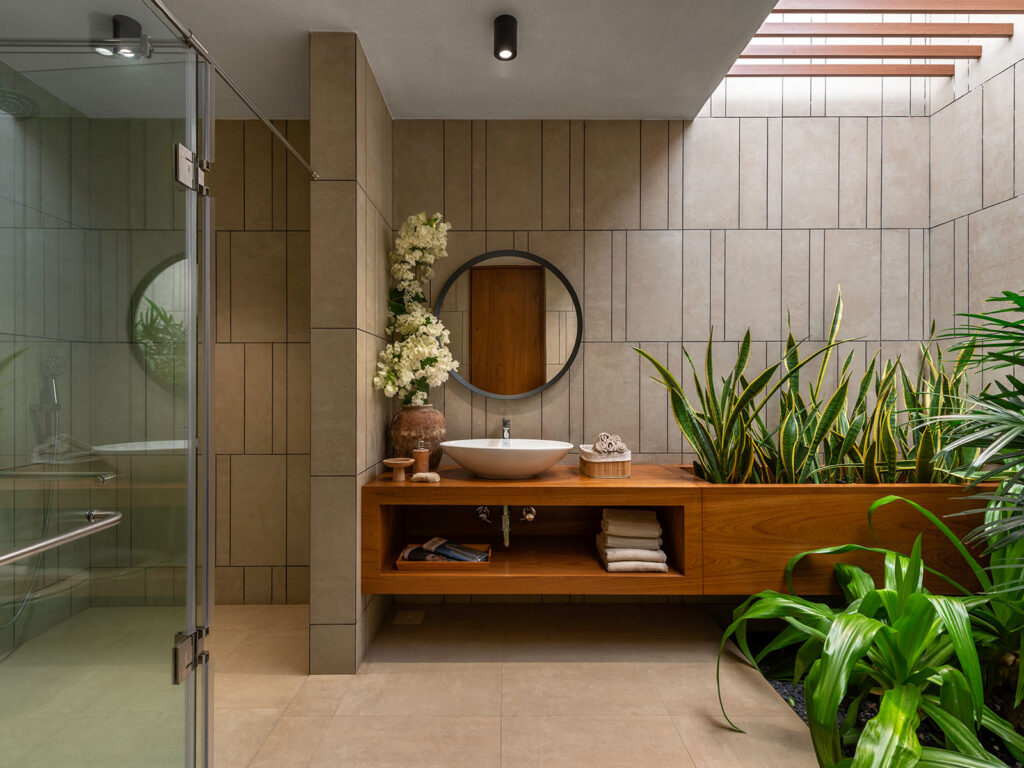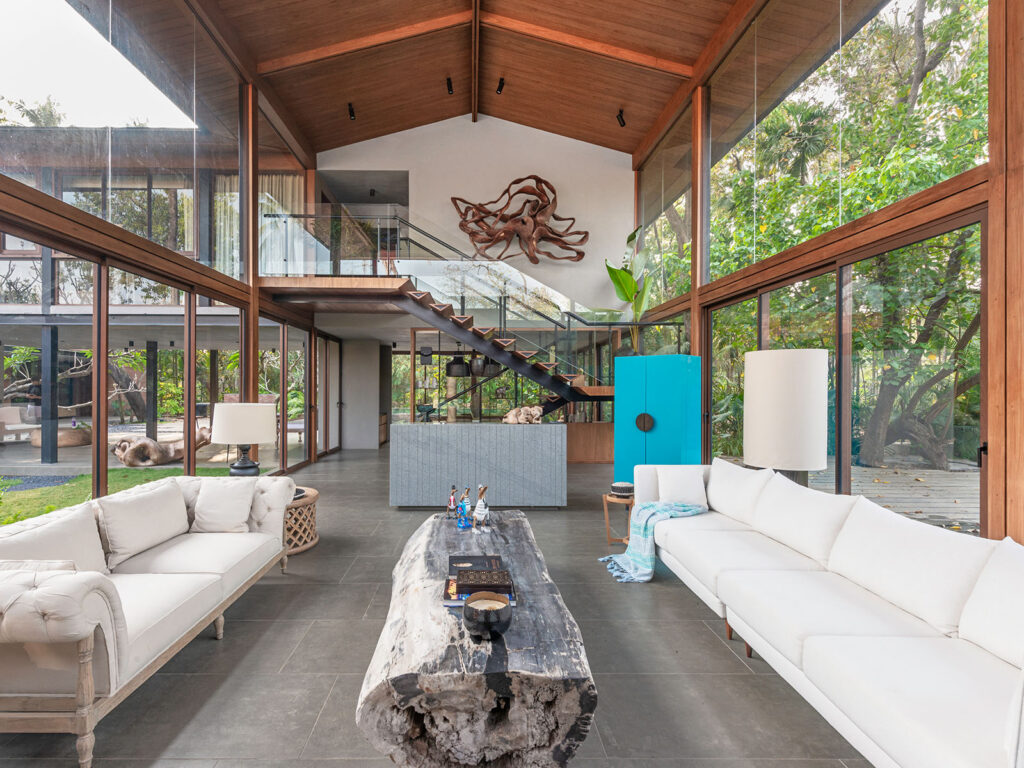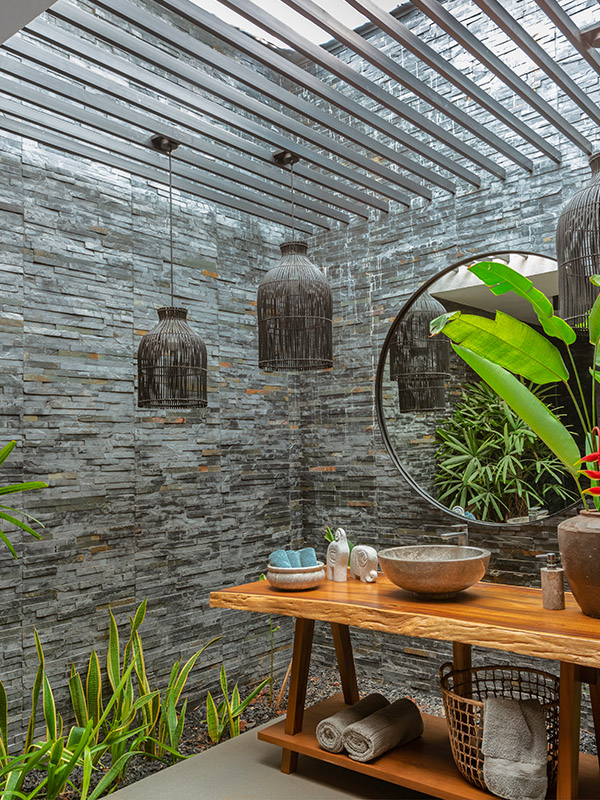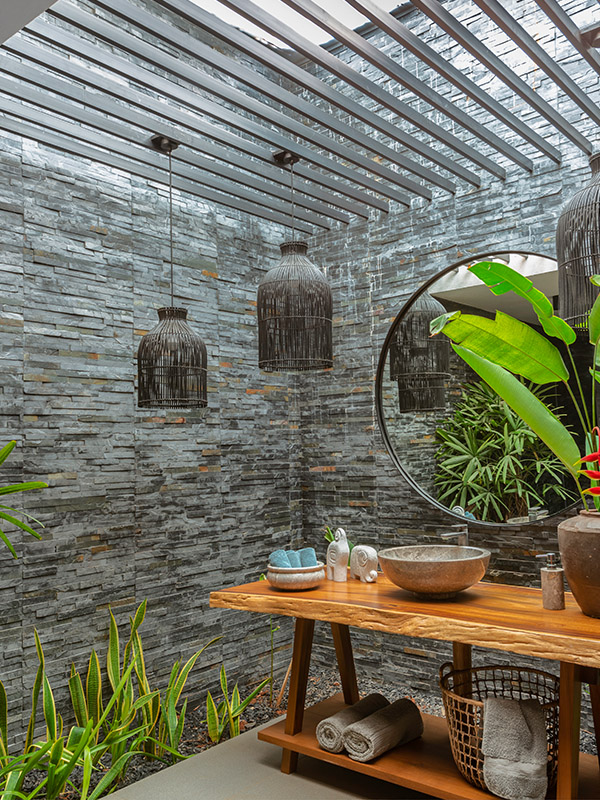 Situated in a coastal town, Casa Feliz takes into consideration the dense landscape, weather and location of the site, which is why ADND opted for a building approach that is not only culturally conscious but also cohesive to the tropics